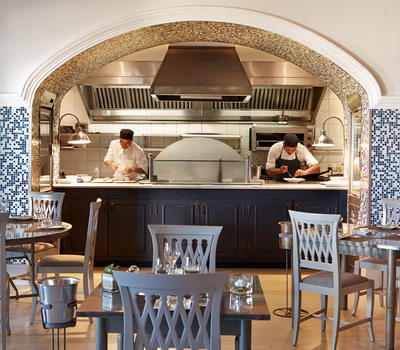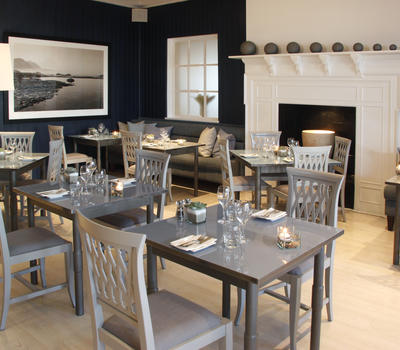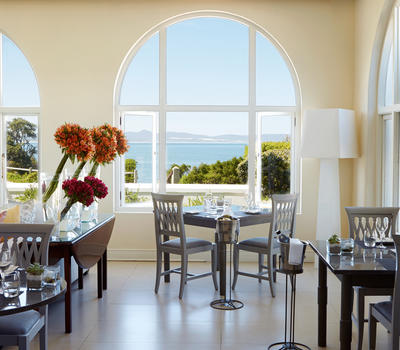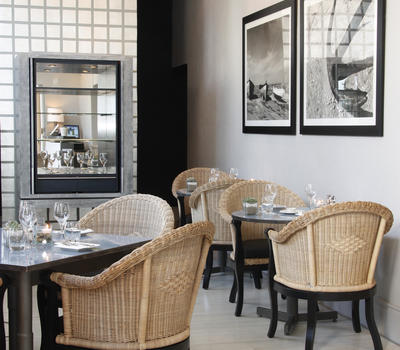 The soulful menu highlights 'everyday' favourites. Head Chef Tronette Dippenaar to showcases the impressive bounty of the Overberg, ensuring that the focus is always on local flavours and fresh ingredients.
The spacious dining room allows guests to observe the chefs in their element in the open kitchen, while a separate restaurant section with magnificent ocean views is perfect for small group bookings.
Whether you prefer tapas, natural wines and craft beer or a full sit-down dining experience, you will find it at Origins. The 'Small Plates' menu section pays tribute to the social art of sharing. 'Shoots, Stems & Leaves' takes inspiration from the earth; local, seasonal produce delivered as complex, delicious salads. Our mains and sides are 'Hunted' and 'Gathered'; each ingredient reflecting our surroundings. Desserts with local flavour bring 'The Sweetness', with artisanal 'Cheeses of the Region' rounding off the menu.
Opening Times
Lunch: 12h00 - 14h30
Dinner: 19h00 - 21h30
Show More
Show Less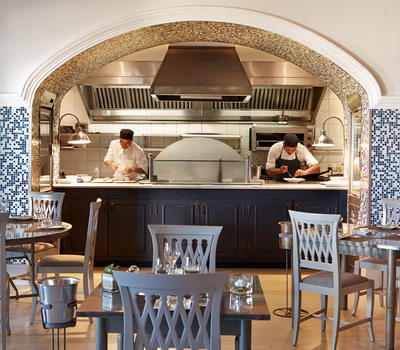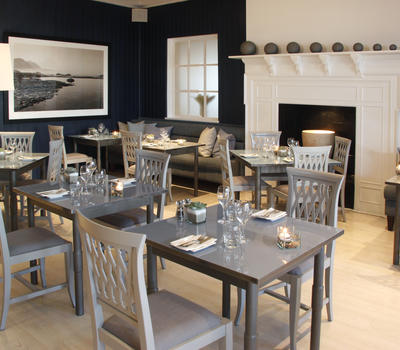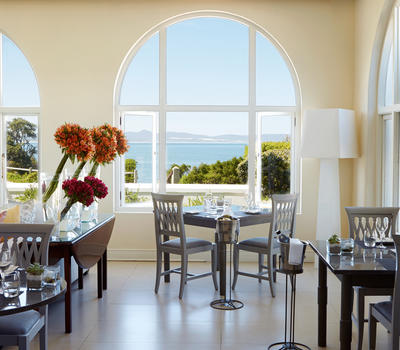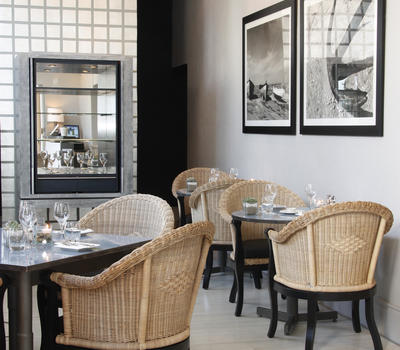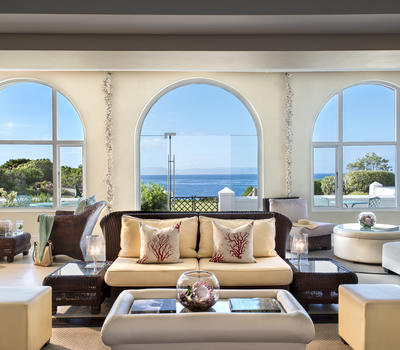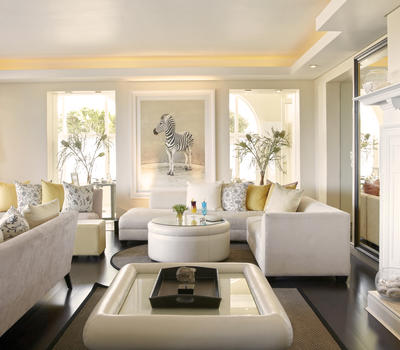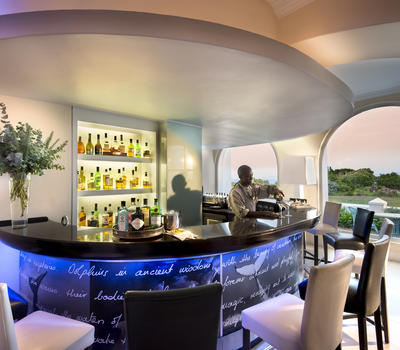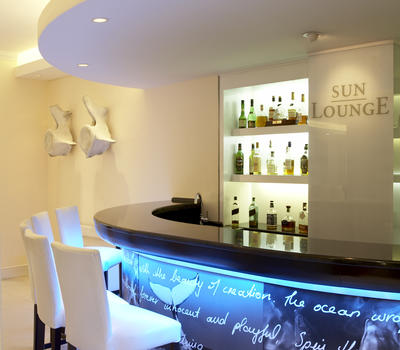 Overlooking the incredible Walker Bay, The Sun Lounge & Bar at The Marine in Hermanus is the ideal spot to enjoy drinks and snacks while searching the waters for resident and visiting marine life.
The warm and inviting colour scheme here will not only tempts guests and visitors alike, but also provides a comfortable setting to while away a few hours.
The relaxed sophistication of The Sun Lounge is complemented by the wide variety of South African wines, sparkling wines, signature cocktails and delectable eats. A visit to The Sun Lounge is ideal for afternoon tea or early-evening drinks, enjoyed with the views of the surrounding cliffs and bay.
Opening Times
Daily: 11h00 - 23h30
Show More
Show Less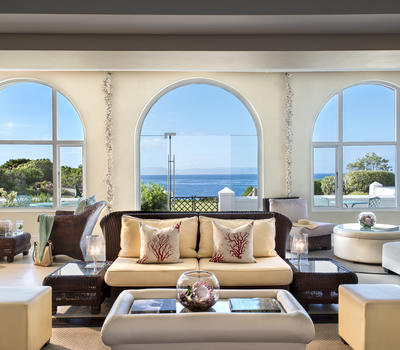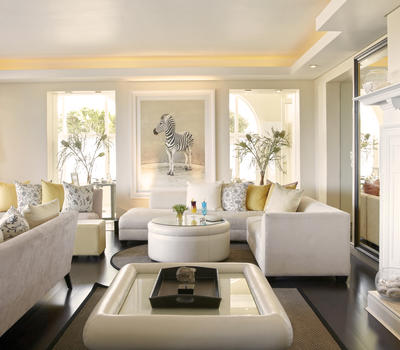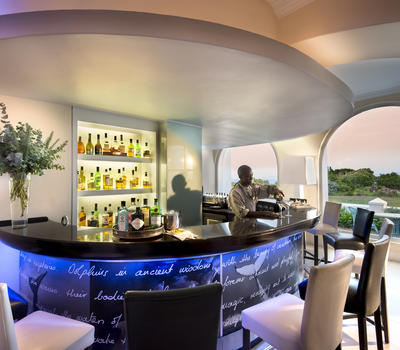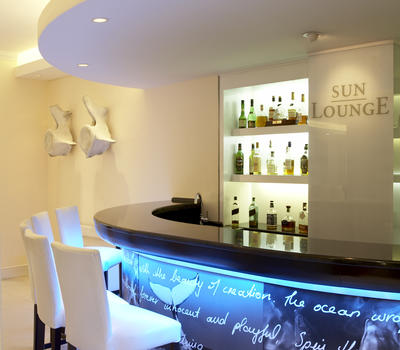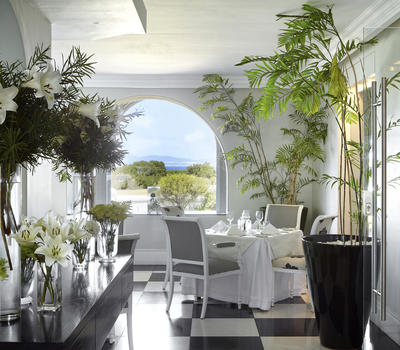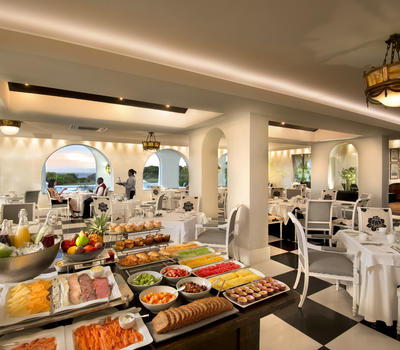 The breakfast buffet is set up each morning inside the Pavilion's main dining section; guests can sit inside or take their pick from two al fresco options, either in our courtyard by the pool, or on the outside pavilion overlooking Walker Bay.
A mouthwatering spread of fresh fruit and freshly baked pastries are laid out each morning, together with cereals, a selection of local cheeses and cold cuts, and delicious Franschhoek Smoked Salmon Trout; while hot breakfast options are served à la carte.
Our indulgent Walker Bay Breakfast Specialties include Spanish Omelette with haddock, cherry tomato, cream cheese, capers, onions and rocket; Waffle with berry compote, vanilla ice-cream and maple syrup; and French Toast with crisp bacon bits, maple syrup, cinnamon sugar and toasted pecan nuts.
Apart from serving as the breakfast room, The Pavilion can also be booked for exclusive lunch and dinner functions.
Opening Times
Breakfast served daily, from: 07h00 - 10h30
Show More
Show Less