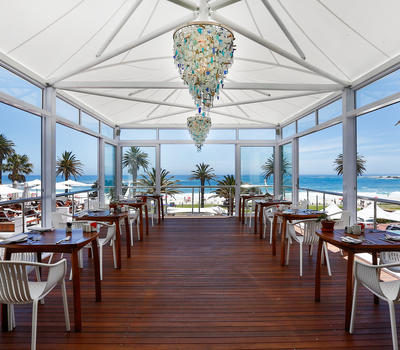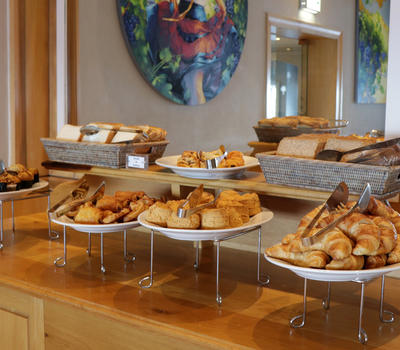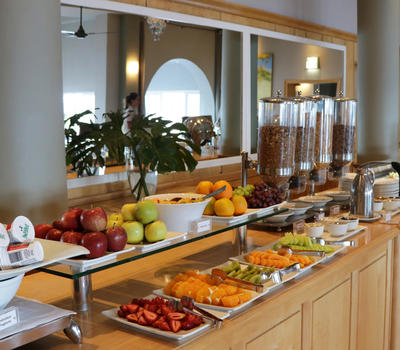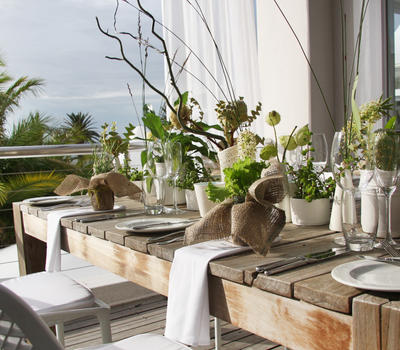 Our bright and airy breakfast area boasts floor-to-ceiling windows, offering magnificent views to enjoy alongside a buffet of fresh fruit, baked goodies, cold meats, cheeses and cereals, plus the option of ordering a hot breakfast from our brigade of chefs.
Room rates are inclusive of breakfast daily.
Show More
Show Less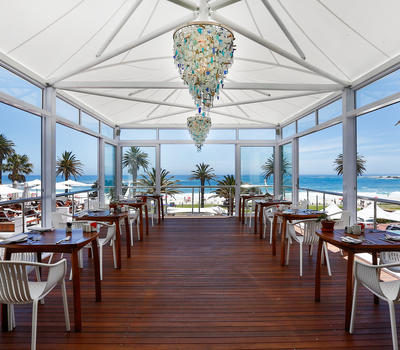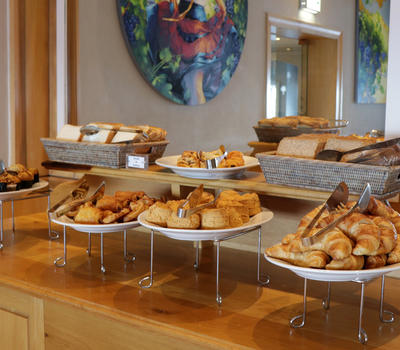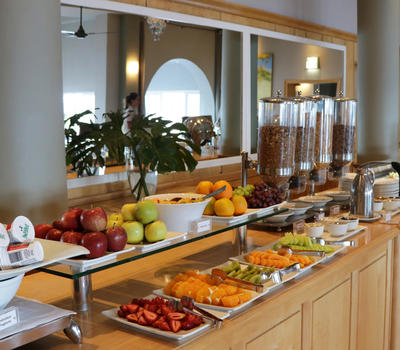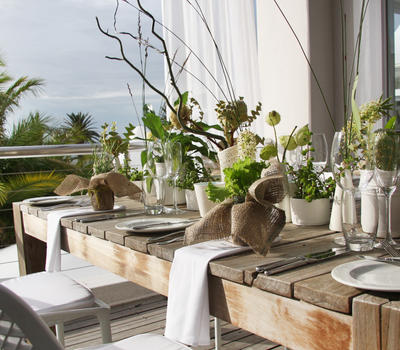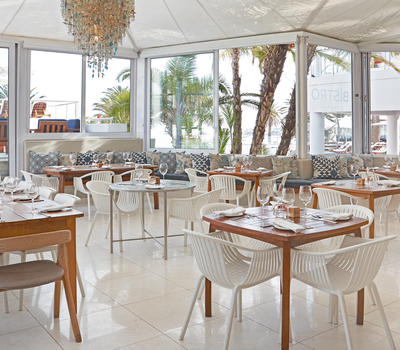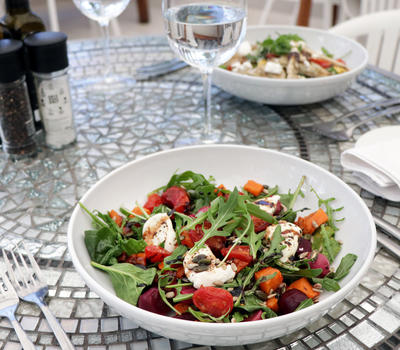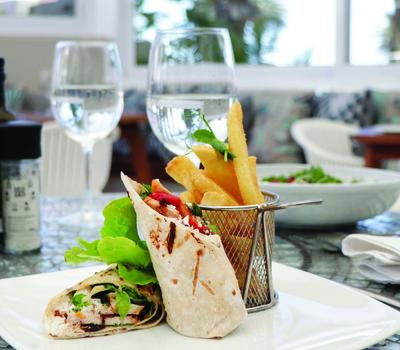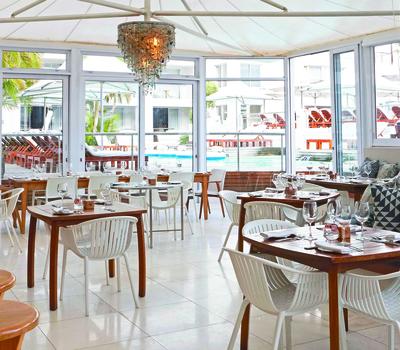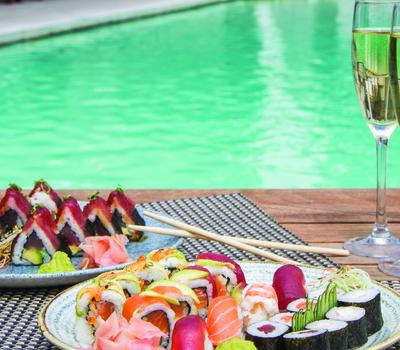 By day, Bistro @ The Bay offers a laidback ambiance with its vast windows offering views of the main pool and further out, the palm-studded Camps Bay Beach. Lunch and dinner menus feature sandwiches, salads, steaks and pasta while those with a sweet tooth can stop by later in the afternoon to choose from the daily selection of cakes and pastries.
Show More
Show Less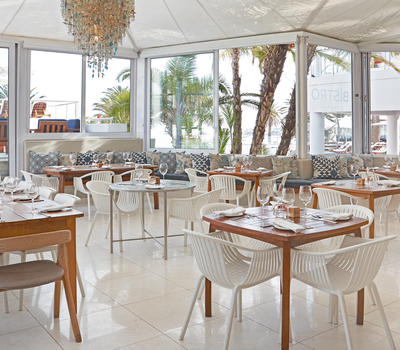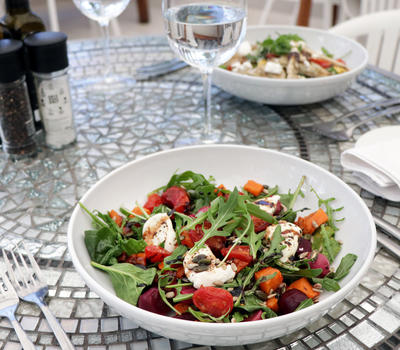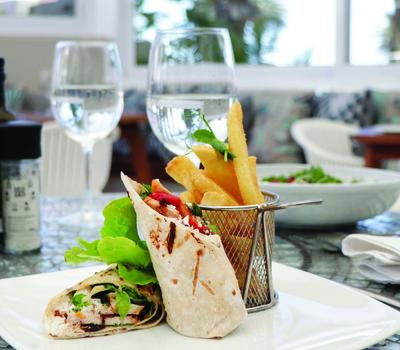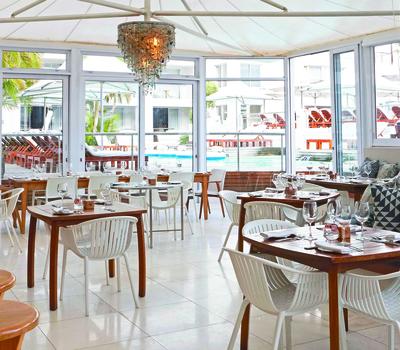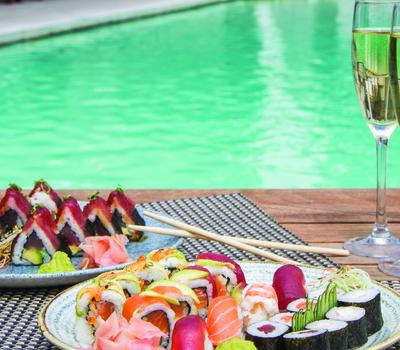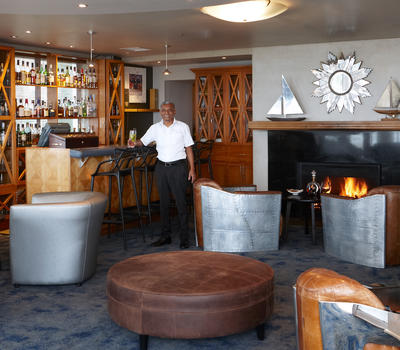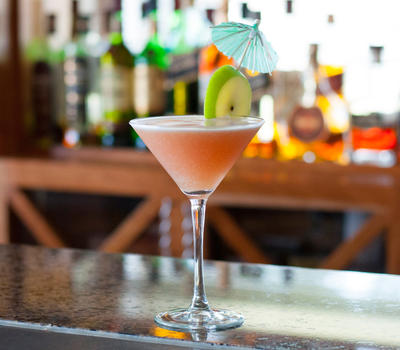 Caamil's Bar is a relaxed venue offering a selection of aperitifs, wine, champagne, digestifs and a walk-in cellar. Under the wisdom and experience of Caamil, famously known as the best barman in Cape Town, patrons are invited to savor gourmet coffee, fine wines, spirits and champagne before and after dinner. Caamil has a loyal following of patrons, having built up relationships with them during his 10 years at The Bay Hotel. Caamil's Bar comes alive at night with a crackling fire and the buzz of chatter rising above the striking hues of the setting sun.
Show More
Show Less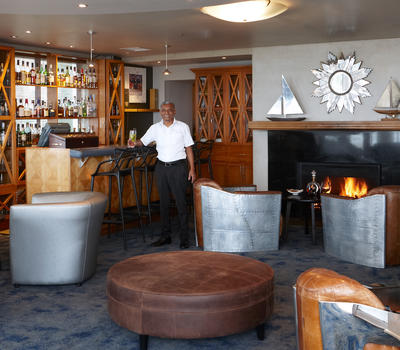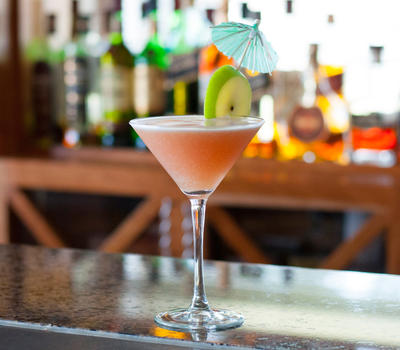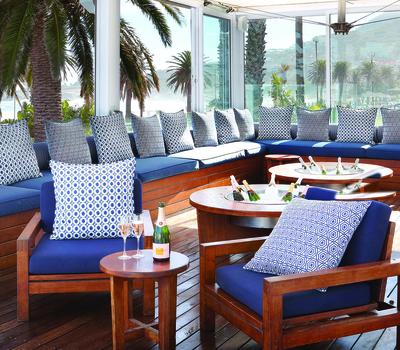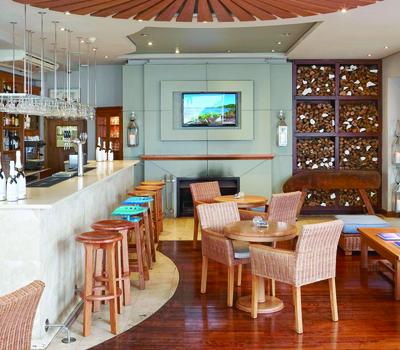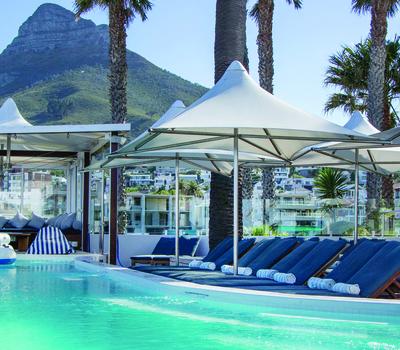 SandyB Private Beach Club
Guests at The Bay Hotel enjoy honorary membership at Sandy B, the private beach club of The Bay Hotel. Overlooking the popular Camps Bay Beach, it provides an incomparable vantage point from which to enjoy the magnificent sunset. It is a stylishly relaxed venue complimented by natural décor. It's the ideal location for guests to revel in the sunshine and cool off with a refreshing dip and indulge in a glass of chilled champagne.
Show More
Show Less