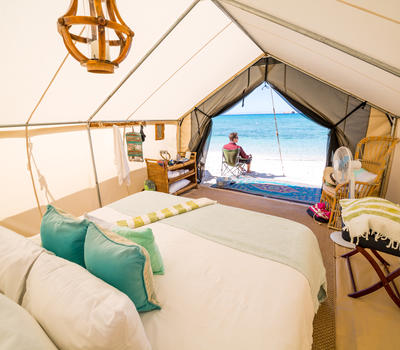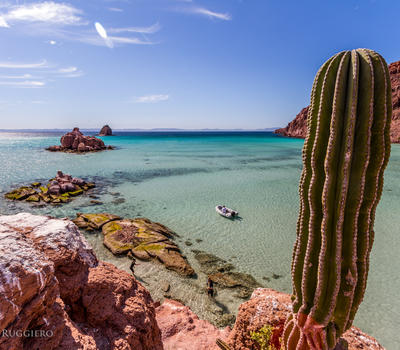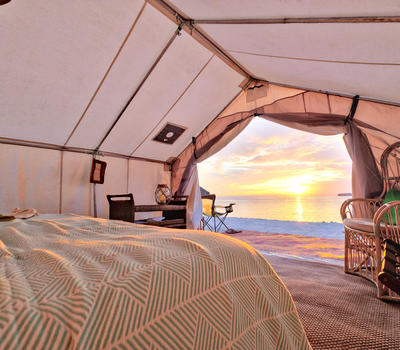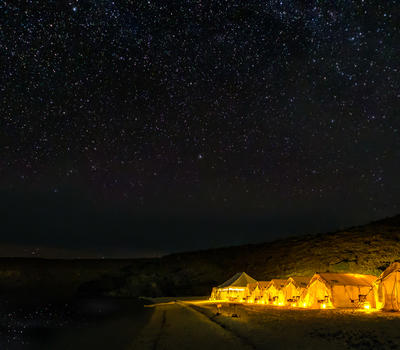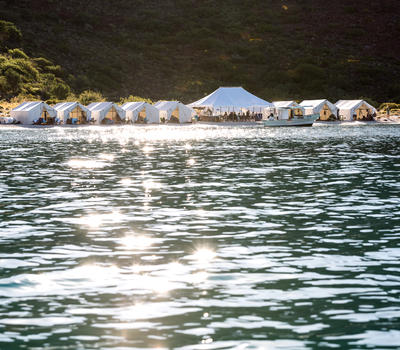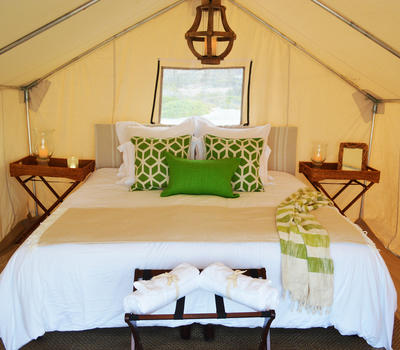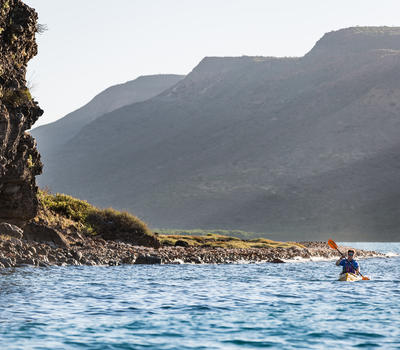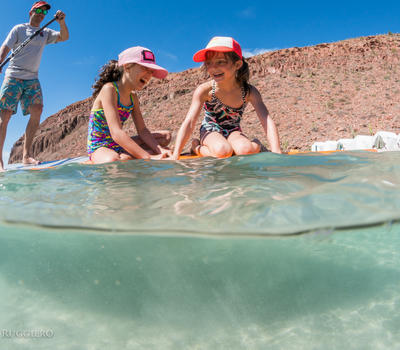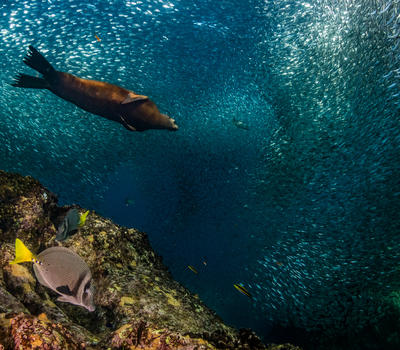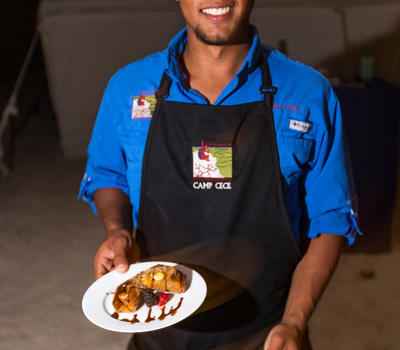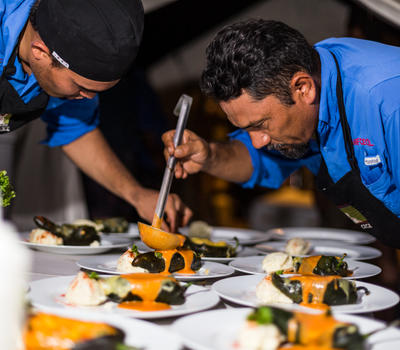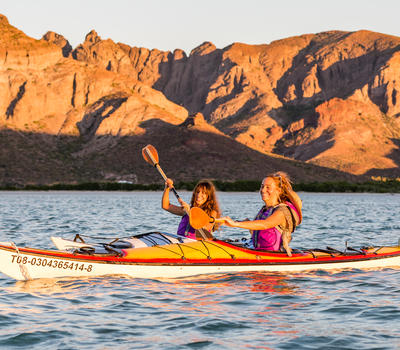 Luxury Tent Camping on Isla Espiritu Santo
Award-winning Camp Cecil de la Isla is located on the pristine and wildly beautiful Isla Espiritu Santo, part of a National Marine Park and UNESCO World Heritage Site. The camp includes 8 walk-in tents that have real beds, lovely linens, chairs inside and out, bedside tables with lamps, mirrors, storage areas and towels for beach and bath. Each tent can have either one king bed or two twin beds, and there is room for cots as well. (Added joy: the housekeeping staff cleans the tents and makes the beds each day!) There is a large dining tent with tables, chairs and lounging sofas where the camp chefs serve terrific food throughout the day, starting with cold breakfast and coffee, followed by hot breakfast, lunch, happy hour and dinner. Two sun shower and two compost toilet cabañas complete the camp. You can spend each day at Camp Cecil doing exactly what pleases you - kayaking, snorkeling, hiking, swimming with sea lions, stand up paddle boarding, bird watching. Checking out cave art, hidden lagoons, deserted beaches. Reading, napping, swimming, chillin'. Sipping margaritas, gazing at stars.
Camp Cecil has been featured in National Geographic, the London Times, Conde Nast Traveler, Coastal Living, Outside Magazine, The London Times, Playboy, Conde Nast, Forbes, Mr. Hudson, Everett Potter's Travel Report and Sunset Magazine.This is a great adventure for couples, groups of friends, and multi-generational families as there is really something for everybody, and those who like to enjoy their outdoors in comfort will be happy to stay as long as the rest of the group. Available November - June.
Show More
Show Less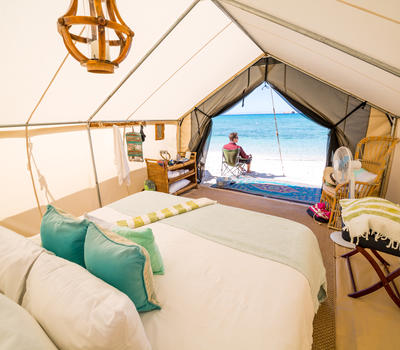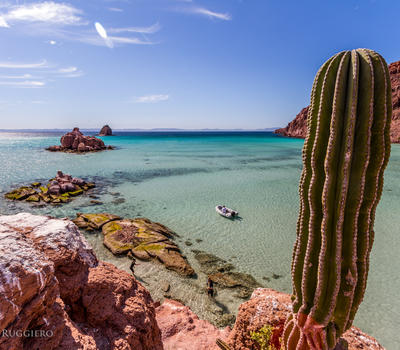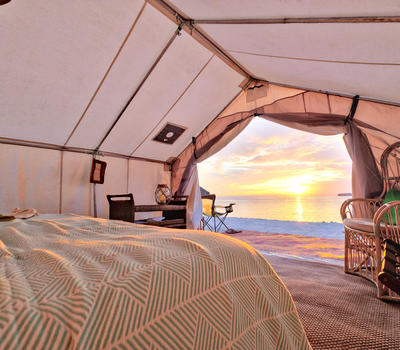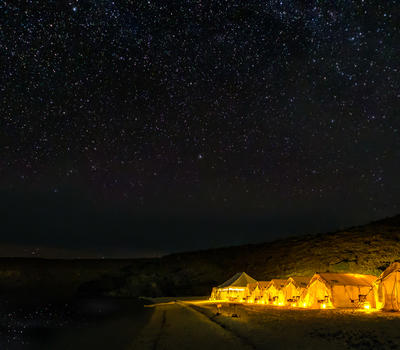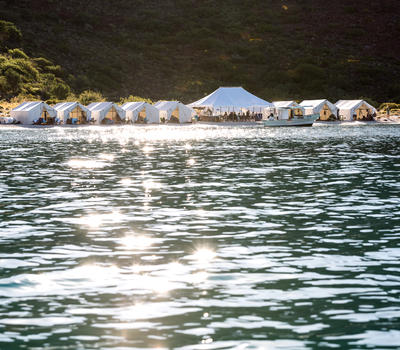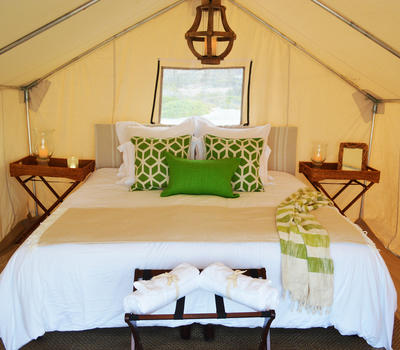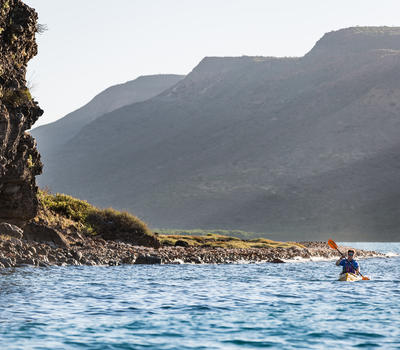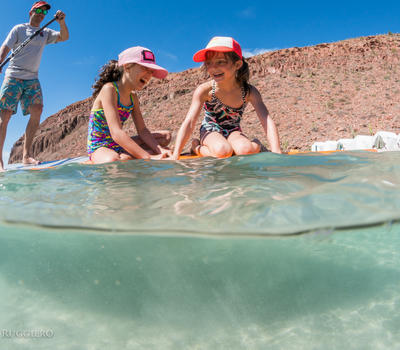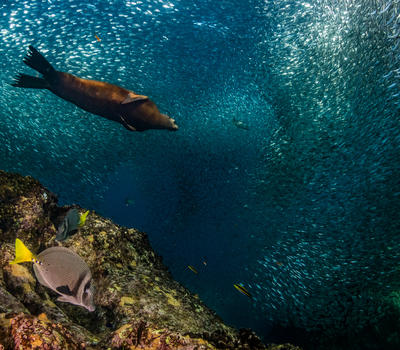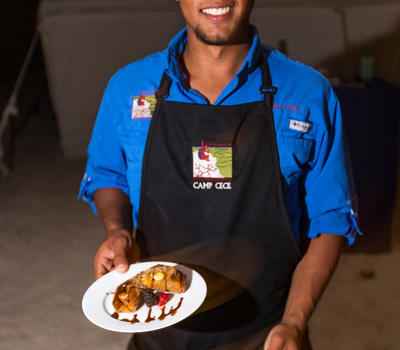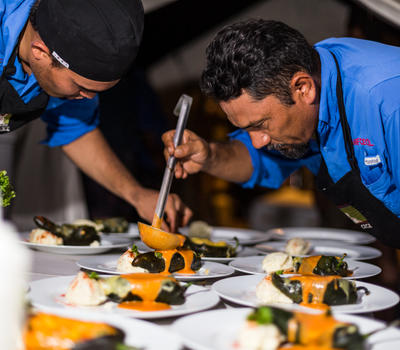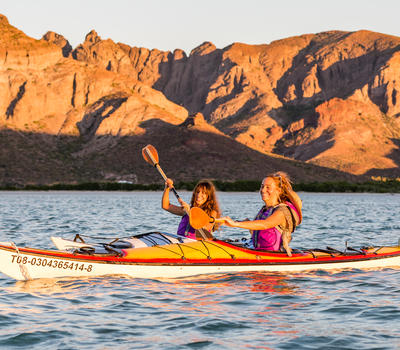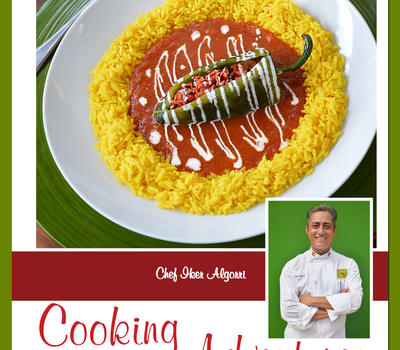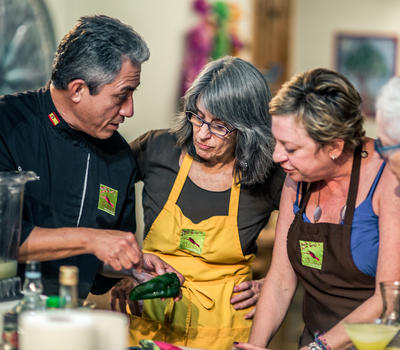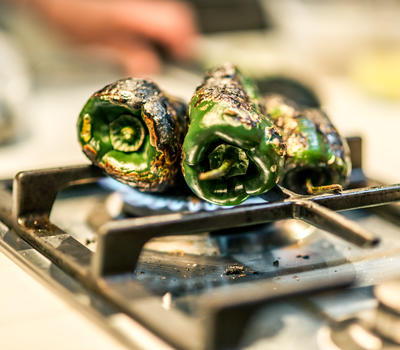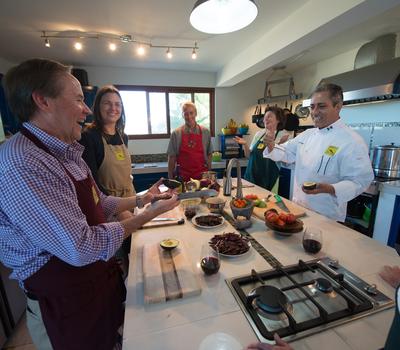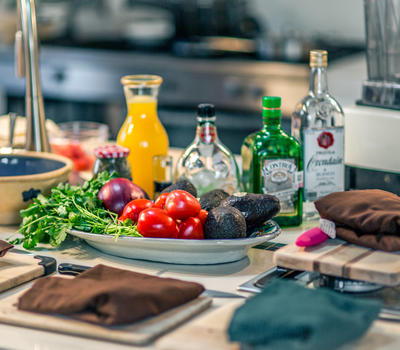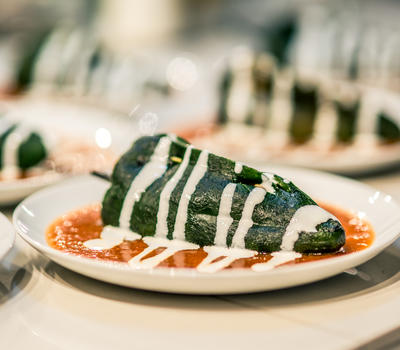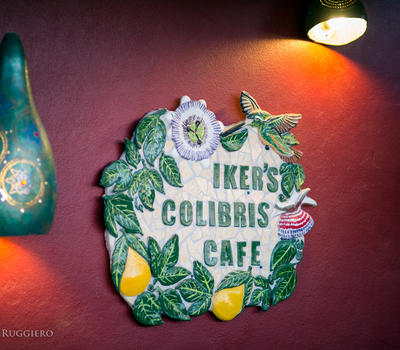 Cooking Class with Chef Iker Algorri
Local lawyer turned chef Iker Algorri, author of Cooking Adventures in Baja California Sur and chef-in-residence at Los Colibris Casitas, leads this wonderful Mexican Survival Cooking Class. The emphasis is on having as much fun as possible, learning to make the perfect margarita, and gaining the skill to make some truly delicious Mexican dishes following Chef Iker's cooking philosophy, the Magnificence of Simplicity. You'll also probably learn about some great Latin music you've never heard before. But be warned – dancing often known to follow this class!
Show More
Show Less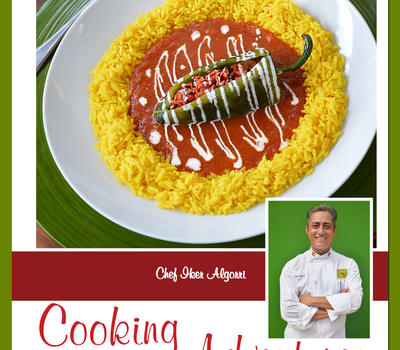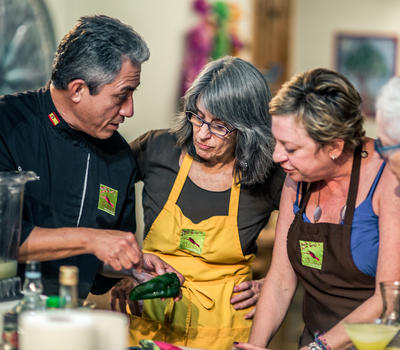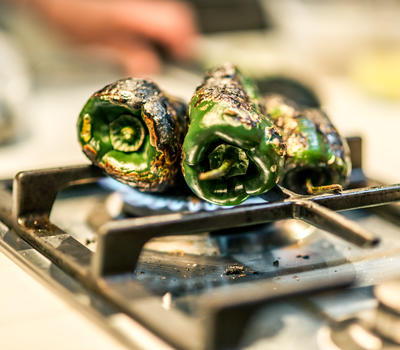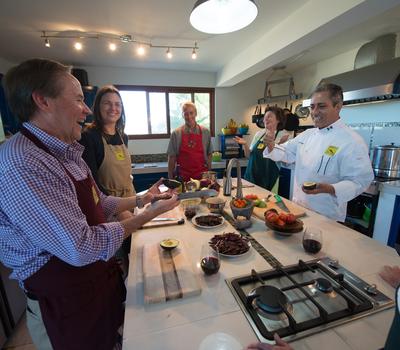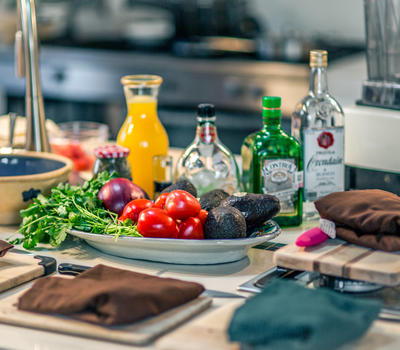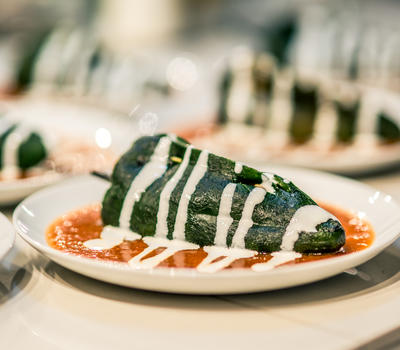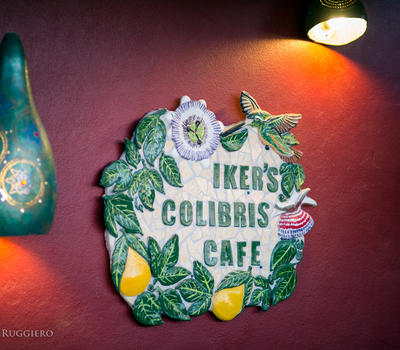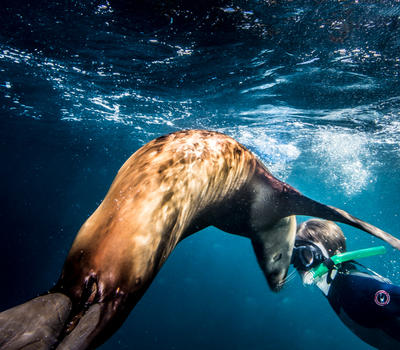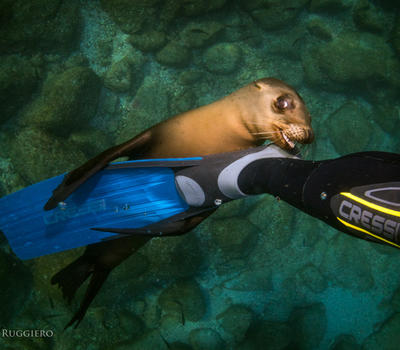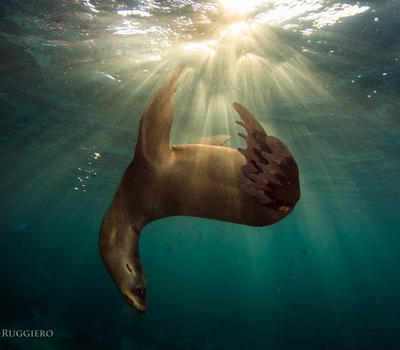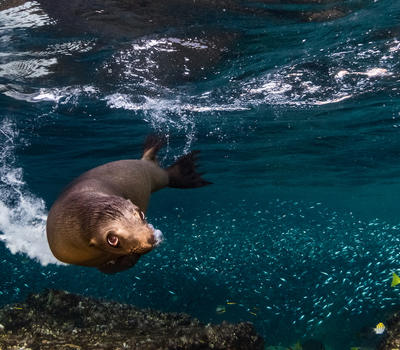 Today is a marine wildlife extravaganza of a day! We depart Todos Santos for La Paz, get our gear, hop in the boats, then it's off to the unbelievable joy of swimming and playing with the sea lion puppies at the permanent sea lion colony of Los Islotes. These fun-loving marine mammals love playing and interacting with humans, and are always disappointed that we can never keep up a game of tag as long as they can. Getting to the sea lion colony is half the fun of the day, as we regularly see dolphins, whales, mantas, sea turtles, coastal birds and more on the way there and back.We cap off this wonderful day with a delicious picnic lunch at one of the gorgeous beaches on the incomparable Isla Espiritu Santo. It's an absolutely fabulous day!
Show More
Show Less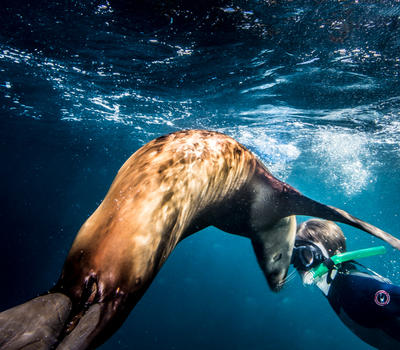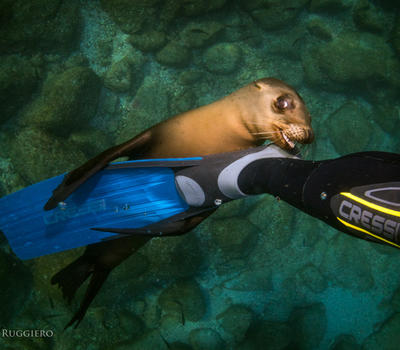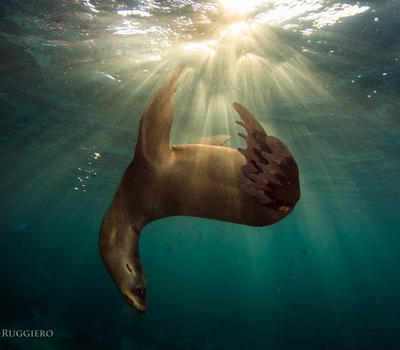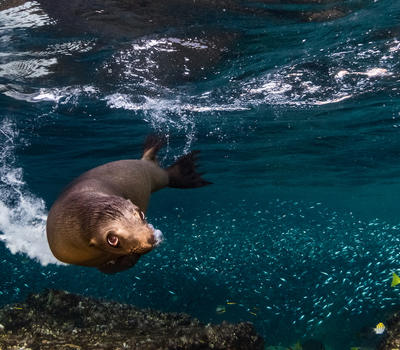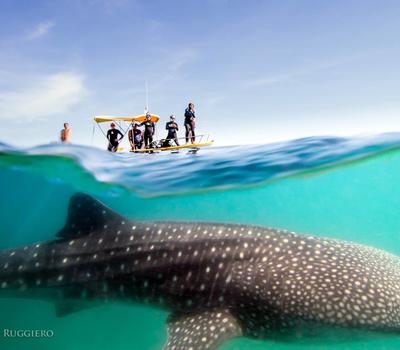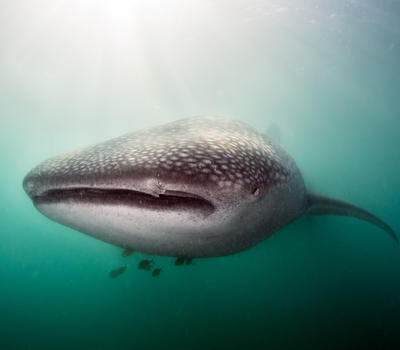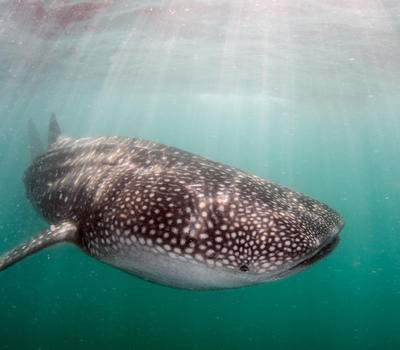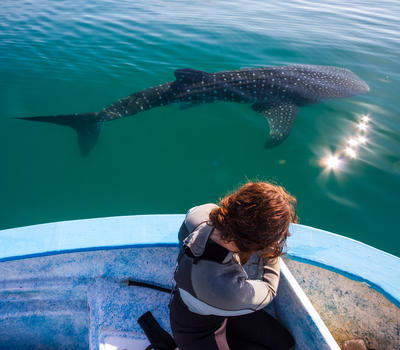 Swimming with Whale Sharks
Well – is it a whale or is it a shark? Hint: whales are mammals, sharks are fish and the whale shark gets its moniker from being the largest fish on the planet. That is, at up to 59 feet and 15 tons it is definitely a whale of a shark! And while your mother probably told you to stay away from sharks, these gentle giants are only interested in plankton – all human flesh is safe! In fact, even though they have thousands of teeth in hundreds of rows in their enormous mouths (imagine armed shark mouths 4 to 5 feet wide), they can neither bite nor chew. That's right, they are happy to forego all human body parts in favor of plankton, krill and small fish.
Swimming with whale sharks in the Bay of La Paz is a tightly regulated program designed to both protect the sharks and to enhance the human experience of enjoying these magnificent beings in their home environment.
Show More
Show Less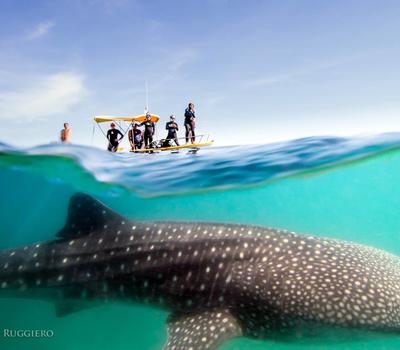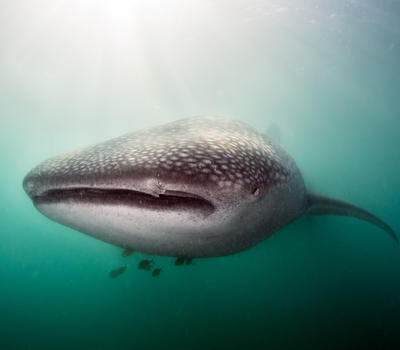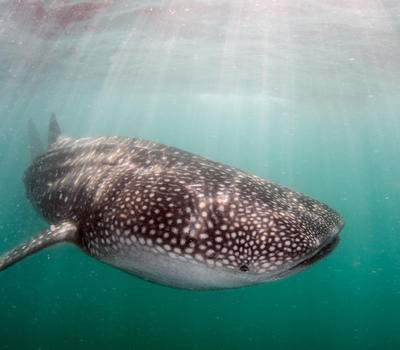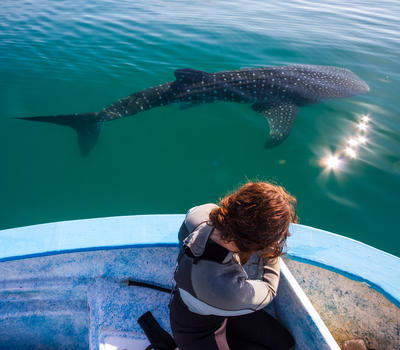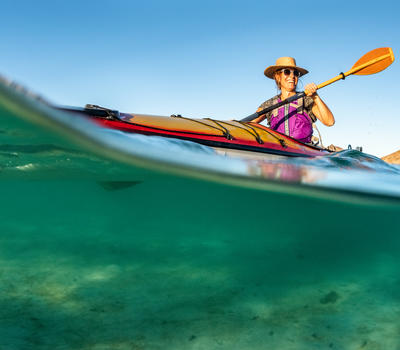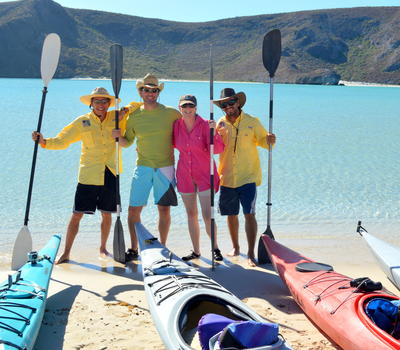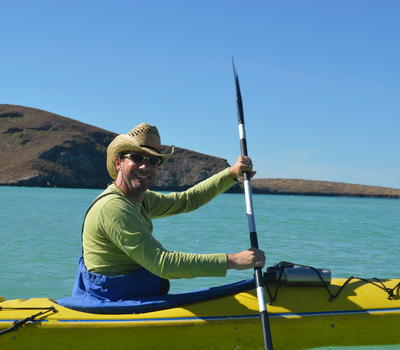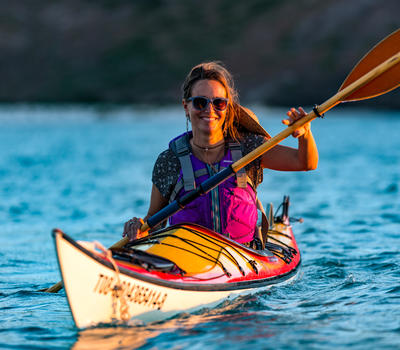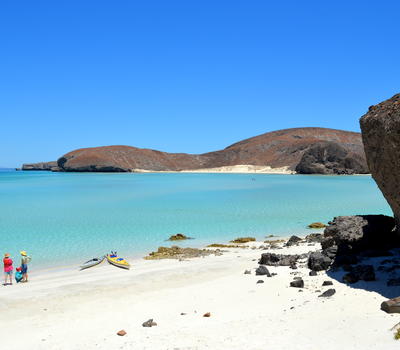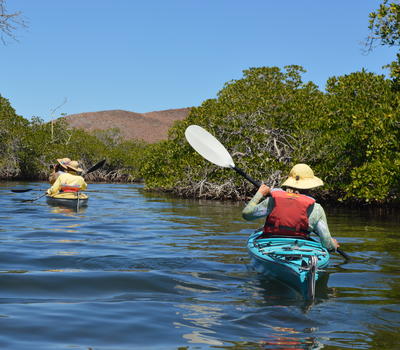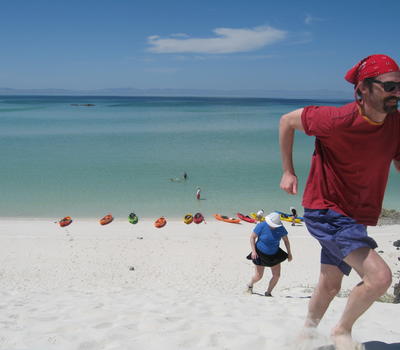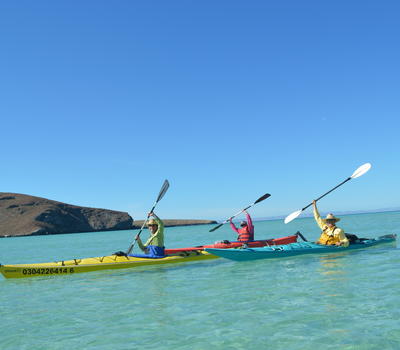 Kayaking in the Sea of Cortez
When it comes to sea kayaking, the place to go is the Sea of Cortez! This UNESCO World Heritage Site is home to 39% of the world's total number of marine mammal species, accounts for a third of the world´s marine cetacean species, and also has 891 fish species. The remarkable scenery is formed by a rugged shoreline, desert islands and white sandy beaches where you can admire the contrast and reflection of the desert with turquoise waters.
We have two options for kayaking in the Sea of Cortez:
Kayaking from Balandra Bay to Pichilingue, with snorkeling and a picnic lunch along the way
Kayaking in the mangroves and protected waters of Balandra Bay, with a picnic lunch on the beach
During the coastal paddle, we kayak along the coastline, passing 3 rocky islands that house rookeries for blue herons, blue-footed boobies and even a family of sea lions. We then snorkel in great spots accessible only by kayak and have a celebratory lunch. It is great adventure for kayakers of all levels, but some strength and endurance is required.
The Balandra Bay trip is great for paddlers of all skill levels and doesn't require as much strength as the coastal paddle. The Balandra Bay mangroves are home to a great wealth of bird and aquatic life and we take our time so that we can really enjoy the plant and animal life. We then have lunch on a magnificently white beach and enjoy some time swimming in the clear azure waters.
This adventure includes round-trip transportation Todos Santos/La Paz, bilingual naturalist guide who is a certified Wilderness First Responder, home-made picnic lunch, and all necessary permits and equipment. The Sea of Cortez is a 90-minute drive from Todos Santos.
Show More
Show Less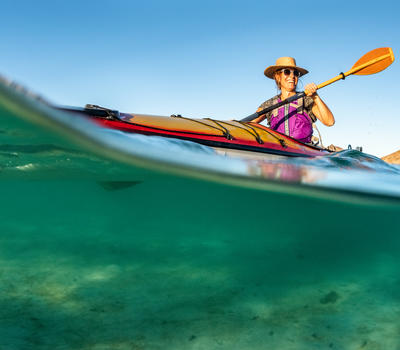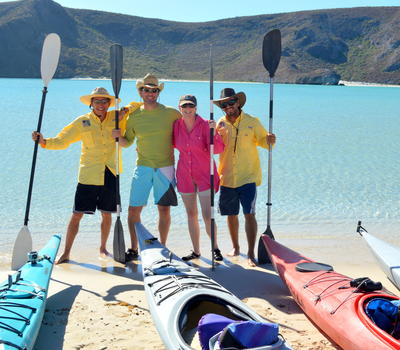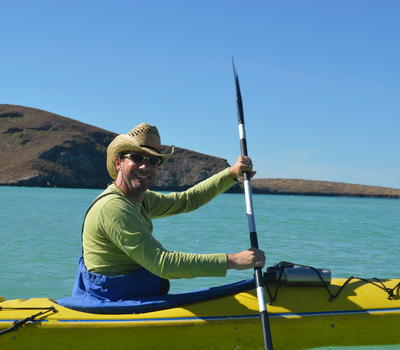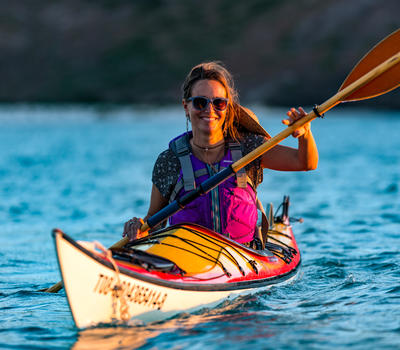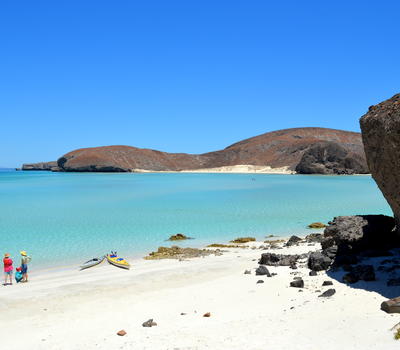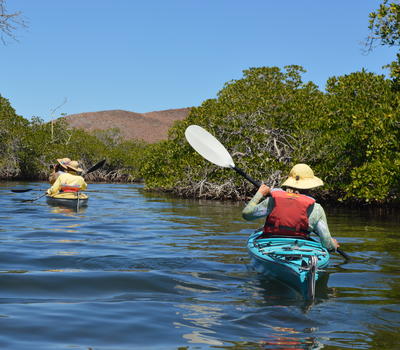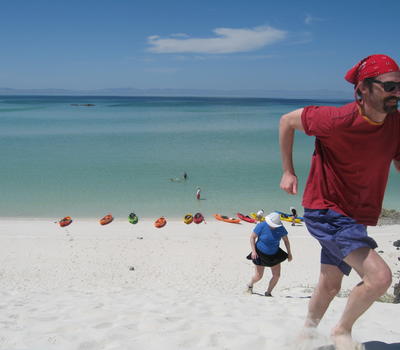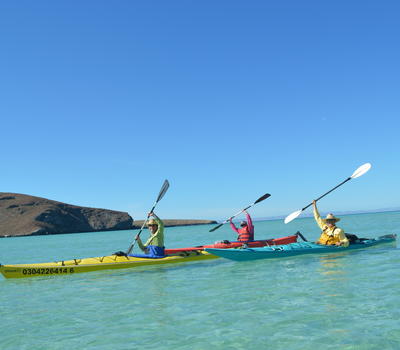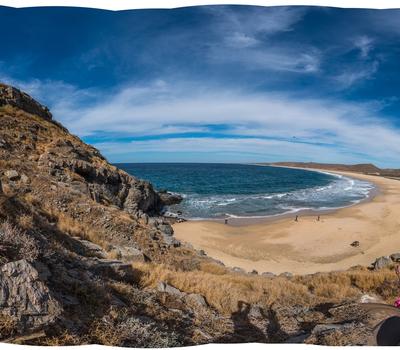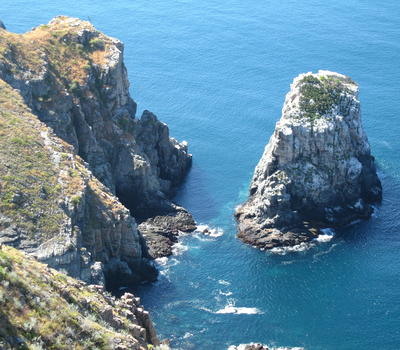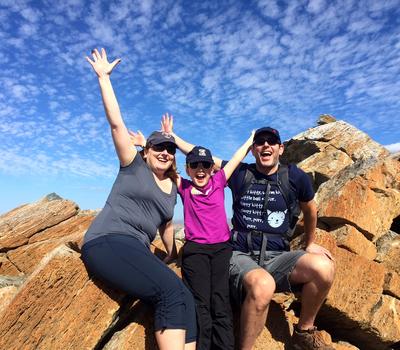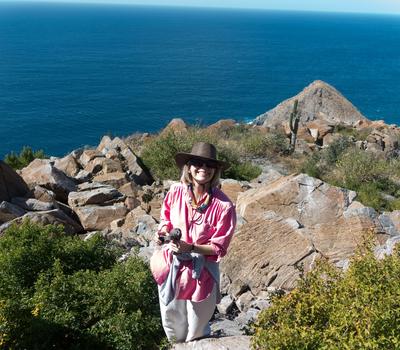 Pacific Bluffs Cliff Walk
This is the first adventure that we ever developed in Todos Santos way back in 2002, and it remains as spectacular as ever. Glorious scenery, fascinating local history and encounters with strange and wonderful flora and fauna. This Pacific bluffs cliff walk starts at Punta Lobos, the sweeping Pacific beach where the local fishermen of Todos Santos launch their boats each morning and bring in the daily catch each afternoon. A quick walk up the hill brings us to breath-taking views of a different kind of coastline, with dramatic rocky outcroppings and crashing surf. We´re likely to spot whales from this high vantage point during several months of the year.
Throughout the walk we´ll have the stunning combination of desert landscape running to the sea. We´ll pass an active sea lion colony, as well as the ruins of the shipping port Los Algodones. Your guide will offer in-depth commentary on the terrific variety of flora and fauna you see, as well as the history of the area from the human perspective. After about 3.5 hours of walking we´ll arrive at the idyllic beach of San Pedro where a picnic lunch will be waiting. San Pedro features a beautiful marsh filled with bird life and a protective cove ringed by towering palms. Here we´ll eat, relax, sunbathe, swim, read - just enjoy the bliss of being in Baja!
This walk includes a 600-foot elevation gain at the beginning, hiking over loose, uneven terrain, and some bouldering.
Show More
Show Less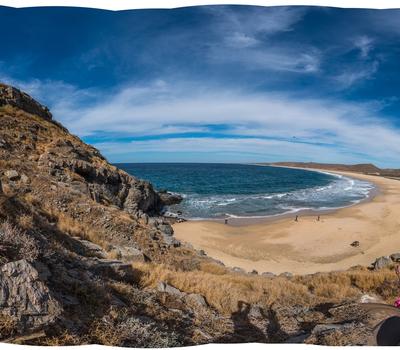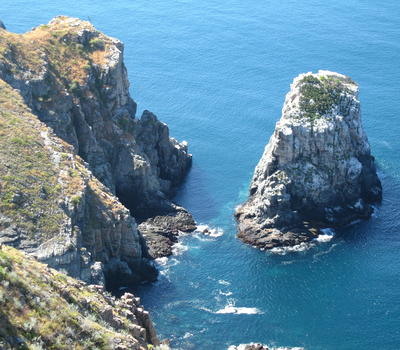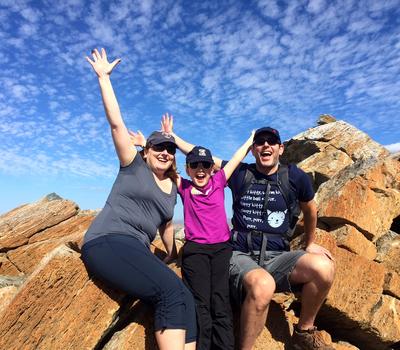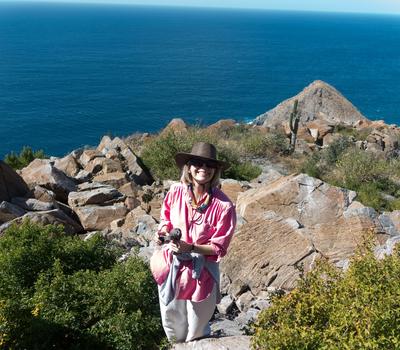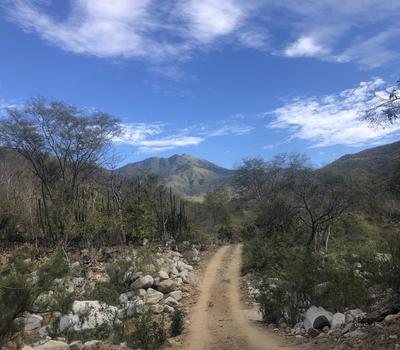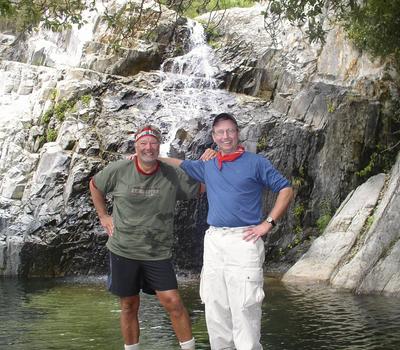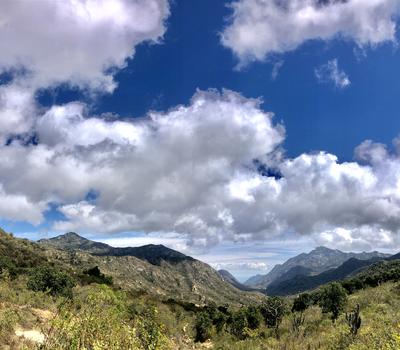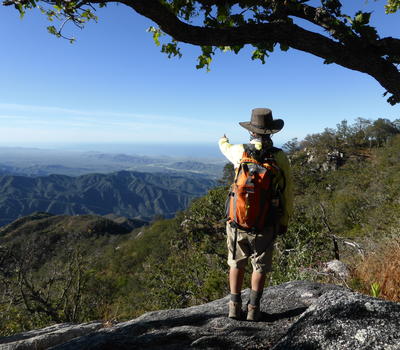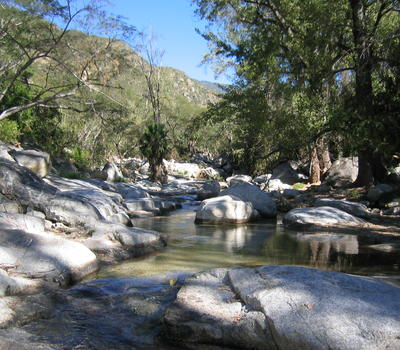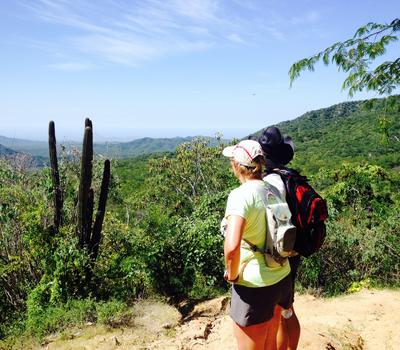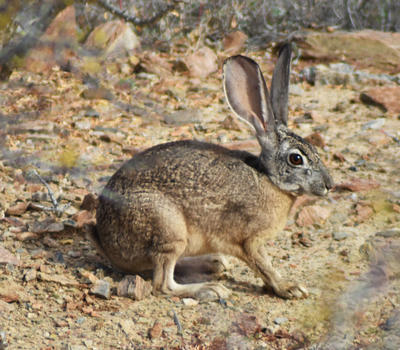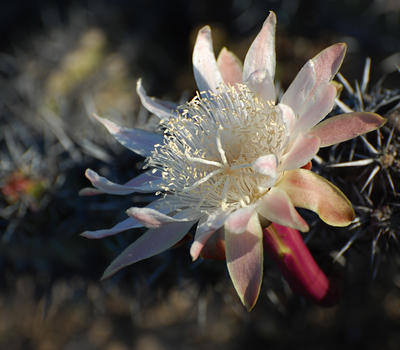 Sierra La Laguna Day Hikes
The Sierra La Laguna Biosphere Reserve is one of Baja´s most beautiful but least explored areas. Part of an island off the coast of Baja 10 million years ago, the Reserve is home to an incredible diversity of plant and animal life. On our hike today we will start at the site of our luxury tent camp, Camp Cecil de la Siera, and hike about 4 hours, getting great views and vistas along the way. It take about an hour to drive to the trailhead.
Show More
Show Less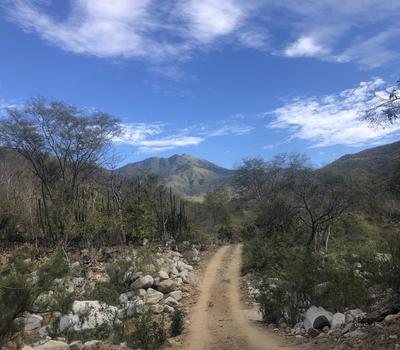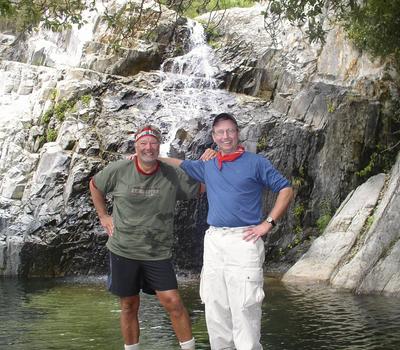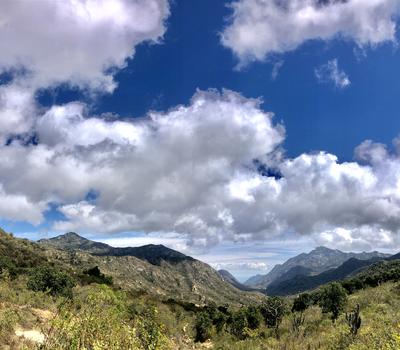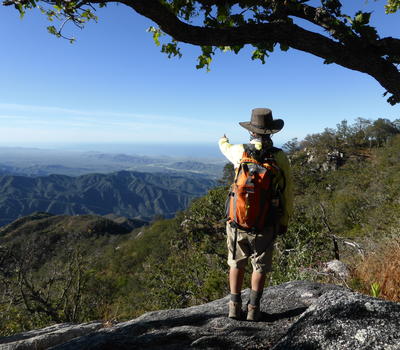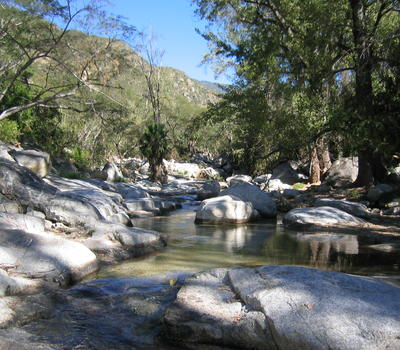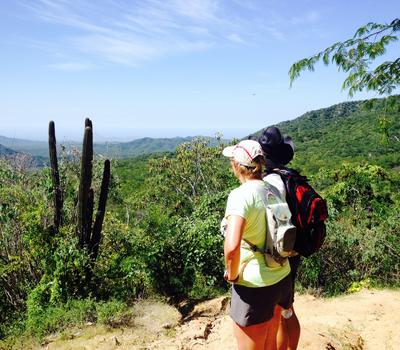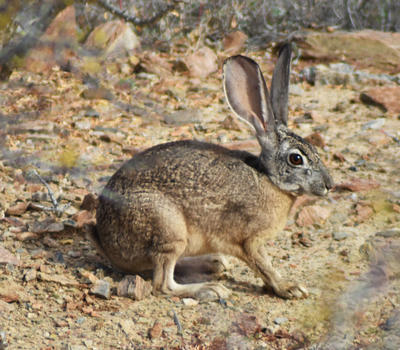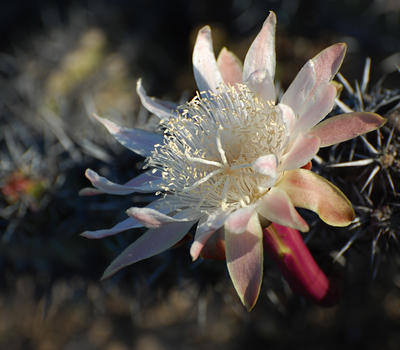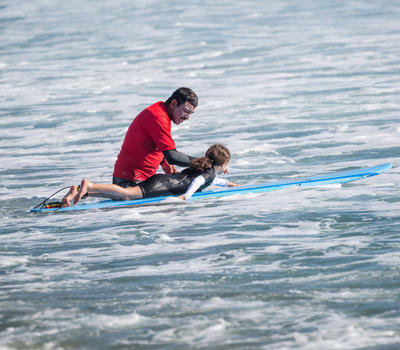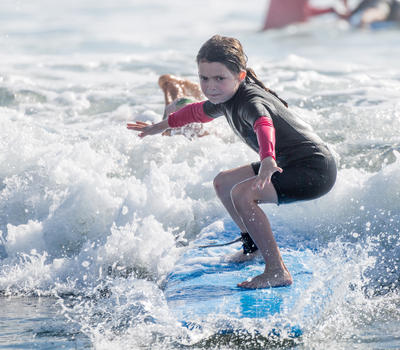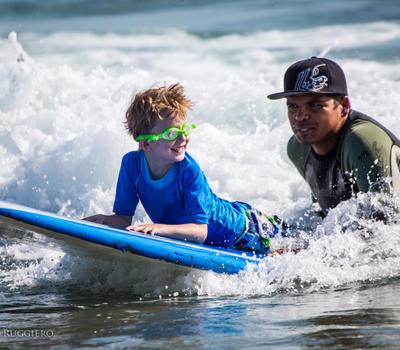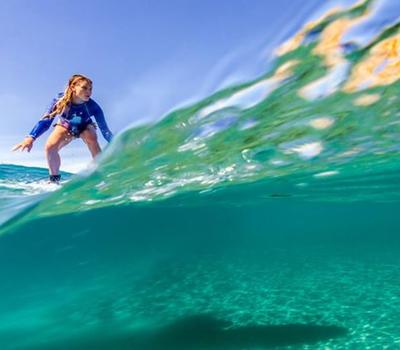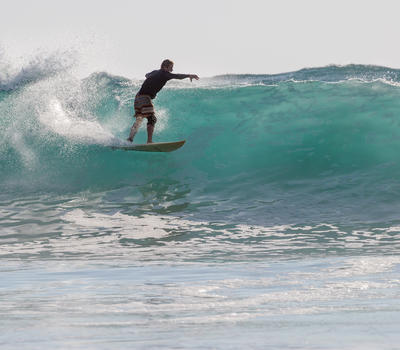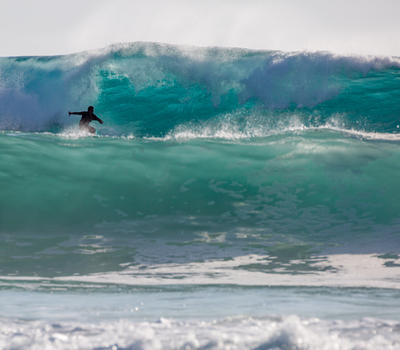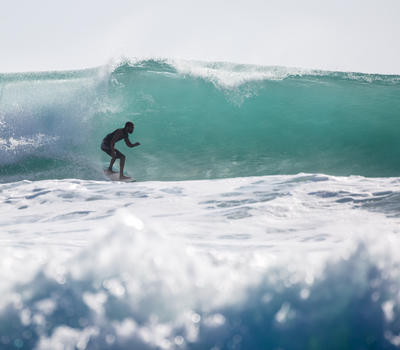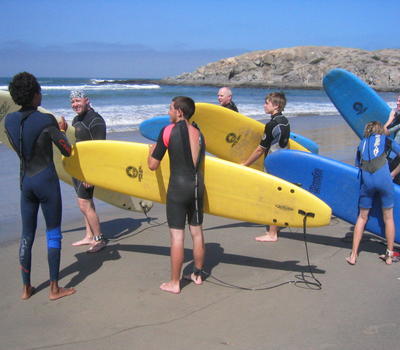 Todos Santos boasts some of the best surf breaks in all of Baja and our veteran surf instructors guarantee that you'll stand up and ride a wave – at least for a moment – before the end of your lesson! With a smooth, sandy bottom and clear, clean water, the bay at Los Cerritos is the perfect place to learn to surf or to perfect your skills. Beginners can learn on the very small waves close to shore, while more advanced surfers can catch the waves further out. There really is something for everyone!
Show More
Show Less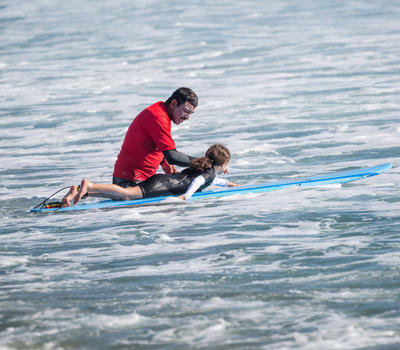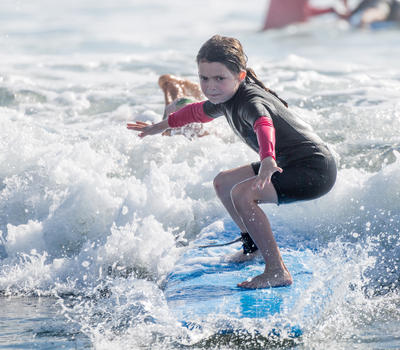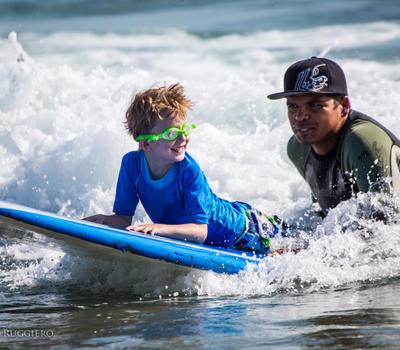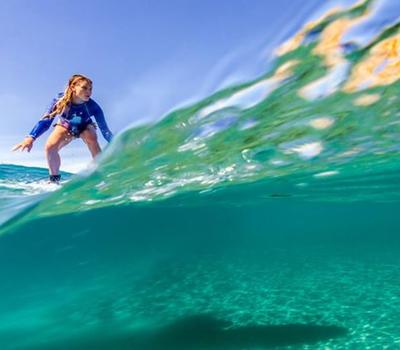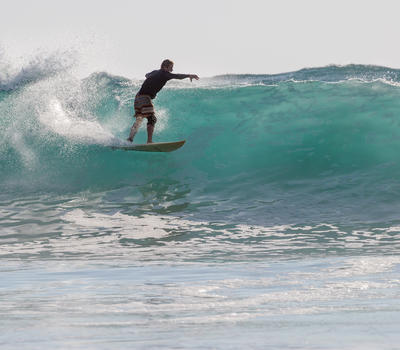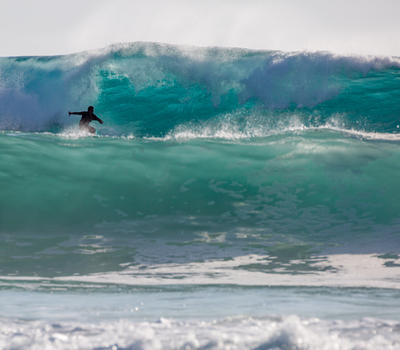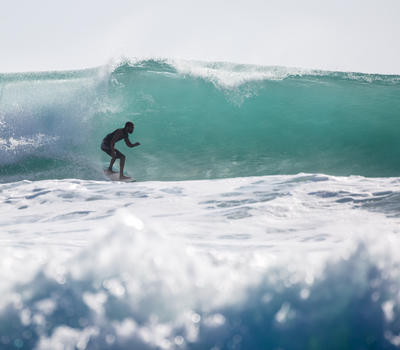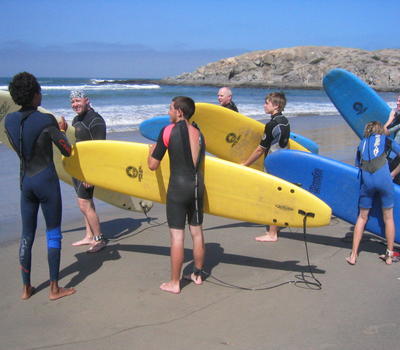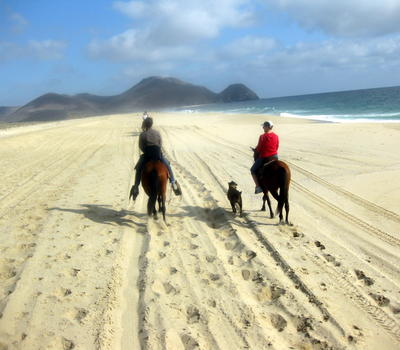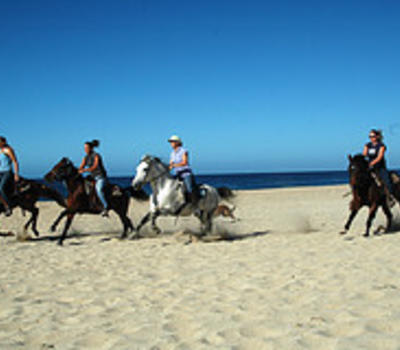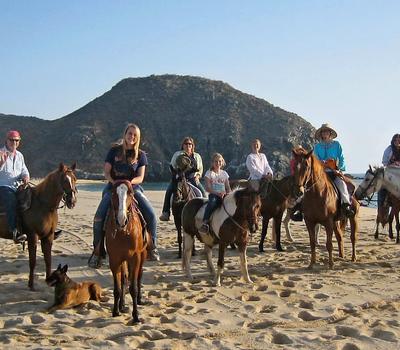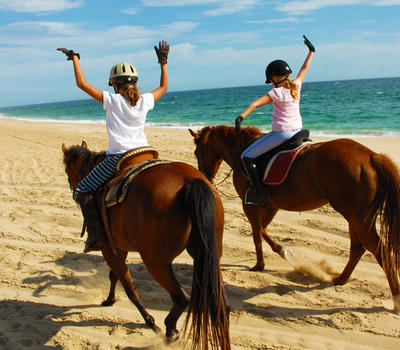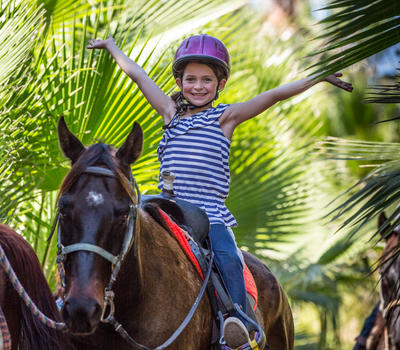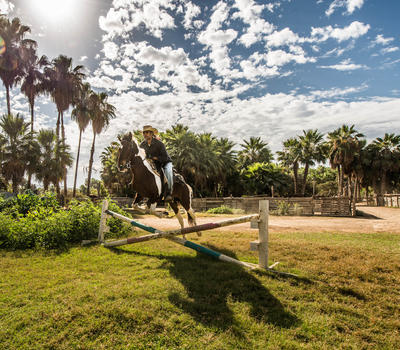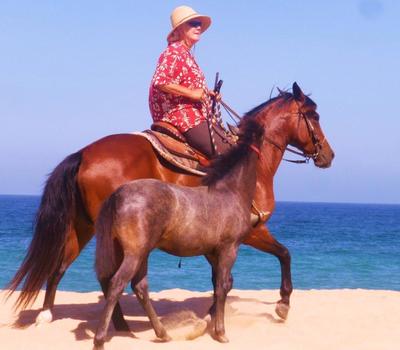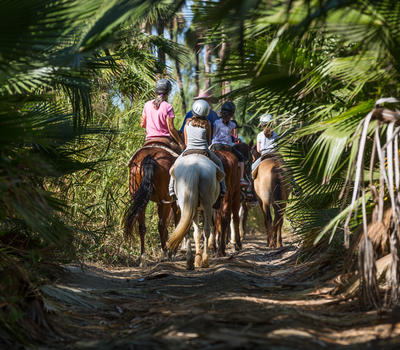 Baja California Sur has a strong ranchero culture, and horseback riding in and around Todos Santos is a great way to experience some of that culture, as well as the area´s beautiful ecosystems and wildlife habitats. Our guides are not only experienced riders, but also avid birders and naturalists who enjoy sharing their local knowledge. Morning and afternoon rides available for riders of all skill levels.
Show More
Show Less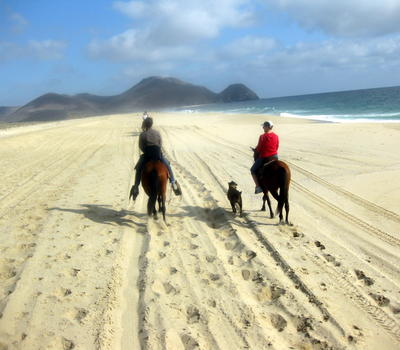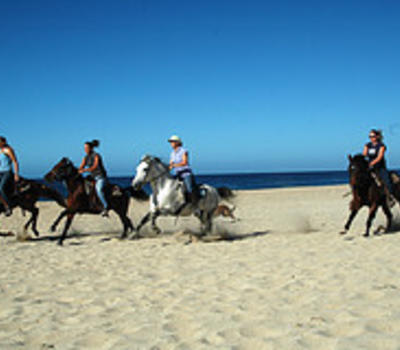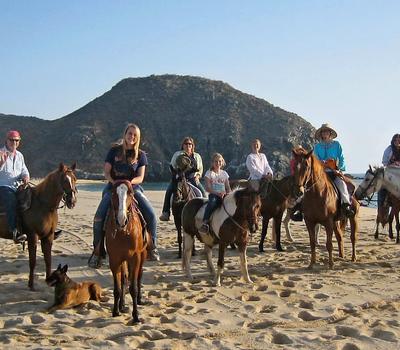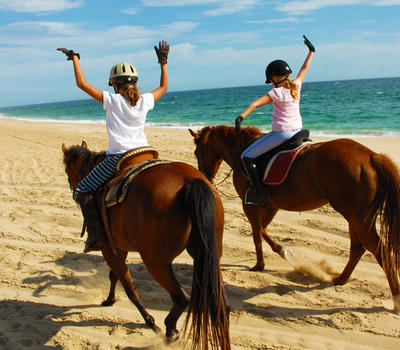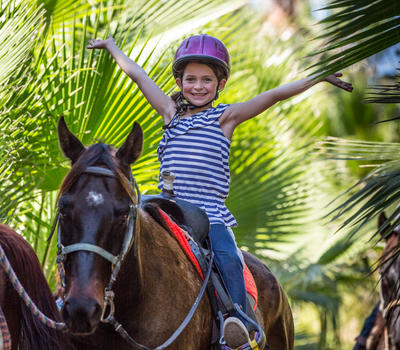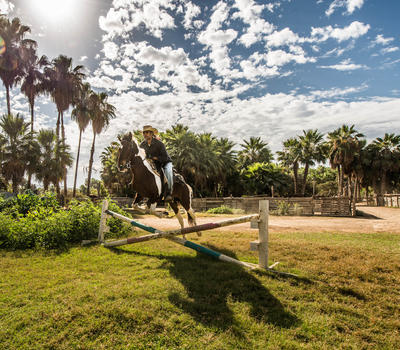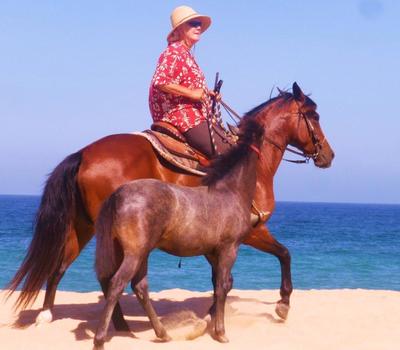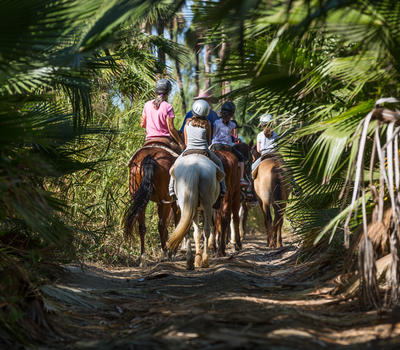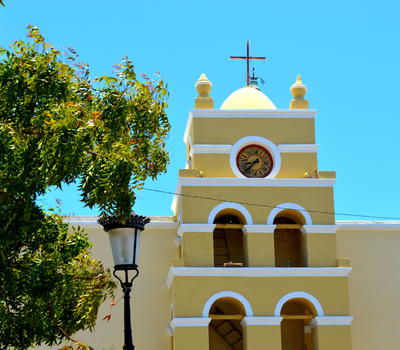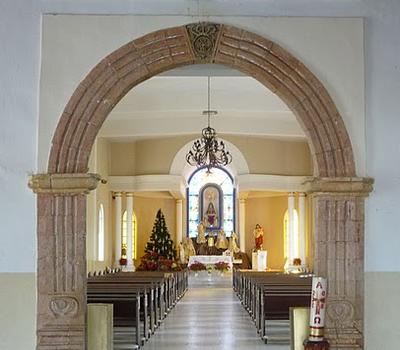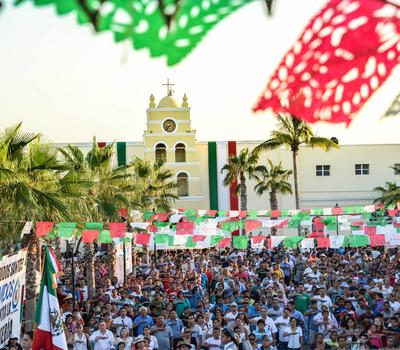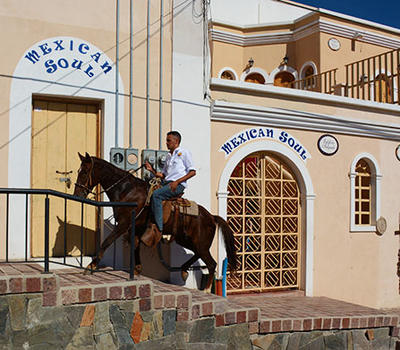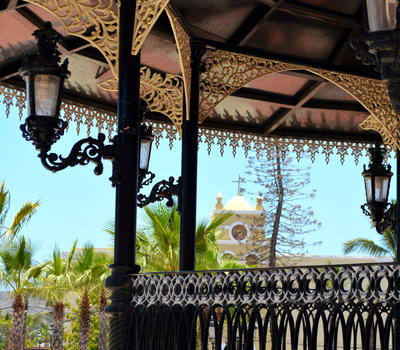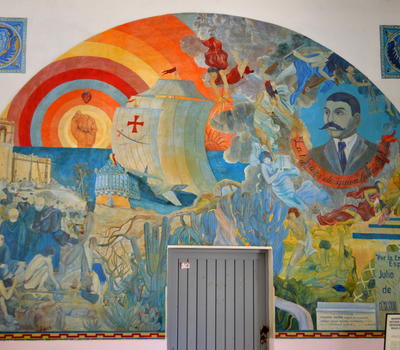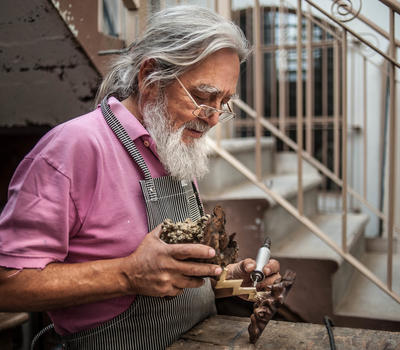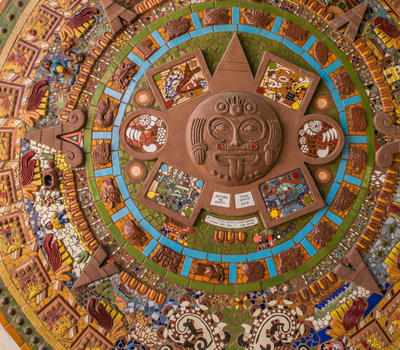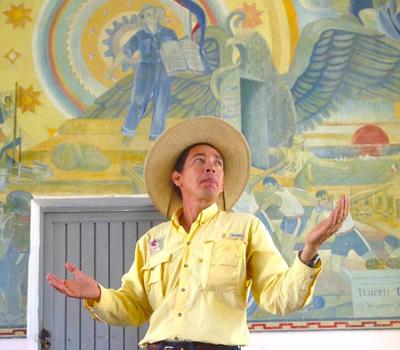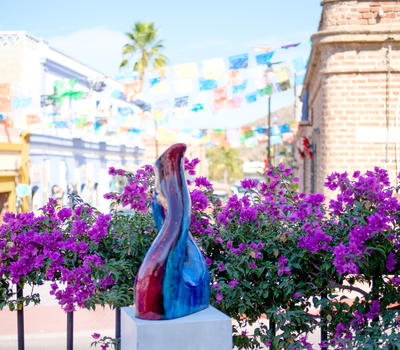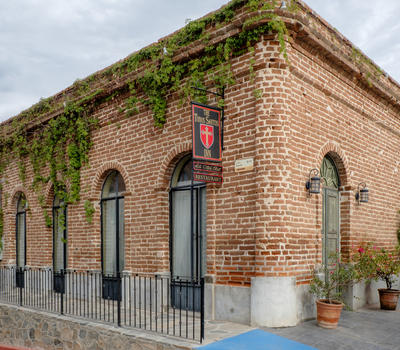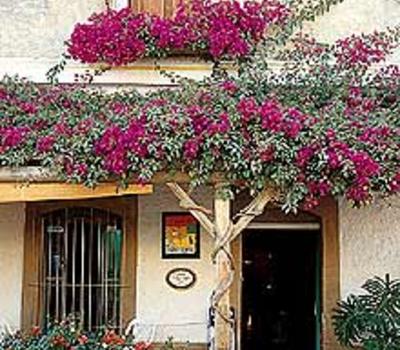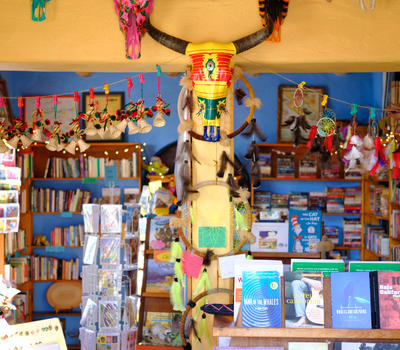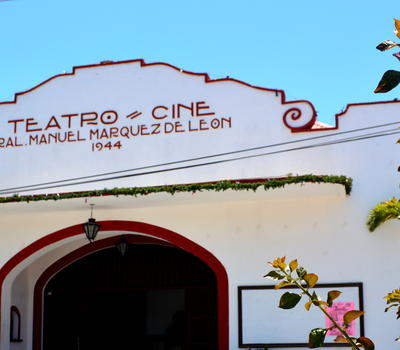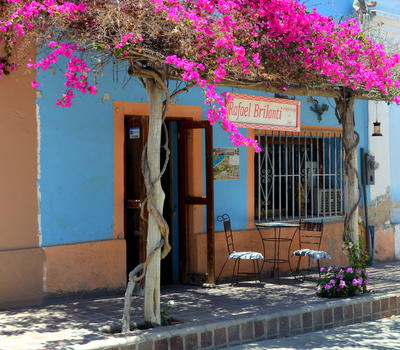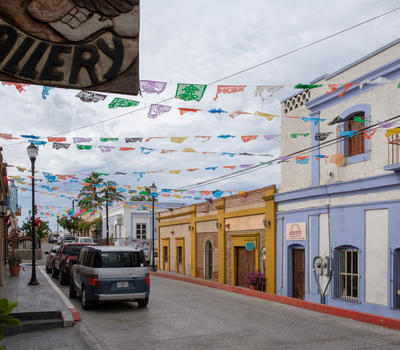 Todos Santos Historical Town Tour
Todos Santos has a rich and varied history, from the early missionaries, through the booming sugar years, through its current incarnation as an artists' colony, agricultural center and surfing hotspot. On this guided tour we will visit many of the historic homes and buildings throughout town, learning fascinating stories of the global forces and colorful personalities that brought these buildings into existence and shaped Todos Santos over the years.
We will also visit the studios of working artists who make their homes in – and gain their inspiration from — Todos Santos.
Show More
Show Less