Zimanga Private Game Reserve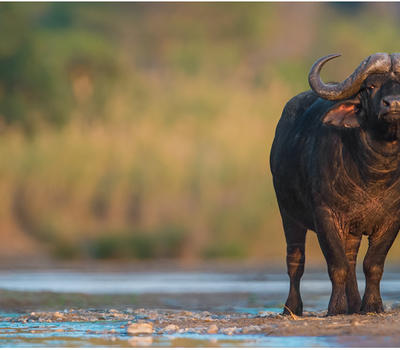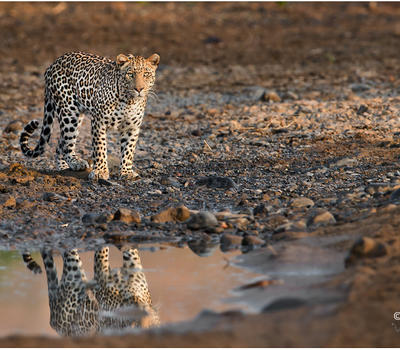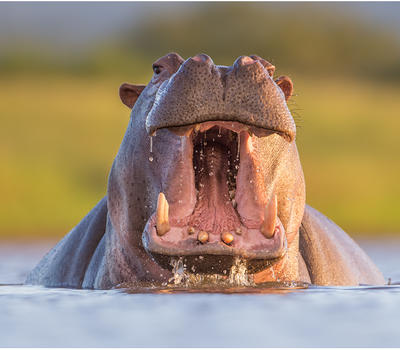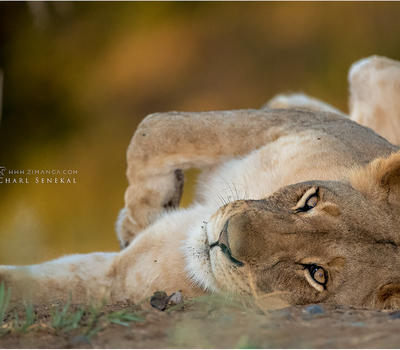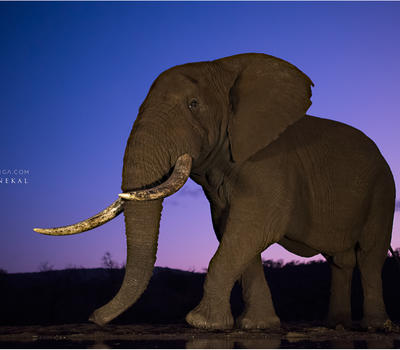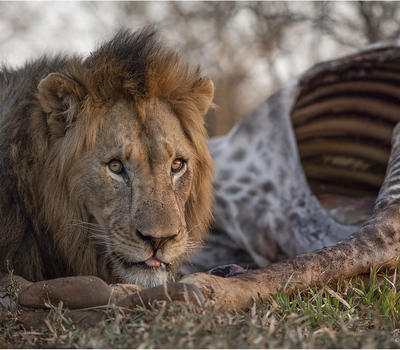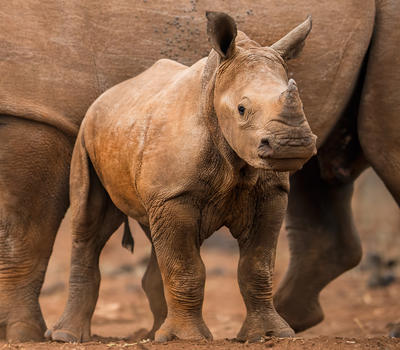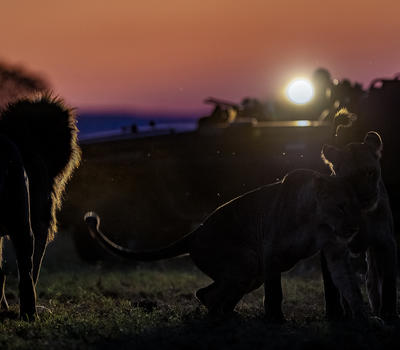 Zimanga aims to provide each guest with an un-rushed, un-crowded wildlife experience. With only 3 vehicles on the 7000 hectare reserve, Zimanga's guided game drives have no time limits on sightings.
Guests are comfortably seated with no more than 2 guests per row on the open Zimanga 4x4 vehicles.
Show More
Show Less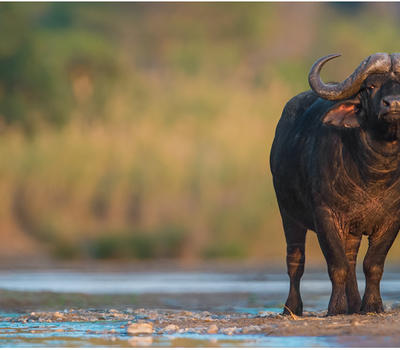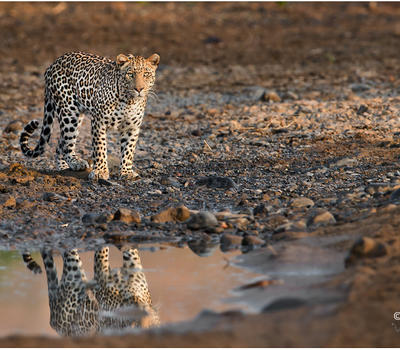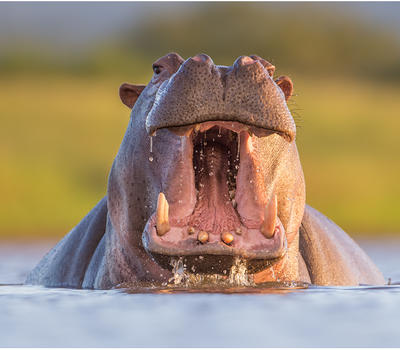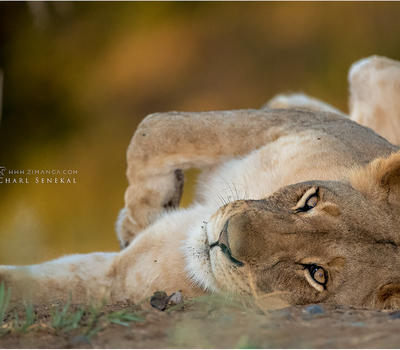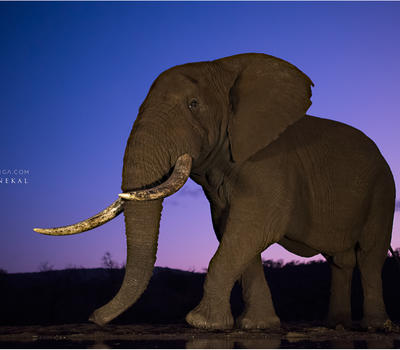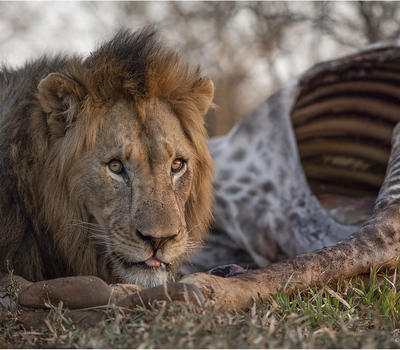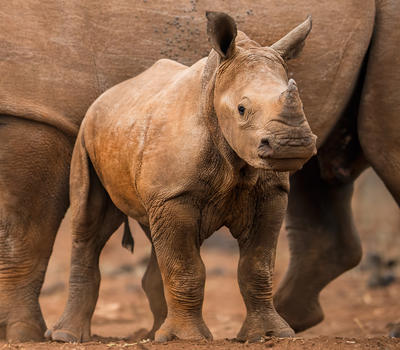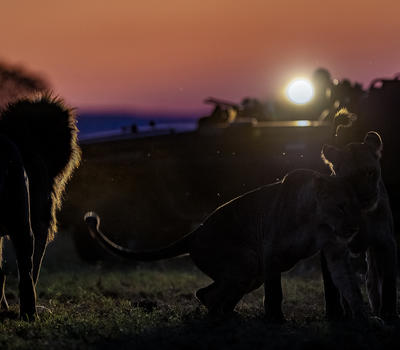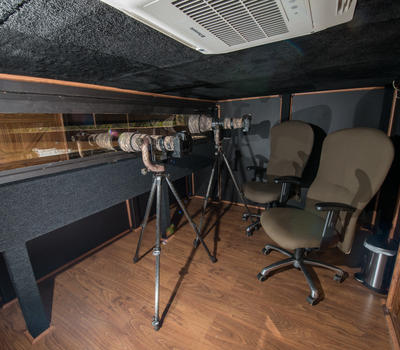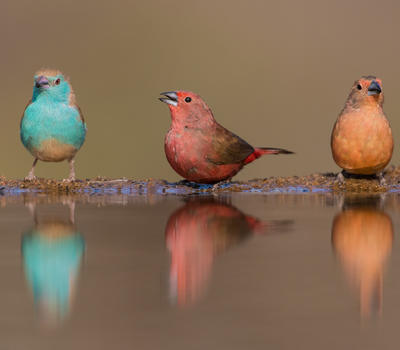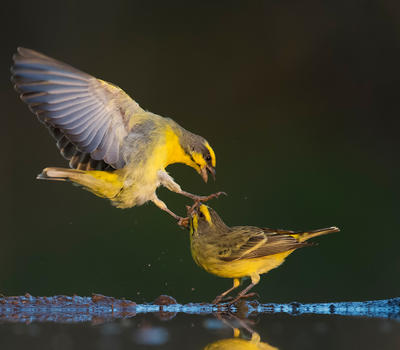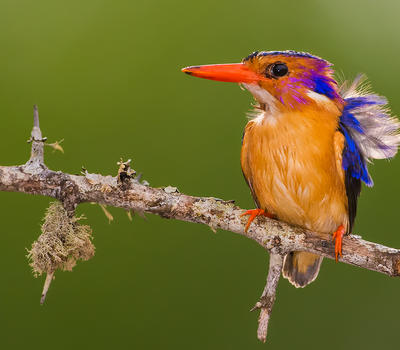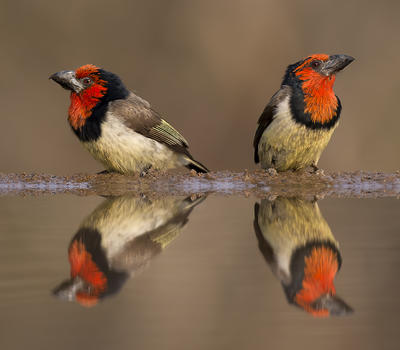 Mkhombe is Zimanga's first birdbath or reflection hide and seats four photographers in comfortable office chairs. Mkhombe faces west and allows water-level images of the multitude of bird species that come and drink at the hide in the early morning. More than 80 species have already been recorded at this hide, and is the hide on Zimanga that offers the highest species diversity available. The reflection hides perform better in the drier months (April to October) as watersources dry up in the bush. Migrant birds that arrive from November and stay until February are usually in brilliant breeding plumages and use the hides during the summer months, but Zimanga falls within a summer rainfall area, meaning that other watersources are available to birds.
Show More
Show Less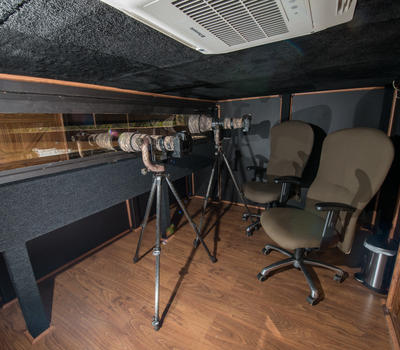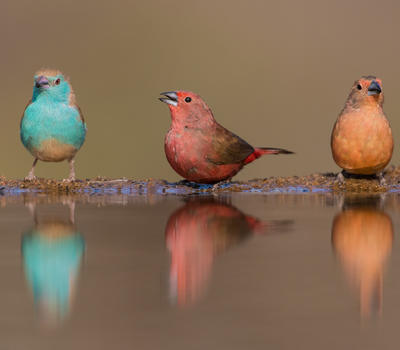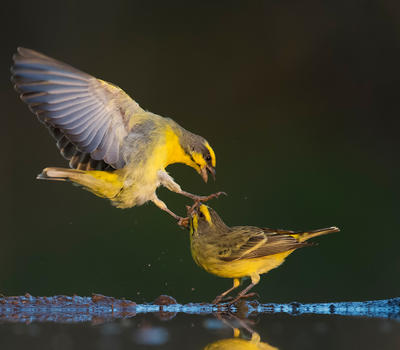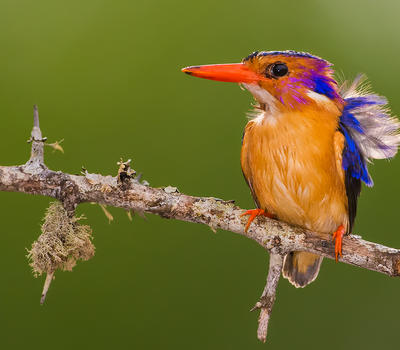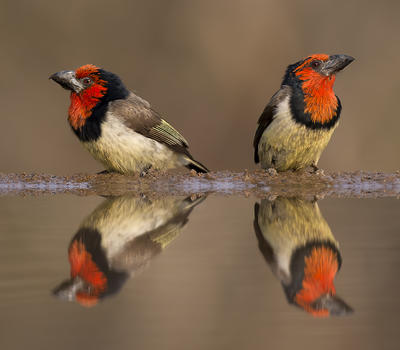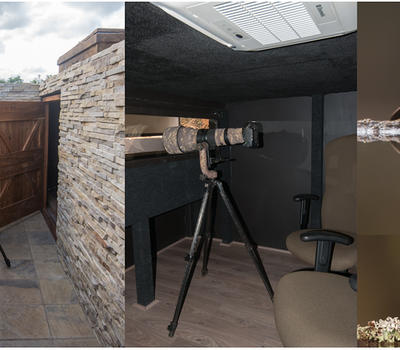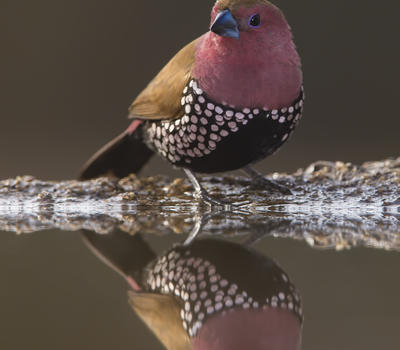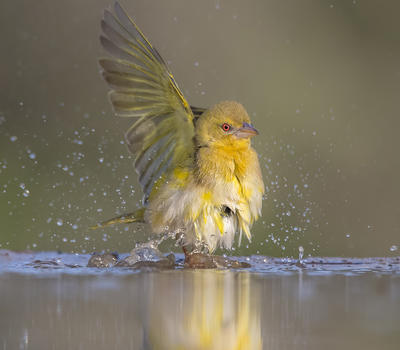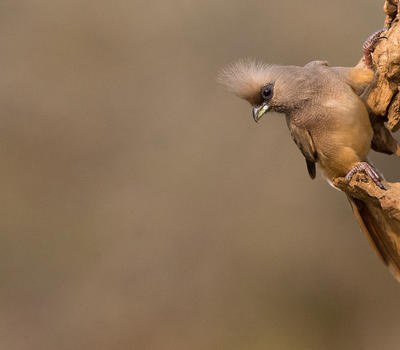 Bhejane is Zimanga's second reflection hide, and the site was carefully chosen to lure shy bird species that prefer thicker habitat. The main attraction at this hide is pink-throated twinspots; a rare endemic with a limited range in South Africa. The twinspots are shy, so no sighting is guaranteed but if the birds come down to drink unparalleled opportunities arise to photograph these tiny jewels of the forest. A variety of other species use the hide, which is placed for optimal afternoon light. The same size as Mkhombe, Bhejane also seats four photographers in comfortable chairs, with tripods, gimbals and lens plates provided.
Show More
Show Less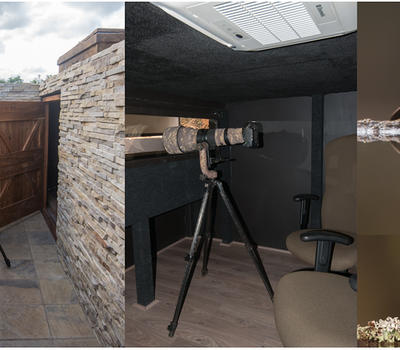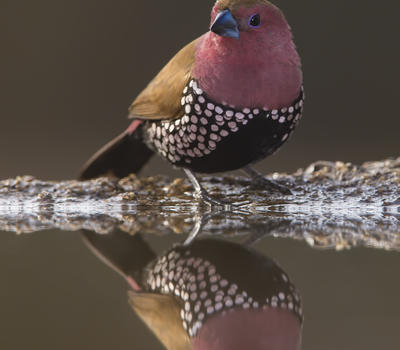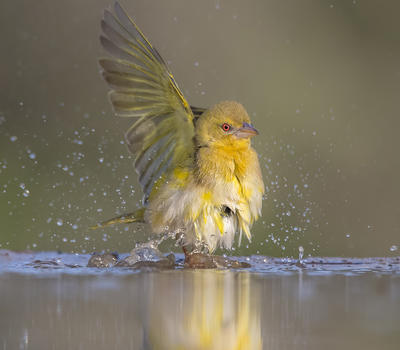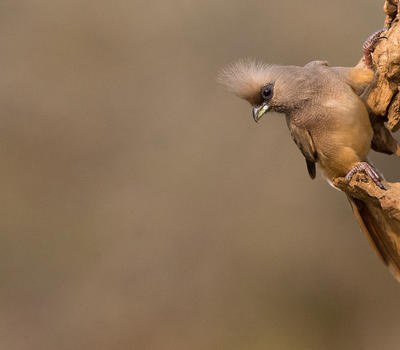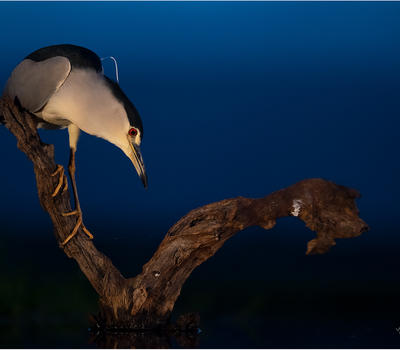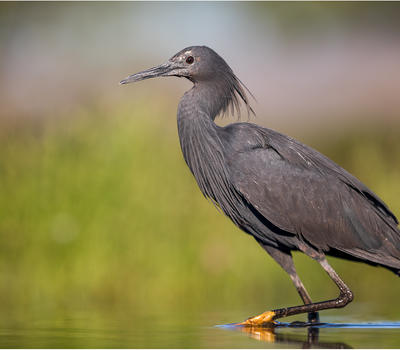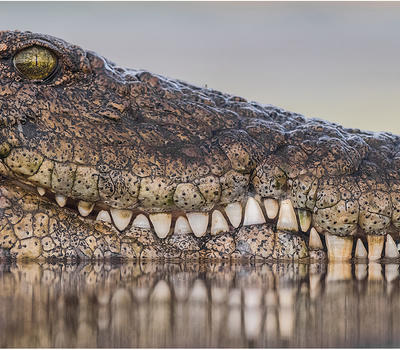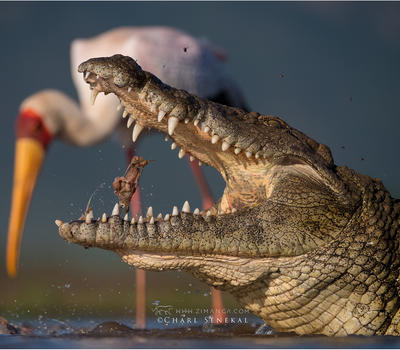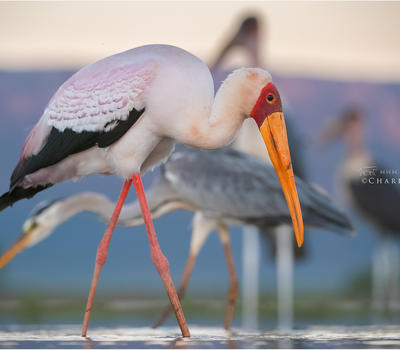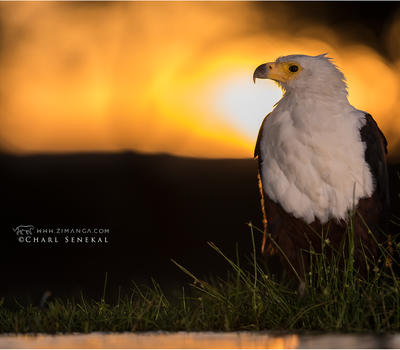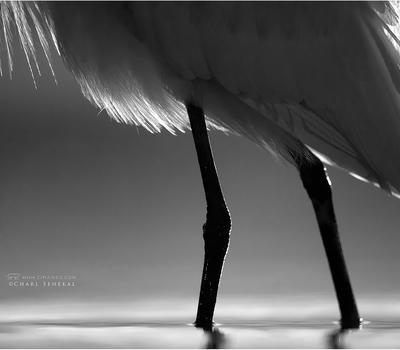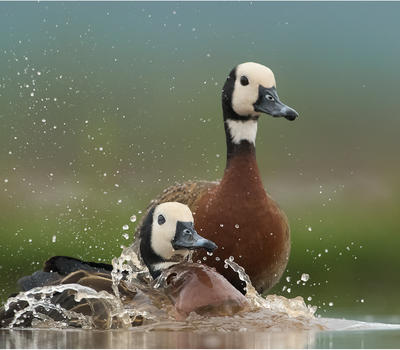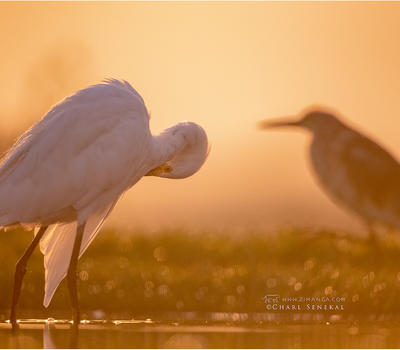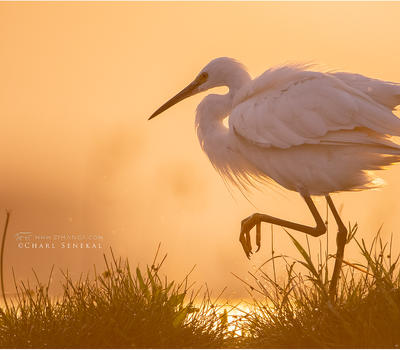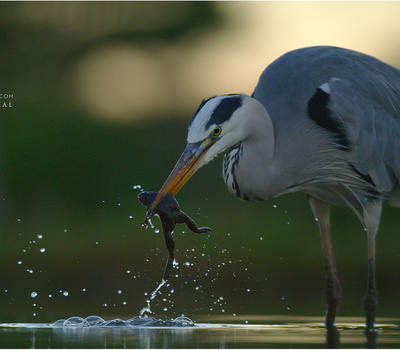 The Lagoon hide was the first step in diversifying viewing and photographic opportunities on Zimanga. The ambitious project took more than a year to complete, and was constructed on a modified natural peninsula that juts into the large Hlambanyathi dam. This hide seats 4 photographers, with photographic opportunities morning or afternoon, whether you prefer shooting with the sun, or into it. Like the first hides, each seat is equipped with a top-quality tripod but is also set on wheeled dollies, so switching direction you photograph into is quick and easy as the heavy-duty dollies silently roll across the smooth floors.
The mostly shallow waters of the Lagoon draw in a variety of waterbirds, from tiny plovers and sandpipers, to large birds like herons, storks and fish eagles. In the summer months crocodiles are regular visitors, with large specimens basking on the shoreline and smaller growing crocs actively catching fish at night.
The hide itself is an engineering marvel, as 24 tonnes of water is displaced to keep the hide at the level it is without floating. The entire hide is built out of stainless steel to keep rust at bay and ensure a long lifespan for the Lagoon. All electricity needs are met with a nearby solar panel installation and battery bank, allowing the use of a fan in the hide, and power the water pump which circulates 9000 litres of water per hour through the lagoon, keeping the water cool and fresh.
The hide is placed off-centre in the Lagoon, meaning there is a long and shorter distance available for photography, allowing close-up as well as action opportunities.
The hide is accessed via a screened walkway, whereafter photographers enter a 30m long pipe with 1.5m (5ft) diameter, illuminated inside by a series of motion-sensing lights, but please be aware of this if you dislike confined spaces or suffer from claustrophobia.
Different seasons provide different levels of action and opportunities. The birdlife and photo opportunities are generally good year-round, but summer months (Nov-March) is usually the best for the larger variety of bird species present during this period. Summer is also the best time to photograph crocodiles at the lagoon.
Show More
Show Less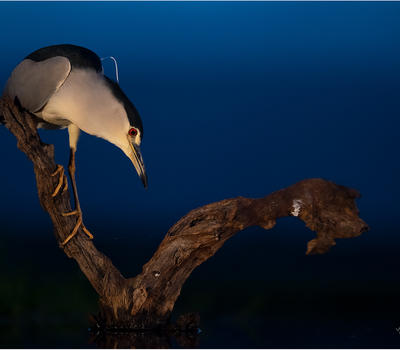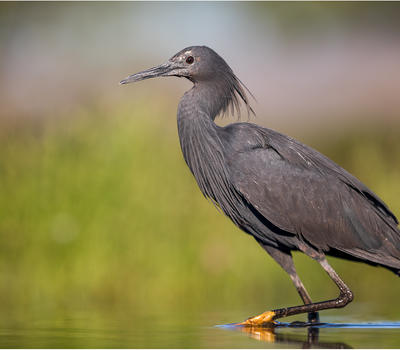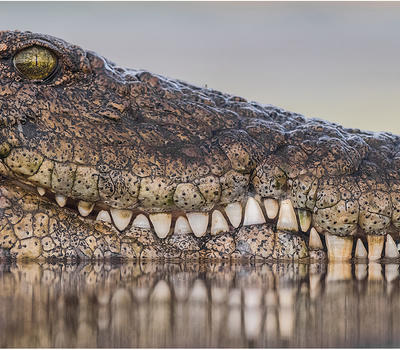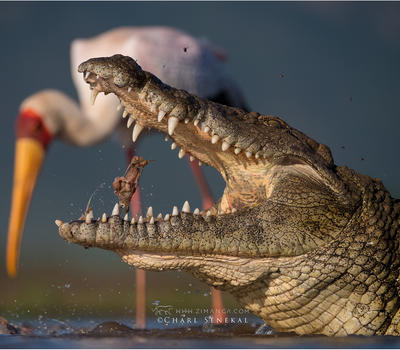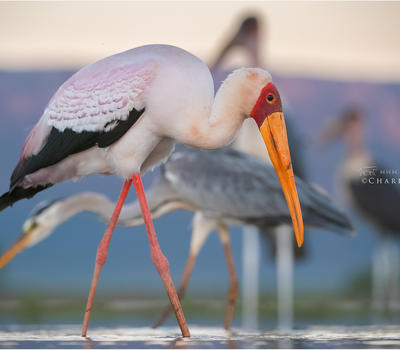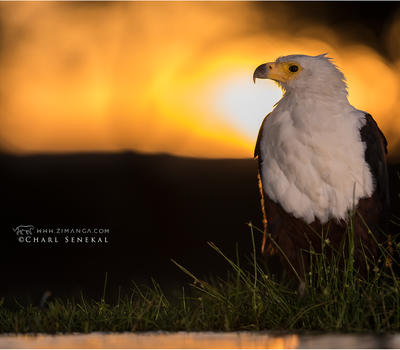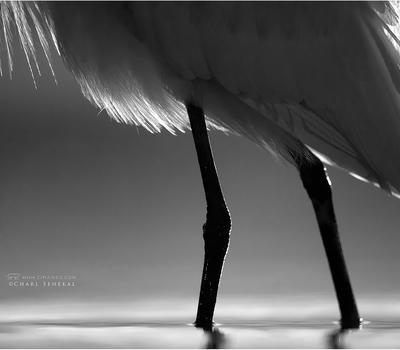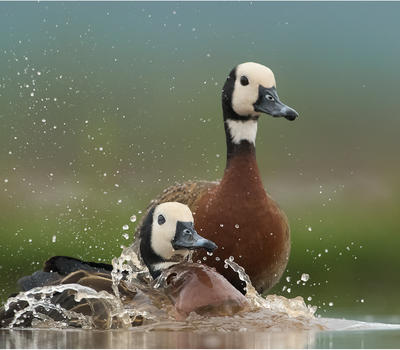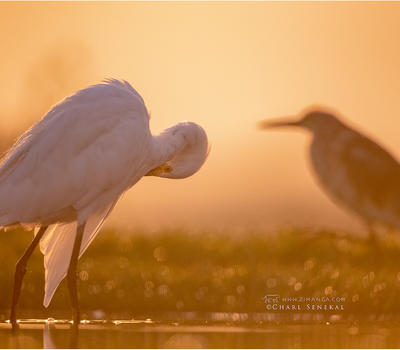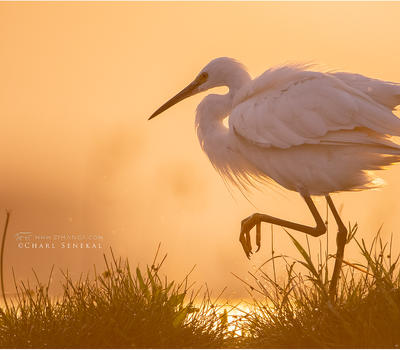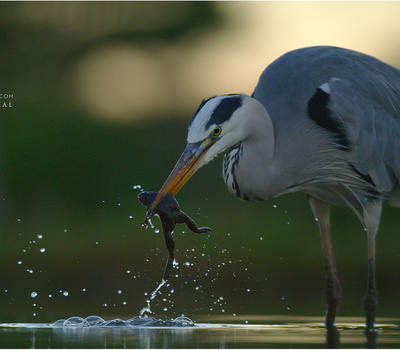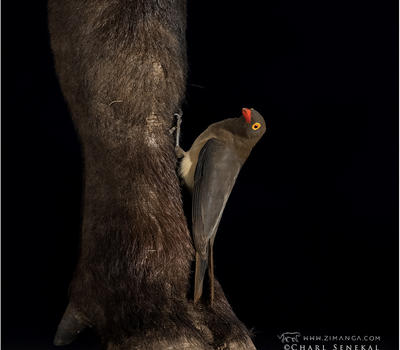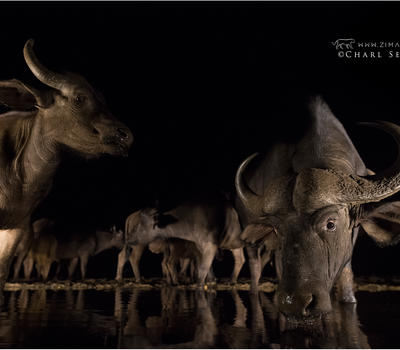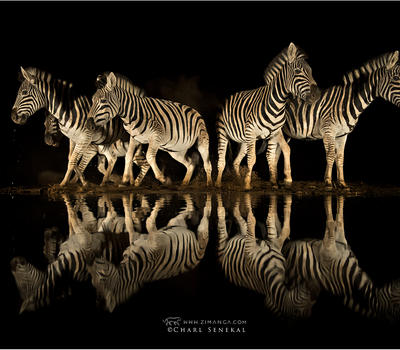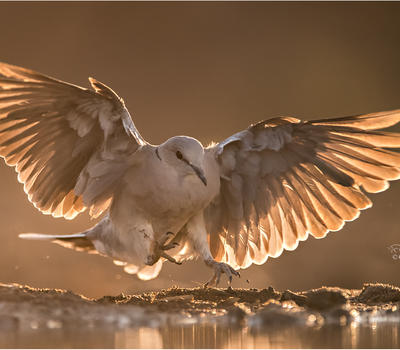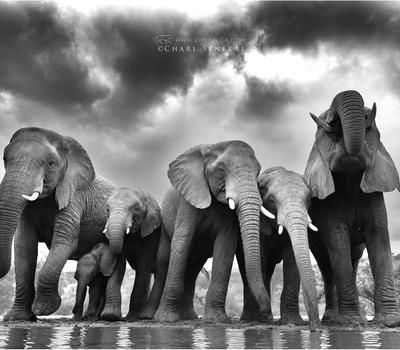 Umgodi is an entirely unique hide concept pioneered on Zimanga, in which up to 4 photographers can be accommodated and sleep over in the air-conditioned hide, built into a waterhole with the large window opening up a few centimeters above water level. Animals that visit the waterhole drink only a few meters from your bed. The drinking edge is 4m from the photographers' chairs, and to date a large variety of mammal and bird species have visited the water-source.
Guests enter the hide in the afternoon and photograph through the backlit afternoon session, and after sunset make use of the LED floodlights installed at water level to beautifully illuminate subjects that approach the water's edge. The hide's main lights are installed on either side, and the high CRI rating of the lights ensures true-to-life colour and illumination of your subject. The following morning the sun rises behind the hide, bathing the drinking edge in golden light, adding a third dimension of lighting to an Umgodi hide session, and offering guests a variety of images to take home, all incorporating Zimanga's trademark low angles, carefully selected backgrounds and quality natural lighting.
Show More
Show Less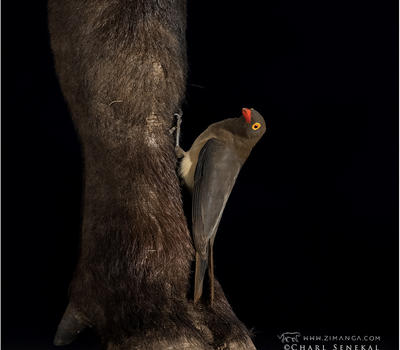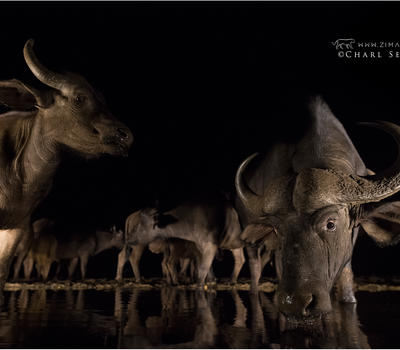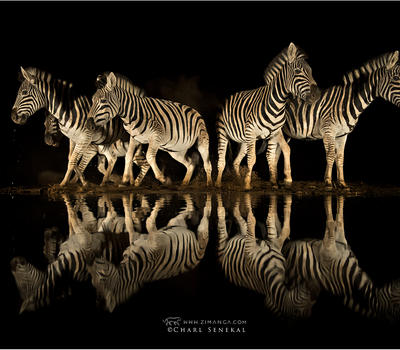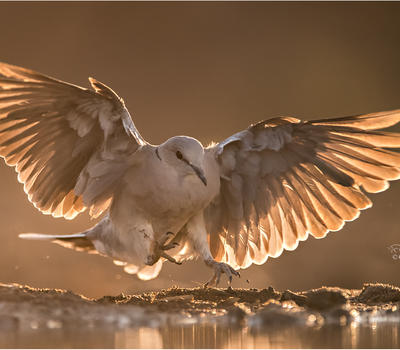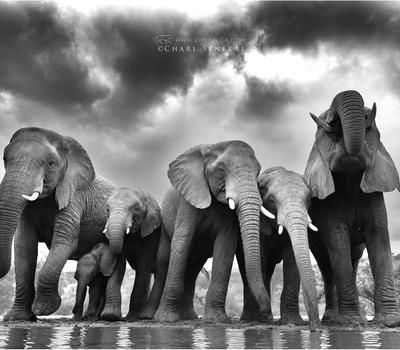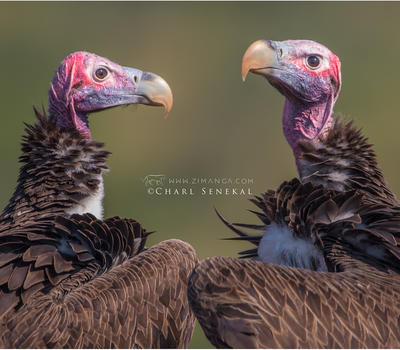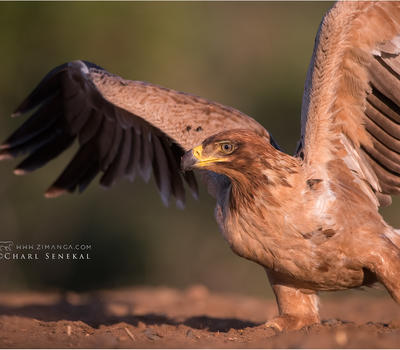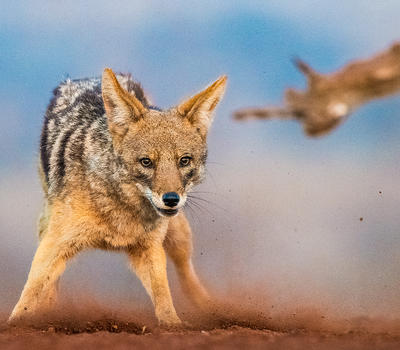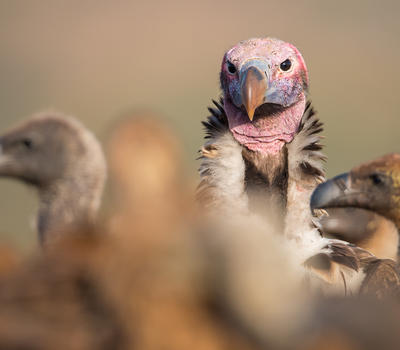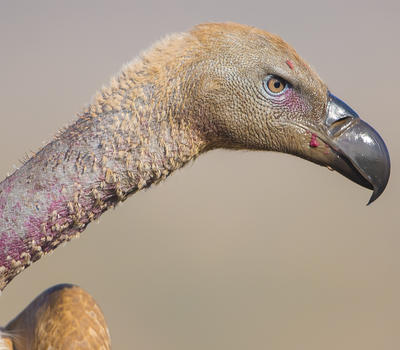 Another diversifying addition to Zimanga's ever-expanding hide network is the hide placed on Scavenger's Hill. The hide is elevated above the Doornhoek valley, and the sweeping view from the top serves as a backdrop to this vulture restaurant. To date, 5 species of vultures, together with other scavengers like marabou storks, woolly necked storks, tawny eagles, bateleurs plus several other species like kites, buzzards, jackal and hyena have been seen here. The hide seats 4 guests, and each station is supplied with a Manfrotto Tripod and Benro head.
Scavenger species are present year-round, but summer months offer the highest species variety when migrating birds such as kites, buzzards and falcons can join the fray, together with jackal denning nearby. Vultures breed in the area during the winter months, also resulting in high concentrations of these endangered birds.
Show More
Show Less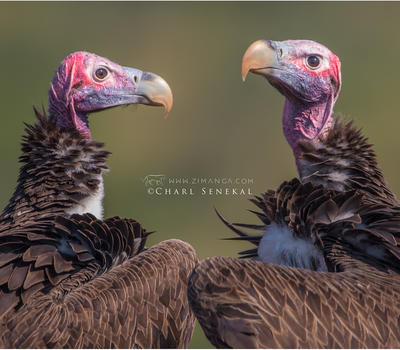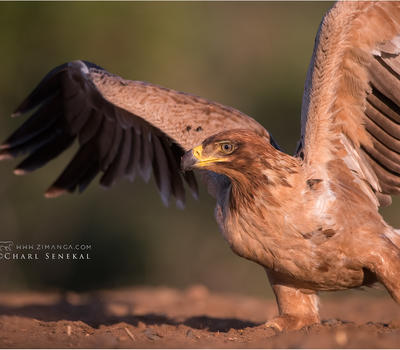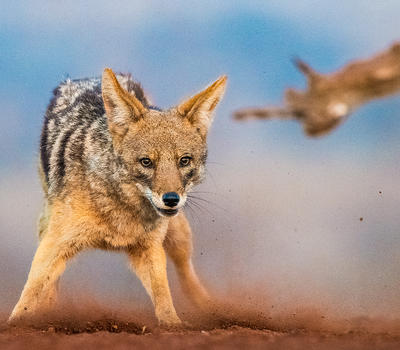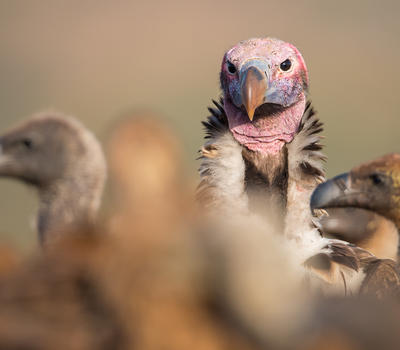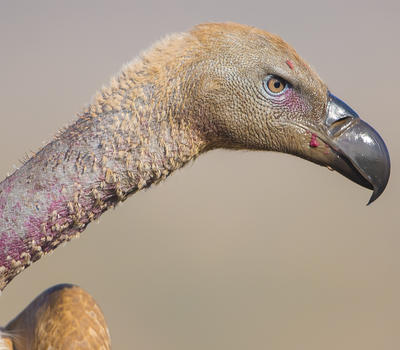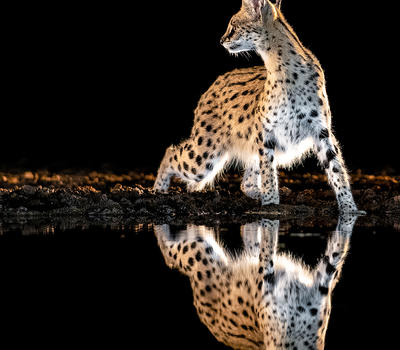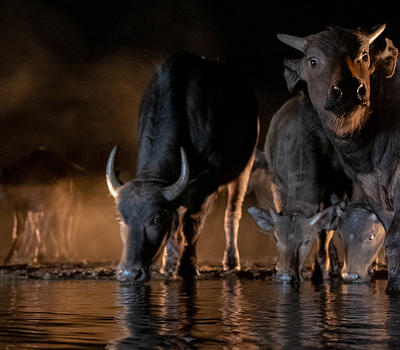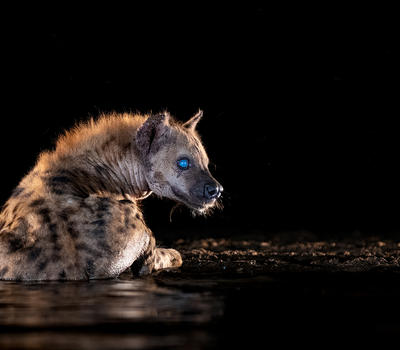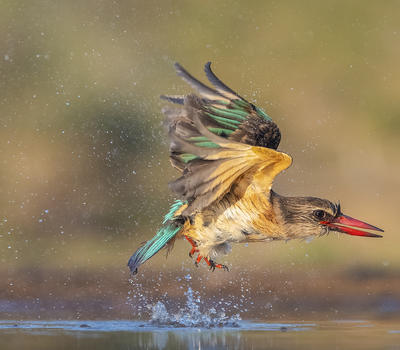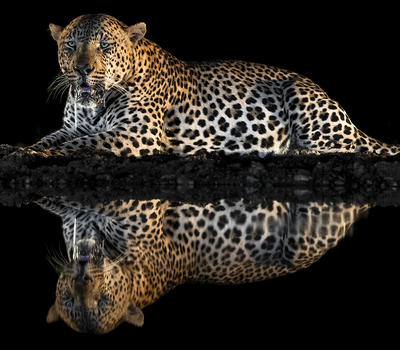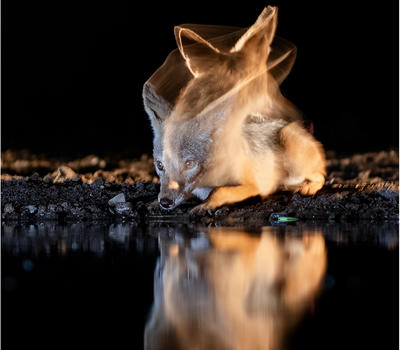 A door seemingly freestanding in the middle of nowhere reveals a declining passageway leading underground and into the new Tamboti Overnight hide. Situated in close proximity to Main Lodge, this perfect spot for a hide was discovered on the confluence of two streams, with a natural clearing in a grove of Tamboti trees providing the exact space required to nestle an overnight hide within.
This hide is more spacious than Umgodi, but still only houses a maximum of 4 photographers per session. A redesigned layout makes much more efficient use of available space, allowing more freedom of movement for photographers sitting in wait at the one-way window. Bunk beds are equipped with headboards for storage space, whilst the significantly larger combination kitchen/dining area houses beautiful wooden furniture including a dinner table, alongside the usual amenities including a fridge/freezer, microwave oven and kettle for those steaming mugs of coffee whilst waiting for subjects to approach. As in Umgodi, this hide is also equipped with Wi-Fi and VoIP telephone for emergency calls. The air-conditioning is essential to control comfort levels, but more importantly humidity, within the hide. Toilet facilities are available in the hide.
The hide is East facing, meaning a session starts with the golden afternoon hours, followed by floodlight illuminated night photography with the early morning sun rising directly in front of you.
Show More
Show Less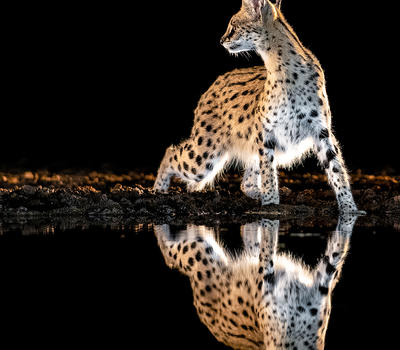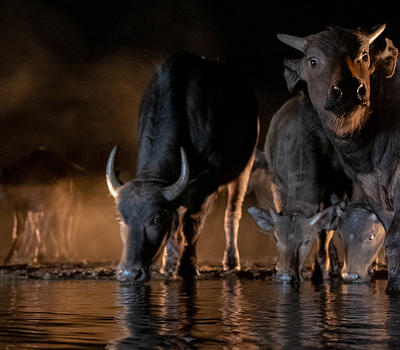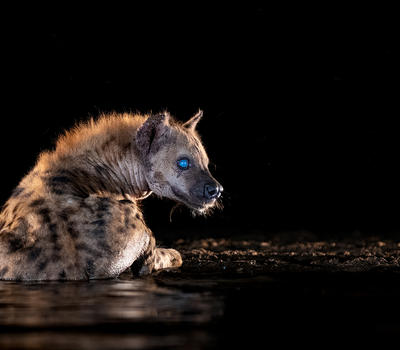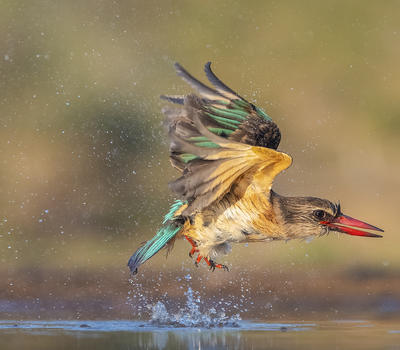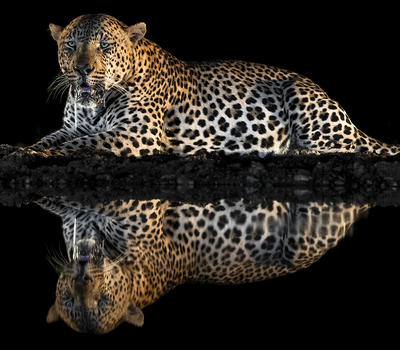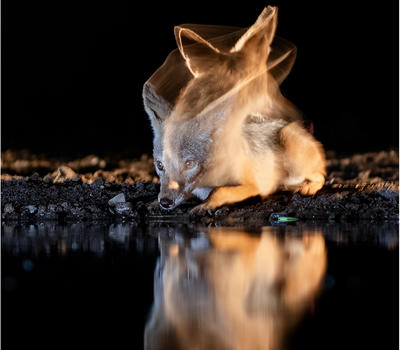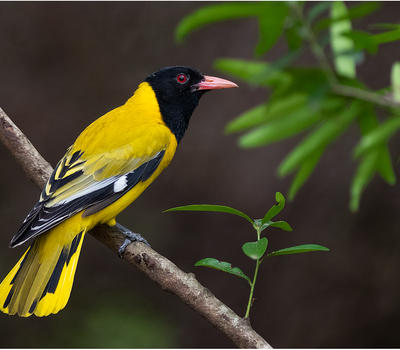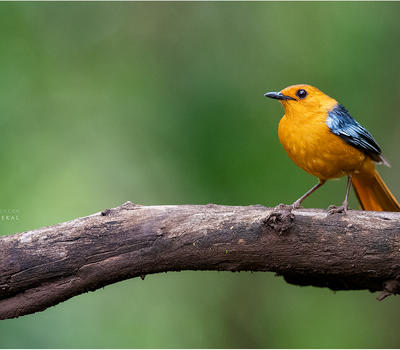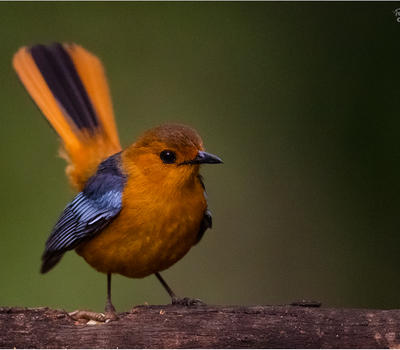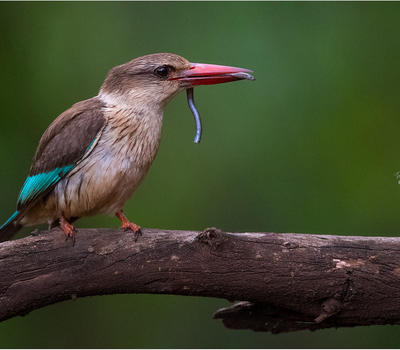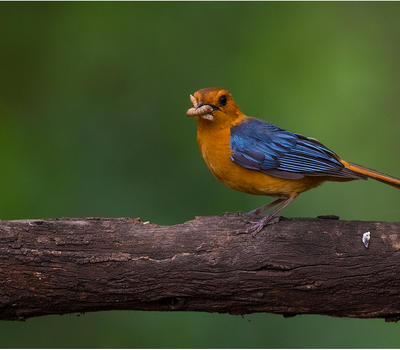 The fever tree forests surrounding the Hlambanyathi dam is home to a large variety of forest dwelling bird species, far more often heard than seen. Our latest hide was placed within the thick habitat on the forest floor, with an ambiance unlike any other hide as hundreds of bird calls echo through the forest whilst hide occupants sit in wait for birds to arrive in front of the hide. A variety of insect eating bird species visit the hide, and are attracted by grubs obtained from Zimanga Main Lodge's recycling project. These grubs are used to quickly dispose of organic waste at the lodge, composting the waste five times faster than usual methods, and in return offer us highly nutritious grubs as well as rich compost to feed our vegetable gardens.
The action at the forest hide is not as hectic as as some other hides, but for good reason. Most forest species are shy and quickly disappear from view at the slightest hint of disturbance, hence good photographs of the species are hard to come by. Since first tests were conducted the forest hide already provided us with some of our best images yet of birds that can be really difficult to photograph due to their shy nature and the thick habitat they prefer.
Show More
Show Less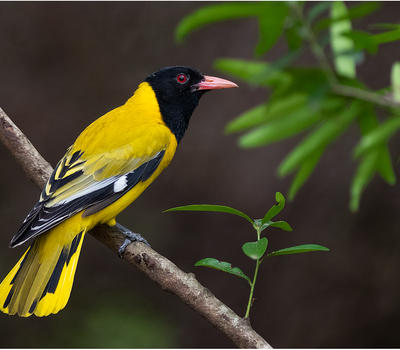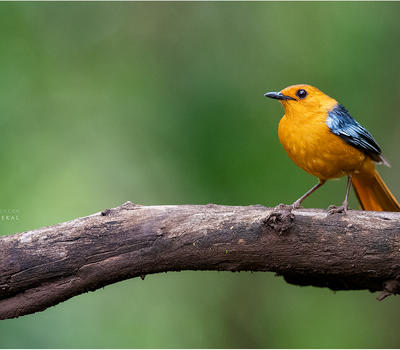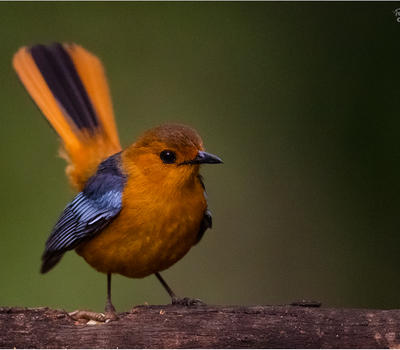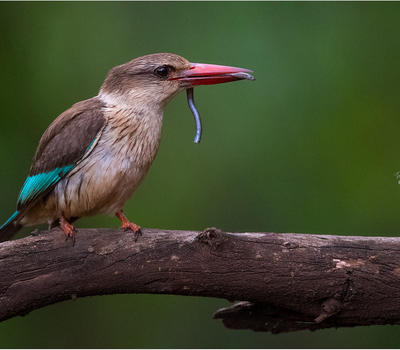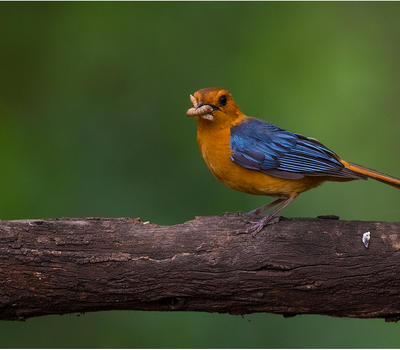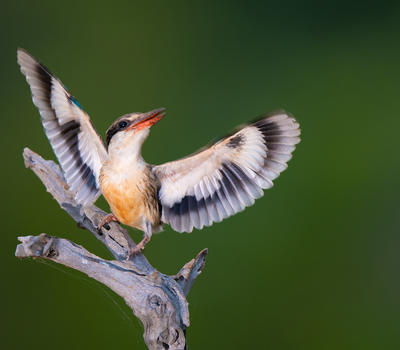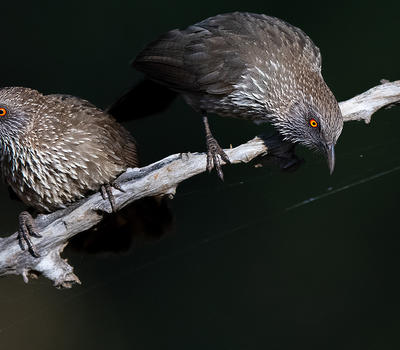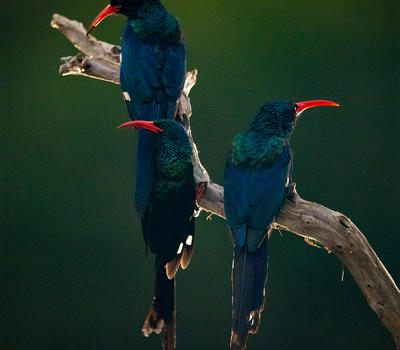 In a radical departure from our low-level hides we took things up a notch and constructed an 8-meter tower hide within the fever tree forests of Zimanga. This hide was built specifically for the arboreal residents of the forest, and for hard-core birders amongst us, a patient session spent in the hide can result in spectacular bird photos. The hide is ideally built for 2 occupants, with a double-insulated walls and roof and a solar installation with fan. Nesting boxes consisting of natural tree stumps in front and manmade units on the hide were installed to provide safe nest sites to the species that nest in cavities.
Show More
Show Less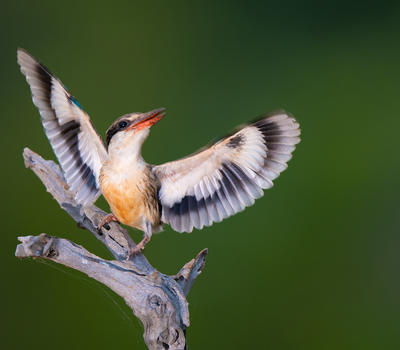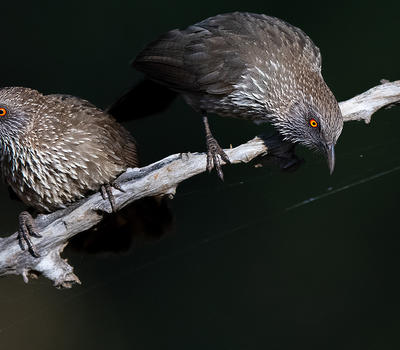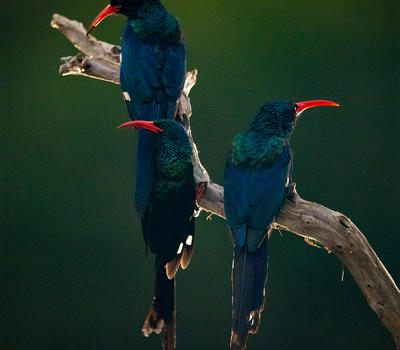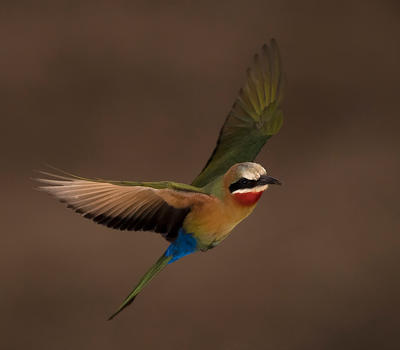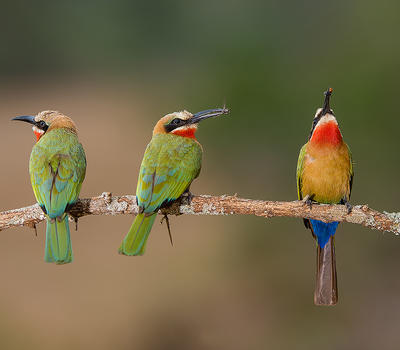 Zimanga's mobile bee-eater hide can seat 2-3 occupants and it can be interchanged for any other activity. Unlike our other hides and due to its mobile nature, seating is provided in camping chairs.
We provide the same high-quality Manfrotto tripods and Benro gimbal heads for guest use as in all our other hides. The white-fronted bee-eaters add exciting photographic opportunities as they prefer to flock, resulting in much activity and interaction between individual birds.
Show More
Show Less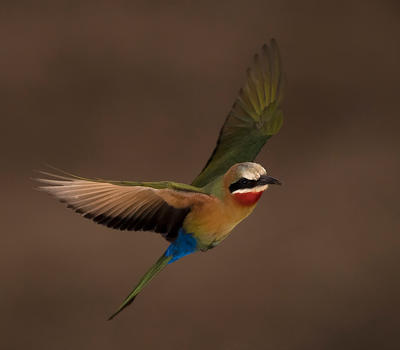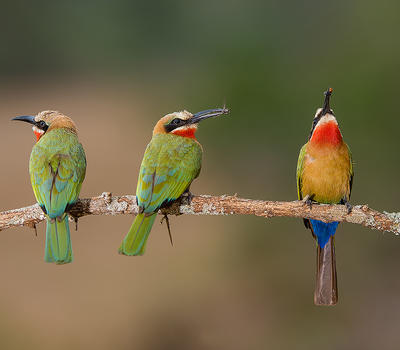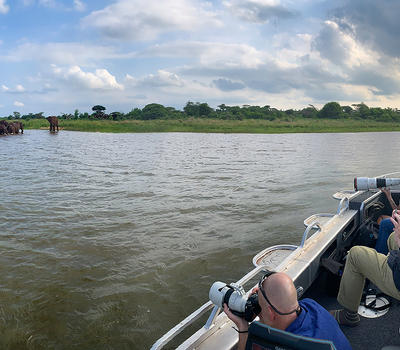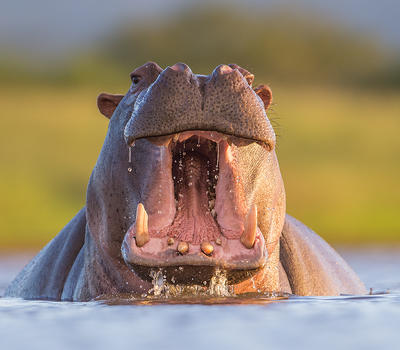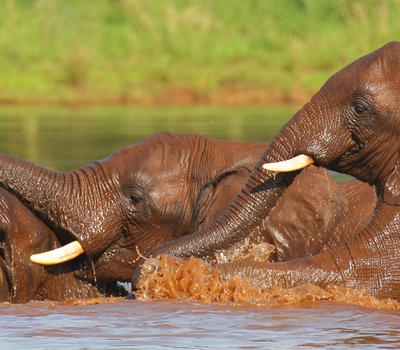 A recent addition to activities is the custom-built Zimanga Photo Boat. This craft is always available for guests to use and is based at its permanent mooring on the large Hlambanyathi dam. No bookings are required for the boat, so please inform your ranger during your visit if you would like to use the boat and our rangers will keep their eyes peeled for activity around the main lake
Show More
Show Less