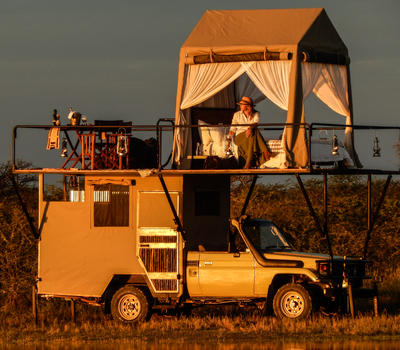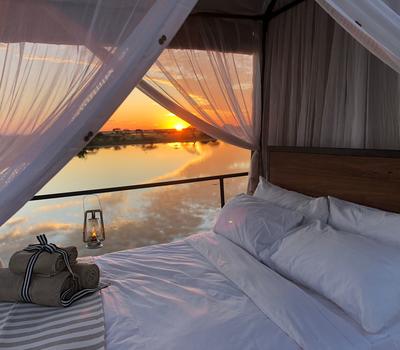 The Dream Cruiser - A Romantic Adventure Sleep-Out
The Dream Cruiser is Onguma's newest and most unique under the stars sleep-out experience.
Arriving in time to enjoy sundowners and take a tour of your overnight accommodation, this sleep out in the wilderness of the reserve is on our custom built Land Cruiser, featuring a full bathroom on the lower deck and a bedroom with lounge area on the upper deck.
A night on the Dream Cruiser calls for al fresco picnic-style dining is delivered by our chef for you to enjoy as the evening turns to night and the stars dance in all their glory.
A ranger is on call via a two-way radio, so make the most of this time and relax in the safety and complete comfort of this unique space.
After a good night's rest, you can enjoy morning tea/coffee with homemade rusks before being collected for breakfast at the lodge.
Show More
Show Less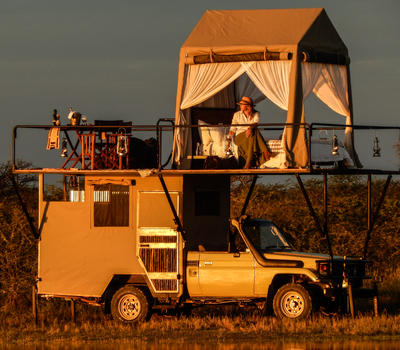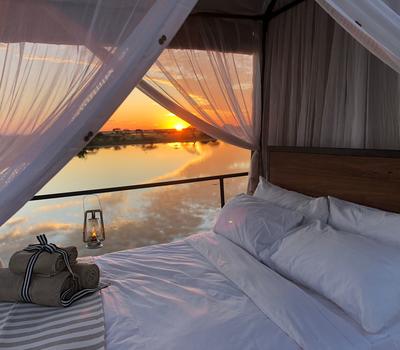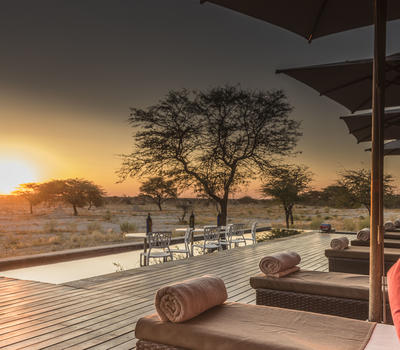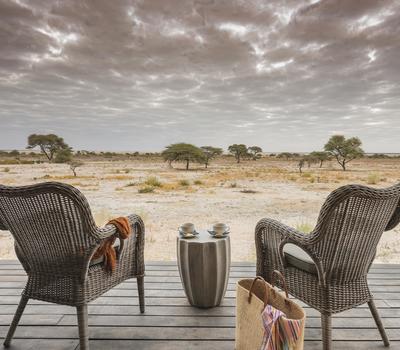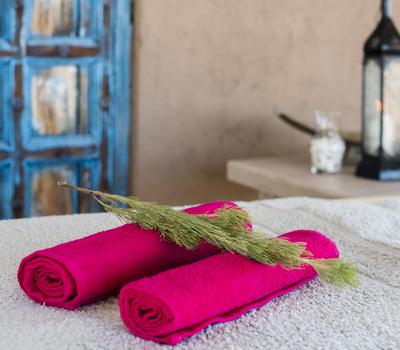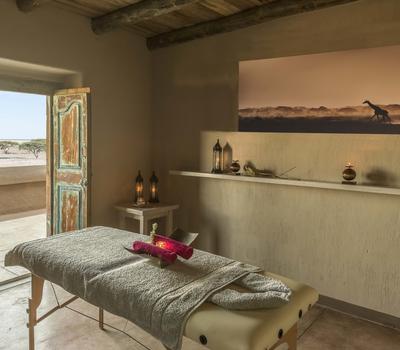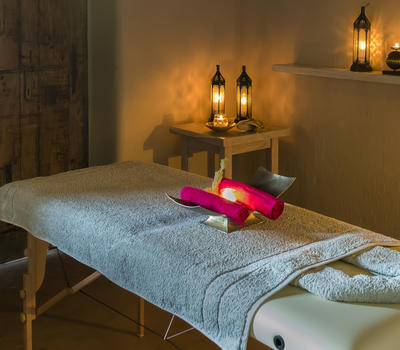 ​Johan, our resident therapist, is a professional massage therapist with over 15 years experience, having lived and worked at renowned Wellness Centres in Asia and Africa. His passion for and dedication to massage therapy originated in the East, where he was trained and educated from the best teachers in their respective fields. Having the opportunity to spend considerable time with monks in Thailand, has also led him to incorporate focused awareness into his massage therapies.
We offer:
- Therapeutic Full Body Massage - 60 min – N$ 850 / 90 min – NS 1000
- Lymphatic Drainage Massage - 60 min – N$ 850
- Back Neck & Shoulder Massage - 45 min – N$ 600 / 60 min – N$ 850
- Head & Face Massage - 45 min – N$ 550
- Thai Foot Massage - 45 min – N$ 550
- Unique Combination of Therapeutic Massage & Thai Yoga Massage - 90 min – N$ 1150
Show More
Show Less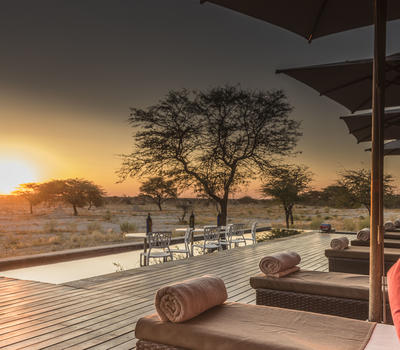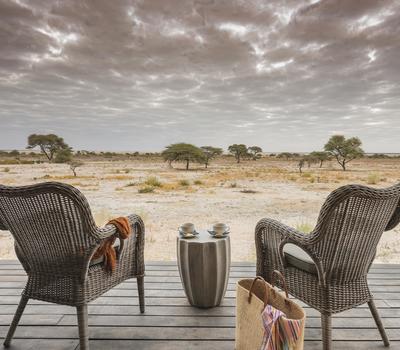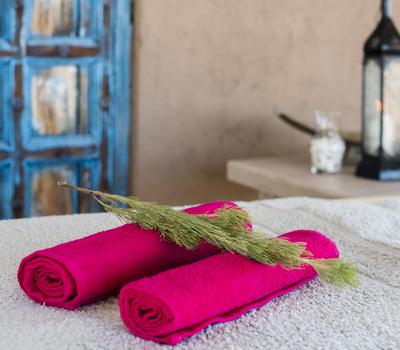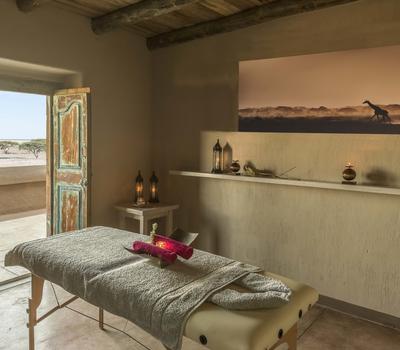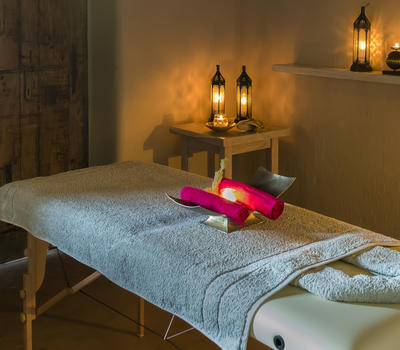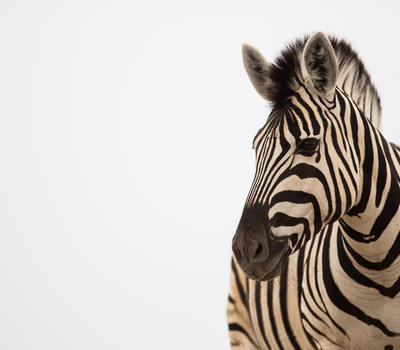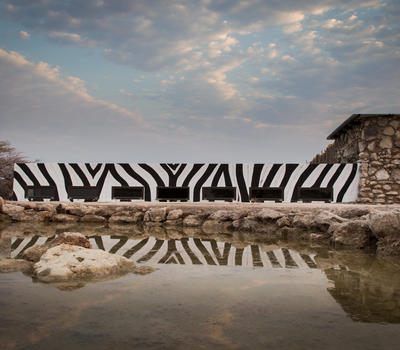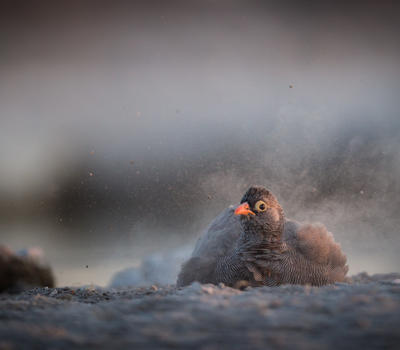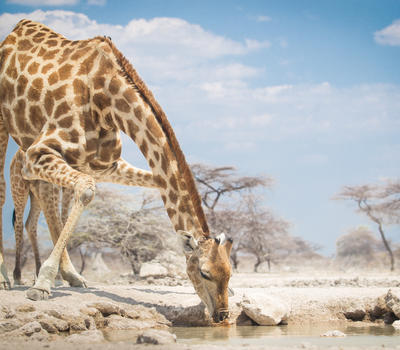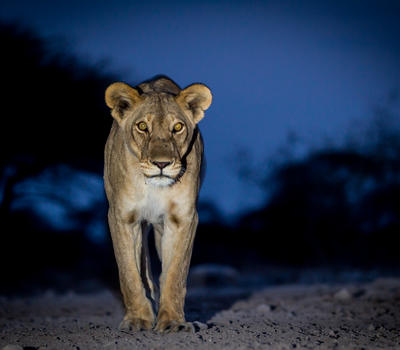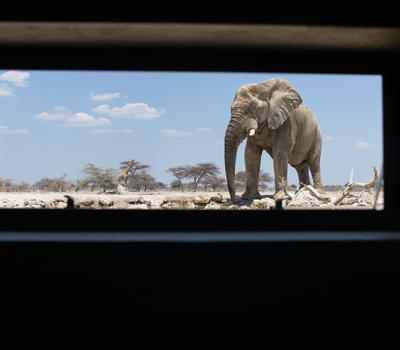 Onguma's fabulous new water-level hide affords guests a great opportunity to calmly sit and enjoy nature unobserved. Amateur and professional photographers alike love the angles and light from this equipped hide.
There is a small ablution facility nearby, benches from which to view the surroundings and lots of windows and vantage points for creative camera angles.
Show More
Show Less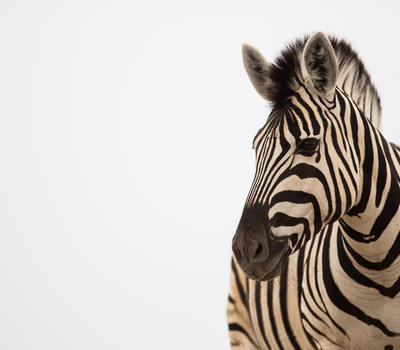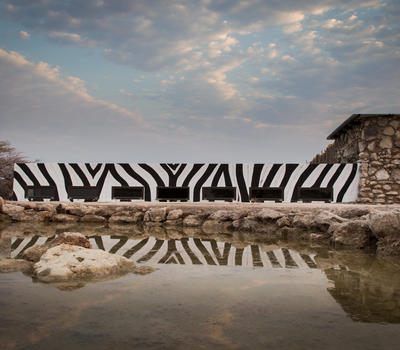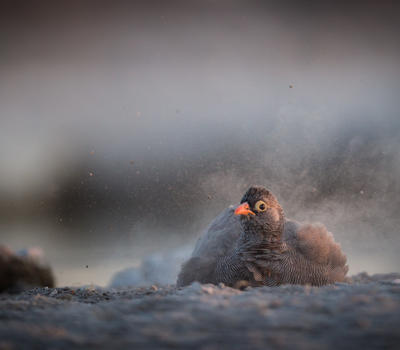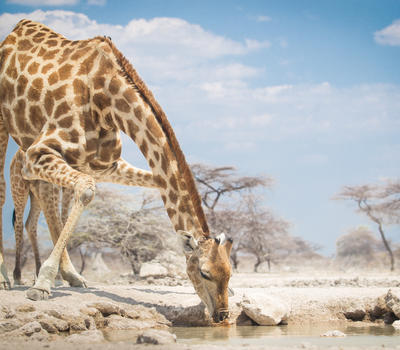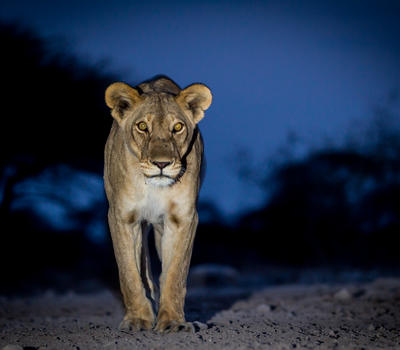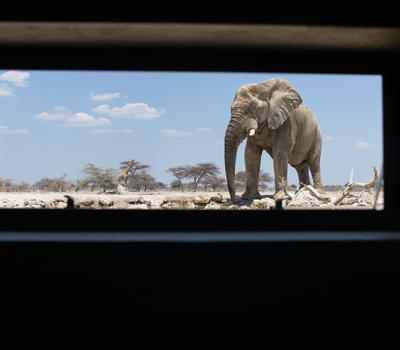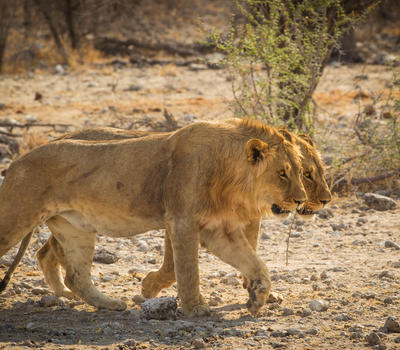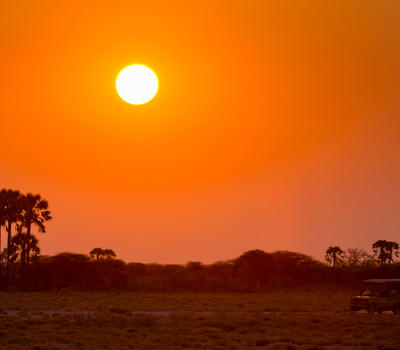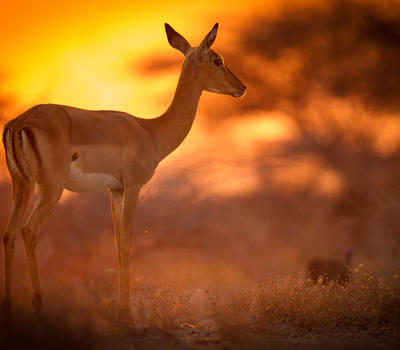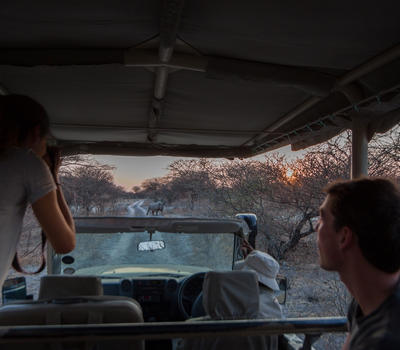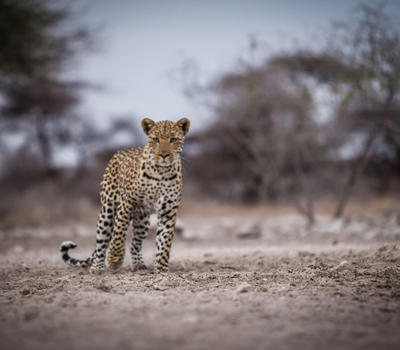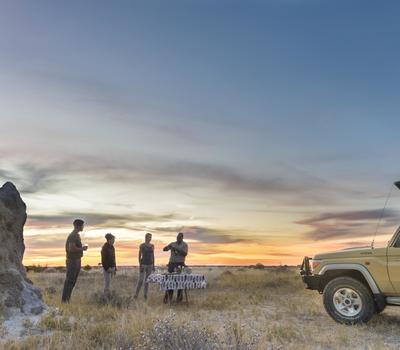 Onguma Nature Reserve consists of 34 000 hectares of Namibian wilderness & is home to numerous plains game, more than 300 bird species ​and even 4 of the Big 5. ​The Reserve boasts over thirty different animal species. Plains game roam freely on the Reserve and predators although not always easy to spot, are nevertheless common residents of the area. Lions and Cheetahs are frequently seen and often heard. There is a healthy black rhino and leopard population and hyenas are also often seen and heard.
Show More
Show Less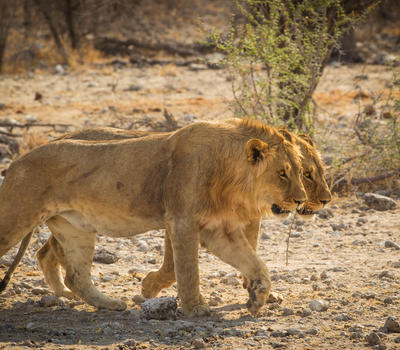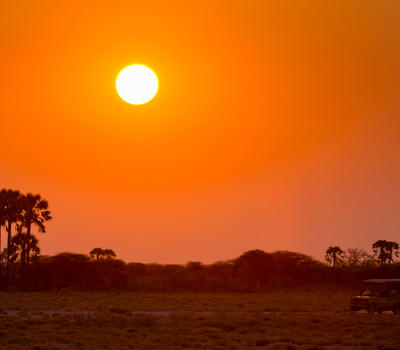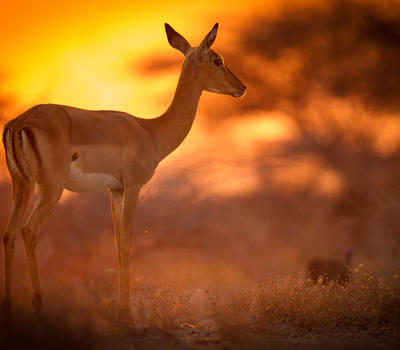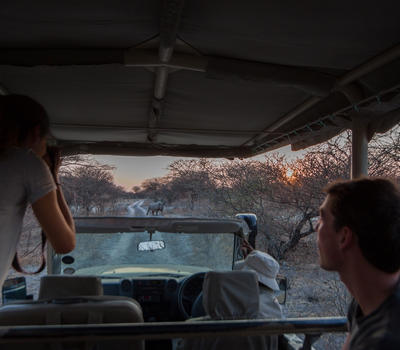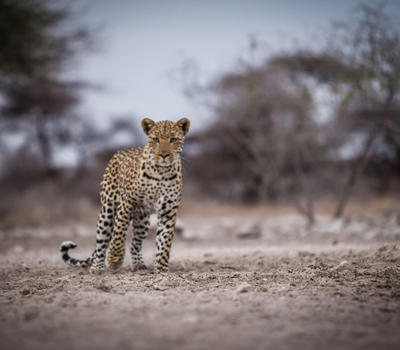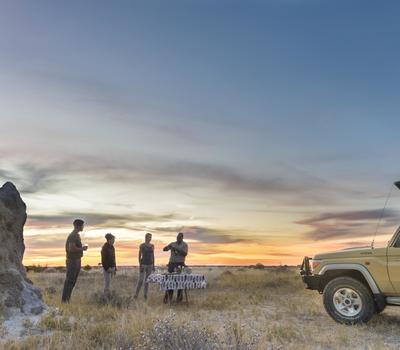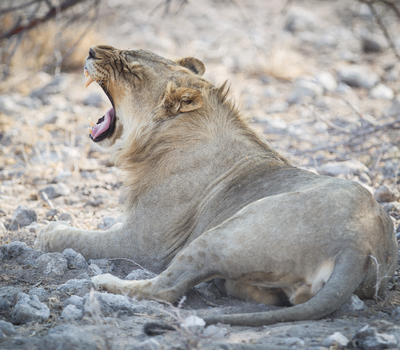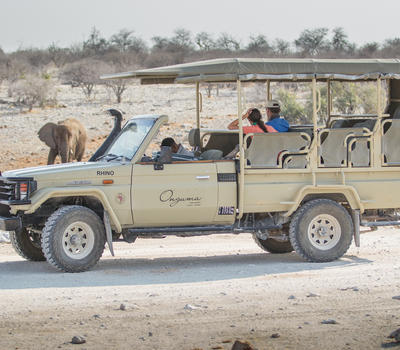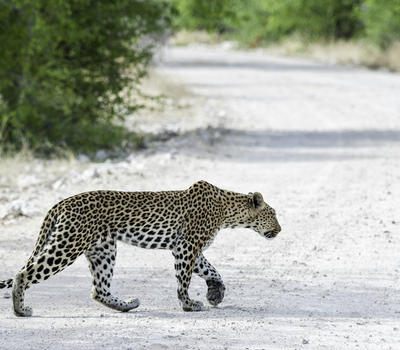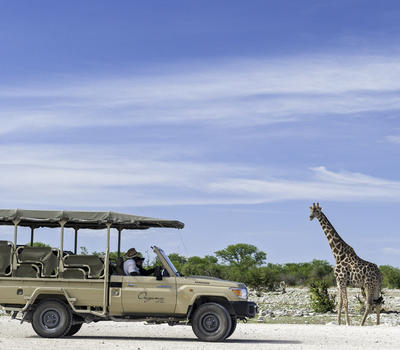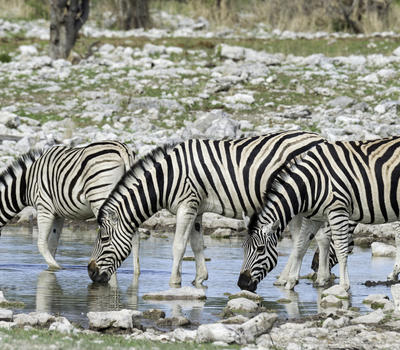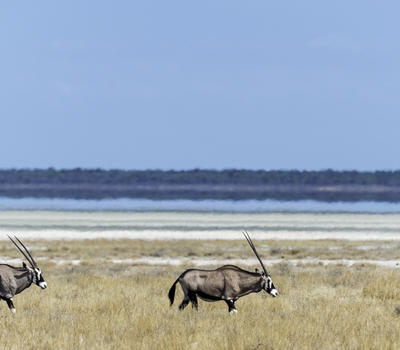 Etosha is a 22 750km² wildlife sanctuary in Namibia – one of Africa's most stable and accessible countries. Etosha, meaning 'place of dry water', and refers to a flat calcrete depression (or pan) of about 5 000km². The 'Pan' (overlooked by the Onguma Reserve) provides a great, parched, silver-white backdrop of shimmering mirages to an area of semi-arid savannah grassland and thorn scrub. The pan itself contains water only after very good rains and sometimes for only a few days each year, but is enough to stimulate the growth of a blue-green algae which lures thousands of flamingos.
Show More
Show Less