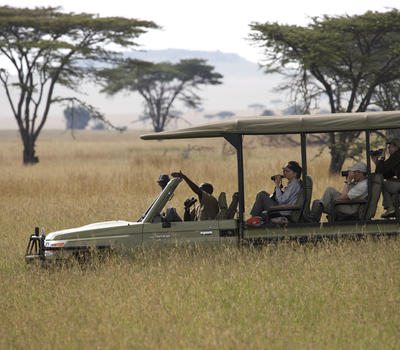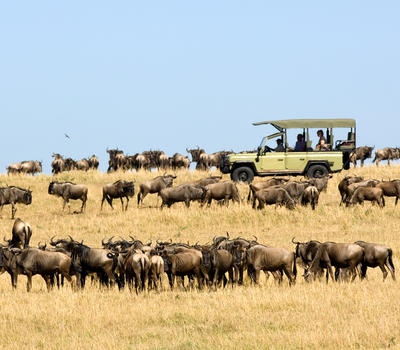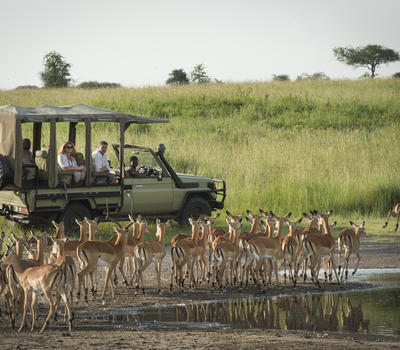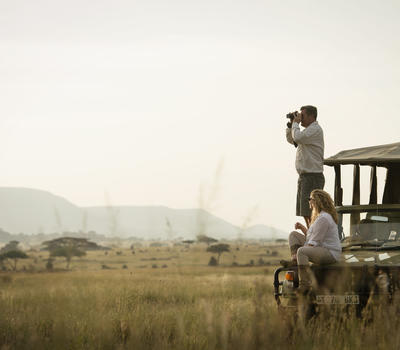 Wildlife viewing and bird watching game drives within the central Serengeti are offered twice per day. Experienced guides encourage guests to see and experience the Serengeti through their eyes, sharing a world of small and large wonders that only they truly know and understand.
Mehr anzeigen
Weniger anzeigen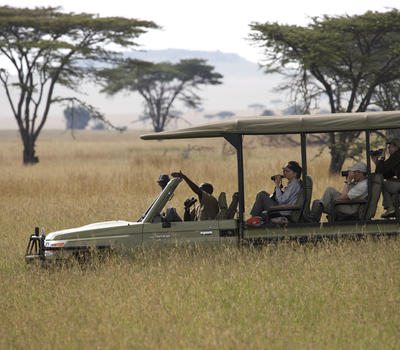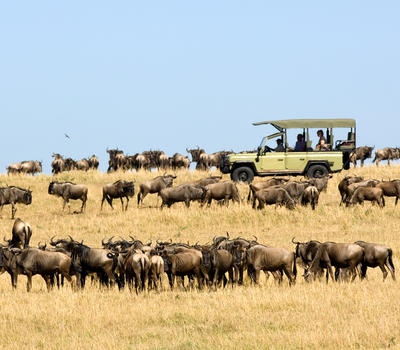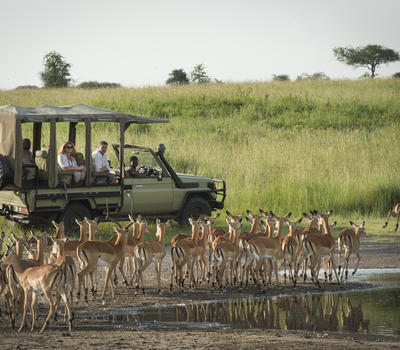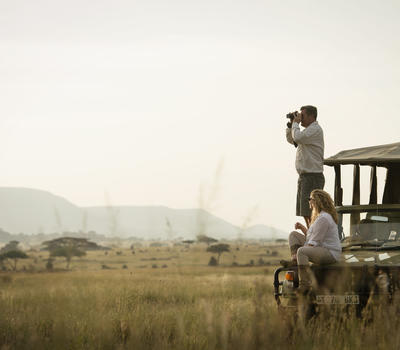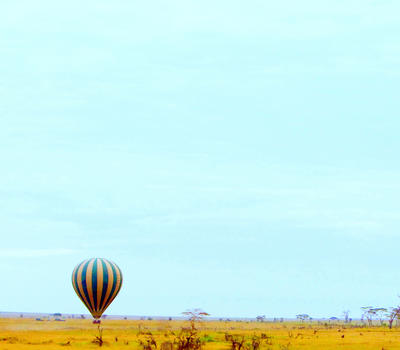 Balloon safaris are a romantic and iconic way of experiencing the wilderness of East Africa, as you fly silently over the plains teeming with herds of wildlife in the early morning. Typically, a balloon safari begins around 6 am and lasts for around 1-2 hours. Balloon safaris (additional cost) in the Serengeti take off from designated sites in the nearby Seronera area. The safari is followed by a champagne breakfast in the bush, a fitting end to a memorable flight over the wild.
Mehr anzeigen
Weniger anzeigen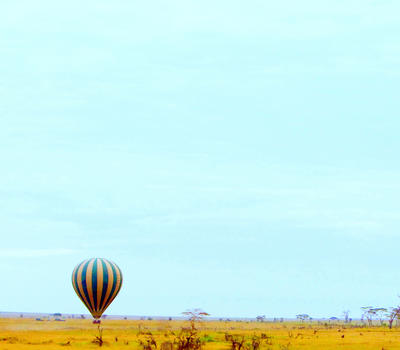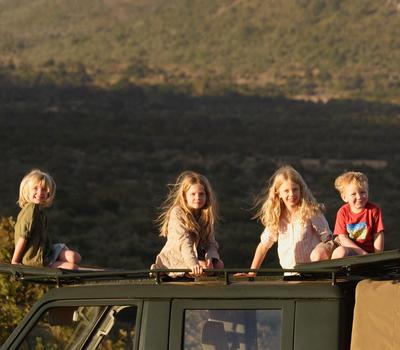 Dunia welcomes children from 5 years of age and older. We guarantee a private safari vehicle to families of 4 or more during the low season, but during high season families with children under 12 are obliged to use a private game-viewing vehicle at extra cost. Our bush guides have a wealth of insightful experience and they will captivate you and your children with bush-wise facts, wildlife know-how, games, local customs, and incredible stories of life in the wilderness.
Mehr anzeigen
Weniger anzeigen