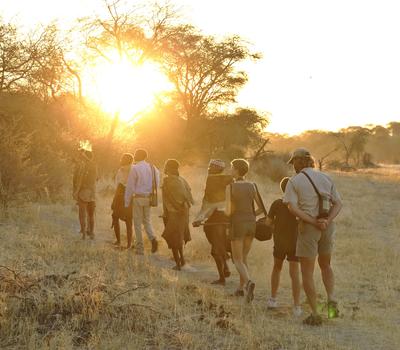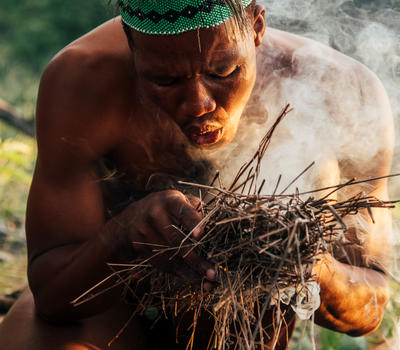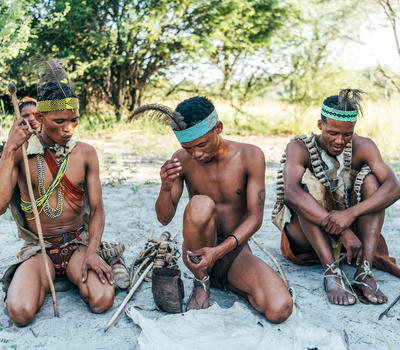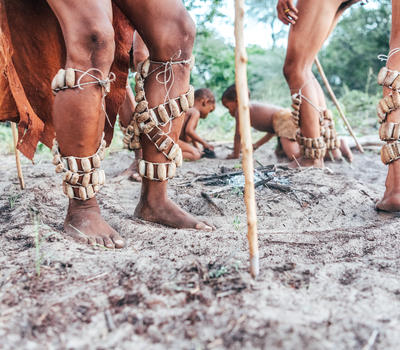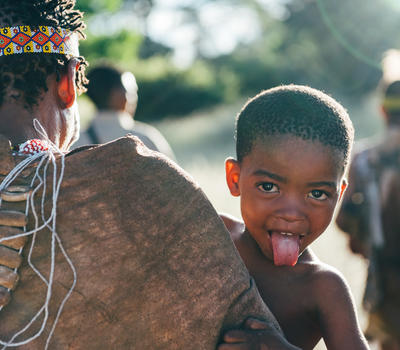 Bushman Walking Experience
Small families of Bushman from the Ju! Hoansi clan village of Xai Xai on the Botswana/Namibia border of the Kalahari Desert come to Meno a Kwena to share their knowledge of one of the last great nomadic tribes. This immensely interesting walking and cultural experience gives you an insight into their hunter/gatherer way of life as they have coexisted with wildlife for thousands of years. This gentle walk is very popular and appeals to all ages.
Mehr anzeigen
Weniger anzeigen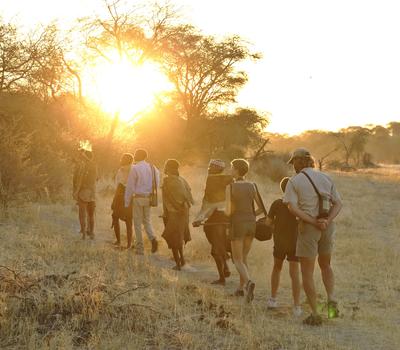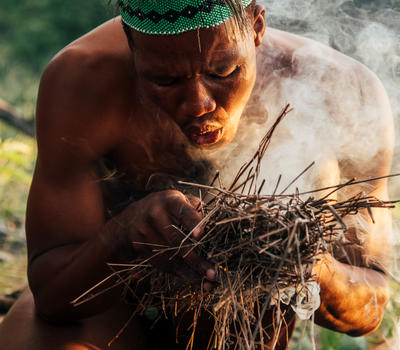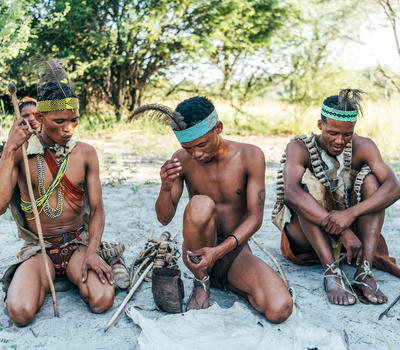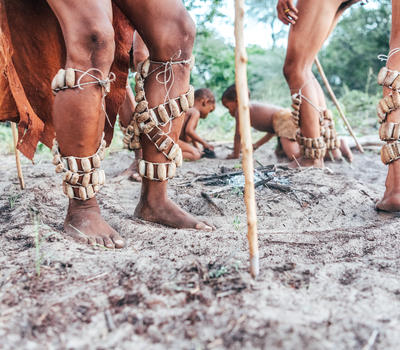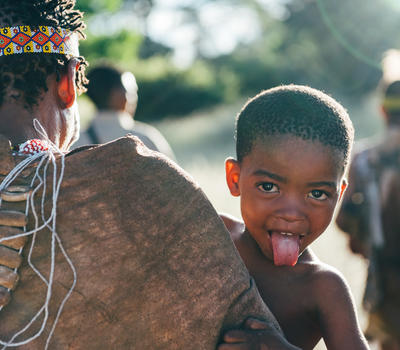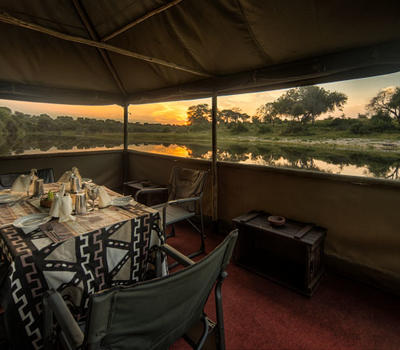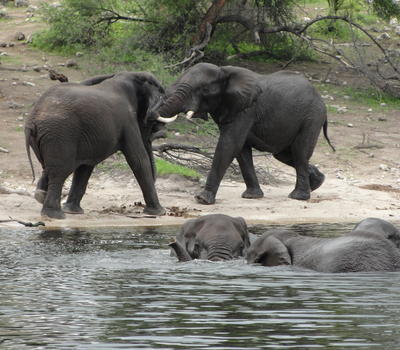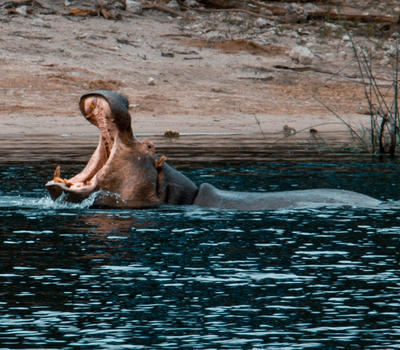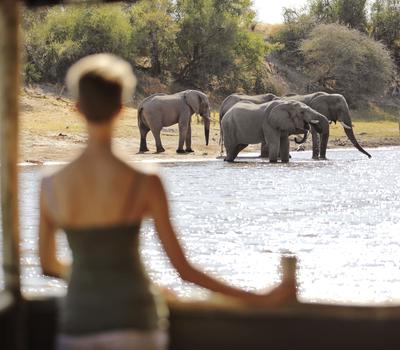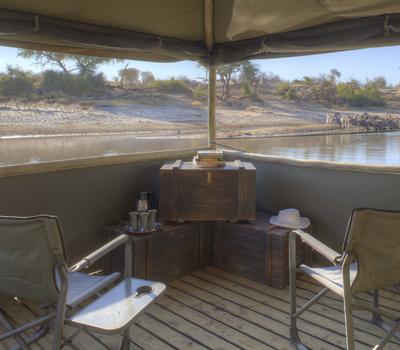 The floating hide is an additional activity that enhances the wildlife viewing opportunities right in front of camp. The hide offers you a new perspective to the wildlife activity in and around the river.
Mehr anzeigen
Weniger anzeigen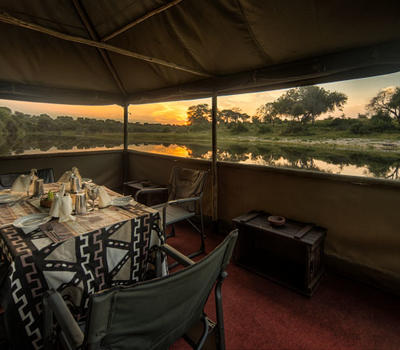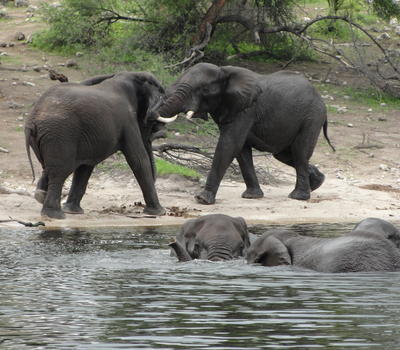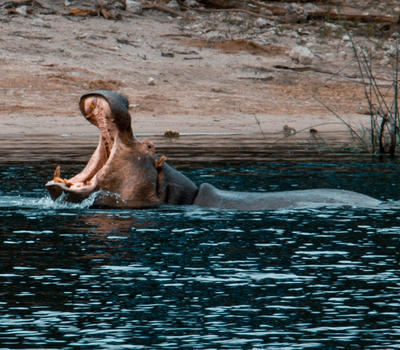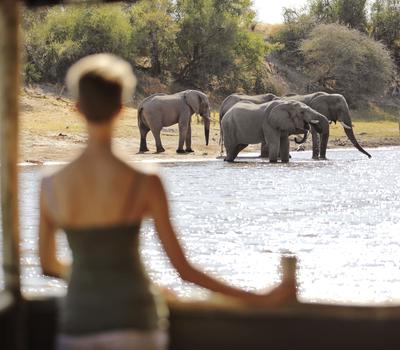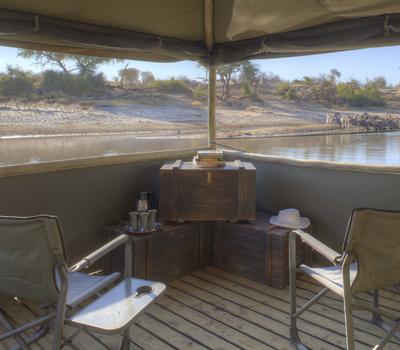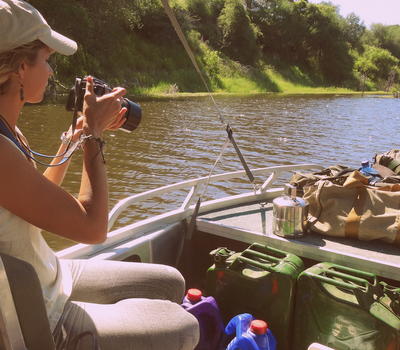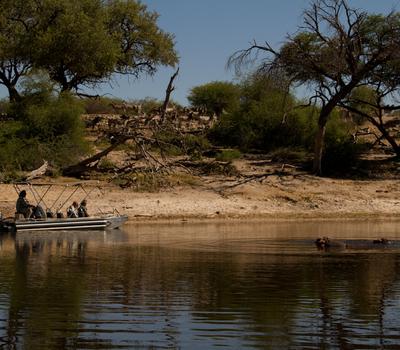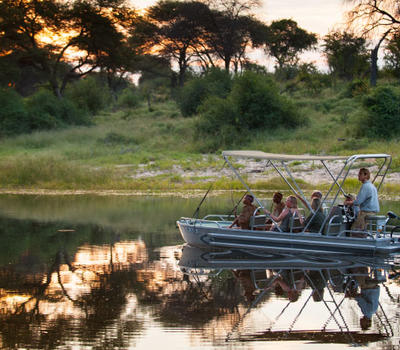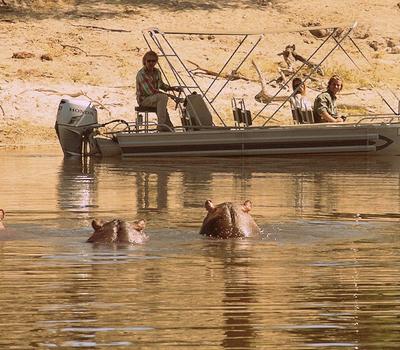 Depending on the height of the Boteti River, you can take a 2 hour cruise along the river spotting many interesting birds that are nesting in the banks as well as a closer view of any mega fauna that is at the waters edge. Game drives into the National Park include a short boat transfer across the Boteti River.
Mehr anzeigen
Weniger anzeigen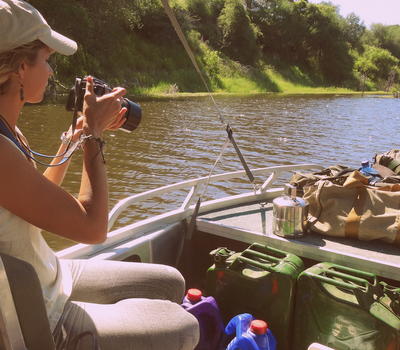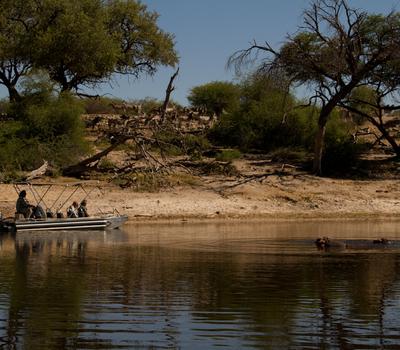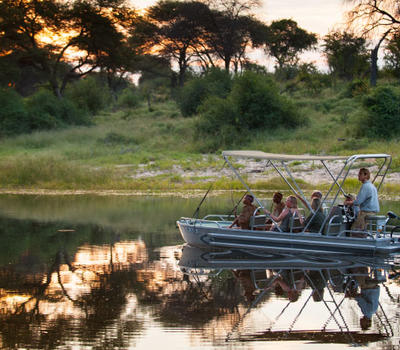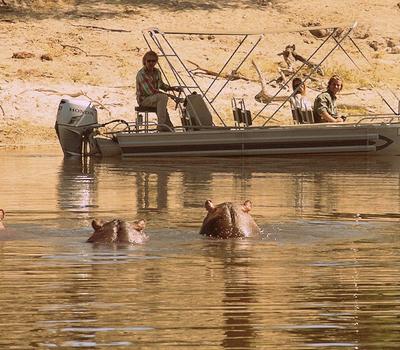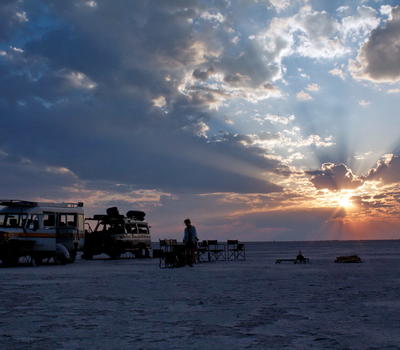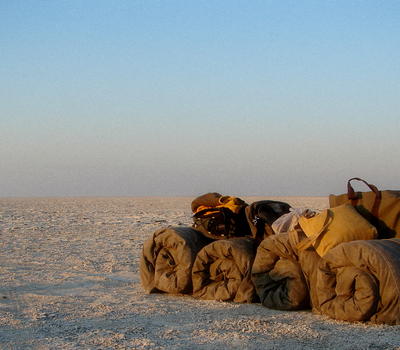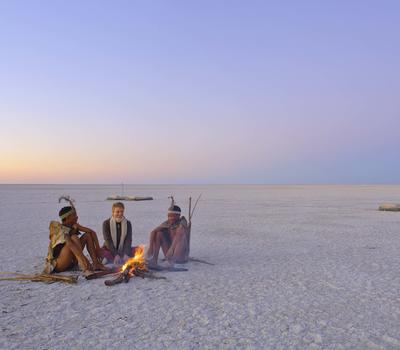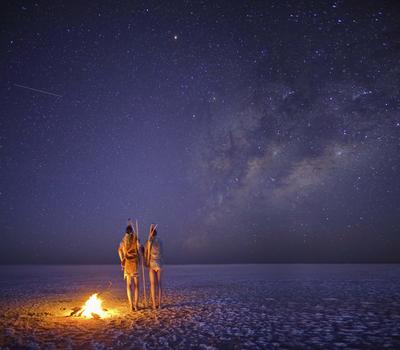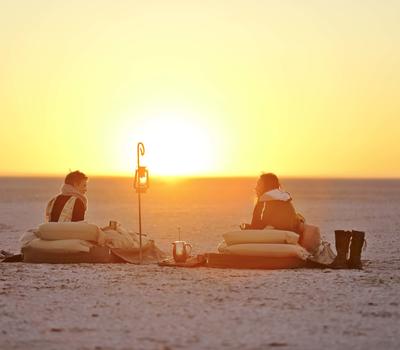 Pans Sleep-out (June - October & subject to weather conditions)
Our Pans sleep out requires a minimum 3 night stay and a minimum 2 guests. You will depart Meno a Kwena after breakfast following your first night's stay and drive to the edge of the salt pans for a picnic lunch (approximately 3-4 hours drive). Following an open-air siesta you continue to your campsite in time for sundowners. After a campfire dinner you will sleep under the vast skies with a myriad of spectacular stars to accompany you.
The following day you return to camp after a delicious breakfast at sunrise in time to join the Bushmen for a cultural walking experience and your final night with us. Please note that the sleep out must be booked in advance.
Mehr anzeigen
Weniger anzeigen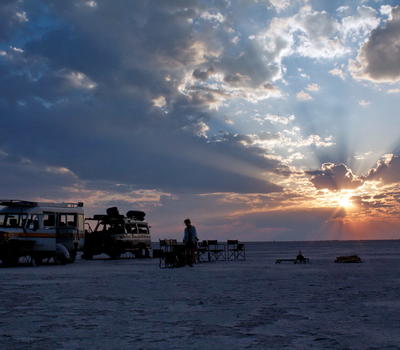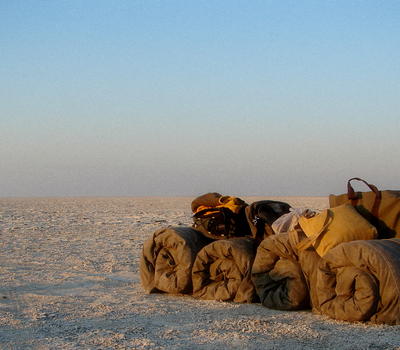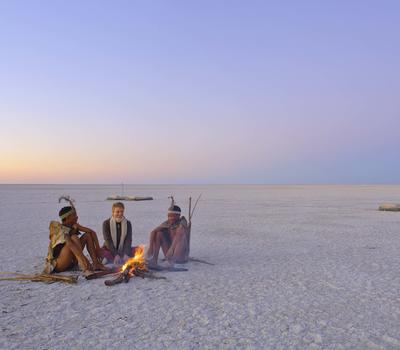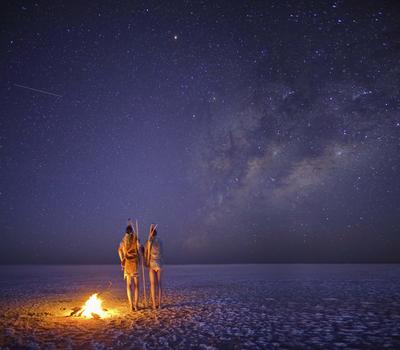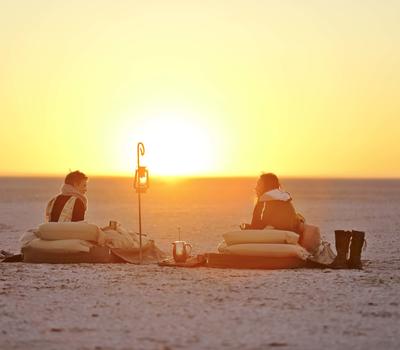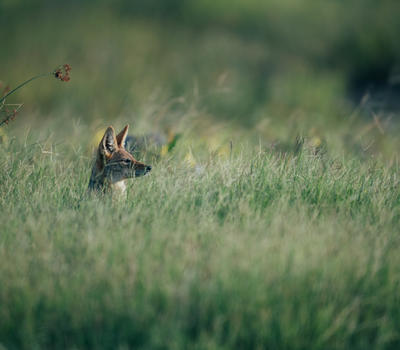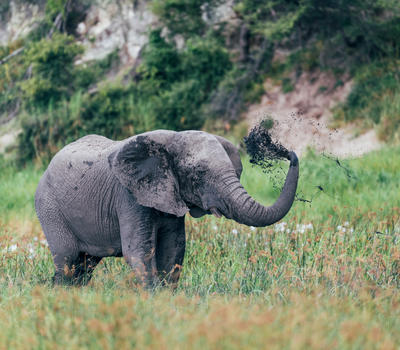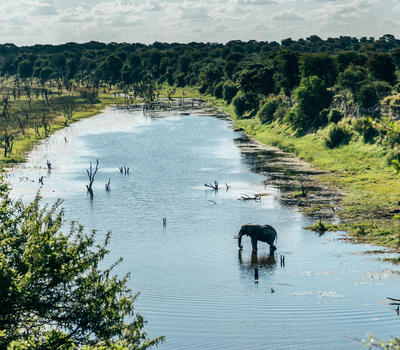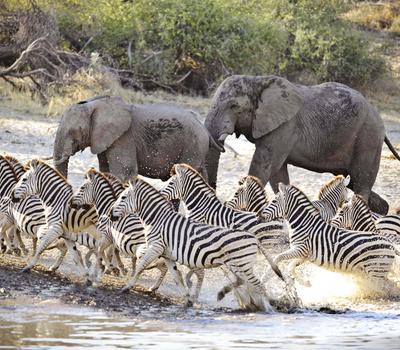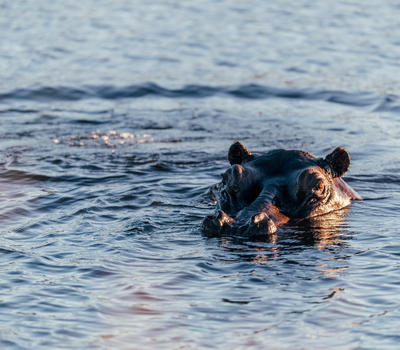 Full Day Game Drive within the Makgadikgadi National Park
Departing camp shortly after breakfast you can enjoy a full day of game viewing within the Makgadikgadi National Park. After a 90 min transfer to the Park gates, you will spend the day searching for the Park's plethora of species. Lunch and tea is taken in picturesque locations along the bank of the Boteti River often with elephants and antelope for company, as they pass through.
Mehr anzeigen
Weniger anzeigen