Introduction
At African Scenic Safaris, we pride ourselves in providing sustainable tourism and taking care of our employees, the environment, and our wildlife. We are members of the Kilimanjaro Porters Assistance Project (KPAP) and the International Mountain Explorers Connection (IMEC), Travelife, Carbon Tanzania and Path to Africa. This itinerary is carbon neutral due to included carbon offset.
Our commitment to being part of these organisations and supporting them allows us to provide fair treatment and conditions for our porters. For instance, fair and more than up-to-standard salaries and ethical treatment, such as ensuring adequate clothing and sleeping conditions. In return, these porters, cooks and guides are in the perfect condition, mood and protection to provide you with a fantastic climb. A comment we regularly get from clients is how happy our crew looks on the mountain (get an impression here: https://www.instagram.com/p/Cgbyjx9lhYx/).
Key

HB: Half Board - Dinner, Bed and Breakfast

FB: Full Board - Dinner, Bed, Breakfast and Lunch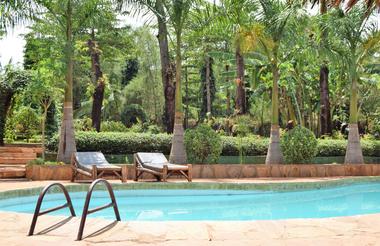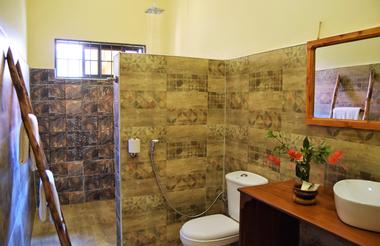 Mount Kilimanjaro:
Mti Mbukwa Camp

Mount Kilimanjaro:
Shira Camp 1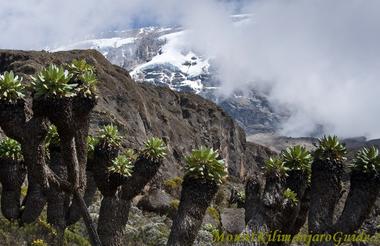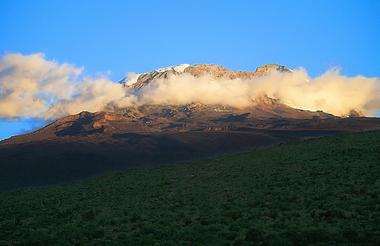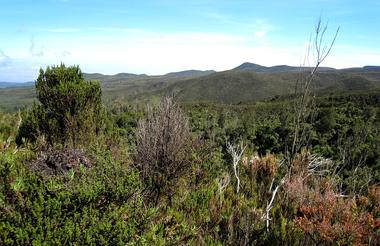 Mount Kilimanjaro:
Shira Camp 2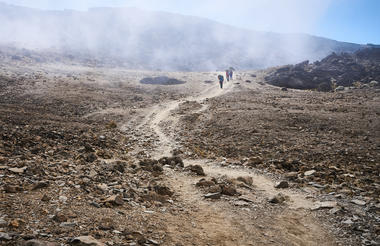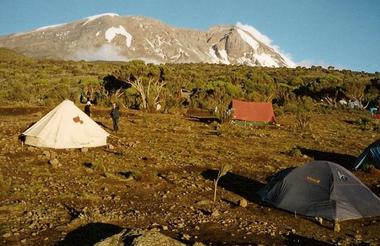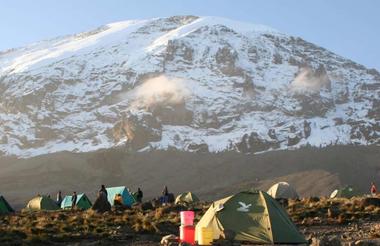 Mount Kilimanjaro:
Barranco Camp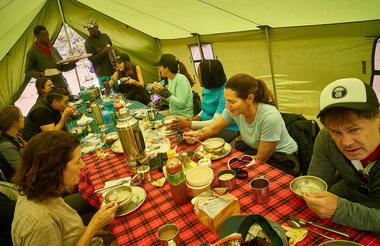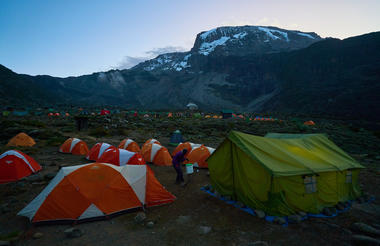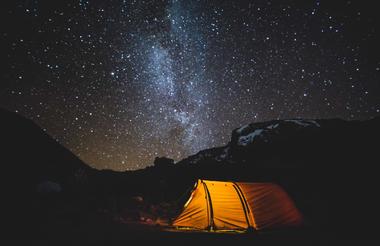 Mount Kilimanjaro:
Karanga Camp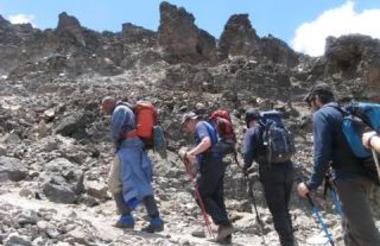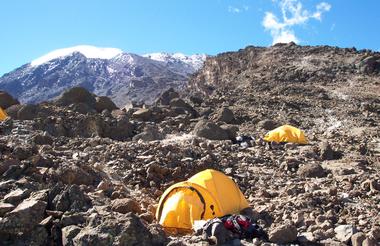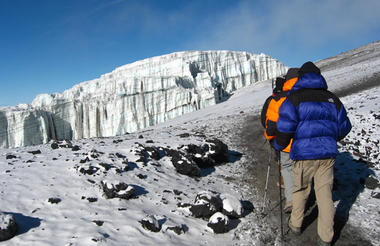 Mount Kilimanjaro:
Barafu Camp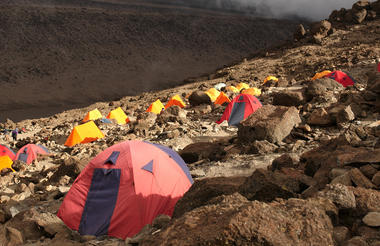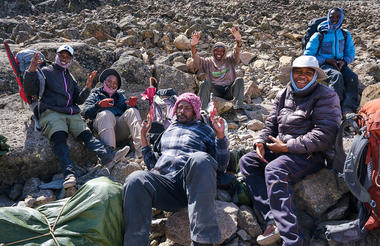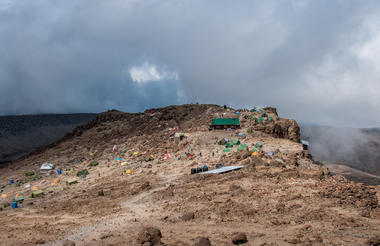 Mount Kilimanjaro:
Mweka Camp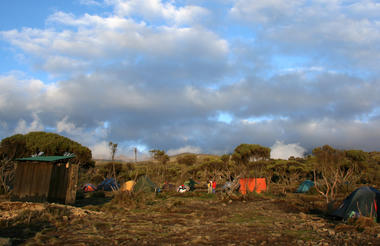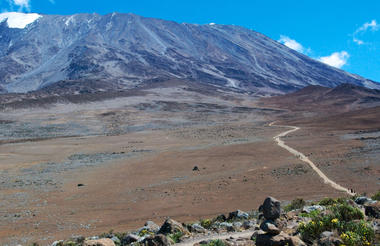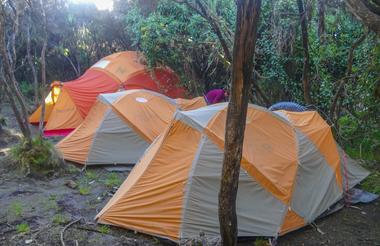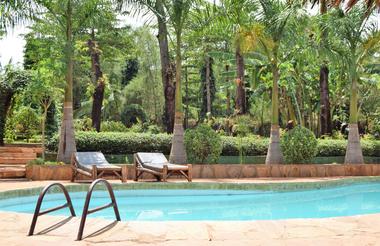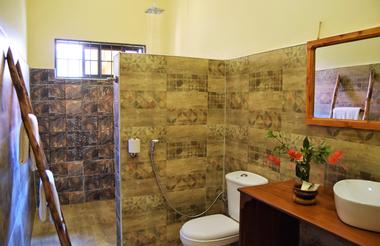 Fast Facts
10 Days / 9 Nights
Included / Excluded
Includes:
Kilimanjaro Price Includes:
- All Park fees
- Camping fees
- Rescue fees
- English Speaking head guide
- Assistant guide
- Cook & porters' salaries
- All food
- Drinking water
- 4 Season tents
- Emergency oxygen
- Transport to/from park entry gate
- 18% VAT tax
- Accommodation in Moshi before and after climb
- Two airport transfers.
Excludes:
Kilimanjaro Price Excludes:
* Hiring of personal equipment including clothing, sleeping mat, sleeping bag etc.
* Tipping to your guides, cook and porters. The standard recommendation is USD$20 per day to the head guide, $12 per day per assistant guide, $12 per day to the cook and $5-7 per day per porter, Visas; vaccinations; spending money; drinks at the lodges.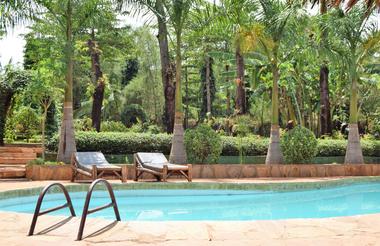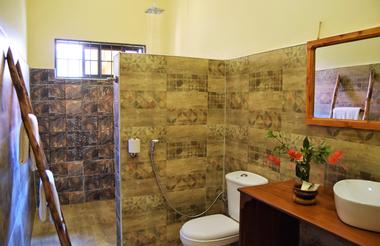 Mount Kilimanjaro:
Mti Mbukwa Camp

Mount Kilimanjaro:
Shira Camp 1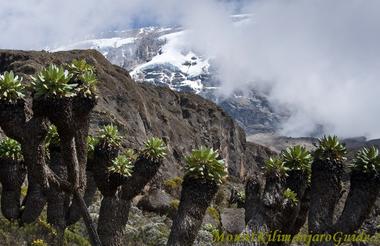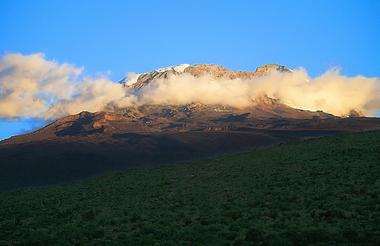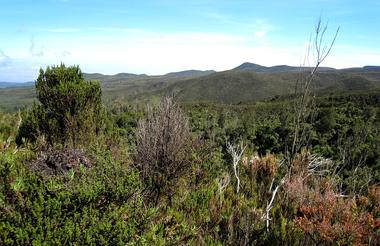 Mount Kilimanjaro:
Shira Camp 2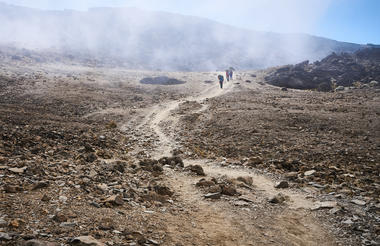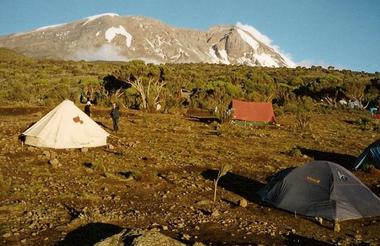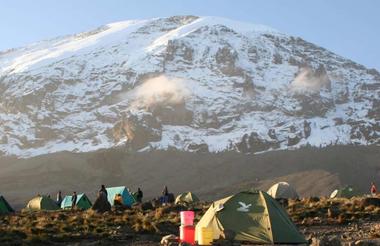 Mount Kilimanjaro:
Barranco Camp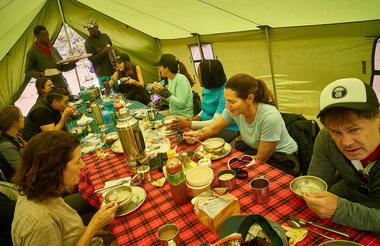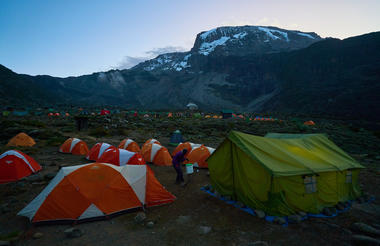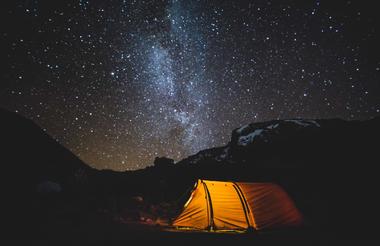 Mount Kilimanjaro:
Karanga Camp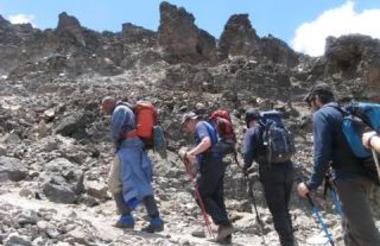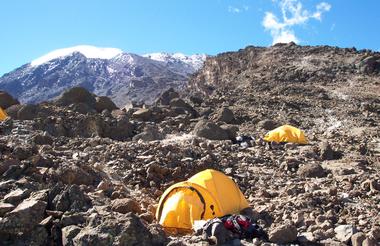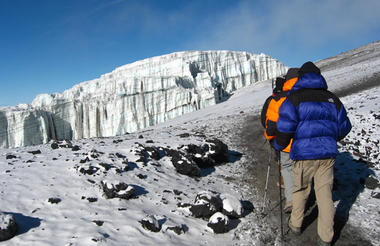 Mount Kilimanjaro:
Barafu Camp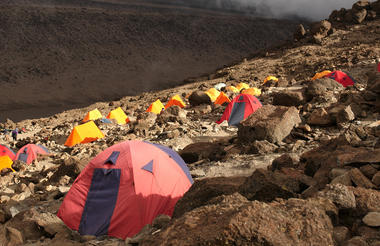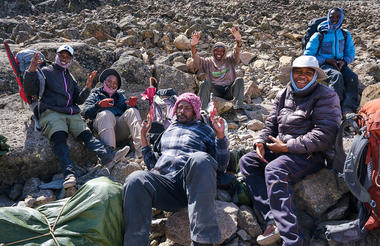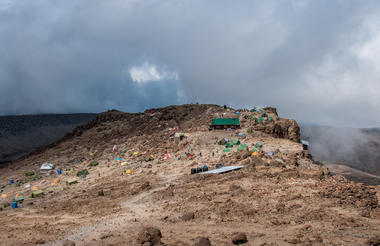 Mount Kilimanjaro:
Mweka Camp