Introduction
The Pantanal is the world's largest freshwater wetland, a seasonally flooded plain fed by the tributaries of the Paraguay River. It is also one of the world's most productive habitats due to the annual floods that create a giant nursery for life. Our Jaguar experience starts in Cuiaba. We drive along the Transpantaneira into the Pantanal to board the new cruise ship PANORAMICO. Our departures are designed to spend all the nights aboard the Panoramico with air-conditioned, spacious cabins with private bathrooms, hot water showers and wifi. The ship also features several spacious common areas and a beautiful deck with a great view of the Pantanal. Every day we will have two jaguar searches aboard the smaller boats with outboard motor. Before dinner and during drinks we will have an evening lecture on topics related to the Pantanal, Brazil, Amazon, wildlife of the Pantanal, Jaguar ecology, conservation in South America, etc.
The northern Pantanal in Mato Grosso has become the key destination for jaguar observation. Habituated animals don't mind being observed from speedboats and are usually seen during a 4 day visit. As they became more comfortable with visitors, they display more and more natural behaviour in full view. That is why, even though you may just need one day to see a jaguar, every day you will increase your chance to experience incredible jaguar behaviour: hunting, swimming, family interactions, and mating. A true spectacle that only happens in this part of the Pantanal. Other wildlife include Giant River Otters, capybaras, Jabiru stork, toucans, Hyacinth macaws and lots of neotropical birds.
Extensions for other areas of Brazil include:
Southern Pantanal to see Giant Anteaters and the Sinkhole with Red and Green Macaws
Maned Wolfs, Hyacinth macaws and tool-using monkeys in the cerrado of the state of Piaui.
Iguassu Falls to visit on of the Seven Natural Wonders of the World
Rio de Janeiro, Salvador de Bahia, Manaos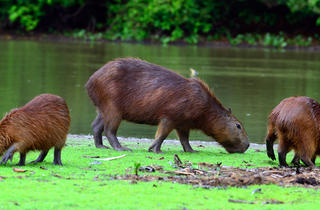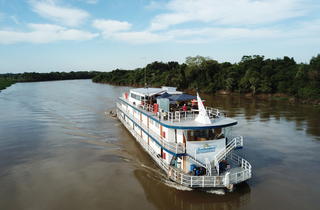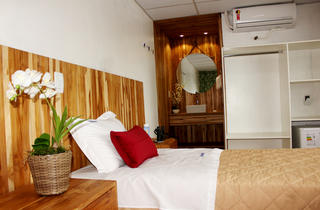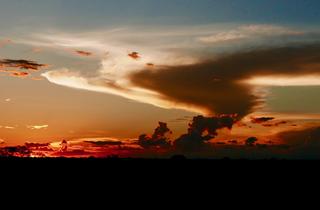 Key

FB+: Full Board Plus - Dinner, Bed, Breakfast, Lunch and Activities
Panoramico Cruise Ship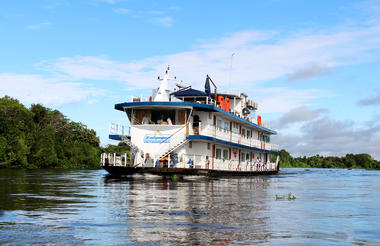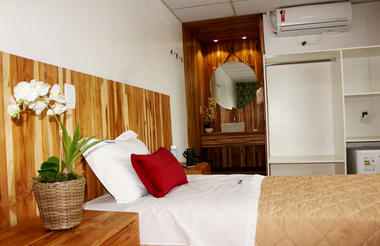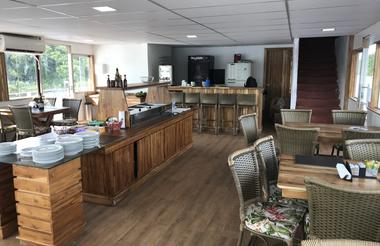 Fast Facts
4 Days / 3 Nights
Reference Number: QB20 JPSC
Special Interests: Wildlife, Photography, Photosafari, Nature, Birding, Tropics
Price
2020 Jaguar Photo Safari Classic
Fixed Departure
In: 15 July Out: 18 July (3 nights)
Price per Person: USD 1990.
Single Supplement: USD 250
Includes:
The Jaguar experience features the following services:
Comfortable air-conditioned, shared transportation service between Cuiabá airport and Porto Jofre. For the program 4d/3n, transfer back to Cuiabá is on Day 4 after breakfast.
Accommodation in double occupancy as described on the itinerary. Every cabin has private bathroom facilities and air-conditioner.
3 meals per day according to the itinerary. On Day 1, lunch is included on the way to Porto Jofre and on Day 4, lunch is included at one of the lodges along the Transpantaneira.
Once in the river, boat outings in small boats are included, to search for jaguars and local fauna, up to 8 hours a day (4 hours in the morning and 4 hours in the afternoon)
Permanent assistance from a local English-speaking guide. Other languages are available upon request.
Lectures about jaguars, local fauna and other cultural matters about Brazil and Mato Grosso given by our guides.
Free WI-FI internet on board whenever weather permits for all our clients.

Additional activities like caipirinha making, sundowners and farewell dinner are also included on the itinerary.

Unlimited free drinking water in large coolers at the boat. Bring a Nalgene or metal marked water bottle to refill for free. Help to reduce plastic rubbish.
Excludes:
Services not included in the package:
Cost of obtaining a visa (if there is any)
Communications costs, such as phone calls and faxes
Inoculations, excess baggage charges, personal insurance
Alcoholic beverages or liqueurs (unless stated otherwise); soft drinks & bottled water with meals
Gratuities for local guides and drivers
Air tickets – to/from Cuiabá or other destination within Brazil
Airport taxes for domestic flights (included in the cost of your domestic flights) or for international flights (please check if they are included in the cost for international flight)
Panoramico Cruise Ship