Introduction
TO VISIT THE UMANI SPRINGS ORPHANS IN THE KIBWEZI FOREST
The David Sheldrick Wildlife Trust has a 33-year lease of the 18,000-acre Kibwezi groundwater forest which abuts the Chyulu National Park, where our Umani Springs property sleeps 10 people and is again, booked exclusively as a self-catering lodge where you must provide your own food and drink. Umani Springs is situated just 12 km off the main Mombasa-Nairobi highway and is approx. 4 hours out of Nairobi.
Getting there
The property is usually accessed by road from Nairobi, a journey of 4 hours.
Elephant project
Activities are centered upon the orphaned elephants, which are available early morning, for a late morning mudbath and again in the evening.
Umani Springs Camp is located in the Chyulu Hills area of southeast Kenya.
Chyulu is a relatively little-known area of beautiful upland scenery which lies between the flatlands of Tsavo West, 75km to the northeast of Mount Kilimanjaro, which provides a scenic backdrop on clear days.
Unlike the national parks on either side, the area attracts very few visitors and therefore retains a much greater sense of wilderness.
The core upland areas, which form the bulk of the national park, comprise mainly of dome-topped hills which are in part covered by patches of open acacia woodlands and dense forests.
These altitudes are much better watered than the surrounding plains and provide sanctuary to many animals during the Jul-Oct dry season, notably elephants, elands, and hartebeests.
Outside the borders on the northeastern side of the national park, the land is relatively densely populated with shamba and commercial farming operations. There is more forest in this is of the park, but wildlife viewing is not very productive, so the few vehicle tracks are relatively little used.
The Kibwezi Forest area is an ancient groundwater forest renowned for its wealth of beautiful butterflies, many of which are endemic and also for its wide range of bird life. Mammals hefe include elephants, leopards, hyenas, serval cats, civets, mongooses, buffaloes, bushbucks, duikers and klipspringers.
All guests need to be foster parents in order to visit the eco-lodge.
This is how a fostering applies, the cost is US$ 50 per Orphan for one year:
A fostering of one orphan applies to (and is not transferable) :
an individual (18yrs+),
a couple
or
a small family (parents with 1-2 young children under 18yrs).
It is not possible to split a fostering with a group of friends/company/school/classroom, etc. The fostering program is set up in such a way that the emails and updates can only be sent to one email address per fostering. Also if a fostering is split then the "group" will not be entitled to some of the privileges granted to foster parents such as being able to visit in the evening at 5 pm for the foster parent visit in Nairobi.
Accommodation and Destinations
Chyulu Hills National Park:
Umani Springs Camp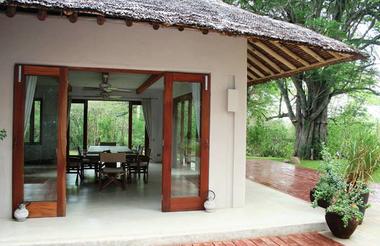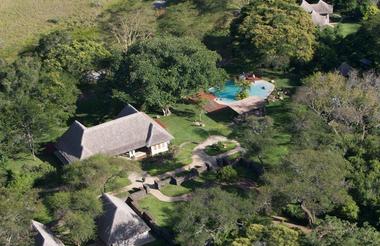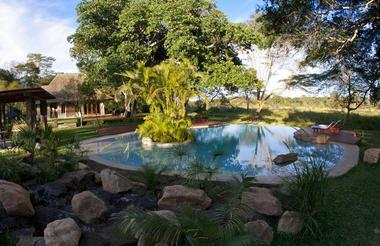 Fast Facts
3 Days / 2 Nights
Group Size: TBA
Reference Number: BS/CWT/2022
Price
Valid For the year 2022
All guests need to be foster parents in order to visit the eco-lodge.
All guests will be charged a KES 2000 Conservation Fee per person per day, over and above the accommodation costs. There is a 16% VAT surcharge on the below costs.
Starting from; 1- 4 Pax Ksh 50,000/- a night for the whole property
Starting from; 5 Pax Ksh 62,500/- a night for the whole property
Starting from; 6 Pax Ksh 75,000/- a night for the whole property
Starting from; 7 Pax Ksh 87,500/- a night for the whole property
Starting from; 8 Pax Ksh 100,000/- a night for the whole property
Starting from; 9 Pax Ksh 112,500/- a night for the whole property
Starting from; 10 Pax Ksh 125,000/- a night for the whole property
Transport :
Customized 4WD Safari Land cruiser - KES22,000 per day
Customized Safari Minivan - Ksh 15,000 per day
Includes:
Excludes:
Chyulu Hills National Park:
Umani Springs Camp