Introduction
7 Mar 2024 - 15 Mar 2024
Earn credits with Blyth Academy while exploring Hawaii over March Break. This experiential Learning opportunity provides an opportunity for students to explore this fascinating history, culture of Hawai'i and the cultures of the surrounding Pacific Islands while studying the course (from the Ontario Curriculum) Equity and Social Justice: From Theory to Practice (HSE4M). The students will explore specific Canadian and global issues that have informed and continue to challenge social justice practice within the fascinating context of the history of Pacific Islands culture(s). The students will be encouraged to question concepts of power and privilege, they will be asked to deepen their thinking on whether or not the media is a force for good or bad, and will we empowered to ask themselves how they can be change agents in our world. Not only is Hawai'i an iconic destination, it also provides a truly unique opportunity for students to learn about the impacts of colonization on indigenous culture, thinking and inquiry on climate change, reflection on the benefits and challenges of 'ecotourism' and an insight into the power of media to influence politics through an American lens. This course is delivered through Blyth Academy Online and can be used to satisfy the requirement for Ontario students to earn two online credits.
| Start | Day | Accommodation | Destination | Duration | Basis | Start |
| --- | --- | --- | --- | --- | --- | --- |
| 7 Mar 2024 | day 0 | Holiday Inn Express Waikiki | Honolulu | 7 nights | B&B | 7 Mar 2024 |
| 14 Mar 2024 | day 7 | Overnight Travel | | 1 night | | 14 Mar 2024 |
Key

B&B: Bed and Breakfast
Honolulu:
Holiday Inn Express Waikiki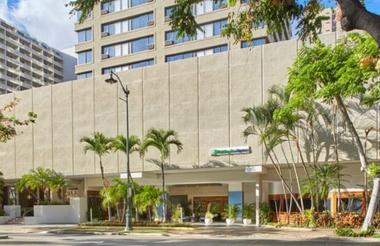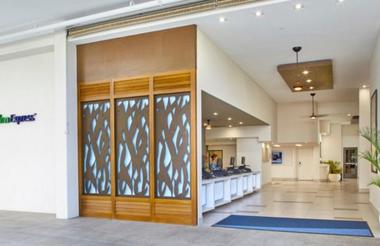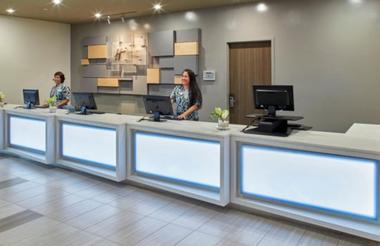 Fast Facts
9 Days / 8 Nights
Price
Tour Price: $4,995.00 based on 40 students + 4 teachers/chaperones and one GHT rep to manage logistics.
Registration:
Select the 'Book Now' button at the top right side of page
Fill out registration form and submit
Honolulu:
Holiday Inn Express Waikiki