Introduction
Thank you for your interest in traveling with Trek Safaris for our world-class dove hunting adventure to the San Luis Province of Argentina specifically near the town of Merlo. This itinerary offers you three full and two half days of shooting with four nights lodging. Trek and our Cordoba partners, H&H Outfitters, have always taken extraordinary care to methodically rotate our hunting areas, even when requiring new investments in the region. We are 100% committed to long-term sustainability of dove hunting in Cordoba and are committed to our leadership role in the Cordoba hunting community. This is the reason we have chosen to transition our operation with H&H to Merlo San Luis, Argentina for the months of November and December of the 2019 season. We are proud to support an agreement to a dove season contraction in Cordoba, Argentina, which all regional outfitters unanimously and voluntarily entered into earlier this year. With the goal of strengthening dove populations for the long term, this agreement effectively pauses all dove hunting in the Cordoba province during November and December of 2019.
We will headquarter this adventure at the A Hotel Deco Suites, which is just a 40-minute charter flight from Cordoba using H&H's own Cessna Grand Caravan. The Decosuites is an upscale boutique property, located in close proximity to Merlo's casinos, and just 20-35 minutes drive to our dove hunting fields in the region. H&H's experienced team will be the boots on the ground, so you can be sure of the same high-level attention to detail of Trek and H&H's traditional Cordoba lodge hunts. The dates available for this adventure run from Nov. 1 to Dec. 22.
A typical shooting day in Merlo will begin after breakfast, with departure to the fields by 8 AM. The driving distance to the fields ranges between 15 minutes to one hour in our luxury 15-passenger vans with air conditioning and refreshments. Each client shoots with their own experienced professional bird boy, who will act as a loader, retrieve downed birds and keep cool drinks ready. Shooting continues until noon, when the group gathers in a shady grove of trees for a traditional Argentine asado (barbecue) complemented with salads, gourmet desserts and fantastic wines. The bird boys will also set up hammocks for an optional siesta. After lunch, the shoot continues until approximately 6 PM.
Upon returning to the hotel, relax with drinks and hearty hors d'oeuvres while preparing for dinner. The gourmet dinners are a combination of European dishes combined with typical Argentine cuisine. We use our own grass fed beef, so the meat you will enjoy during your stay is second to none. Merlo will meet the expectations of the most discerning international traveler.
Please inquire for more information on this unique adventure.
| Day | Accommodation | Destination | Duration | Basis |
| --- | --- | --- | --- | --- |
| day 0 | Overnight Travel | | 1 night | B&B |
| day 1 | A Hotel Decosuites | Villa de Merlo | 4 nights | |
| day 5 | Overnight Travel | | 1 night | B&B |
Key

B&B: Bed and Breakfast
Price
Four-Day Hunt Option
4 Hunters $3095.00 Per Hunter
6 Hunters $3000.00 Per Hunter
8 Hunters $2875.00 Per Hunter
50% non-refundable deposit required to secure space
Fast Facts
7 Days / 6 Nights
Reference Number: Merlo Dove Hunt
Includes
Three full and two half days of shooting with four nights lodging in Merlo, meals, select wines & liquor, ground transfers and charter flights from Cordoba to Merlo.
Excludes
International or Domestic Airfare, shells, gratuities, items of personal nature, other accommodations/transfers not associated with hunt.
Villa de Merlo:
A Hotel Decosuites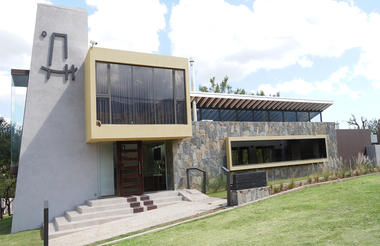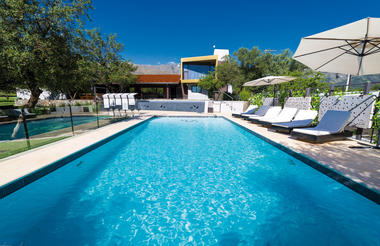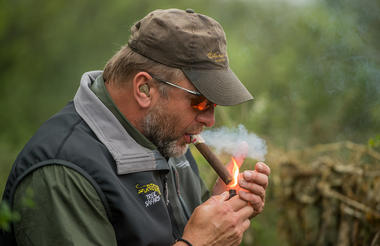 Villa de Merlo:
A Hotel Decosuites