Introduction
The impressive Galapagos Legend cruise ship carries up to 100 passengers, and offers comparable amenities to a large cruise liner, whilst maintaining an intimate cruise feel.
Six naturalist guides are available onboard to lead tourists on each outing.
Almost all Galapagos Legend cabins have ocean views (just 2 cabins are interior). Whilst Balcony suites contain private balconies and panoramic windows, and Junior suites have three meters of window to enjoy the spectacular scenery as you cruise.
Triple and quadruple cabins are available, as are inter-connected rooms, perfect for family groups.
As you would expect the Galapagos Legend also boasts additional services such as first class dining, BBQ, beautiful pool and bar area, medical services & small gym.
It is easy to stay connected as you cruise, with international phone, fax & Internet available onboard.
For more technical details, please visit: https://www.happygringo.com/galapagos-tours/galapagos-island-cruises/galapagos-legend-cruise-ship/
Short itinerary:
MON : Baltra airport & North Seymour island
TUE : Bartholomew island & Sullivan bay (Santiago island)
WED : San Cristobal Island: Pitt Point, Witch Hill
THU : Colorado Hill & San Cristobal airport
Full itinerary map here: http://bit.ly/legend-4-days-c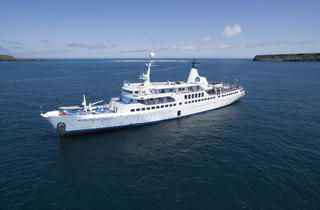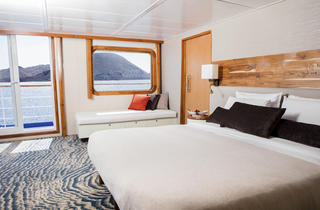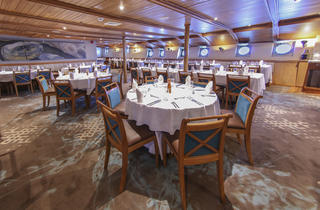 | Start | Day | Accommodation | Type | Destination | Duration | Basis | Start |
| --- | --- | --- | --- | --- | --- | --- | --- |
| Day 1 | day 0 | Galapagos Legend | | | 3 nights | FB | Day 1 |
| Day 1 | day 0 | Galapagos Islands | day stop | Galapagos Islands | day | | Day 1 |
Key

FB: Full Board - Dinner, Bed, Breakfast and Lunch
Fast Facts
4 Days / 3 Nights