Introduction
Several of Africa's so called Big Five - elephant, rhino, lion, buffalo and leopard - are threatened with extinction due to man's encroachment on their habitat and thirst for ivory and rhino horn. Specifically, the animals most at risk are lions, rhinos and elephants.
The lion population has declined dramatically in recent years. Rhinos are being poached at an ever increasing rate for the "believed" medicinal properties of their horn. And elephants are disappearing at an equally alarming rate, coveted for the value of their ivory.
We take you on a safari to some key conservation centers - all striving for solutions to combat this catastrophe? Dedicated scientists, wildlife experts, and rangers are busily studying these problems for solutions. Dame Daphne Sheldrick, of the David Sheldrick Wildlife Trust in Nairobi, has devoted her life to rescuing infant elephants orphaned by poachers. At the Ol Pejeta Conservancy, located at the foot of Mt. Kenya, Africa's second highest mountain, the not for profit organization provides a sanctuary for black rhinos, and the world's three remaining northern white rhino, together with a haven for orphaned chimpanzees. More recently, in the world famous Masai Mara National Reserve, a UNESCO World Heritage Site, efforts are being made to study lion populations to better understand the threats and solutions.
This safari visits these projects, to gain an insight into the issues while witnessing the current abundance of wildlife all around, now in great danger of disappearing for all time.
As quoted by Daphne Sheldrick :
"We need another and wiser and perhaps a more mystical concept of animals .... In a world older and more complete than ours, they move finished and complete, gifted with extensions of the senses we have lost or never attained, living by voices we shall never hear. They are not brethren, they are not underlings, they are other Nations, caught with ourselves in the net of life and time, fellow prisoners of the splendour and travail of the earth"
Animals are indeed more ancient, more complex, and in many ways more sophisticated than man. In terms of Nature they are truly more perfect because they remain within the ordered scheme of Nature and live as Nature intended. They are different to us, honed by natural selection over millennia so they should not be patronised, but rather respected and revered.
And of all the animals, perhaps the most respected and revered should be the Elephant, for not only is it the largest land mammal on earth, but also the most emotionally human
NOTES:
VISA INFORMATION
Please be aware of a change in the Visa application procedure for travelers coming to Kenya.
This change is part of on-going Government efforts to enhance service delivery by moving various services to the on-line platform. Visas should be applied for online before arrival into Kenya. The new service went live in July 2015.
However, visitors can still get their visas on arrival at the Airports until further notice.
General important information:
Once issued, the eVisa is valid for 3 months before you travel. Once you present yourself to immigration control at the port of entry, you may be issued with a stay period of 90 days.
Once the application is in process, the e-Visa application fees are non-refundable.
.
Key

HB: Half Board - Dinner, Bed and Breakfast

FB: Full Board - Dinner, Bed, Breakfast and Lunch
Nairobi :
Hemingways Nairobi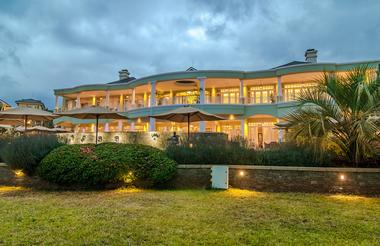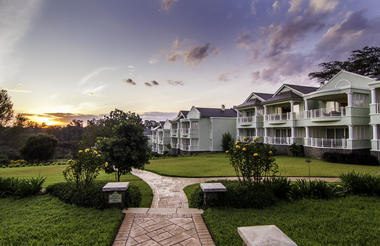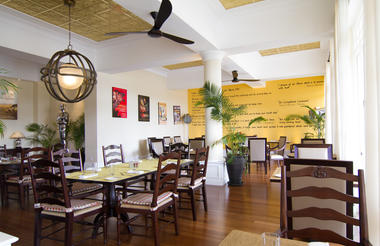 Amboseli National Park:
Tawi Lodge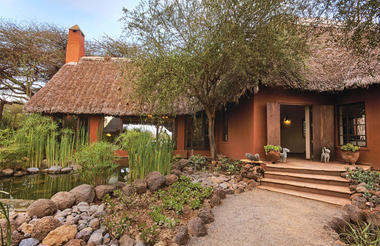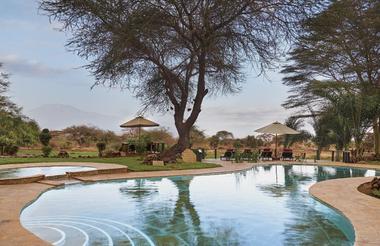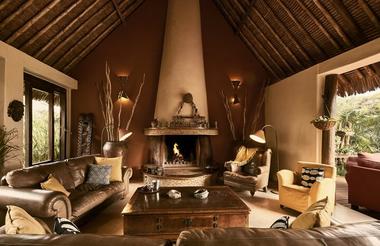 Ol Pejeta Conservancy:
Sweetwaters Serena Camp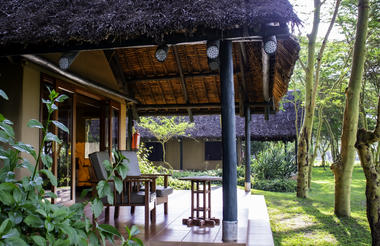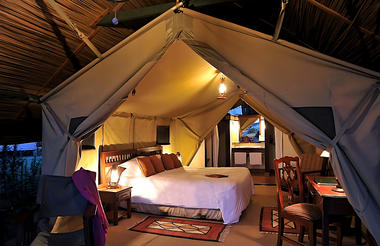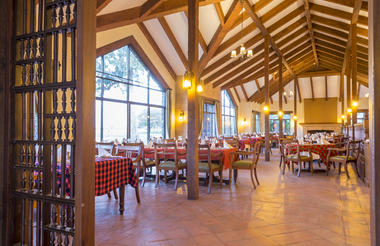 Samburu National Reserve:
Elephant Bedroom Camp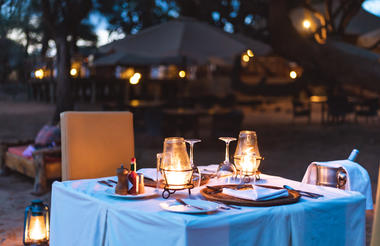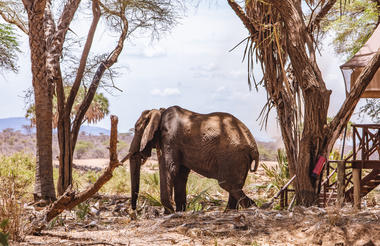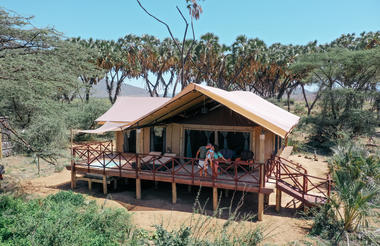 Masai Mara National Reserve:
Mara Ngenche Safari Camp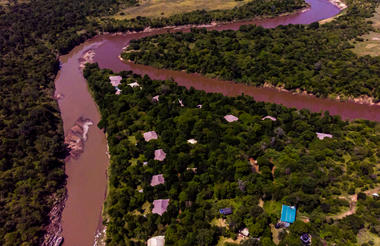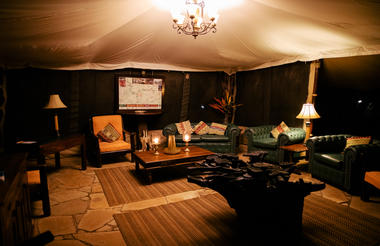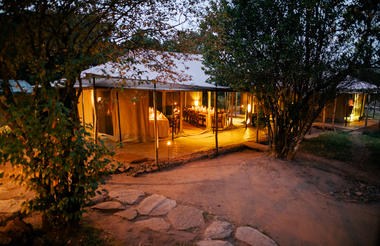 Fast Facts
13 Days / 12 Nights
Included / Excluded
Includes:
Meet and greet services on arrival at Jomo Kenyatta International Airport
Private airport transfers in Nairobi as outlined in the itinerary
Transport and game drives using a 6-seater 4X4 safari Land cruiser on exclusive use except in the Mara where you will use camp share vehicle
One airstrip transfer in Amboseli using camp vehicle & services of their driver guide
Services of our professional English-speaking driver guide except in Masai Mara where you will use camp shared vehicle and services of their driver guide
Accommodation in Nairobi for three nights at Hemingway Hotel in a deluxe room on half board basis including express check in and check out, butler valet services, Free WI FI connectivity, satellite television, complementally use of Gym, sauna, steam and outdoor heated pool.
Accommodation on full board basis while on safari
Accommodation at Mara Ngenche Safari Camp also includes , all meals, selected drinks (including non-premium spirits) , shared gamed rives, airstrip transfers and bush sundowner.
Day room at Eka Hotel on the last day
Lunch at Talisman Restaurant on day two
Lunch at Fairmont Mount Kenya Safari Club
Lunch at Tamambo Karen Blixen Restaurant on the last day
Visit to AFEW Giraffe Centre, Ocean Sole Foundation and Kazuri Beads Factory
11.00 hours public visit & 15.00 hours private visit to David Sheldrick Elephant Orphanage
A bush walk in Tawi conservancy
Visit to the Endangered Species Enclosure at Ol Pejeta to see Sudan
Talk on The Mara Lion Project while in Masai Mara
Visit to a Maasai Village (Manyatta) while in Masai Mara
Game drives as outlined in the itinerary
Park, Reserves and Conservancy entrance fees
Domestic flight Amboseli/Nairobi & Samburu/Masai Mara/Nairobi. The airfare quoted is current and subject to change without notice & Luggage limit on these flights is 15 Kgs per person in soft sided duffel bags
Bottled mineral drinking water in our vehicles while on safari
Flying doctors temporary membership for evacuation only
All government taxes, VAT and Levies
Excludes:
International airfare and related taxes
Visa fees of US$ 50 per person which is to be paid for and obtained online. At the moment, you can secure your visa on arrival. Payment is in cash. US dollar bills up to 2000 are not accepted as legal tender.
Drinks of choice and meals not indicated in the itinerary
Items of a personal nature such as laundry, telecommunications etc.
Optional activities available on safari
Travel, baggage and medical insurance. This is highly recommended!!
Tips and gratuities
Any alterations to the above programme
Any other item(s) not specifically mentioned under inclusions above
Nairobi :
Hemingways Nairobi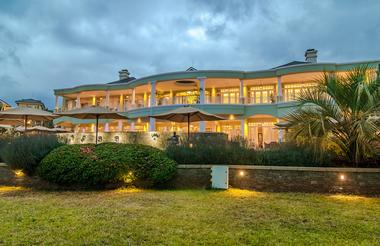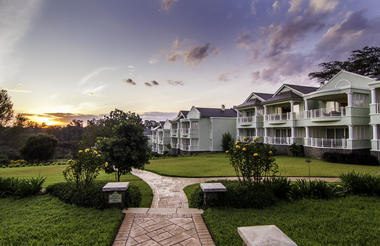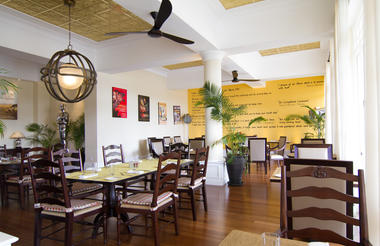 Amboseli National Park:
Tawi Lodge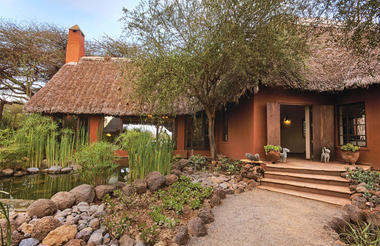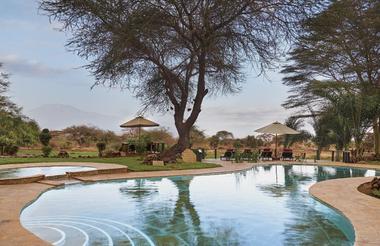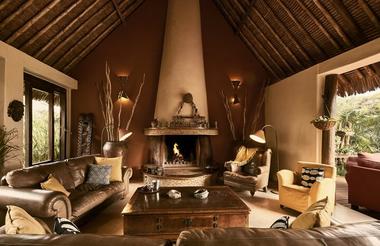 Ol Pejeta Conservancy:
Sweetwaters Serena Camp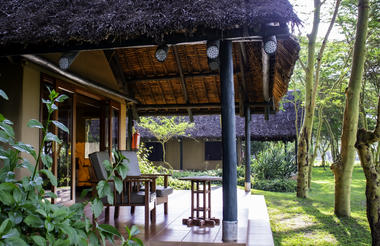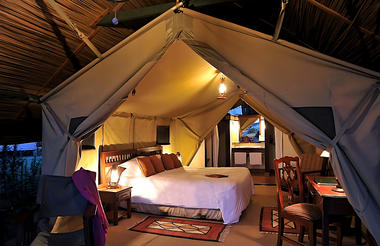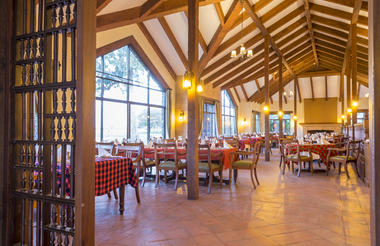 Samburu National Reserve:
Elephant Bedroom Camp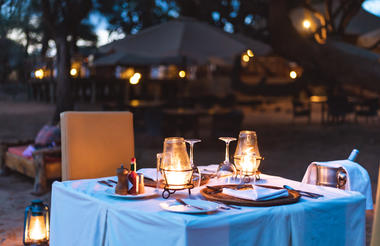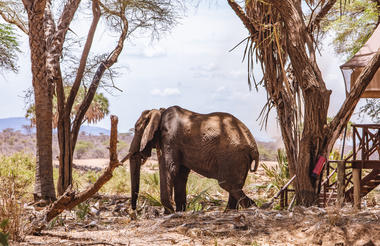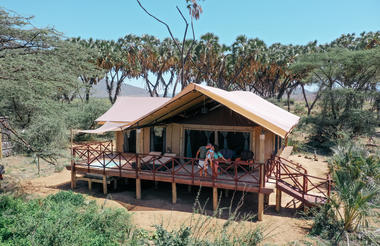 Masai Mara National Reserve:
Mara Ngenche Safari Camp