Oudtshoorn
Days 5 - 7
Located along the well-known Route 62 in South Africa's beautiful Klein Karoo, the charming town of Oudtshoorn is known as the ostrich capital of the world. It is surrounded by numerous ostrich farms and the golden arid landscape of the Karoo. Visitors can enjoy the locally produced wine and port; sample ostrich meat and biltong; learn about the ostrich feather boom at the C.P. Nel Museum; and visit the world-renowned Cango Caves, the largest cave system in Africa featuring ancient rock formations and sparkling stalactites and stalagmites. Other popular activities include: mountain biking, paragliding, horse riding, and taking a day trip to the quaint town of Prince Albert over the scenic Swartberg Pass.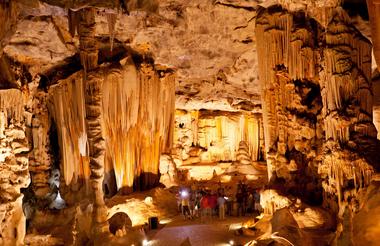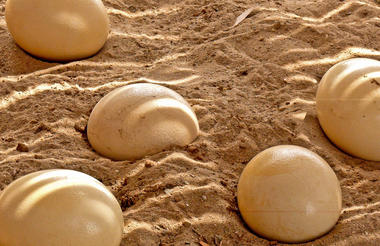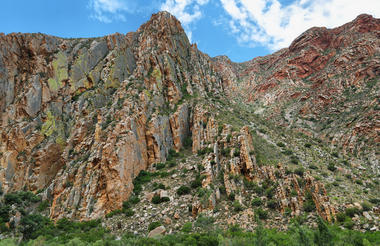 Plettenberg Bay
Days 7 - 10
Set along the spectacularly scenic Garden Route in South Africa, the coastal town of Plettenberg Bay is a popular holiday destination. The Portuguese explorers called it the 'Beautiful Bay', and it's easy to see why – Plettenberg Bay is a picturesque, charming town with endless pristine beaches, tranquil lagoons, clean rivers, indigenous forests and a dramatic rocky peninsula. Playground to the wealthy, beach mansions overlook the Indian Ocean, often dotted with luxury yachts, while leisure time is given over to polo and golf, among other things. However, all kinds of visitors will feel at peace here as simply swimming in the warm water on a safe beach is a great way to experience the beauty of Plettenberg Bay.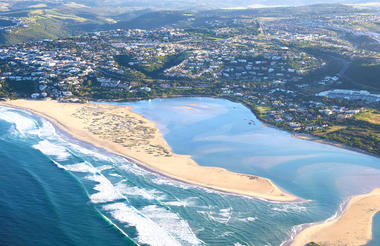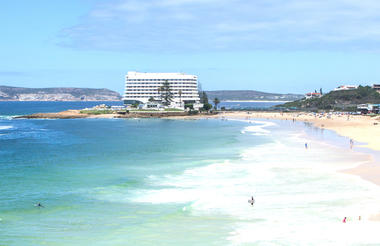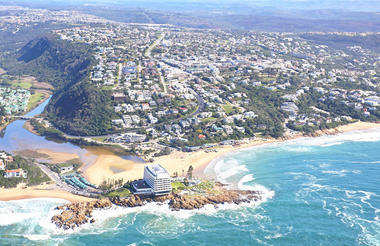 Whale Coast
Days 10 - 13
Encompassing the towns of Kleinmond, Hermanus, Stanford and Gansbaai, the Whale Coast is an area of incredible natural beauty and diversity. This rugged stretch of South African coastline snakes along the Atlantic Ocean, with magnificent fynbos-blanketed mountains rising up from the interior. The spectacular scenery is made up of charming seaside villages, farms, rivers, coves and valleys, and during the right season, the region's namesake – whales – can be seen cruising and wallowing in the coastal waters. Visitors can enjoy visiting the little villages dotting the area, bird watching, whale watching, wine tasting, paragliding, fat bike rides, river rafting, game viewing, mountain biking, and golfing. Don't miss a visit to the African Penguin and Seabird Sanctuary in Gansbaai.