Pretoria
Days 1 - 2
The cosmopolitan city of Pretoria, also known as 'Tshwane', is situated in the province of Gauteng and functions as one of three capitals of South Africa. Pretoria has been dubbed 'The Jacaranda City', which is owed to the annual bloom of magnificent purple blossoms that adorn the Jacaranda trees which line the wide avenues of the city. This cosmopolitan city boasts several historic monuments, fine government buildings, and fascinating museums. Visitors can enjoy a wide variety of interesting sites including: The Transvaal Museum, a natural history museum showcasing an ancient dinosaur fossil found at the nearby Cradle of Humankind; the Pretoria Botanical Gardens, offering visitors a glimpse of different biomes; and the Voortrekker Monument, a National Heritage Site. Don't miss the nearby Austin Roberts Bird Sanctuary as well as the beautiful Wonderboom and Groenkloof Nature Reserves.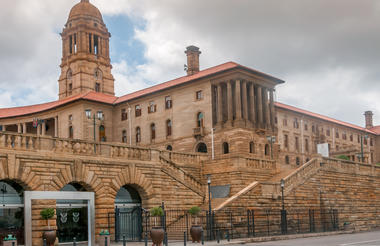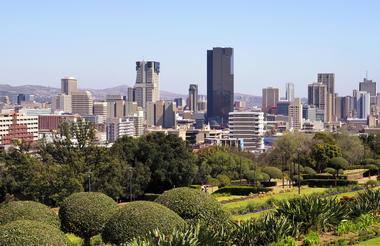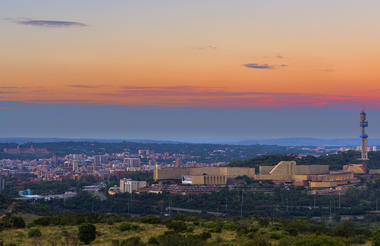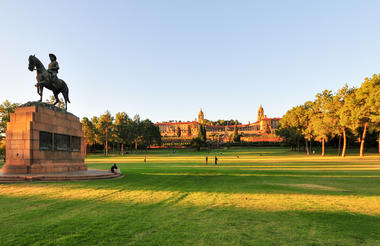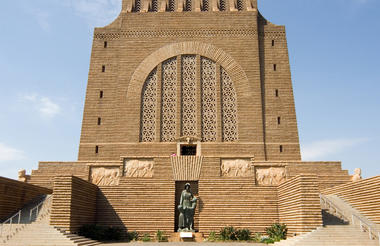 Kimberley
Day 3
Synonymous with the birth of the international diamond trade, Kimberley is a picturesque little town with a big history. It was the first town to install electric street lights in the southern hemisphere and today it is the largest city and capital of South Africa's Northern Cape Province. Kimberly is renowned for the Big Hole, which is the largest man-made excavation in the world. Kimberley also featured prominently during the Anglo-Boer war when it was besieged by the Boers. Visitors can explore some of the most famous battle sites of the Anglo-Boer war fringing the town as well as soak up some impressive historical attractions scattered throughout the town.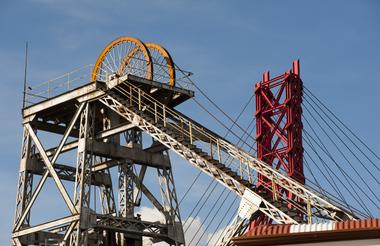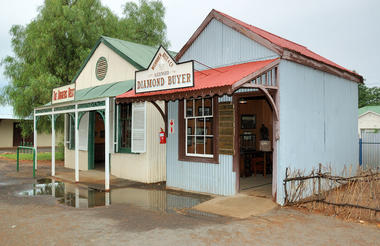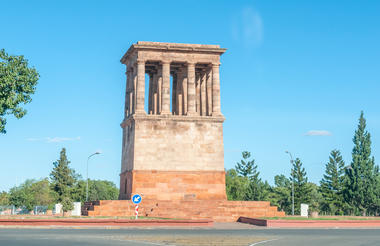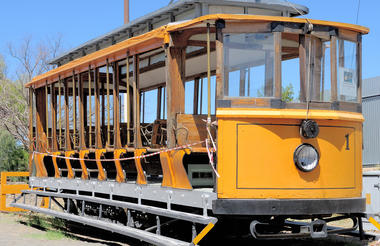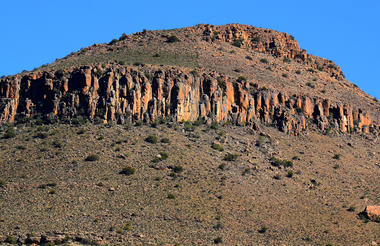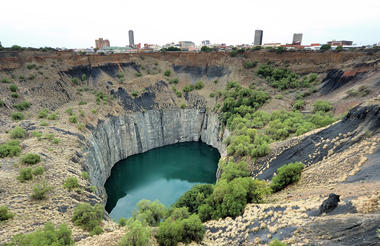 Cape Town
Days 4 - 8
Resting at the confluence of the Indian and Atlantic oceans, situated between the slopes of the iconic Table Mountain and the glistening sapphire waters of Table Bay, the exceptionally scenic city of Cape Town is in a class of its own. Some cities boast rich culture, vibrant nightlife, a cosmopolitan atmosphere and extraordinary architecture, while others boast breathtaking landscapes and extraordinary natural wonders. Cape Town is fortunate to be blessed with all of these attractions and so much more. With its bustling harbour, world-class beaches, top-notch vineyards, and its mountainous surroundings brimming with diverse flora and fauna, Cape Town consistently captivates the hearts of all who visit.