Private Kwara Reserve
Days 1 - 5
Situated in the northern Okavango Delta in Botswana, the Private Kwara Reserve offers the ultimate Delta experience. Bordering the famous Moremi Reserve, visitors can look forward to exploring the river, the seasonal flood plains and the African bush wilderness. The reserve offers excellent access to the permanent waterways of the Delta as well as the expansive dry land areas. It is known for its predator sightings, where visitors can spot lion, cheetah, and even leopard. Don't miss the opportunity to view the vast herds of elephants that frequent the area, as well as zebra, giraffe, sitatunga, lechwe, hippo and impala.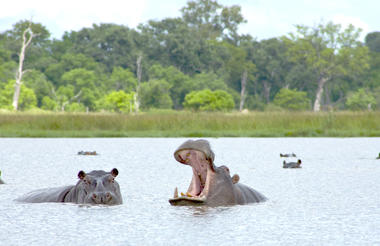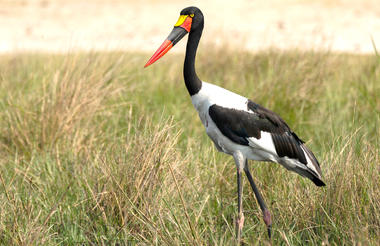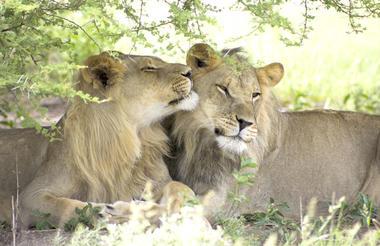 Duba Plains Private Reserve
Days 5 - 9
Set in the enthralling Okavango Delta, the Duba Plains Private Reserve is one of the best places to start your exploration of the wild areas of Botswana. The landscape is characterised by vast plains dotted with fig, ebony, and garcinia trees and traversed by a network of pristine waterways. Visitors can look forward to leisurely boating excursions along the tranquil rivers of the Delta, thrilling game drives, and mystical night drives in the African bush to spot a wealth of nocturnal wildlife. Commonly spotted species include hippo, blue wildebeest, hyena, giraffe, elephant, lechwe, buffalo, tsessebe, and warthog. Visitors can spot up to 200 species of bird, take horse riding safaris through the untouched grasslands, and enjoy a glass of wine under the African night sky.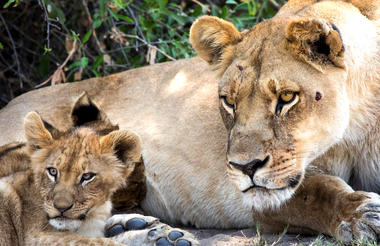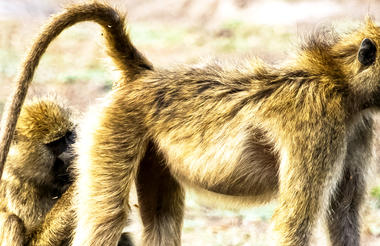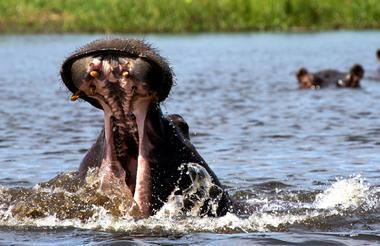 Okavango Delta
Days 9 - 13
Situated in the northwestern corner of Botswana, the Okavango Delta is a World Heritage Site as it is the largest inland delta in the world. The magnificent Okavango River sprawls out over the dry sands of the Kalahari Desert forming this flourishing waterlogged oasis featuring countless meandering waterways and crystal clear lagoons studded with water lilies, as well as fertile floodplains and reeded islands inhabited with abundant wildlife. The Okavango Delta stretches over an impressive15000 square kilometres. Visitors can enjoy a number of wonderful activities such as game viewing, fishing, bird watching or taking an authentic guided Mokoro excursion through this wetland paradise in a traditional dugout canoe. Commonly spotted animals include: lion, rhino, leopard, giraffe, hippos, elephants, crocodiles and countless species of bird.