Kwando River
Days 1 - 4
Meandering through the spectacular Zambezi Region in north-western Namibia, the Kwando River forms the border between Namibia and Botswana near the end of its course. The area along the Kwando is known for the game reserves, national parks and wildlife sanctuaries which offer excellent game viewing opportunities. The perennial river attracts plenty of wildlife – large herds of elephants, hippos, crocodiles, turtles, spotted-necked otters, zebra, impala and red lechwe, to name but a few, as well as more than 400 bird species. Accommodation is provided by numerous lodges on the banks of the river.
Activities: Game viewing; bird watching; river cruising; fishing; go camping; relax and soak up the spectacular views of wild Africa.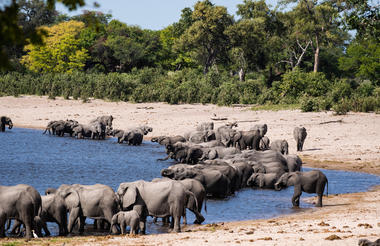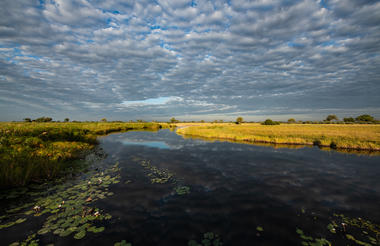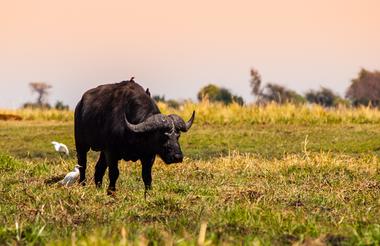 Zambezi Region
Days 4 - 6
The Zambezi Region, previously known as the Caprivi Strip, is Namibia's "panhandle" that juts out eastwards between Angola and Botswana all the way to Zimbabwe. Its easternmost tip is the only spot on the planet where four countries meet. The Zambezi Region lies in the middle of one of Africa's largest and best-known game-viewing areas. It is part of the Kavango-Zambezi Transfrontier Conservation Area (KAZA), which combines 36 game reserves in Namibia, Angola, Zambia, Botswana and Zimbabwe. Since there are no fences, animals can move freely between the neighbouring countries. The abundance of water supplied by the Zambezi, Okavango, Kwando and Chobe rivers sustains a large variety of animal and bird species.
Activities: Enjoy manifold game-viewing opportunities; go bird watching; go angling for tigerfish in the Zambezi River; join river cruises; soak up the natural splendour of this scenic region.