Victoria Falls (Zimbabwe)
Days 1 - 3
The iconic waterfalls in the Zambezi River are one of the Seven Natural Wonders of the World. About two-thirds are visible from the Zimbabwean side. While the spectacle of masses of cascading water is undoubtedly the star attraction, the area also offers adventure and sightseeing opportunities which certainly warrant a longer stay. Victoria Falls, the tourist town at the western side of the falls, is easy to explore on foot. It has some excellent accommodation and restaurants and, of course, an eclectic variety of African curios and authentic art sold by friendly locals who are wonderfully welcoming and eager to help visitors enjoy the experience.
Activities: Scenic flights over the falls by helicopter or microlight; bungee jumping off the Victoria Falls Bridge; white-water rafting (seasonal); day trips to Chobe National Park.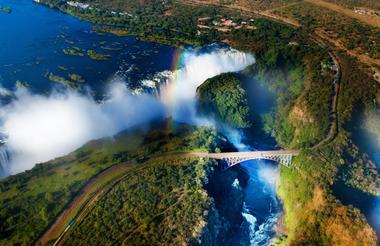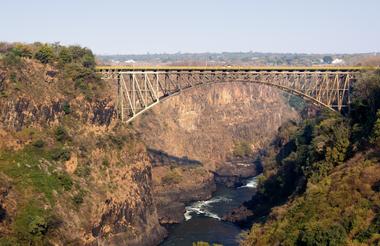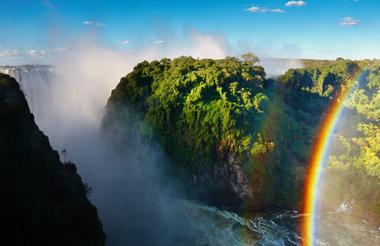 Kasane
Days 3 - 5
Tucked away in the northeastern corner of Botswana, on the banks of the famous Chobe River, the scenic little town of Kasane rests on the doorstep of the spectacular Chobe National Park. There are no boundary fences separating the village from the park and game such as elephant and hippo are often spotted roaming around the town. If on the lookout for elusive game, pay a visit to the Sedudu Valley Road, where large dead trees provide temporary homes for leopards. Within Kasane, an ancient baobab tree stands on display, once serving as a local prison. Visitors can look forward to a multitude of activities including: enjoying a game drive through the park, taking a sunset cruise down the Chobe River, visiting a local village or jumping on a day trip to the breathtaking Victoria Falls.