South Luangwa National Park
Days 1 - 5
Bordering the Luangwa River, the northern and southern Luangwa National Parks contain some of the most breathtaking and untouched wilderness in Africa. As a result of this and the parks' successful anti-poaching campaigns, the area has developed into a world-renowned wildlife haven. The South Luangwa National Park is renowned for its walking safari, which allows visitors to view elephant, hippo and even lion close-up under the supervision of professional and knowledgeable armed guides.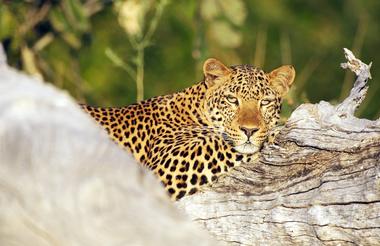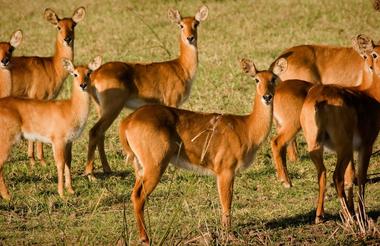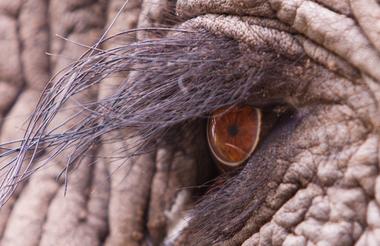 Lower Zambezi
Days 5 - 10
Located on the Zimbabwean border in the southern reaches of Zambia, the Lower Zambezi region is best known as the home to the Lower Zambezi National Park which features exceptional, undeveloped wildlife areas. It is renowned for its abundant game and a variety of different wildlife can be spotted such as hippos, buffalo, crocodiles, fish eagles and herds of elephants. The landscape features rugged unspoilt wilderness made up of vast floodplains scattered with indigenous woodlands. Visitors can look forward to an array of wonderful activities along the Zambezi including game drives, walking safaris, canoe trips and excellent tiger fishing.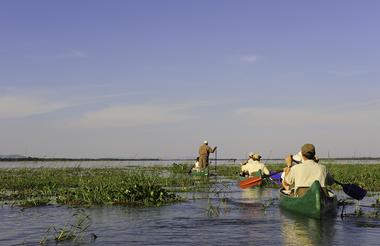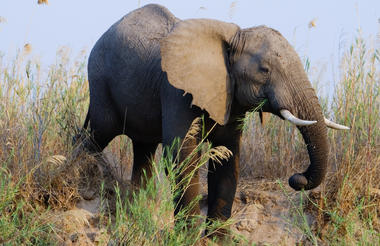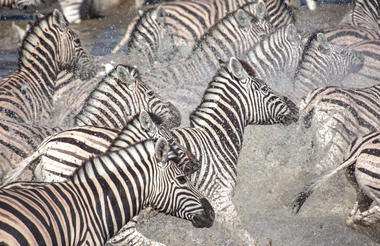 Victoria Falls (Zambia)
Days 10 - 12
Situated along the southern border of Zambia, Victoria Falls is spectacular sight of awe-inspiring beauty and grandeur on the Zambezi River. It forms the border between Zambia and Zimbabwe and stretches across almost two kilometres into a gorge over one hundred metres below - making it one of the world's widest waterfalls. Dubbed 'The Smoke that Thunders' by locals, this UNESCO World Heritage Site is a popular tourist destination for those visiting Zambia. It is world-renowned for its sheer beauty and offers visitors the opportunity to immerse themselves in spectacular landscapes inhabited by abundant wildlife. Visitors can look forward to a wide range of adventure sports such as kayaking, white water rafting, ziplining, bungee jumping and bridge swinging; and for those looking for more relaxation can enjoy a sunset boat cruise, game viewing, or browsing through the vibrant local Livingstone Market.