Ghana
Ghana is often referred to as 'Africa for beginners' and for good reason. It is a friendly and largely safe country with locals who typically speak excellent English and are usually eager to help first time foreigners find their feet on African soil. This spectacularly scenic nation boasts an exquisite tropical coastline and some exceptional national parks providing a haven for some unusual flora and fauna. The capital, Accra is a thriving metropolis complete with bustling markets, luxury hotels and a lively nightlife scene. Pack your itinerary with visits to gorgeous palm-fringed beaches, ancient forts, historical castles, and quaint fishing villages. Whether you are seeking a relaxing beach vacation or are keen to immerse yourself in the fascinating ancient cultures of this nation's diverse ethnic groups, Ghana offers a unique and compelling African experience.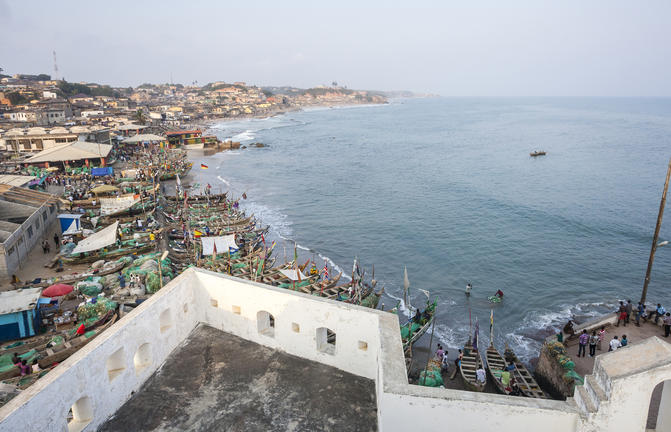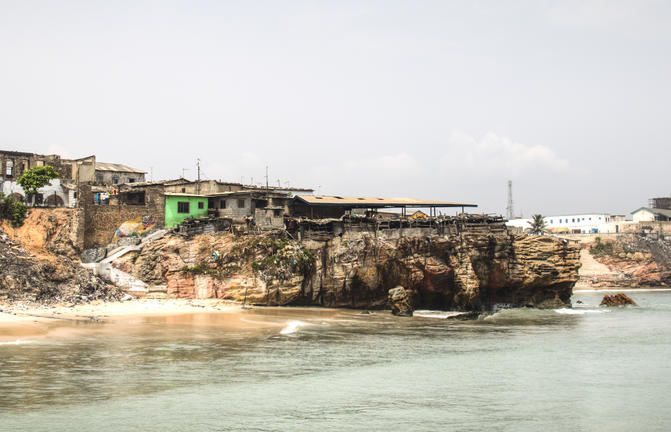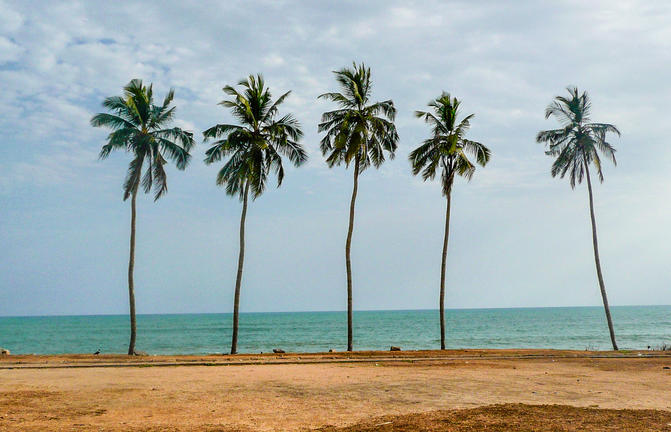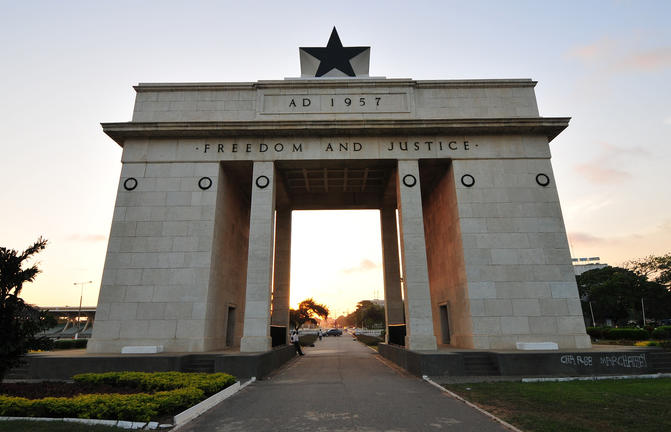 The word 'vim' is Ghanaian slang for 'energy and industriousness' and it is this lively atmosphere that overwhelmingly permeates the nation's bustling capital, Accra. The city offers an intriguing combination of city and village life. Affluent neighbourhoods complete with upmarket restaurants, glitzy shopping malls, and western fast food chains are interspersed with lower economic areas characterised by the bustling street culture that engulfs much of the rest of Ghana. While the city's vibrant atmosphere and daily life is undoubtedly its primary drawcard, visitors should also take the time to visit: Osu Castle; Nkrumah Memorial Park; the raucous Labadi Beach; and the hidden alleys, old stone houses, and wonderful cliff-top harbour vistas of Jamestown. The National Museum is also certainly worth a visit and provides insight into Ghana's fascinating history and culture from prehistory to the present.
Located along the south coast of Ghana, the fishing port of Elmina is best-known for its beautiful beaches and serves as the capital of the region. It is also known as a historical slave trading port and offers visitors a glimpse into the tragic history of the slave trade. Visitors can learn more about the area's past by visiting a number of fascinating sites including: the 17th-century Fort St. Jago, the Elmina Java Museum, the Dutch Cemetery and Elmina Castle, built by the Portuguese in 1482, it is the oldest European building in existence south of the Sahara.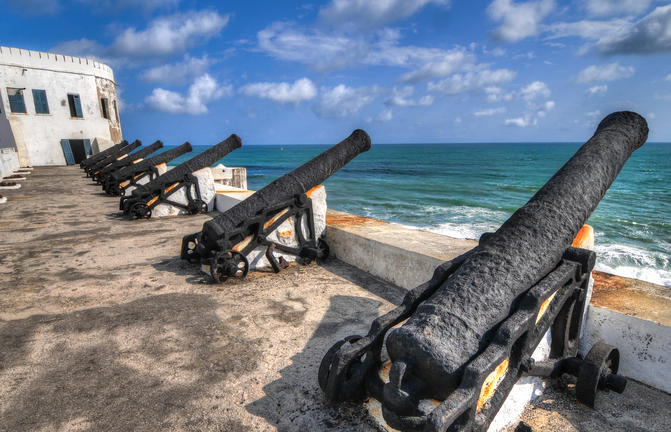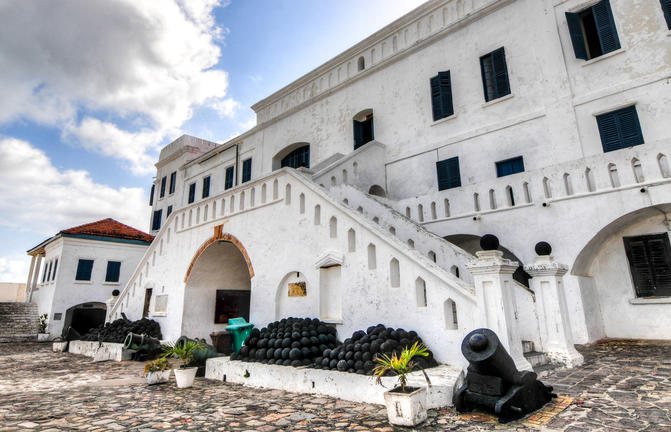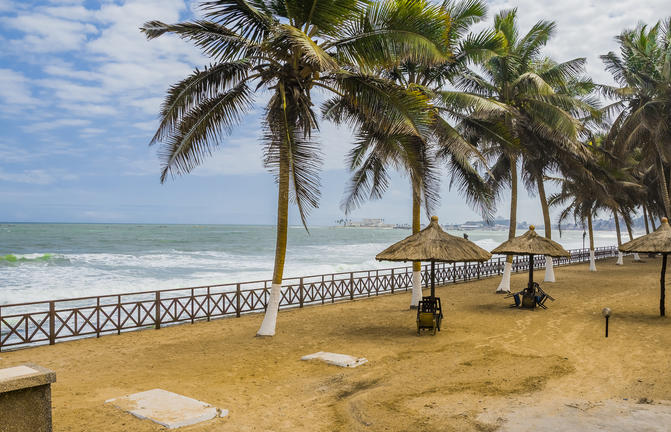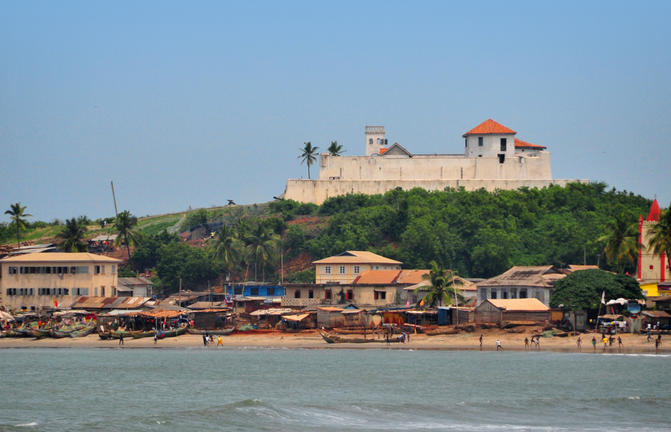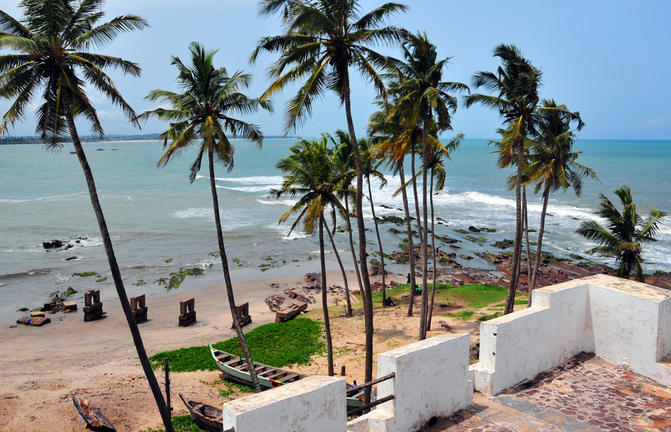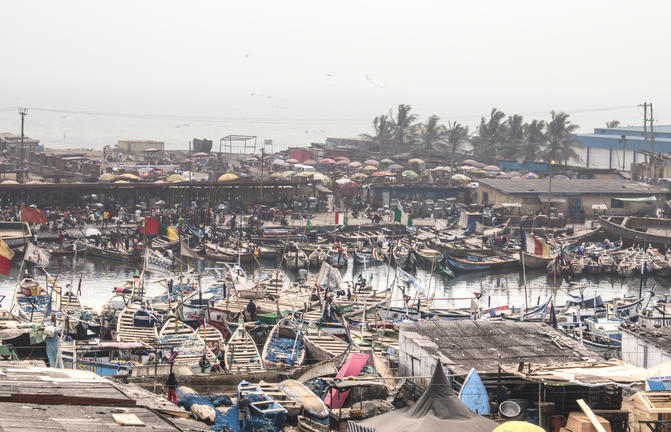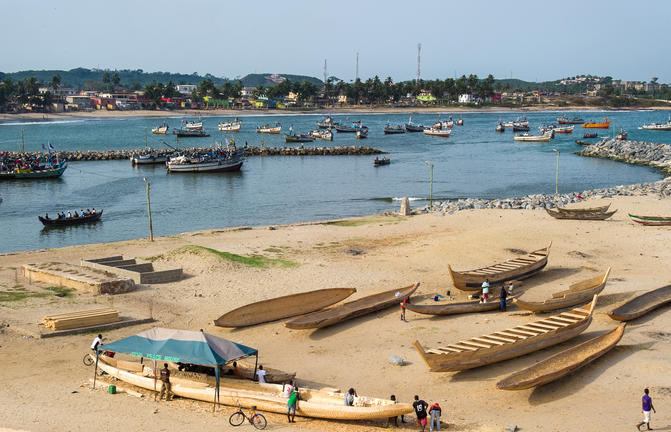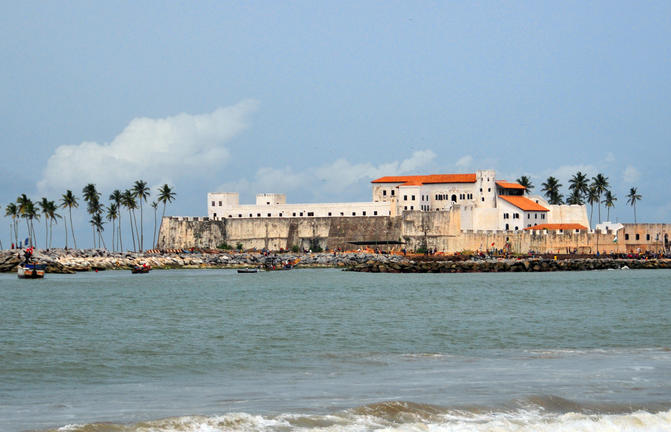 Togo
Set along the magnificent Atlantic Coast in West Africa, the off-the-beaten-track country of Togo is known for its varied landscapes, pristine white-sand beaches, and diverse cultural heritage. Togo also offers a huge dose of tradition with almost 40 different ethnic groups celebrating their rich culture and traditions with an array of festivals held throughout the year. Visitors can laze on the palm-fringed beaches of Lome and Aneho, view the amazing 17th-century mud huts of Koutammakou, and explore the country's spectacular interior, known for its cocoa and coffee plantations and undulating savannah-covered hills traversed by a network of scenic hiking trails. Other highlights include: visiting hilltop villages, browsing the fascinating fetish market, and soaking up Togo 's beautiful wilderness at the national parks of Fazao and Keran.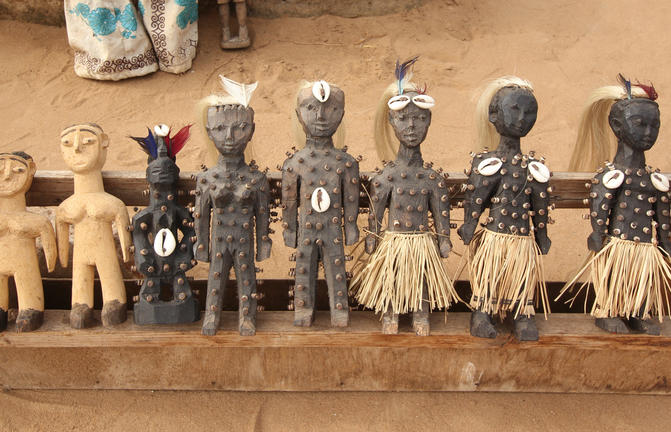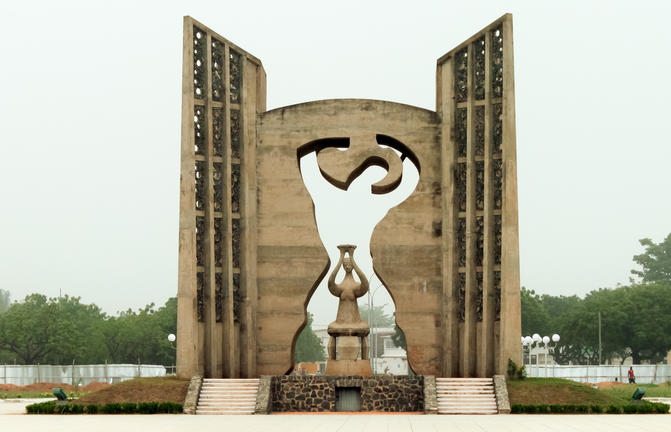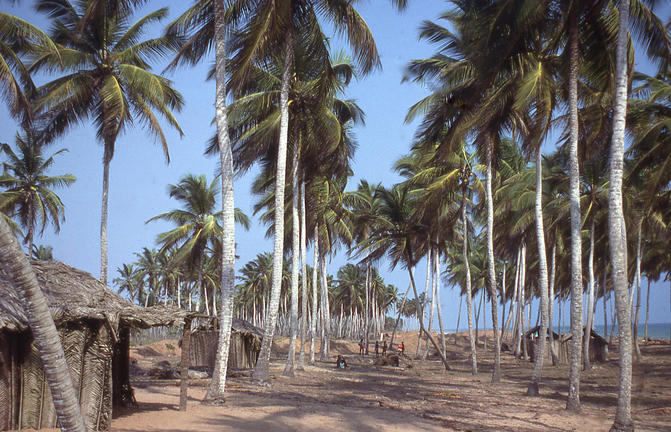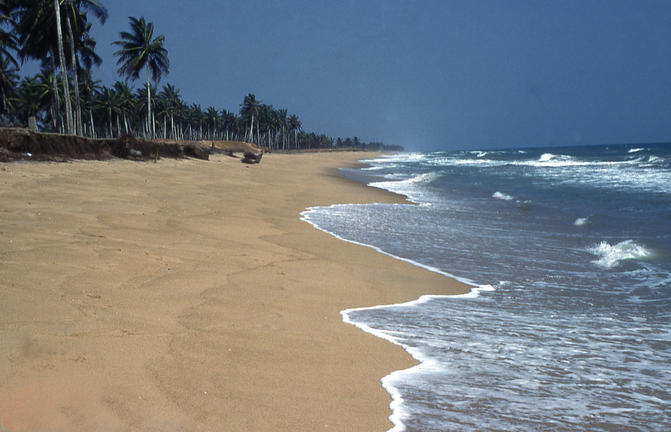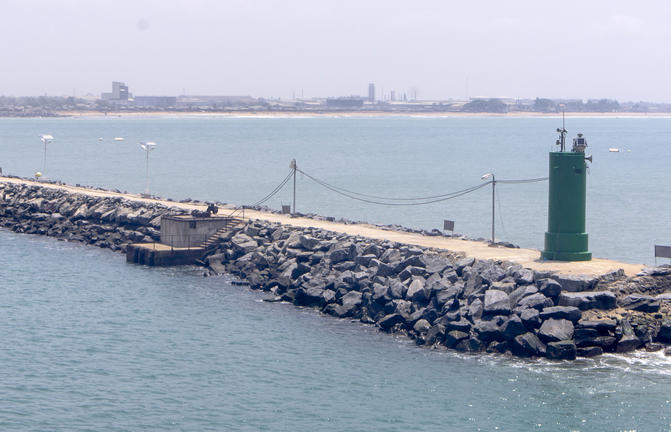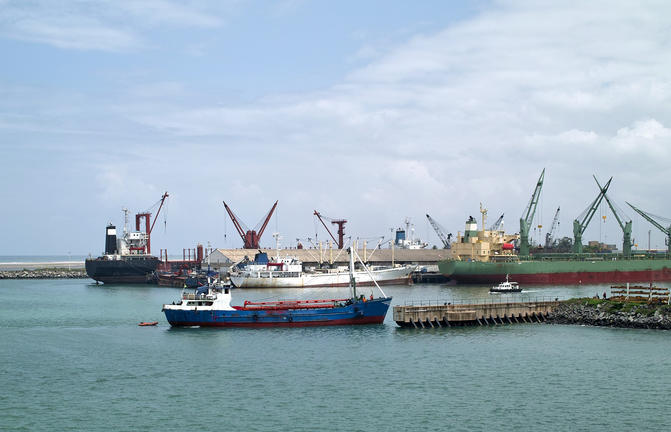 Situated on Africa's west coast fringing the Gulf of Guinea, the charming city of Lome serves as the capital and largest city of Togo in West Africa. Once known as 'The Pearl of West Africa', today it is a sprawling city boasting palm-lined boulevards edged by colonial buildings, a variety of street-side eateries and vibrant markets. Highlights include: the Akodessewa Fetish Market, selling voodoo items; the National Museum housed in the Congressional Palace, displaying an array of traditional West African masks, musical instruments and jewellery; as well as the UNESCO-listed traditional mud-tower settlements of the Batammariba in the Koutammakou. Visitors can also look forward to soaking up Lome's rich cultural heritage featuring a mix of German, Portuguese and British influences, or relaxing at a beachside hotel after a long day of exploring the fascinating city streets.
Located on the infamous strip of West Africa's shoreline known as the Slave Coast, Ouidah was once the capital of the country's human trafficking trade. During the 18th and 19th century, slaves captured from all over the region were taken to the town to be shipped onwards to other parts of the world. Today, this tragic episode in history is commemorated with a memorial trail lined with monuments, including the Tree of Forgetfulness and the Door of No Return. Benin is the birthplace of the original form of voodoo – known here as Vodun – and one of Ouidah's most intriguing and bizarre attractions is the Temple of Pythons, home to around 60 snakes that are held holy in this animist religion. Another must-see is the Sacred Forest – dotted with statues representing Vodun deities.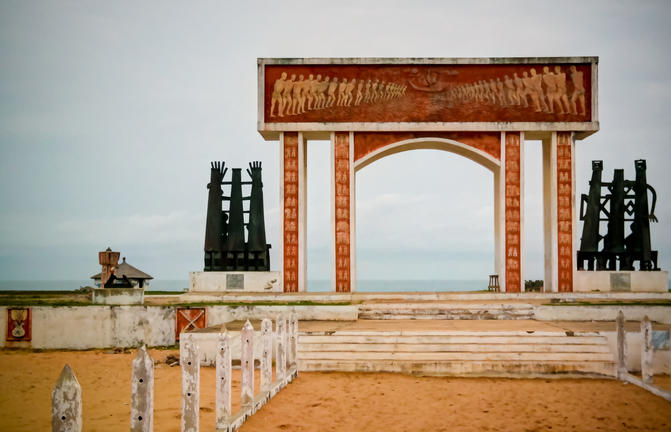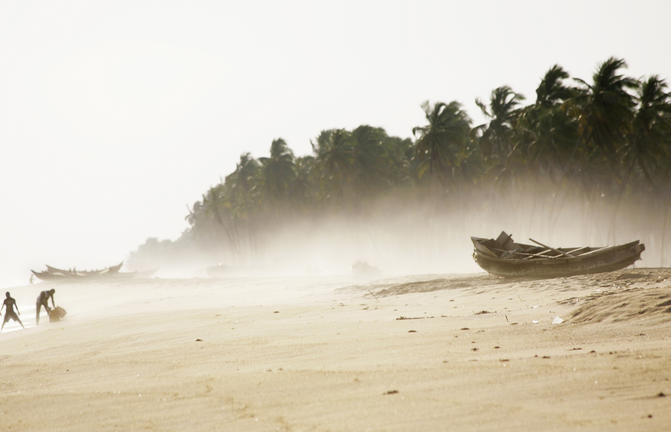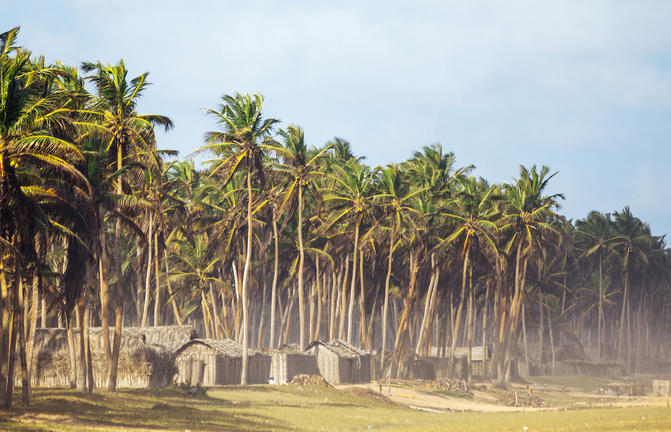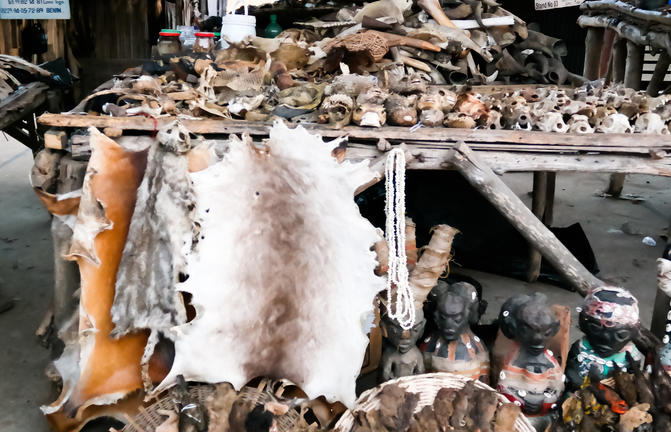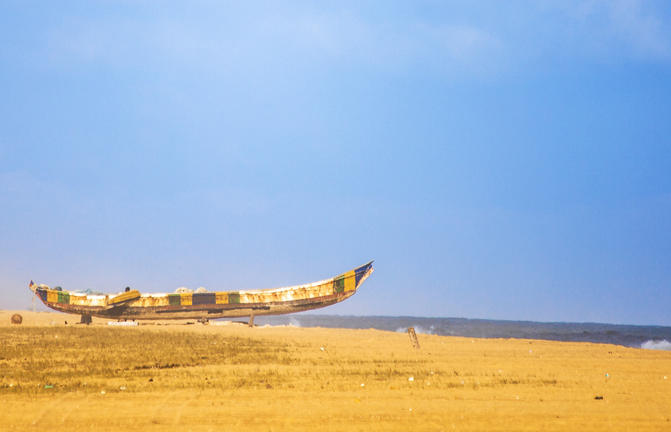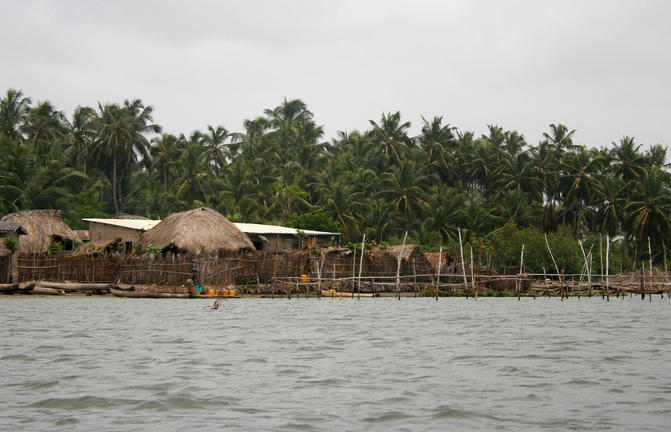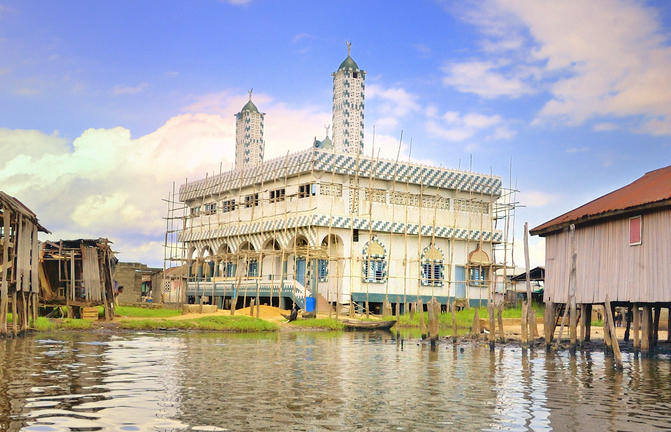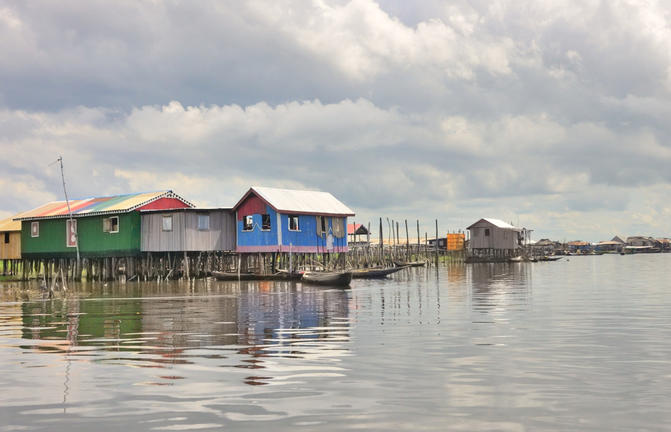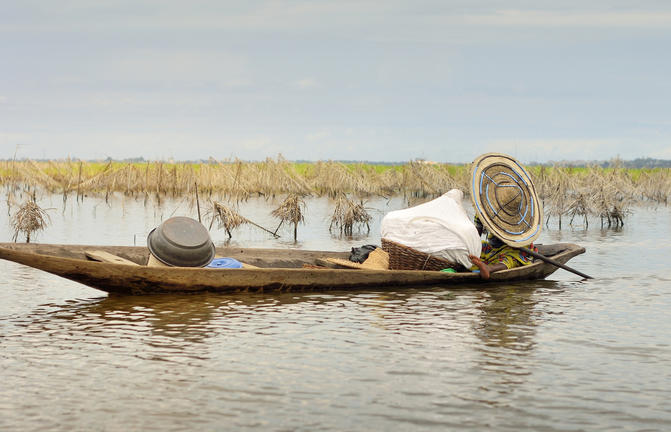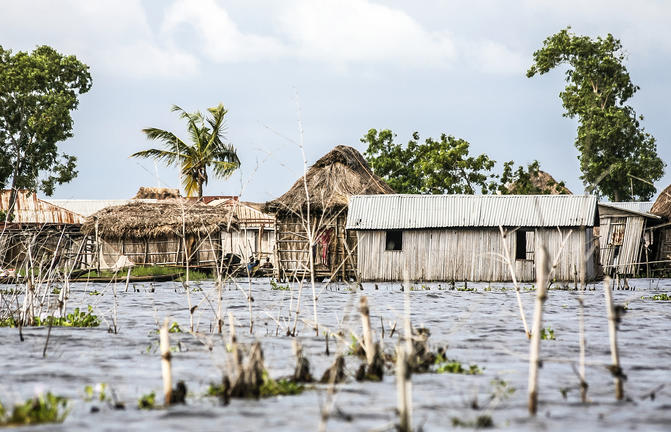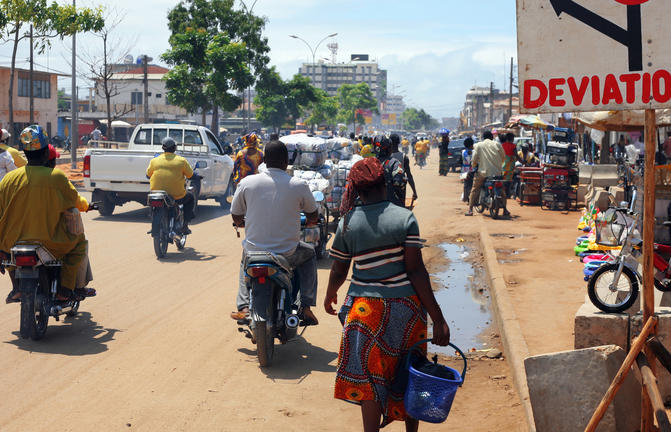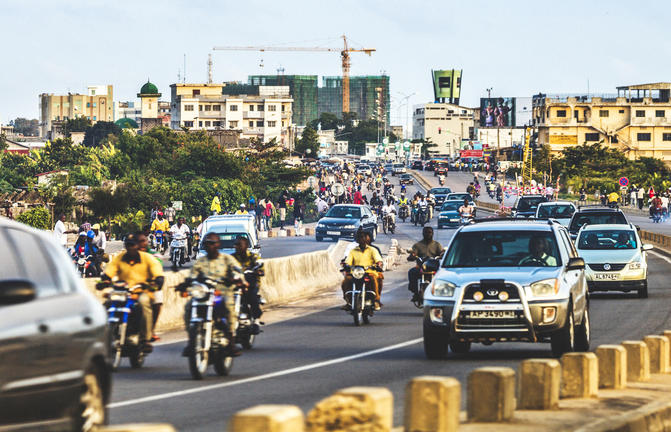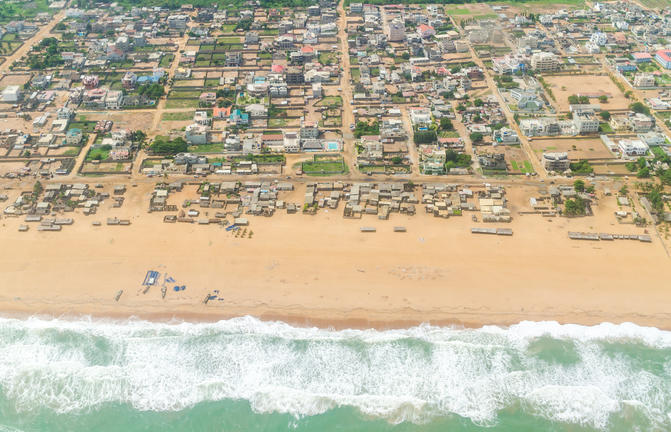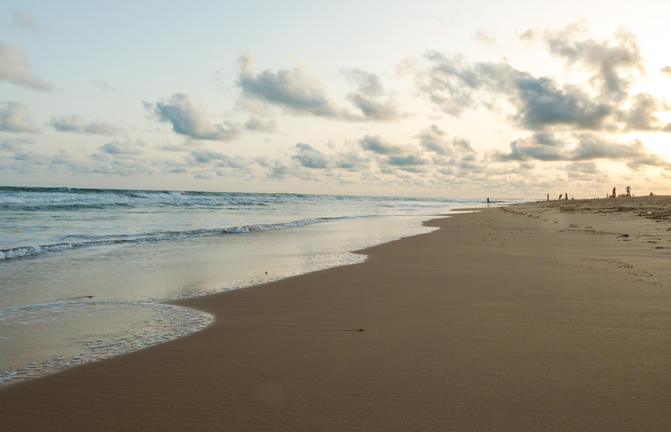 Cotonou is Benin's biggest city and a key financial hub located on the country's south coast – crowded, cosmopolitan and potently atmospheric. There is nowhere better to experience its essence than at Dantokpa Market – West Africa's largest outdoor market, sprawling over 200 000 square metres. Vendors peddle a vast and eclectic assortment of spices, fresh produce, traditional African prints, religious ornaments, jewellery and more. The market's sheer size is intimidating, not to mention the crowds and frenzy within, but its vibrant energy and excellent shopping opportunities make it well worth a visit. Other highlight attractions are the Cotonou Cathedral, with its candy-striped facade of wine-red and white tiles, the Fondation Zinsou, an art museum showcasing contemporary African art and cultural displays, and to the west of the city, lovely Obama Beach.