Savuti - Chobe National Park
Days 1 - 3
Savuti, also known as Savute lies in the heart of Botswana's beautiful Chobe National Park. This dynamic wilderness is a sweeping expanse of savannah brooded over by several rocky outcrops which guard a relic marsh and the dry channel that was once its lifeline. The Savute goes through wet and dry cycles, where wild dogs hunt in the dry river channel where crocodiles swam only twenty years ago. Visitors to this spectacular area can spot abundant wildlife including: a variety of birds, elephants, antelope, lion prides, black-backed jackal, bat-eared foxes, tsessebe, kudu, hyena, cheetah Cape buffalo herds, and thousands of migrating zebra and wildebeest.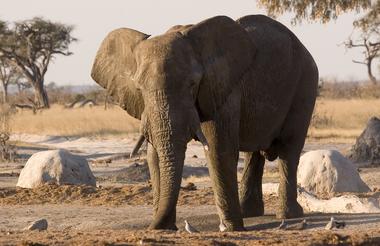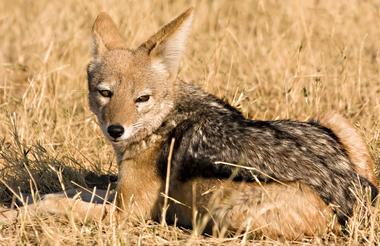 Okavango Delta
Days 3 - 5
Situated in the northwestern corner of Botswana, the Okavango Delta is a World Heritage Site as it is the largest inland delta in the world. The magnificent Okavango River sprawls out over the dry sands of the Kalahari Desert forming this flourishing waterlogged oasis featuring countless meandering waterways and crystal clear lagoons studded with water lilies, as well as fertile floodplains and reeded islands inhabited with abundant wildlife. The Okavango Delta stretches over 15000 square kilometres. Visitors can enjoy a number of wonderful activities such as game viewing, fishing, bird watching or taking an authentic guided Mokoro excursion through this wetland paradise in a traditional dugout canoe. Commonly spotted animals include: lion, rhino, leopard, giraffe, hippos, elephants, crocodiles and countless species of bird.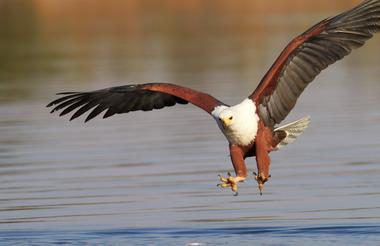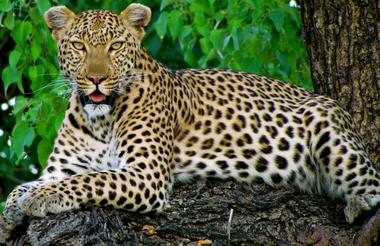 Cape Town
Days 5 - 8
Resting at the confluence of the Indian and Atlantic oceans, situated between the slopes of the iconic Table Mountain and the glistening sapphire waters of Table Bay, the exceptionally scenic city of Cape Town is in a class of its own. Some cities boast rich culture, vibrant nightlife, a cosmopolitan atmosphere and extraordinary architecture, while others boast breathtaking landscapes and extraordinary natural wonders. Cape Town is fortunate to be blessed with all of these attractions and so much more. With its bustling harbour, world-class beaches, top-notch vineyards, and its mountainous surroundings brimming with diverse flora and fauna, Cape Town consistently captivates the hearts of all who visit.