Zimbabwe
A nation of spectacular natural beauty, friendly people and rich culture, Zimbabwe's status as one of Africa's leading safari destinations was dampened for years by its political instability. But now that the country is transcending its strife and returning to a state of equilibrium, it is once again emerging as a vacation highlight of the continent. Victoria Falls – known to locals as 'The Smoke That Thunders' – is one of the seven natural wonders of the world and the sheer power of this massive body of water plunging into the Zambezi Gorge is awe-inspiring and unforgettable. Lake Kariba, with its game-rich shores and islands, is an idyllic safari spot featuring mind-blowing sunsets; Hwange National Park is known for its huge herds of elephants; and a kayak trip down the Zambezi through the Mana Pools National Park will appeal to the intrepid traveller, providing close encounters with crocodiles, hippos and a host of other wildlife.
Victoria Falls (Zimbabwe)
Days 2 - 4
Victoria Falls is one of the world's most impressive waterfalls. It is set on the magnificent Zambezi River which creates the border between Zambia and Zimbabwe. These spectacular falls can be easily visited and viewed from the Zimbabwean side. Considered to be the world's widest waterfalls, Victoria Falls measures an impressive 1708 metres in width. The small town of Victoria Falls, which lies adjacent to the waterfalls, serves as a great base from which to explore the many attractions this area of Zimbabwe has to offer. The surrounding area provides a wide range of adrenalin-filled activities for adventure lovers. Visitors can look forward to an array of wonderful activities including: scenic flights, micro lighting, white water rafting, bungee jumping, kayaking, and once-in-a-lifetime expeditions into the incredible Chobe National Park.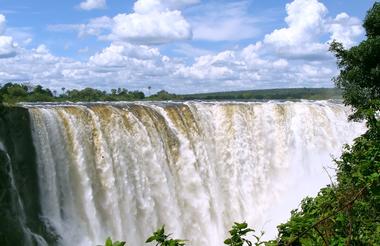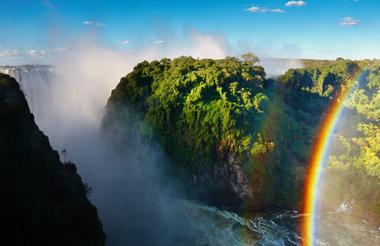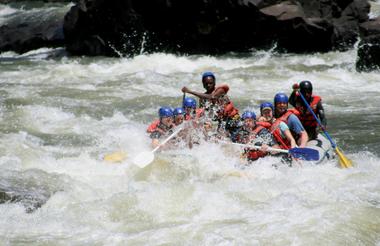 South Africa
One of the most culturally and geographically diverse places on earth, South Africa, fondly known by locals as the 'Rainbow Nation', boasts 11 official languages, and its inhabitants are influenced by a fascinating mix of cultures. Discover the gourmet restaurants, impressive art scene, vibrant nightlife, and beautiful beaches of Cape Town; enjoy a local braai (barbecue) in the Soweto township; browse the bustling Indian markets in Durban, or sample some of the world's finest wines at the myriad wine estates dotting the Cape Winelands. Some historical attractions to explore include the Zululand battlefields of KwaZulu-Natal, the Apartheid Museum in Johannesburg, and Robben Island, just off the coast of Cape Town. Above all else, its untamed wilderness is astonishing: wildlife roams freely across massive unfenced game reserves such as the world-famous Kruger National Park.
Timbavati Private Nature Reserve
Days 4 - 6
Located in the Mpumalanga Province, the Timbavati Private Nature Reserve shares a fenceless border with the world-renowned Kruger National Park. This magnificent 60 000 hectare reserve is best known for its two very rare white lions discovered here in the 1970s, which gave this destination its name. Meaning 'the place where something sacred came down to earth from the heavens', the park lives up to the hype with its enthralling African savannah, abundant wildlife, and friendly people. Visitors have the opportunity to see 40 mammal species, 360 bird species and the famous Big Five (lion, leopard, rhinoceros, elephant, and Cape buffalo). Enjoy a wide array of activities including daytime safaris, guided night game drives, bush walks, and excellent bird watching.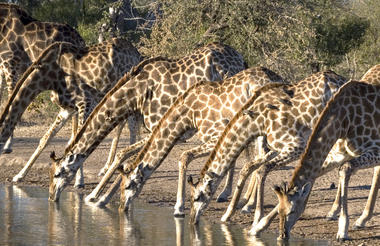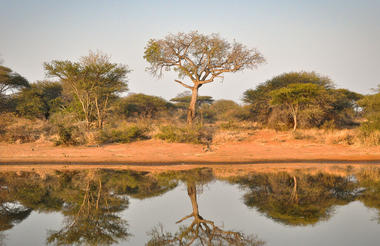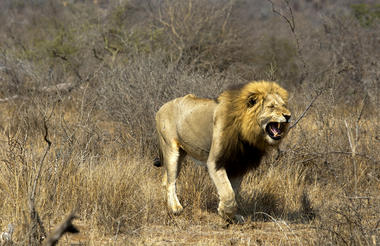 Sabi Sand Private Game Reserve
Days 6 - 8
Adjacent to the Kruger National Park, the Sabi Sand Private Game Reserve is a private premier viewing destination. It was the first-ever private nature reserve established in South Africa. The landscape features 65 000 hectares of savannah-covered land interspersed with watering holes, dry river beds, Lowveld woodlands, and the perennial Sabi and Sand rivers. This spectacular reserve offers exceptional game viewing opportunities with frequent sightings of the renowned Big Five as well as cheetah, zebra, giraffe, and a variety of antelope. Visitors can enjoy excellent wildlife viewing, dining under the stars, guided bush walks and enjoying a stay in some of South Africa's most luxurious safari lodges.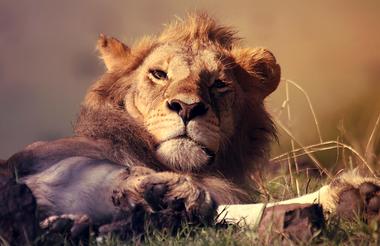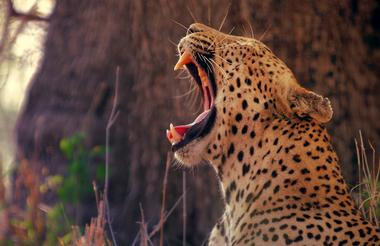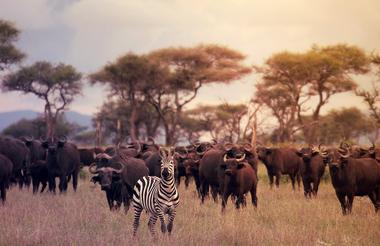 Cape Town
Days 8 - 11
Resting at the confluence of the Indian and Atlantic oceans, situated between the slopes of the iconic Table Mountain and the glistening sapphire waters of the Atlantic and Indian oceans, the exceptionally scenic city of Cape Town is in a class of its own. Some cities boast rich culture, vibrant nightlife, a cosmopolitan atmosphere and extraordinary architecture, while others boast breathtaking landscapes and extraordinary natural wonders. Cape Town is fortunate to be blessed with all of these attractions and so much more. With its bustling harbour, world-class beaches, top-notch vineyards, and its mountainous surroundings brimming with diverse flora and fauna, Cape Town consistently captivates the hearts of all who visit.