Mana Pools National Park
Days 1 - 5
Located in northern Zimbabwe, the life-giving power of the Zambezi River makes Mana Pools National Park one of Zimbabwe's most lush and flourishing regions. Characterised by a diversity of landscapes including floodplains, forests, and baobab trees, the park has been designated as a UNESCO World Heritage Site for its natural beauty; providing a fantastic destination for photographers. It is an Important Bird Area and is also one of the continent's premier game-viewing locations, known for its good chances of seeing elephants, wild dogs, lions, and leopards. Visitors can look forward to an array of activities such as canoe trips, guided walks, game drives, river cruises, nature walks, bird watching, and catch-and-release fishing.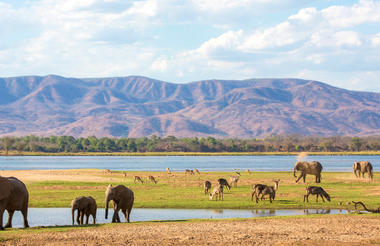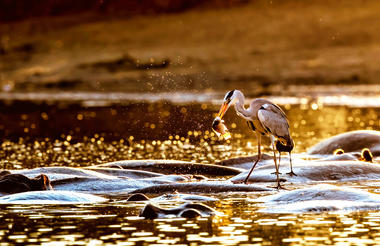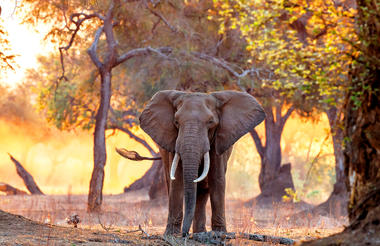 Lake Kariba
Days 5 - 8
The planet's most voluminous man-made lake, Kariba is a popular tourist destination that was created in the 1950s when the mighty Zambezi was dammed. It stretches for more than 200 kilometres along the border between Zimbabwe and Zambia, forming a natural boundary between the two countries. The lake's waters are home to abundant wildlife including: crocodiles, hippos, fish and aquatic birds, while its shoreline and islands are rich with terrestrial game such as elephant and buffalo. It has become one of Zimbabwe's main tourist attractions offering houseboat holidays, fishing safaris and wonderful game viewing experiences.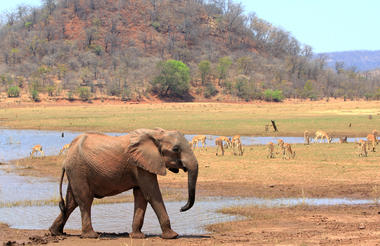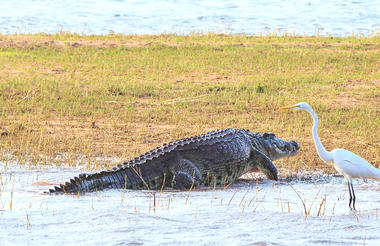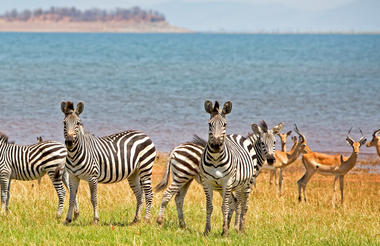 Southern Hwange National Park
Days 8 - 12
Located in western Zimbabwe, Hwange National Park (formerly Wankie Game Reserve) is the largest natural reserve in the country and is famous for its rich diversity of wildlife. Home to one of the biggest elephant populations in the world, as well as around 100 mammal species, the park is popular among animal lovers. Several protected species inhabit the awe-inspiring open landscapes, including the endangered wild dog, critically endangered black rhino, and rare roan and sable - along with lion, cheetah, and around 500 bird species. Adventurers can look forward to guided bush hikes, game drives, and horse riding safaris, all of which offer excellent photographic opportunities.