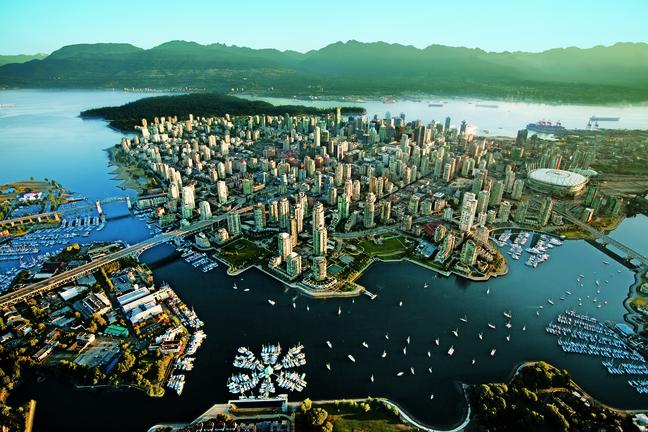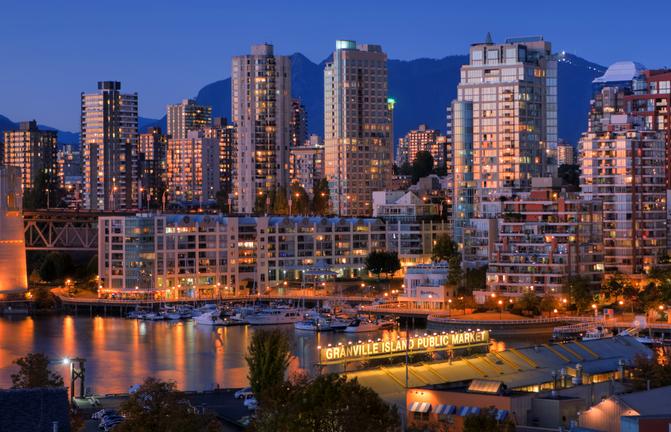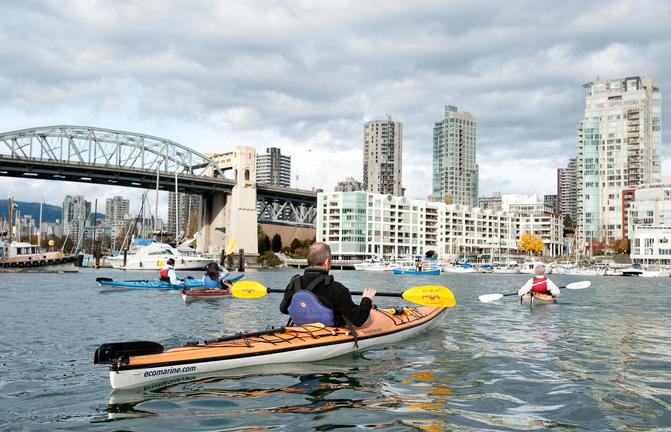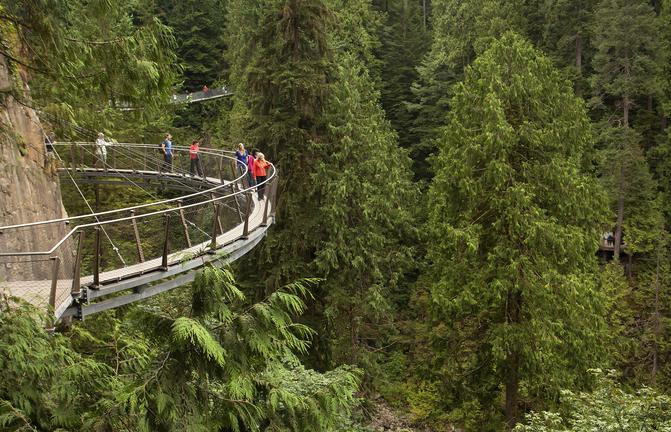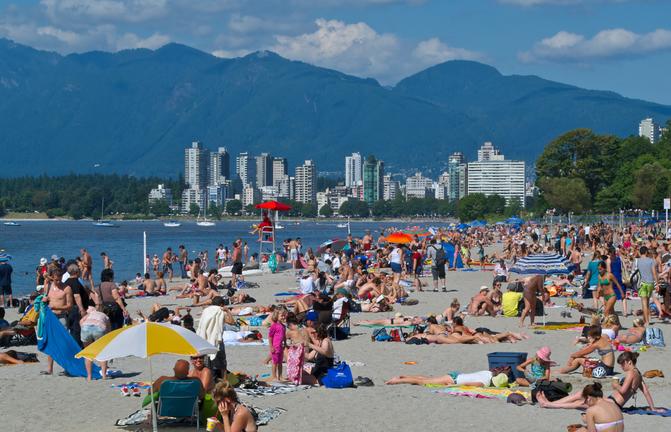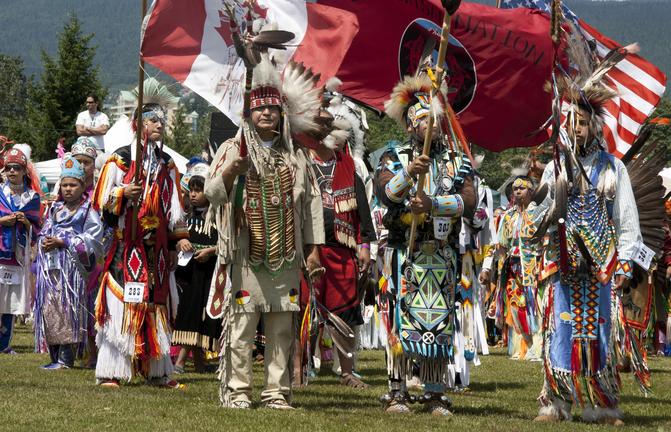 Located at Canada's southwestern border, the city of Vancouver boasts majestic mountains, sparkling ocean, rainforests and beautiful foliage in all four seasons. A vast multicultural population, endless activities, and excellent infrastructure ensure Vancouver is welcoming to all. While the city has excellent public transportation, it is a great walking city - easily accessible, clean, green and safe. Vancouver caters to almost any interest throughout the year; visitors can enjoy world-class shopping, gourmet meals, outstanding live entertainment, sporting events, theatre, outdoor adventure, a huge array of watersports, and spectacular sights and attractions. The city is also known for its easy access to Whistler, the Canadian Rockies, Victoria, and Vancouver Island. Don't miss the opportunity to traverse the thrilling, famous Capilano Suspension Bridge and its new related activities, including palpitation-inducing cliff walks and historical tribal sites.
Situated on Alaska's southeastern coast, on the island of Revillagigedo, the city of Ketchikan is known for its plentiful salmon, jaw-dropping scenery, and an incredibly rich First Nation culture. Ketchikan is idyllically positioned along a network of waterways known as the 'Inside Passage', which meander through some of the most jaw-droppingly beautiful wilderness in the world. Known as the 'The Salmon Capital of the World', Ketchikan boasts a thriving century-old fishing culture and is home to the world's largest collection of totem poles. Visitors can look forward to a variety of activities including: learning about Native Alaskan culture, visiting local art galleries, fishing on one of the many lakes and rivers, ziplining over misty fjords, or spotting whales, dolphins, and sea lions.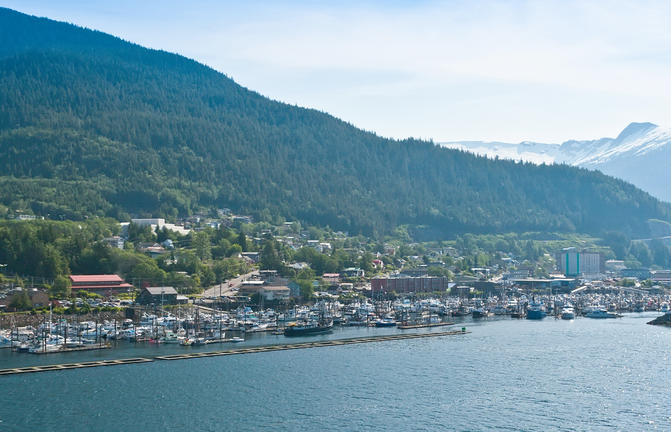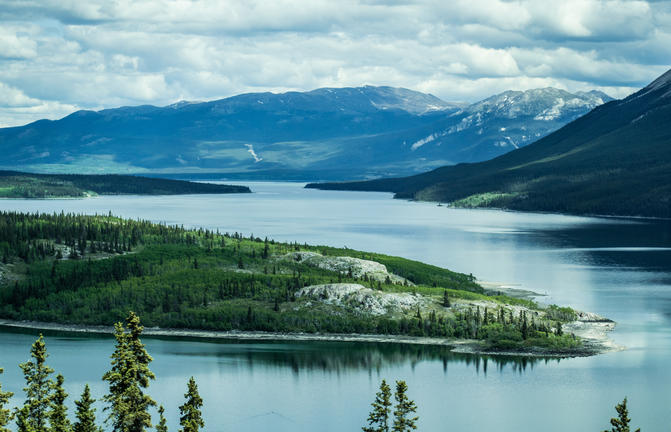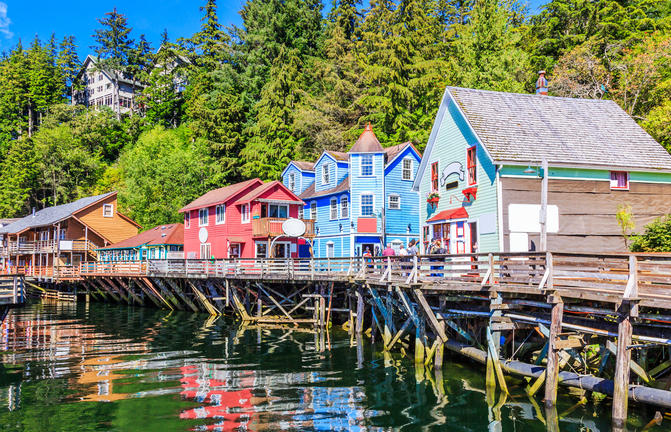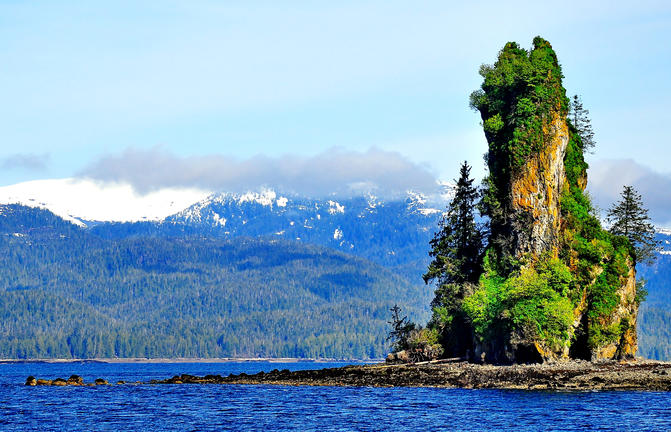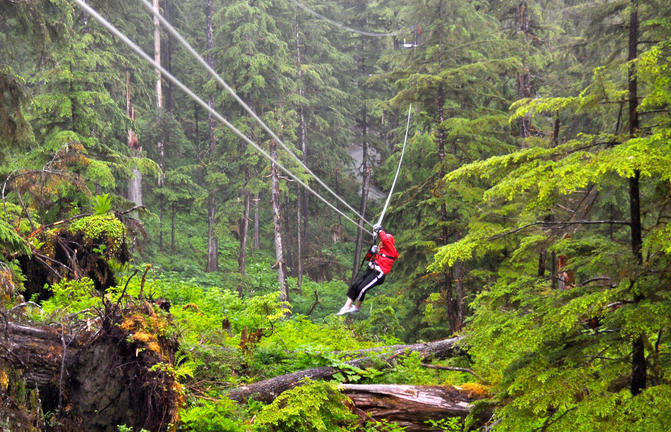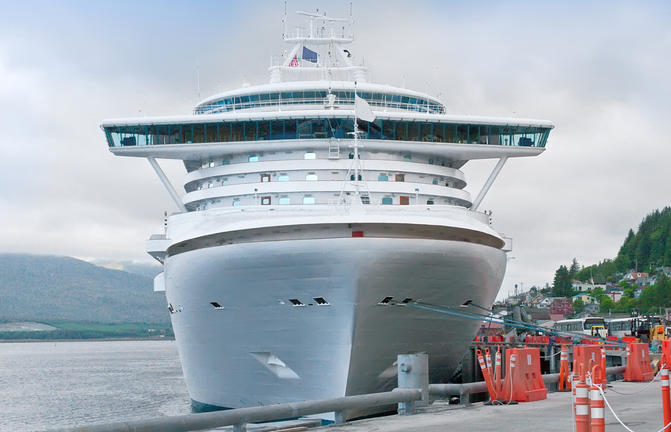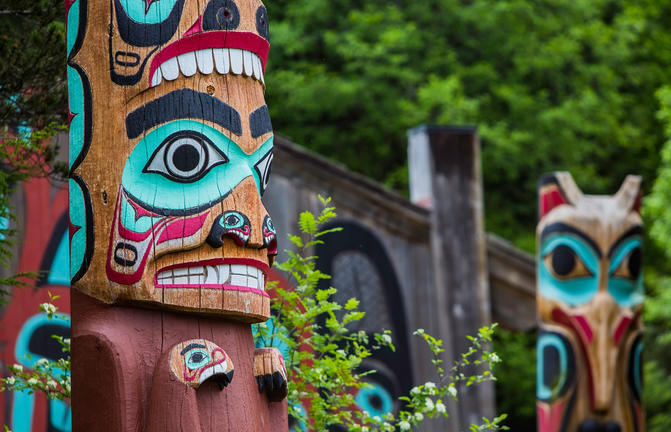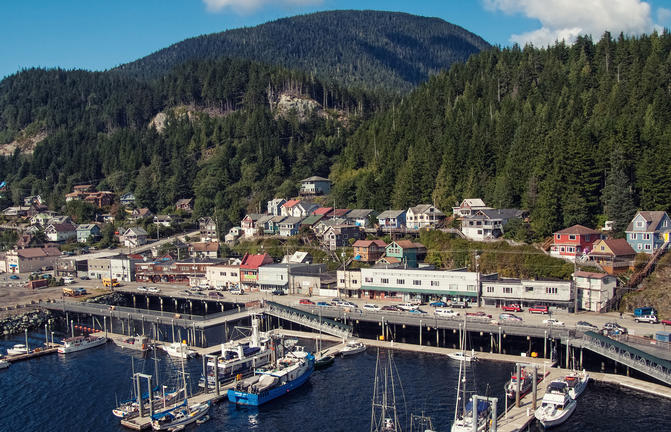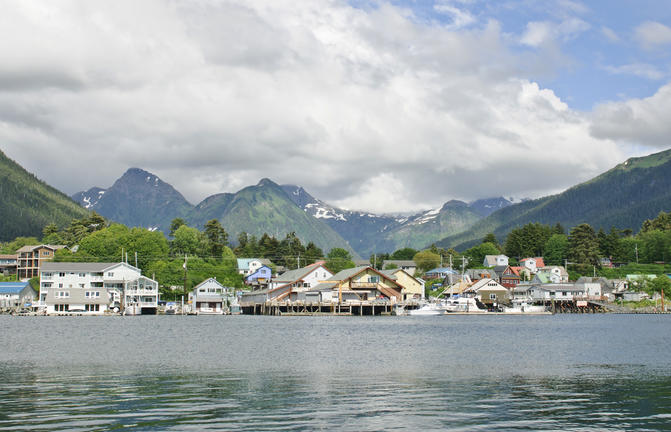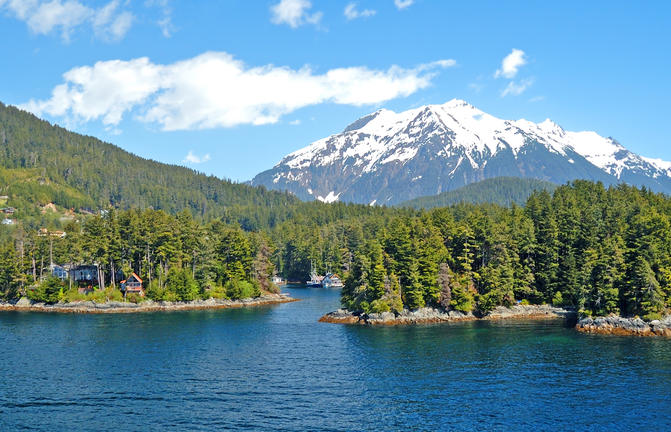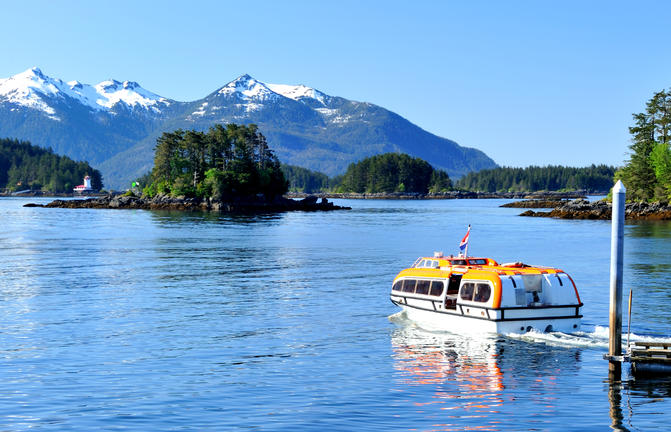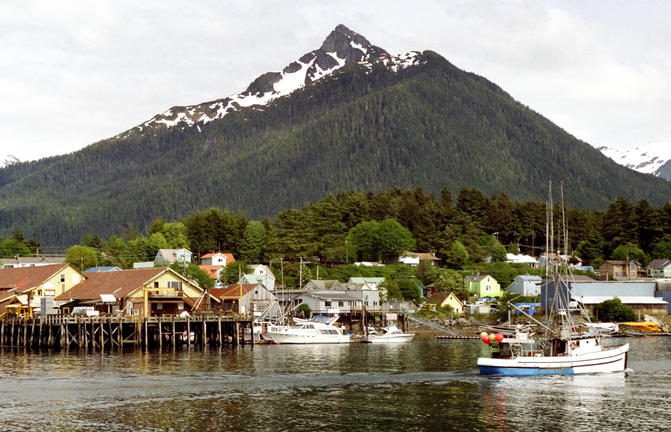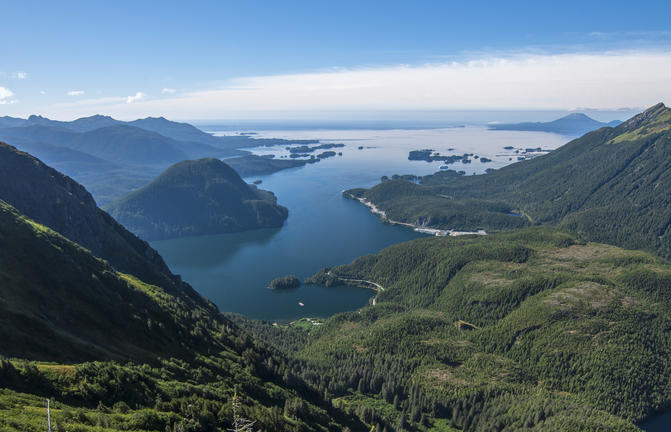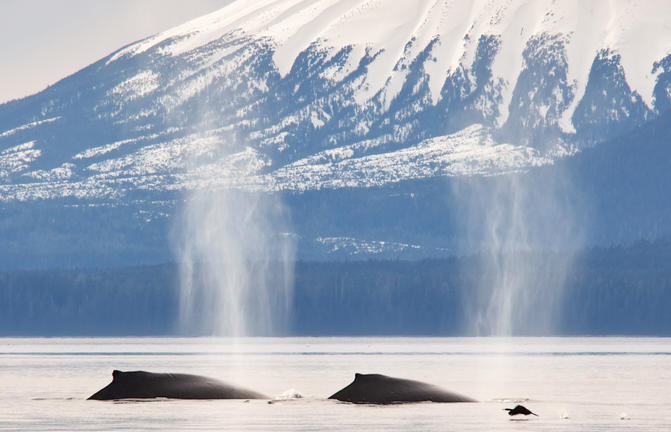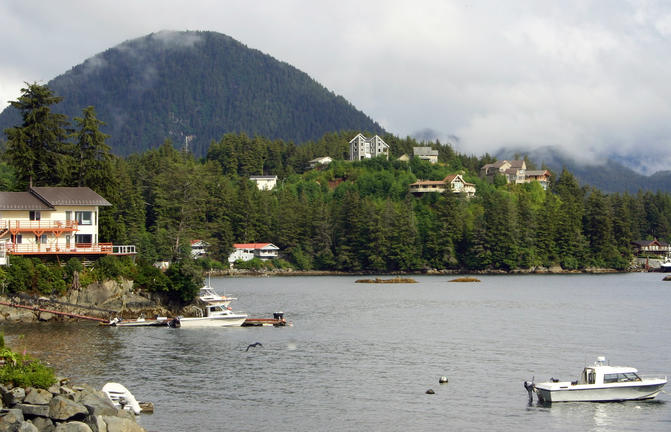 Set in the Gulf of Alaska, the picturesque city of Sitka is situated on part of Baranof Island, as well as Chichagof Island. This seaside community is known for its eclectic cultural heritage, incredibly scenic natural landscape and abundant wildlife. Sitka was part of Russia until 1867, which accounts for its rich Russian heritage and also boasts a rich blend of American, and indigenous Tlingit influences. Visitors can view traditional dancing, hike the totem-lined rainforest trail, and spot an array of wildlife such as sea lion, sea otter, and humpback whale, as well as bald eagles and coastal brown bears. Other highlights include: soaking up the views of impressive Mt Edgecumbe, a dormant volcano; visiting Tongass National Forest, the largest temperate rainforest in the world; and exploring the magnificent surrounding landscape featuring snow-capped mountains and forested islands. Other popular activities include: kayaking, quad biking, and fishing.
Sandwiched between the Gastineau Channel and alpine-forested mountains, Alaska's remote capital, Juneau, features restored historic buildings, fascinating museums and vibrant nightlife. This geographically secluded city is the only state capital in America with no road system. It is a popular stopover for cruise ship visitors, who flock here for the spectacular natural surroundings and to view ancient calving glaciers. The area offers an excellent array of wildlife, including humpback whales, seals, eagles, and brown bears. Juneau offers visitors a cornucopia of exceptional wilderness attractions, including the Tracy Arm-Fords Terror Wilderness Area, the Glacier Bay National Park and Admiralty Island National Monument, featuring the largest national forest in America. Don't miss the massive world-famous Mendenhall Glacier. Other popular activities include kayaking, fishing, hiking, and hunting.