Victoria Falls (Zimbabwe)
Days 1 - 3
The iconic waterfalls in the Zambezi River are one of the Seven Natural Wonders of the World. About two-thirds are visible from the Zimbabwean side. While the spectacle of masses of cascading water is undoubtedly the star attraction, the area also offers adventure and sightseeing opportunities which certainly warrant a longer stay. Victoria Falls, the tourist town at the western side of the falls, is easy to explore on foot. It has some excellent accommodation and restaurants and, of course, an eclectic variety of African curios and authentic art sold by friendly locals who are wonderfully welcoming and eager to help visitors enjoy the experience.
Activities: Scenic flights over the falls by helicopter or microlight; bungee jumping off the Victoria Falls Bridge; white-water rafting (seasonal); day trips to Chobe National Park.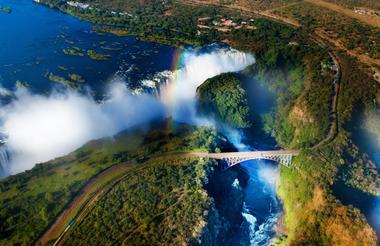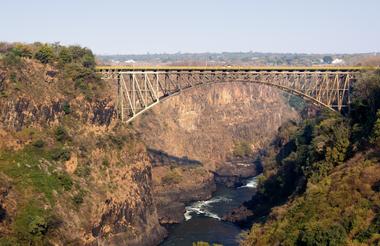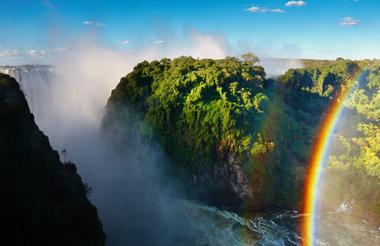 Chobe River Front
Days 3 - 5
The Chobe River forms the northern boundary of the Chobe National Park which is renowned for its diverse and abundant game viewing opportunities. This section of the park is best known for its dense concentration of wildlife, including elephant and hippo populations, but the waters attract all manner of game including large herds of buffalo and the lions that prey on them - a visit to the Chobe River Front guarantees close encounters with an array of African wildlife. Visitors can look forward to a range of exciting activities such as 4WD along the banks; motorboat cruises; and rare birdlife spotting. For a unique, luxury safari experience, hire a houseboat.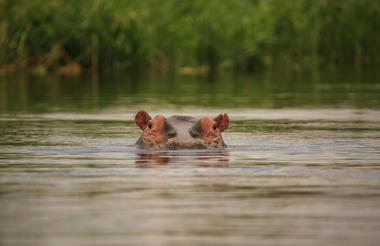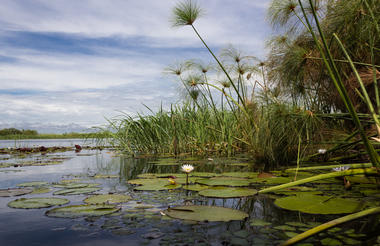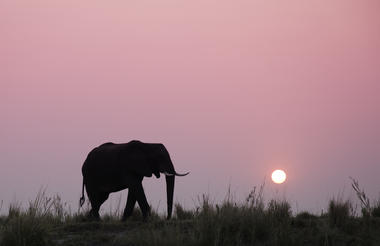 Moremi Game Reserve
Days 5 - 7
Situated in the east of the Okavango Delta, Moremi Game Reserve ranks as one of the most beautiful reserves in Africa. It covers more than 4871 square kilometres of pristine wilderness, and this varied terrain includes savannah, winding waterways, and dense forest. The diverse ecosystem supports an incredibly wide spectrum of wildlife, ranging from large herds of buffalo, wildebeest and zebra, to the rare sitatunga and lechwe antelope, lion, cheetah and packs of wild dog in the open grasslands. The birdlife is prolific and includes most of the 550 bird species recorded on Botswana's national bird list. A range of luxury lodges in the reserve offers visitors the perfect base to experience this corner of paradise.