Chobe River Front
Days 1 - 3
The Chobe River forms the northern boundary of the Chobe National Park which is renowned for its diverse and abundant game viewing opportunities. This section of the park is best known for its dense concentration of wildlife, including elephant and hippo populations, but the waters attract all manner of game including large herds of buffalo and the lions that prey on them - a visit to the Chobe River Front guarantees close encounters with an array of African wildlife. Visitors can look forward to a range of exciting activities such as 4WD along the banks; motorboat cruises; and rare birdlife spotting. For a unique, luxury safari experience, hire a houseboat.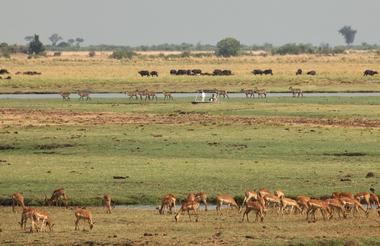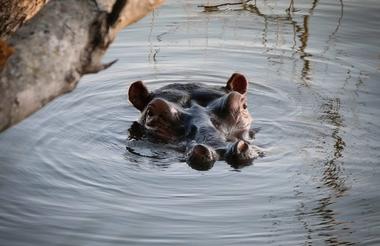 Khwai Community Area
Days 3 - 5
The Khwai area of the Okavango lies along the northern boundary of the Moremi Game Reserve. Khwai Community Area has unfenced boundaries allowing wildlife to move freely between the woodlands in the wet season when water is plentiful and back to permanent rivers and lagoons in the dry season. The Khwai area offers the same wildlife experience as the Moremi Game Reserve with the added advantage of being a private concession, which means the ability to do walking safaris and night drives. Don't miss the opportunity to soak up beautiful views of the scenic landscape and spot an array of wildlife.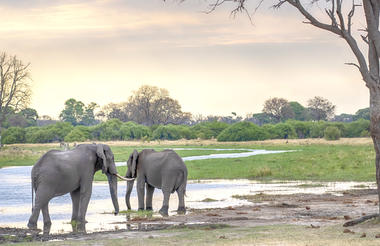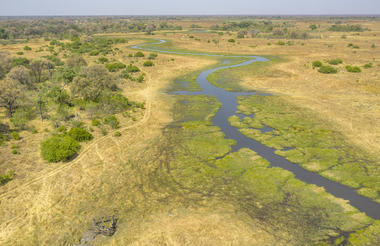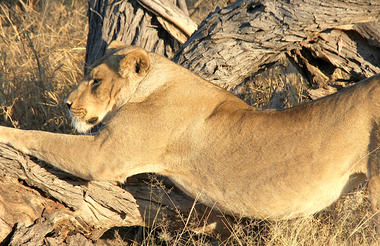 Okavango Delta
Days 5 - 8
Situated in the northwestern corner of Botswana, the Okavango Delta is a World Heritage Site as it is the largest inland delta in the world. The magnificent Okavango River sprawls out over the dry sands of the Kalahari Desert forming this flourishing waterlogged oasis featuring countless meandering waterways and crystal clear lagoons studded with water lilies, as well as fertile floodplains and reeded islands inhabited with abundant wildlife. The Okavango Delta stretches over an impressive15000 square kilometres. Visitors can enjoy a number of wonderful activities such as game viewing, fishing, bird watching or taking an authentic guided Mokoro excursion through this wetland paradise in a traditional dugout canoe. Commonly spotted animals include: lion, rhino, leopard, giraffe, hippos, elephants, crocodiles and countless species of bird.