Victoria Falls (Zimbabwe)
Days 1 - 4
Victoria Falls is one of the world's most impressive waterfalls. It is set on the magnificent Zambezi River which creates the border between Zambia and Zimbabwe. These spectacular falls can be easily visited and viewed from the Zimbabwean side. Considered to be the world's widest waterfalls, Victoria Falls measures an impressive 1708 metres in width. The small town of Victoria Falls, which lies adjacent to the waterfalls, serves as a great base from which to explore the many attractions this area of Zimbabwe has to offer. The surrounding area provides a wide range of adrenalin-filled activities for adventure lovers. Visitors can look forward to an array of wonderful activities including: scenic flights, micro lighting, white water rafting, bungee jumping, kayaking, and once-in-a-lifetime expeditions into the incredible Chobe National Park.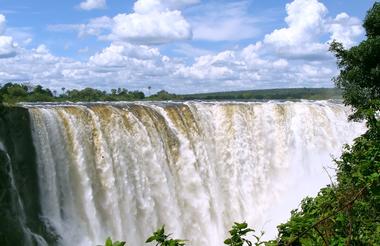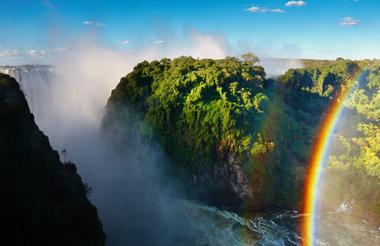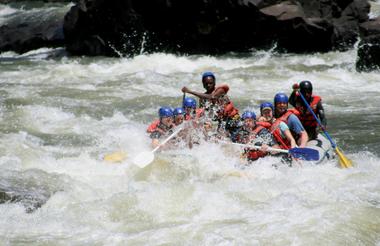 Southern Hwange National Park
Days 4 - 7
Located in western Zimbabwe, Hwange National Park (formerly Wankie Game Reserve) is the largest natural reserve in the country and is famous for its rich diversity of wildlife. Home to one of the biggest elephant populations in the world, as well as around 100 mammal species, the park is a wonderland for animal lovers. Several protected animals inhabit the awe-inspiring open landscapes, including the endangered wild dog, critically endangered black rhino, and rare roan and sable - along with lion, cheetah, and around 500 bird species. Adventurers can look forward to guided bush hikes, game drives, and horse riding safaris, all of which offer excellent photographic opportunities. Hwange boasts several unique natural features, most notably the natural seeps such as Nehimba and Shakwanki animals dig for water.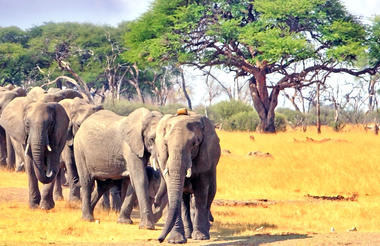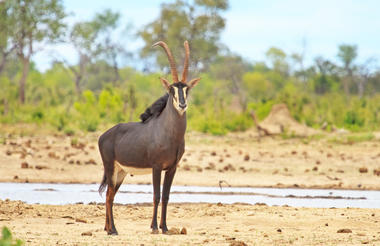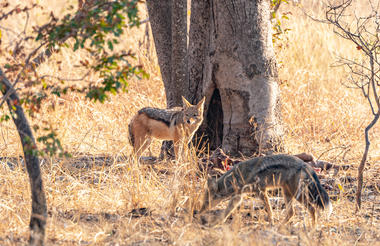 Mana Pools National Park
Days 7 - 10
Located in northern Zimbabwe, the life-giving power of the Zambezi River makes Mana Pools National Park one of Zimbabwe's most lush and flourishing regions. Designated as a UNESCO World Heritage Site, it is known for its natural beauty and as one of the continent's premier game-viewing areas. Visitors can look forward to an array of activities such as canoe trips which are offered year round and provide a unique and memorable way for visitors to experience the area's striking scenic beauty and diverse fauna, while guided walks are a great way to take its pristine riverside forests. Other popular activities include: game drives, river cruises, nature walks, bird watching, catch-and-release fishing, and searching for dinosaur tracks.