Reunion
Situated east of Madagascar and lapped by the temperate waters of the Indian Ocean, the small island of Reunion is known for its exceptional natural beauty, still-active volcano and three dormant cirques, where past eruptions have created gaping holes in the earth. The coast is peppered with idyllic white-sand beaches, while the interior is characterised by lush rainforests, rugged mountains and the dramatic, plunging natural amphitheatres of the UNESCO-World-Heritage-listed cirques. Enjoy world-class snorkelling and diving through vast underwater wonderlands and discover over 150 species of coral, a variety of fish species as well s dolphins, turtles and whales.
La Saline-Les-Bains
Dagen 2 - 5
Set on the southern end of the magnificent L'Ermitage Lagoon, on the western coastline of the island of Reunion, Saline-Les-Bains is an attractive little village and a bustling tourism centre. Despite its popularity, Saline-Les-Bains has managed to retain its small village atmosphere, making it an ideal destination for travellers eager to experience some authentic Creole culture. The main attraction is undoubtedly the main Trou d'Eau beach, which boasts a wide stretch of pristine white sand and offers excellent snorkelling opportunities in its clear and shallow waters.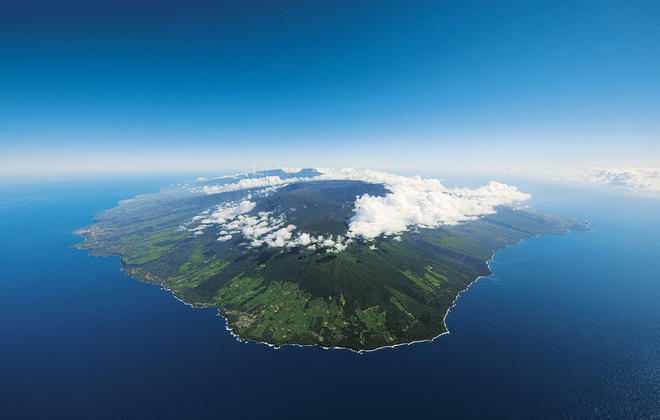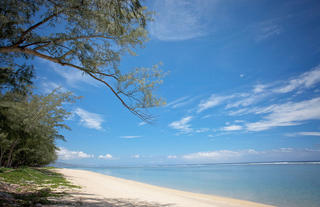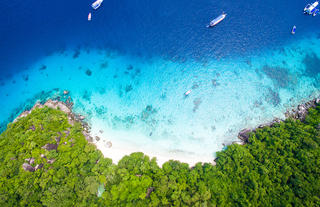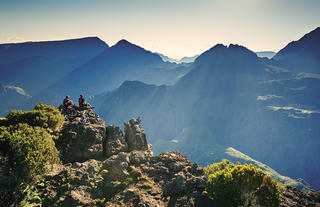 Mauritius
Located off the eastern coast of Africa in the Indian Ocean, the idyllic island of Mauritius is a remarkably romantic holiday destination. While it's renowned for its crystal-clear turquoise waters, gorgeous powder-white sand beaches, and a wonderful tropical climate, the island offers much more. Those who venture inland will dis­cov­er lush, jungle-clad mountains, glistening blue lagoons, impressive rivers and water­falls, extinct volcanic craters, charming little ramshackle towns and villages, and wonderfully friendly locals. Must-see attractions include the bustling capital of Port Louis with its lively local markets; the remarkable 85 metre-high Chamarel Waterfall; and Eureka, a historic plantation mansion turned museum offering visitors a glimpse into the island's colonial past.
Grand Gaube
Dagen 5 - 9
Situated in the Riviere du Rampart District, on the north coast of Mauritius, Grand Gaube is a quiet village surrounded by beautiful white-sand beaches, lapped by the crystal-clear waters of the Indian Ocean, and fringed by swaying palms. Visitors can look forward to snorkelling, swimming and excellent diving opportunities in the impossibly turquoise waters. Boating and golfing are also popular choices for active types. Local musicians and dancers entertain at a variety of restaurants and bars, while the vibrant local market offers the chance to browse an impressive range of fine crafts and other items.