Malawi
Dubbed 'The Warm Heart of Africa' due to the legendary welcome extended to all who visit, Malawi is a small country with a big heart and an even bigger range of incredible tourist activities! Lake Malawi's vast size, its warm freshwater and its gorgeous surrounding beaches make it a mecca for those seeking a year-round location to swim, scuba dive, snorkel, water ski, sail, kayak, parasail or simply potter about in boats. Malawi also boasts plenty of national parks providing a haven for a wide variety of wildlife including crocodiles, lions, elephants, hippos and even leopard. Culture vultures are also well served by numerous fascinating historical and cultural sites as well as visits to traditional Malawian villages to meet some ever-smiling Malawians going about their daily lives. With all of this exceptional culture, natural scenery and friendliness on offer, this unique African country is enchanting enough to captivate even the most jaded traveller.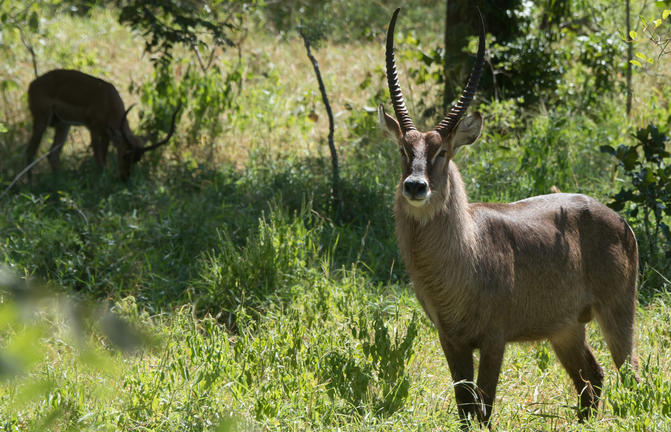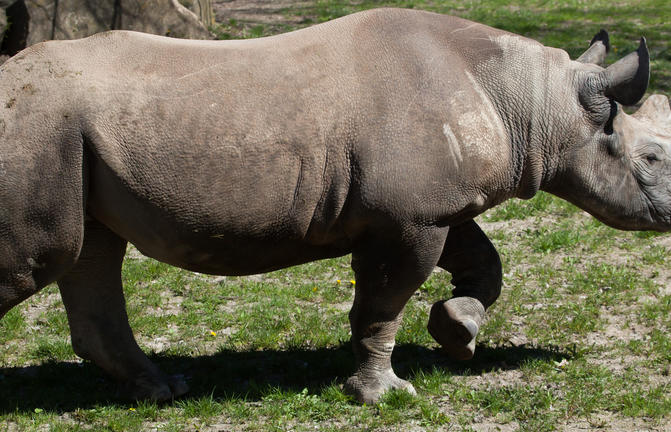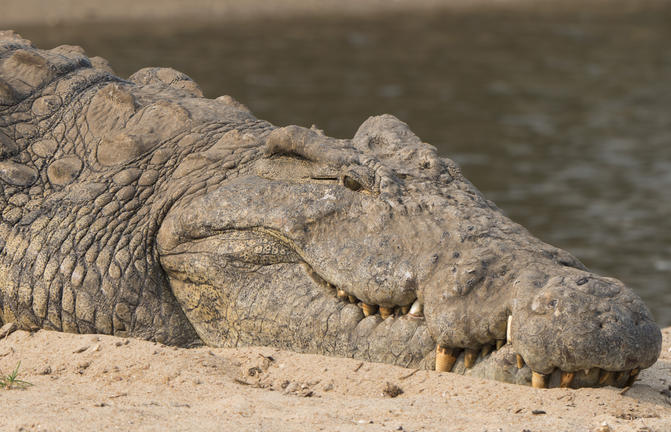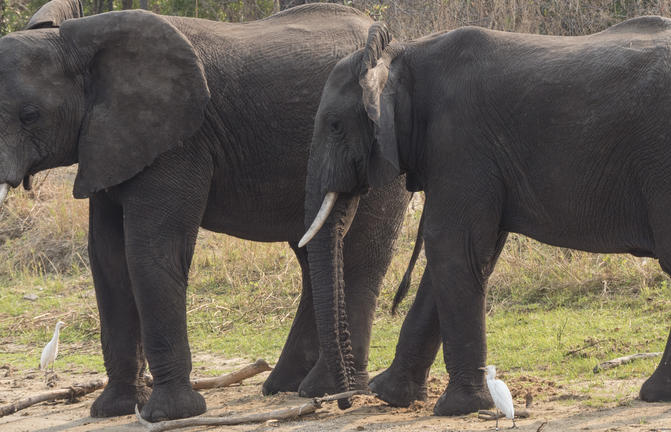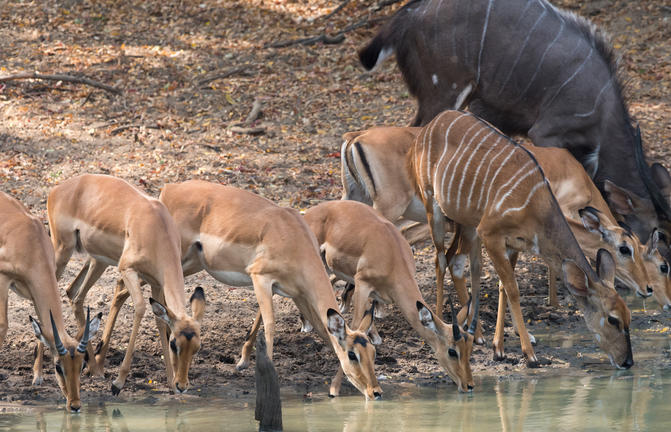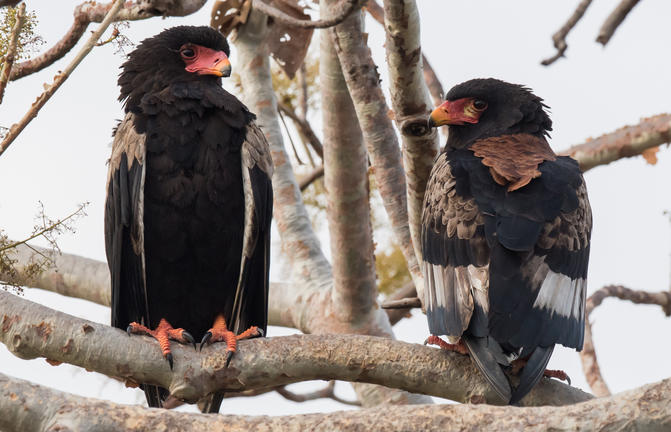 Majete Wildlife Reserve
Days 1 - 3
Sprawling across 700 square kilometres of the Great African Rift Valley, Majete Wildlife Reserve's undulating terrain incorporates grassy plains, riverside groves and forests of marula, acacia and leadwood interspersed with palms and the occasional baobab tree. The park provides a sanctuary for a diverse mix of wildlife, including black rhino, elephant, antelope and warthog, while the Shire River is populated by large numbers of crocodiles and hippos. Lodging options include chalets and a wonderfully scenic campsite set above the Matitu Falls. This conservation success story is a must-see, with over 2500 animals having been reintroduced into the reserve since 2003 - making it home to Africa's Big 5.
Liwonde National Park
Days 3 - 6
Liwonde National Park is situated at the southern tip of Lake Malombe in southern Malawi. Although Liwonde is a smaller park, it is arguably the most popular of all the game parks in the country. Malawi's main river, the Shire, forms its western boundary and is the reserve's lifeblood. Boasting plenty of animals including hippos, kudu, elephants, crocodiles and elephants, and even black rhino, the park has become one of Malawi's premier wildlife-viewing destinations. The birding opportunities here are excellent and a favourite sighting among birdwatchers is the Pel's fishing owl. Visitors can look forward to a wide selection of activities including canoeing, sublime boating safaris, and excellently positioned camping spots. The area is also incredibly photogenic, with its lush Borassus palms, Impala lilies, and abundant wildflowers blooming after the rains.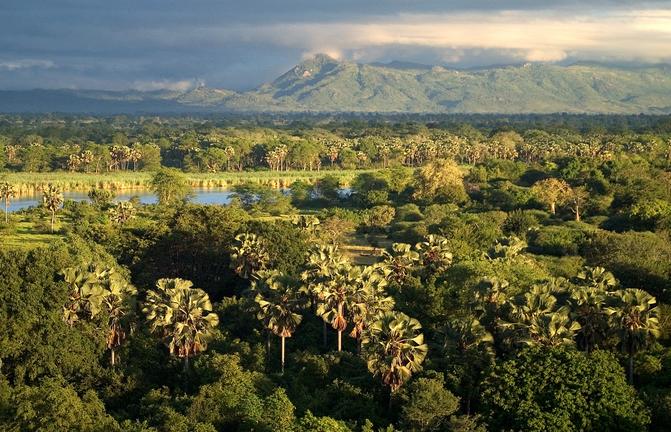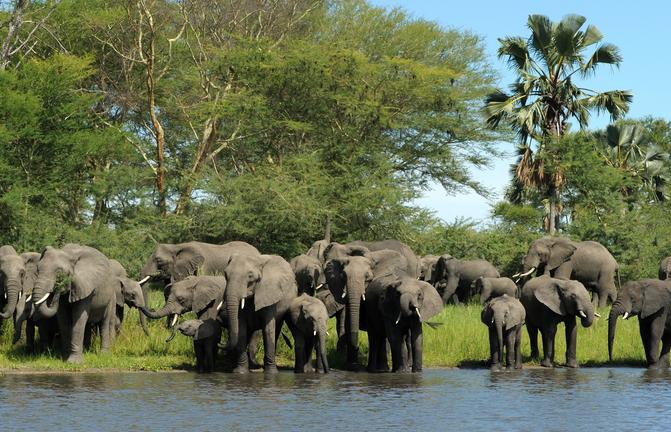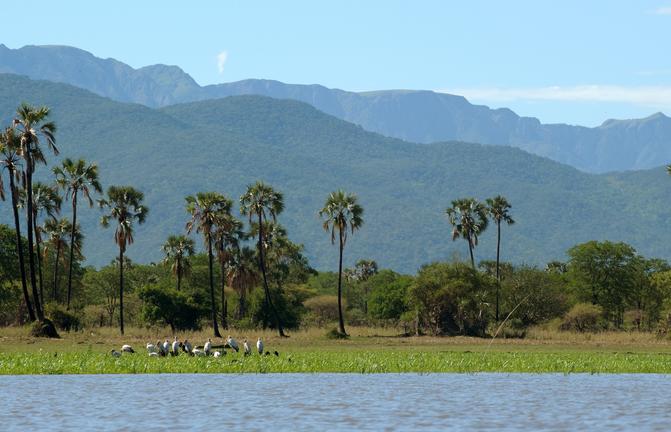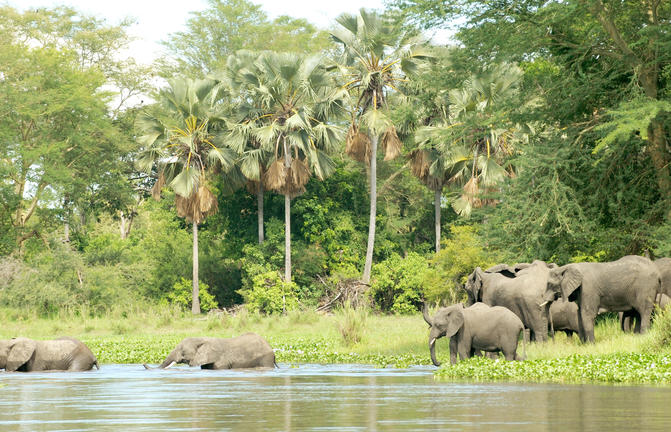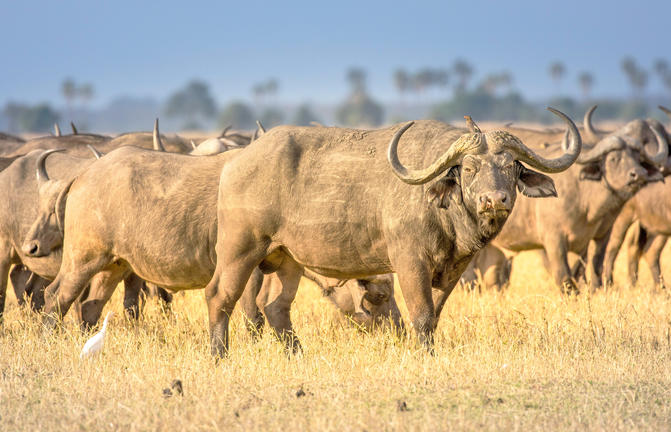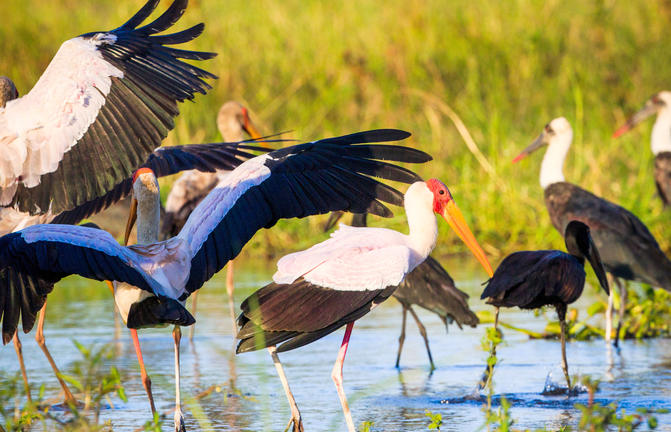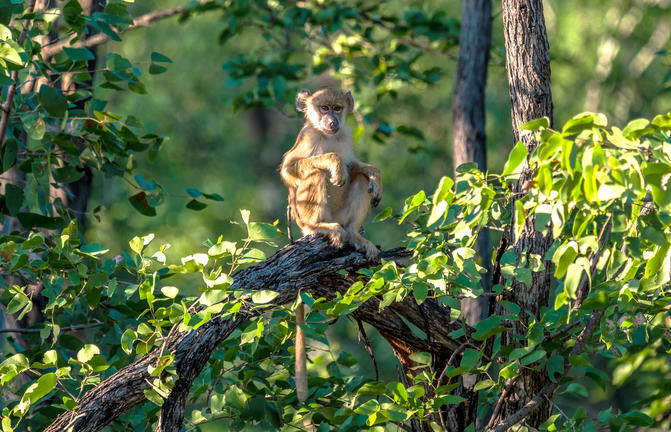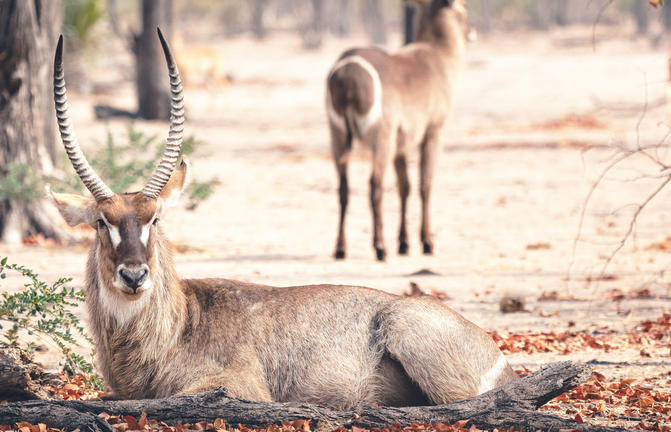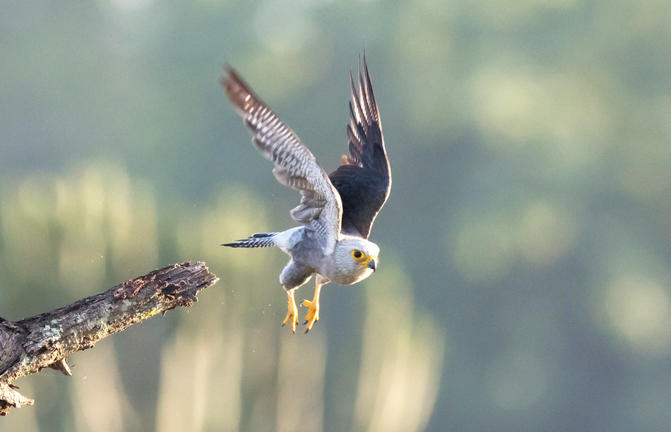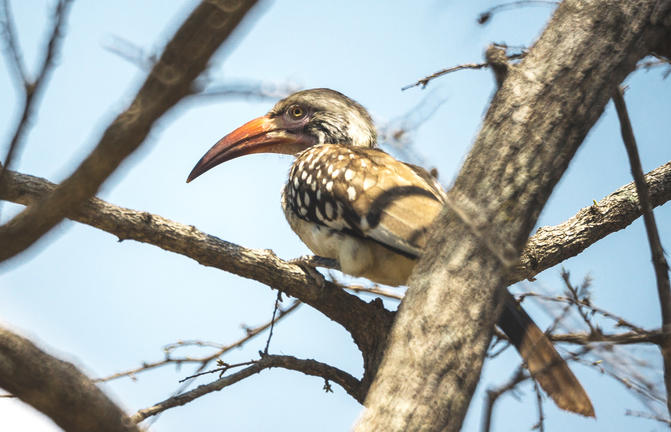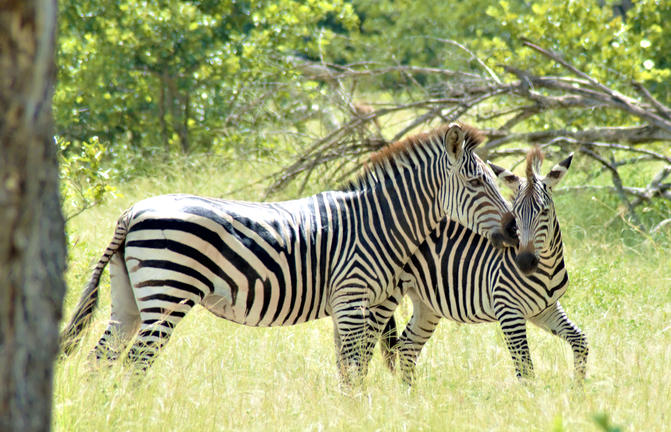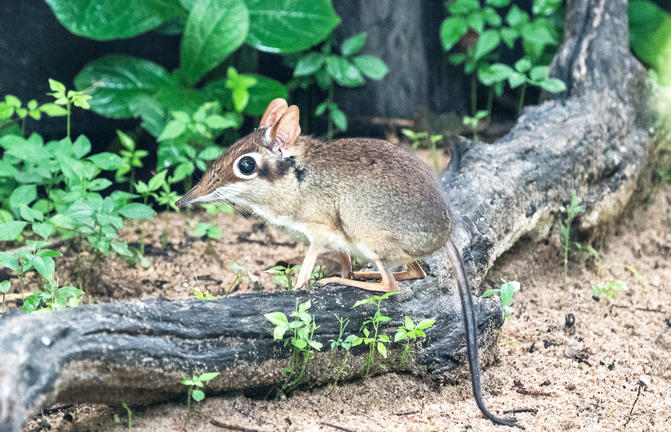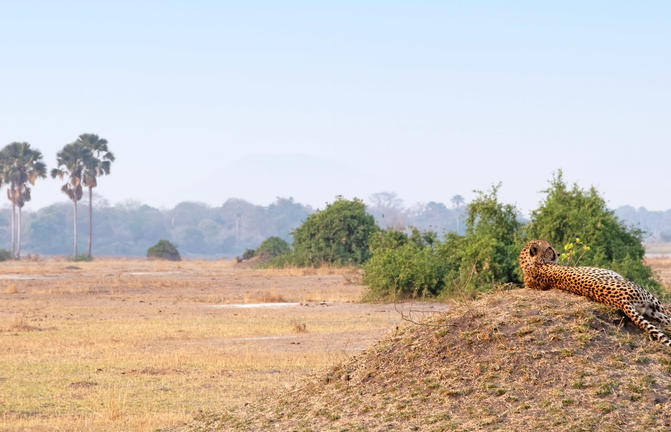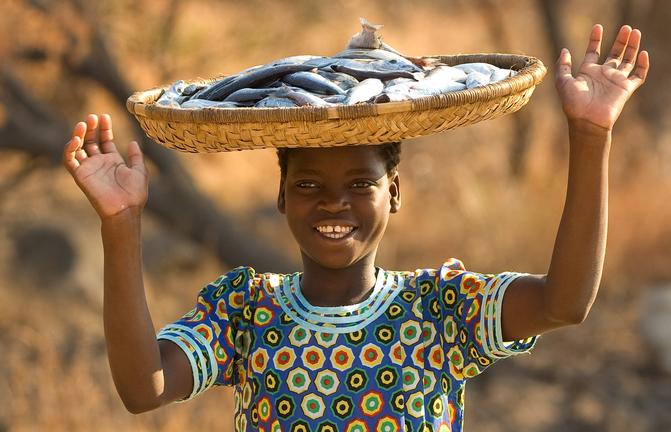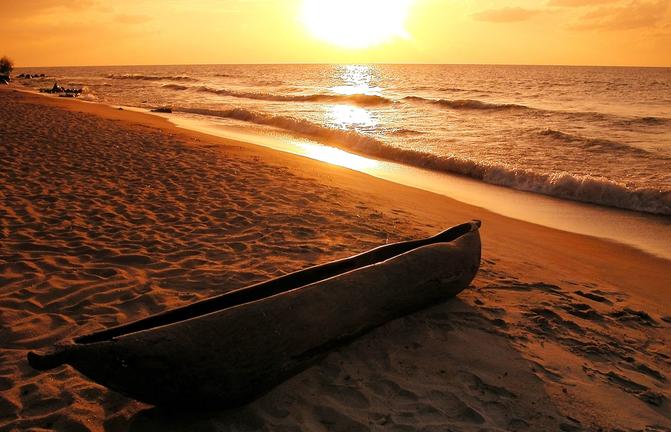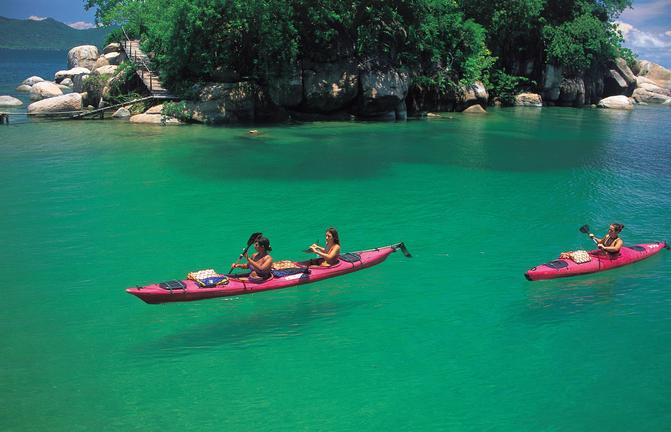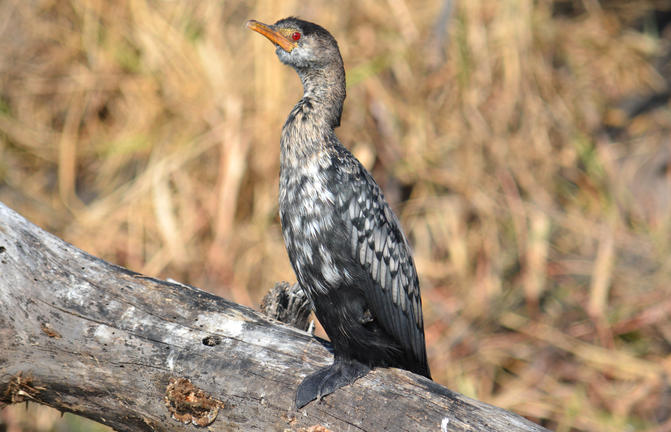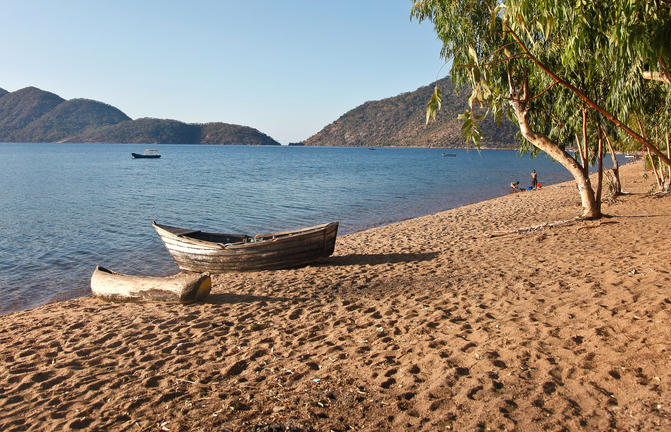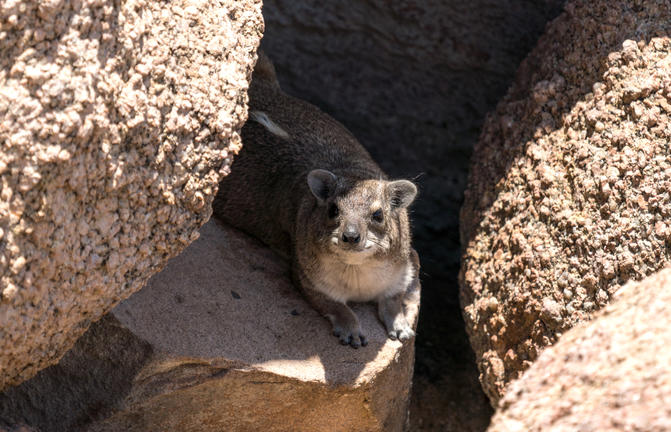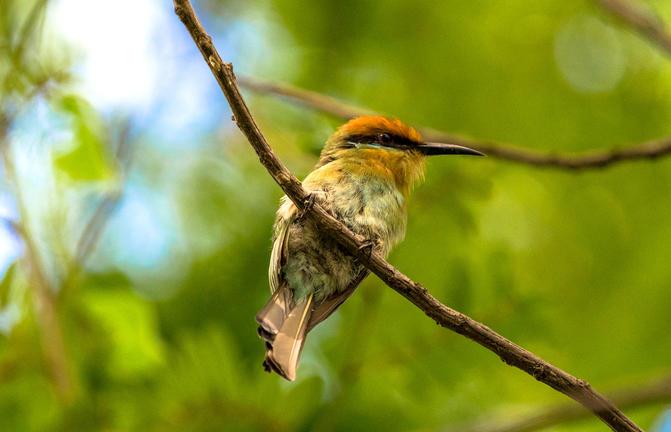 Located on the southern shore of Lake Malawi at the tip of the Nankumba Peninsula, Cape Maclear is a little resort town surrounded by mountains and set within Lake Malawi National Park. This town features an array of beachside bars and local restaurants in a spectacularly scenic setting of golden sand beaches lapped by dazzling turquoise water. Cape Maclear is a Robinson-Crusoe paradise, making it a sought after tourist destination. Kayak over to the nearby Thumbi island and spot the majestic fish eagle, sail across the lake and catch a picturesque African sunset, or scuba dive into the crystal-clear depths of the lake, which boasts some of the best freshwater diving in the world. Other popular activities include: bird watching, windsurfing, hiking, swimming or shopping in the local craft markets as well as island tours and guided village walks.
Zambia
This unique, peanut-shaped country, once known as Northern Rhodesia, offers visitors an authentic African experience complete with adrenalin pumping adventure sports, a variety of fascinating cultural activities, and an abundance of indigenous wildlife, which finds refuge in Zambia's vast national parks. Spend your evenings enjoying the spectacular site of the world's largest waterfall, the Victoria Falls, while sipping on sundowners after an exhilarating day of whitewater rafting down the rapids of the mighty Zambezi River. If that sounds a little too adventurous for your taste, take a houseboat cruise along the exquisite Lake Kariba while watching wild elephants drink at the riverbank as you try your hand at catching the elusive tiger fish. However you choose to spend your time in this unique country, you are bound to leave with a heavy heart and a desire to return again soon to this exceptionally beautiful Southern African country.
South Luangwa National Park
Days 9 - 12
Bordering the Luangwa River, the northern and southern Luangwa National Parks contain some of the most breathtaking and untouched wilderness in Africa. As a result of this and the parks' successful anti-poaching campaigns, the area has developed into a world-renowned wildlife haven. The South Luangwa National Park is renowned for its walking safari, which allows visitors to view elephant, hippo and even lion close-up under the supervision of professional and knowledgeable armed guides.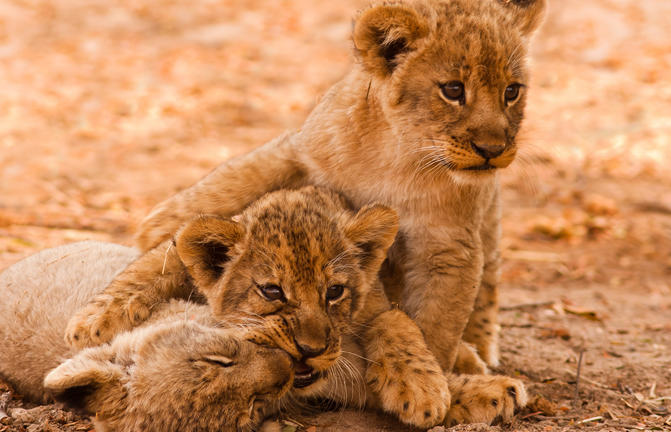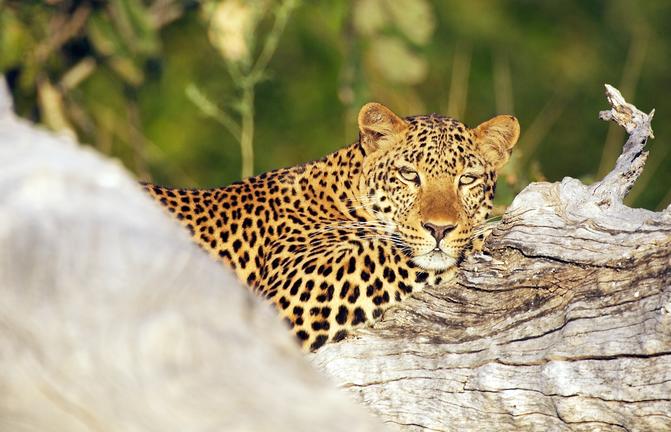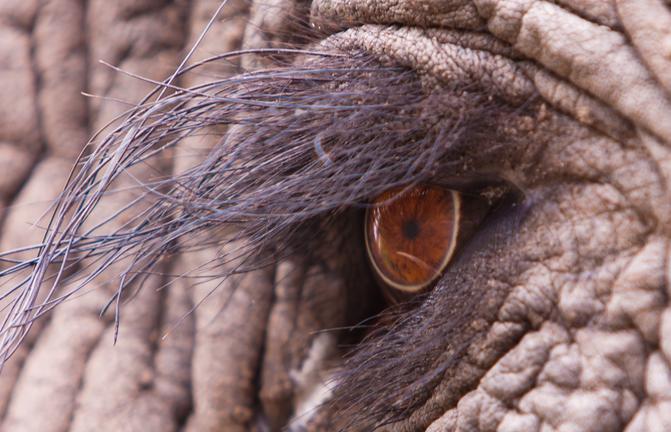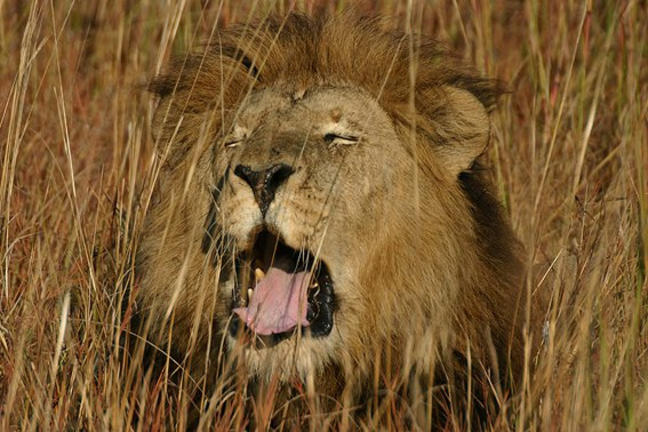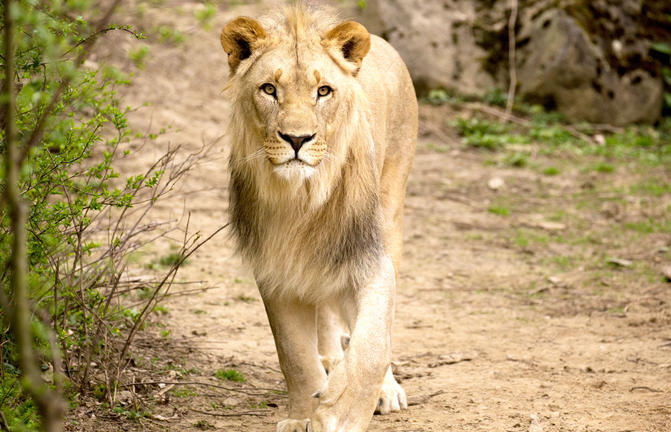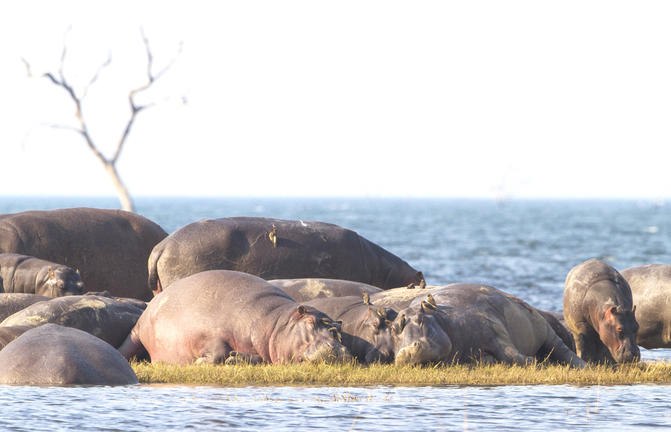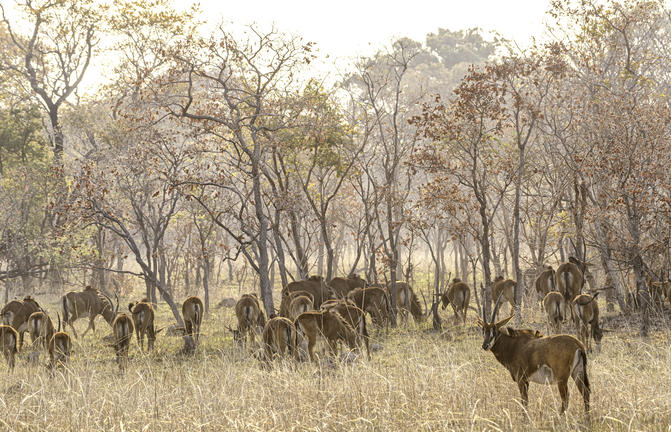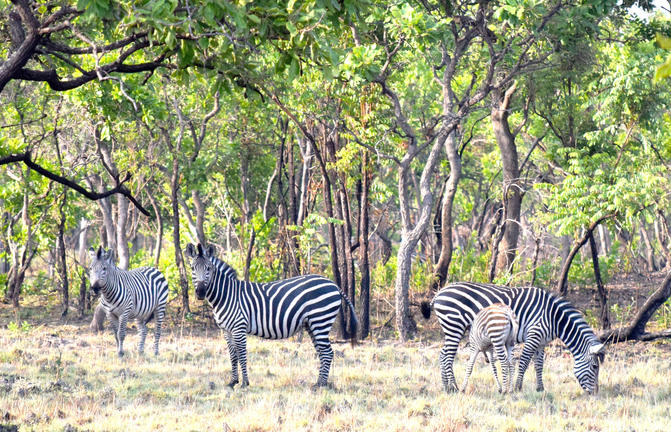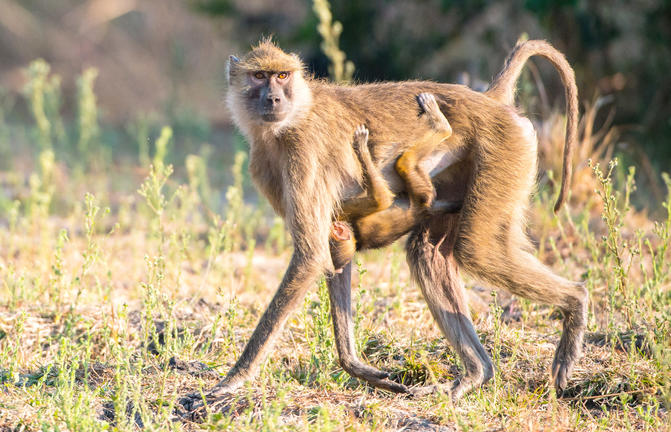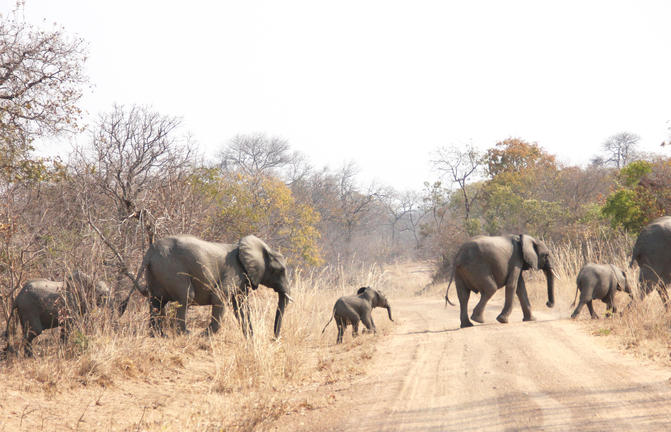 Kafue National Park
Days 12 - 15
Set in the heart of western Zambia, Kafue National Park is the country's biggest and oldest National Park. The Lufupa, Lunga, and Kafue rivers provide the lifeblood of the reserve, with the annual summer flood of the Lufupa creating an impressive delta. The floodplains, rivers, and woodlands support an impressive array of animal and birdlife. Visitors can catch glimpses of the hippos swimming in the waters of Lake Itezhi-Tezhi, along with some of the biggest crocodiles in southern Africa. The park is home to over 500 bird species and numerous animals. Watch zebras and lions on the northern Busanga Plains, and antelopes and elephants on the more remote southern Nanzhila Plains. Cheetahs, not usually found easily, can be found throughout the park. Other species include warthogs, aardvarks, and monitor lizards.