Vilanculos
Days 1 - 3
Situated in the Mozambican province of Inhambane, Vilanculos is a laidback town featuring some lovely beaches lapped by crystal-clear turquoise waters. It is stocked with all the amenities needed for a fantastic seaside holiday. This bustling coastal town has its own international airport and serves as a great base for exploring the idyllic islands of the Bazaruto Archipelago. The town itself offers good diving, a wide range of accommodation choices and a lively nightlife. Visitors can jump on a traditional dhow boat and venture to the pristine Bazaruto Archipelago, browse for fresh produce and locally-made souvenirs in the bustling market in the centre of town, and spend the day soaking up the sun on an array of idyllic beaches. Other popular activities include: horse riding, game fishing, kitesurfing, scuba diving, snorkelling and sailing.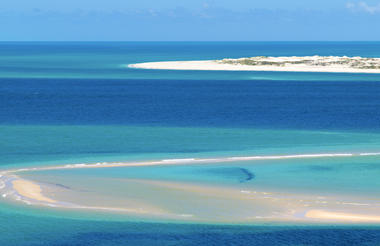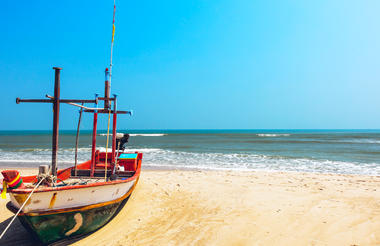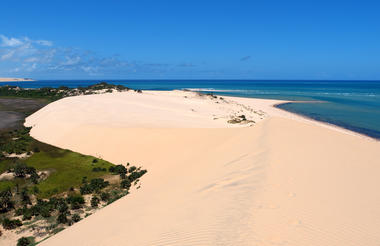 Bazaruto Archipelago
Days 3 - 8
Resting in the warm Indian Ocean just off the coast of Vilanculos in Mozambique, the Bazaruto Archipelago forms part of a protected marine park and consists of five idyllic islands: Bazaruto, Benguerra, Magaruque, Santa Carolina and Bangue. These small, sandy and exquisitely beautiful islands feature some of Africa's best beaches as well as a number of large dunes and freshwater lakes, providing an ideal nesting habitat for black-winged flamingos. Just offshore visitors can explore a kaleidoscope of colourful corals teeming with an array of exotic marine life including manta rays, whale sharks, dolphins, turtles and dugongs. The islands boast several private luxury lodges, many of which provide excellent opportunities for water-based activities including scuba diving, snorkelling, deep-sea fishing and sailing.