Trip Summary
Langa is one of the largest townships in the Cape Town area. It is also the oldest. Made up of mostly African families, on the surface it may seem fairly homogenous, but if you look deeper you will find a vibrant mix of cultures and nationalities, all blending together to create a thriving community.
Because it is a predominantly low income area, it is a haven for people from all over Southern Africa and beyond. After years of social and economic suppression under the Apartheid regime, communities like Langa have had to develop a strong, independent mind-set, often taking the initiative and making do with what they have. This independent spirit is reflected in how they prepare, share and eat food. "Aunties" will prepare large amounts of meat outside their homes, before taking it to the local shebeen or speakeasy, where it will be cooked on an open fire and shared by guests. This is daily life for many in Langa and shows how tightknit the community is. The homes here are small and often have makeshift additions to them to make space for large families. Neighbours are incredibly friendly with one another and everyone knows each other.
In their homes, residents of Langa eat foods that reflect their culture and heritage. Foods like Umngqusho, which is made from stamp mielies (corn), with sugar beans, butter, onions, potatoes, chillies, lemons and then made to simmer. Another Langa home staple is Grilled Chicken with Umxhaxha (Butternut mixed with Corn Mealies wrapped with Aubergine) and Creamed Spinach.
You too could experience this sense of community while enjoying a meal in the home of a Langa resident. You will be amazed at how welcoming and engaging your hosts are as you eat the types of foods your host family would normally eat for dinner and learn about their typical daily lives in Cape Town. Often the time spent talking to local people when abroad is very limited. Most times visitors only get to speak to staff at their hotel and their tourist guide. Sometimes the hotel staff or guide may be from another country thus guests miss the opportunity to engage with locals altogether!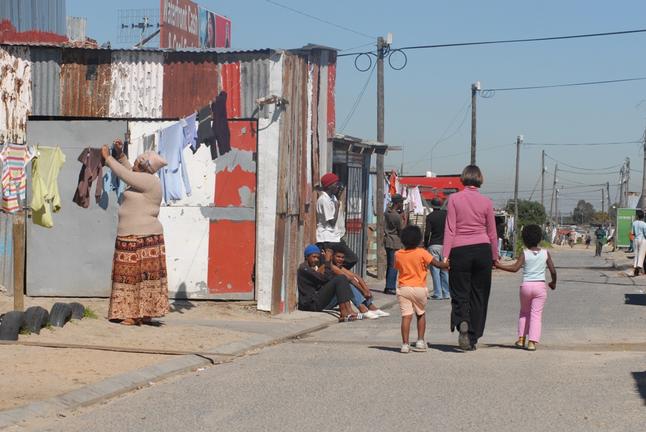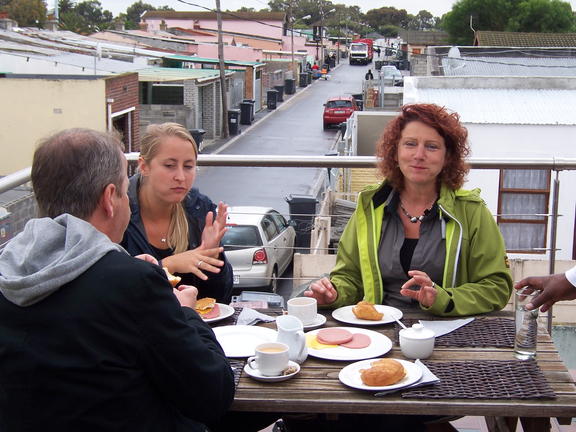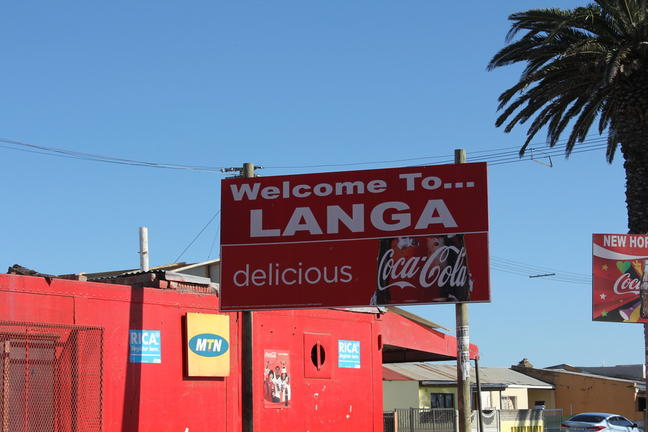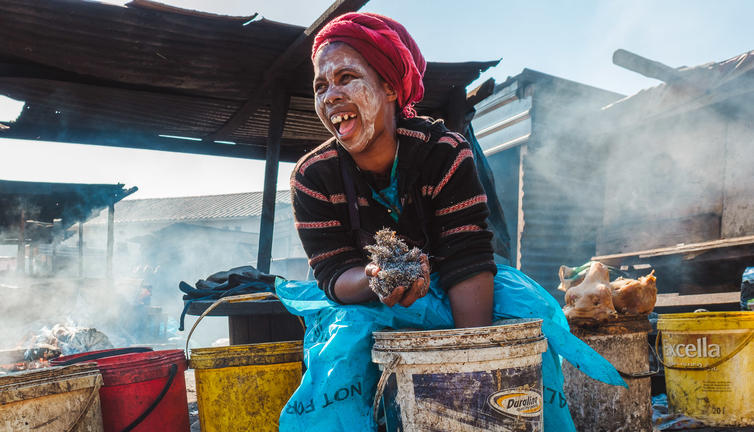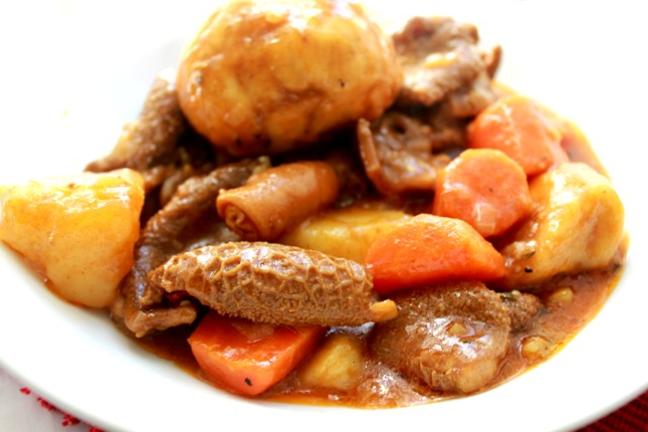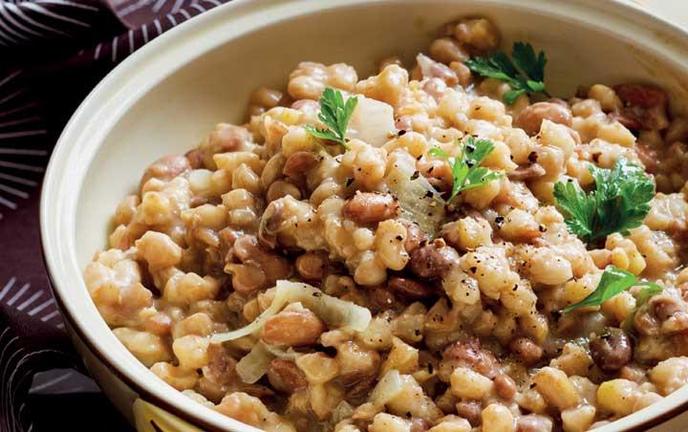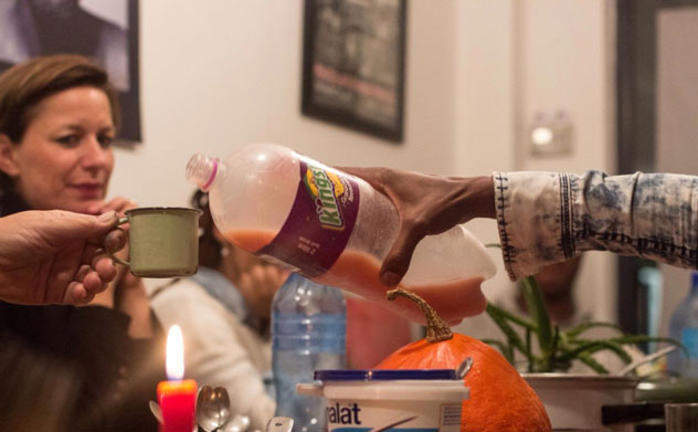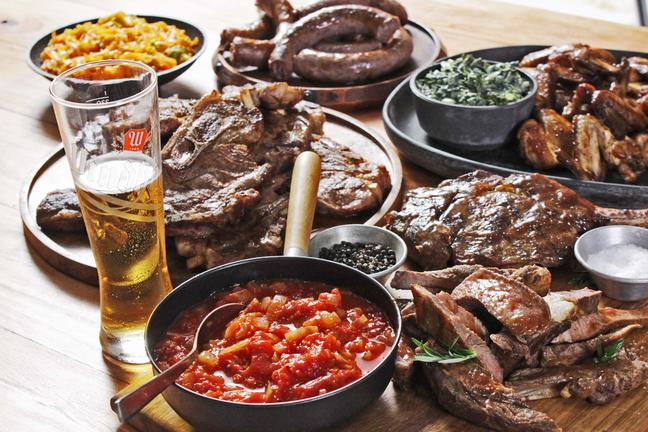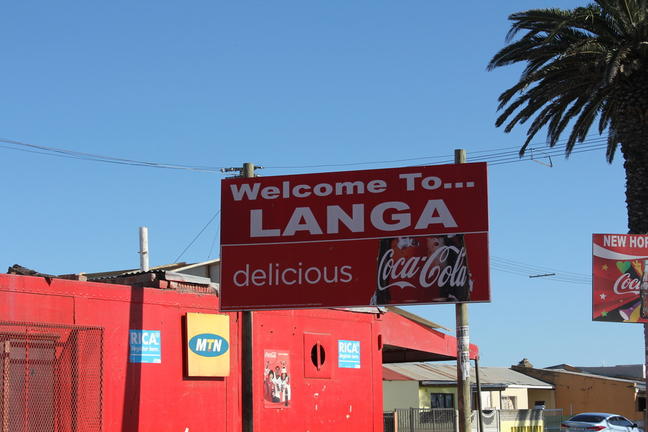 These are some of the typical dishes and foods you can expect to enjoy in Langa:
Chakalaka - A garnish or food accompaniment made of Indian/Malay origin, made of mixed onion, garlic, ginger, green pepper, carrots and cauliflower, spiced with chillies and curry. Chakalaka is traditionally served with bread, pap, samp, curries or stews. To balance the spicy and fiery flavour of the relish, it is sometimes served with amasi (fermented milk).
Mielie meal (pap) – Mielie meal is often used in baking but predominantly cooked into pap. It is a relatively coarse flour made from maize known as mielies or mealies in the Southern parts of Africa.
Umngqusho - Umngqusho is made from white maize and sugar beans, a staple food for the Xhosa people. The dish has several variants – made with stamp mielies, with sugar beans, butter, onions, potatoes, chillies and lemons and then made to simmer.
Chicken feet – Fried or braai'ed chicken feet.
Isopho corn soup - Dried mealie kernels and sugar beans cooked until soft with added seasoning.
Smiley / Skaapkop – cooked sheep head.
Umleqwa (boiled farm chicken) and ulusu (tripe)
Traditional Beef Stew
Tour Information
Duration: 4 hours (on average)
Departure Time: 18.30
Return Time: 22.30
Additional Information
If you are interested in booking please send us an email so we can send you a short form to complete which will help us to pair you with the host family most suited to you.
Hosted guests are asked to please remember the following:
If you are being hosted by a Muslim, Cape Malay or certain Indian and Christian families, there will be no alcohol served.
Many hosts may not allow smoking on their premises.
Menus will be discussed and prearranged for guests with strict dietary requirements.
Remember that you are there for the experience and to engage with locals.
Minimum 2 people to book
Maximum 6 people (more on special request)
Price
R180 per person for 2 courses
R220 per person for 3 courses
Includes:
2 or 3-course traditional meal prepared in a local home
A soft drink, glass of wine or beer
A true South African cultural experience
Excludes:
Transport/transfers to and from the home - can be arranged at an additional cost
Additional drinks - you are welcome to take along your own preferred beverages