Day 1:
Anaheim
Mon. 14 Mar 2022
After clearing customs and you will be met and transferred to your Anaheim Hotel.
Free Time through the day to relax.
Tonight there will be a Welcome dinner so you can gather with the rest of the group and get more familiar.
Evening visit – Disneyland Twilight Tickets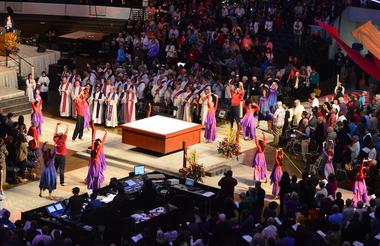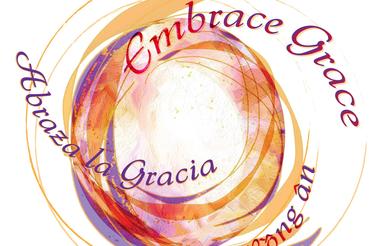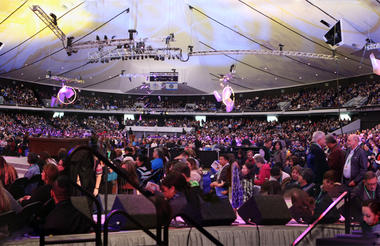 Included
Disneyland Twilight Tickets
Day 2:
Anaheim, Los Angeles
Tue. 15 Mar 2022
Today you will visit and tour the St. Genevieve Schools (Elementary and High Schools). Here their "Mission" is
To know God. To live with honor. To change the world.
Nondiscrimination Policy: St. Genevieve Parish Schools do not discriminate on the basis of race, color, gender, sexual orientation, national, and ethnic origin in administration of its educational policies, admission policies, scholarship and loan programs, and athletics and other school-administered programs. All students are afforded the rights, privileges, programs, and activities made available at the school.
"Their Brand Is - LOVE"
Every man, woman and child wants to feel accepted in this world. We all have a need to be a valued member of a community, a member who is confident, always curious and compassionate. At St. Genevieve we nurture an environment where children, teenagers and adults feel valued, loved and worthy.
A top priority for our Leadership Team is to hire teachers and coaches who love children, love teaching, and love being a learner right alongside our students. We hire knowledgeable teachers who are likable and who will be good role models for students of all ages.
We know that when students feel loved and accepted, they achieve more. This is true academically, athletically and artistically; students reach higher and work harder when they are surrounded with and by LOVE.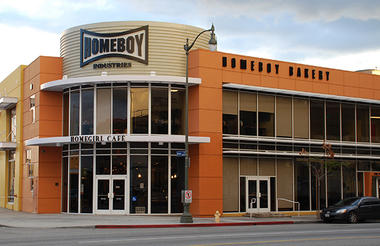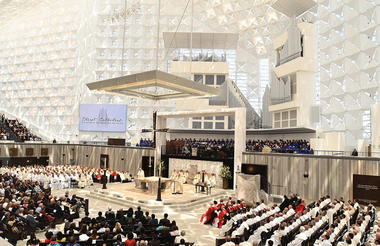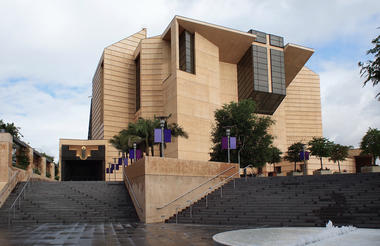 Activities and Services
St. Genevieve Parish Schools
Day 3:
Anaheim
Wed. 16 Mar 2022
Depart Anaheim Hotel
Visit/tour Christ Cathedral, Garden Grove, CA.

Originally developed under the guidance of pioneering evangelist Reverend Robert H. Schuller for his Garden Grove Community Church congregation, the campus was home to one of the first megachurches, the Crystal Cathedral. Schuller's televised "Hour of Power" shows from inside the Arboretum and Crystal Cathedral, his ministries, and his insistence on using top architects and designers.

In 2012, with the blessing and support of Schuller, the 34-acre campus and its buildings were sold to the Roman Catholic Diocese of Orange. The Cathedral itself is believed to be the first Protestant Church to be converted to a Catholic place of worship. The campus has now become the new spiritual center of the Roman Catholic Diocese of Orange, the Christ Cathedral Campus.

HomeBoy Industries

In 1986, when Homeboy Industries' founder, Gregory Boyle became pastor of Dolores Mission Church, it was the poorest Catholic parish in Los Angeles. The parish included Aliso Village and Pico Gardens, then the largest public housing projects west of the Mississippi. They also had the highest concentration of gang activity. That was saying something, given Los Angeles' reputation as the gang capital of the world.

At the time, law enforcement tactics of suppression and criminal justice policies of mass incarceration were the prevailing means to deal with gang violence. But where others only saw criminals, Father Greg saw people in need of help. Today, Homeboy Industries is the largest gang intervention, rehabilitation and re-entry program in the world, welcoming thousands through our doors each year.

Visit Our Lady of the Angels Cathedral, Los Angeles

Standing in the midst of downtown Los Angeles, the Cathedral of Our Lady of the Angels serves the total Archdiocese of over 5 million Catholics. As the heart of all 287 Parish Churches and communities, it is the place where the Archbishop celebrates the major Liturgies of the year with clergy, religious and laity.
What historically took centuries to construct was accomplished in three years in the building of the 11-story Cathedral of Our Lady of the Angels. This first Roman Catholic Cathedral to be erected in the western United States in 30 years. The construction began on May 1999 and was completed by the spring of 2002.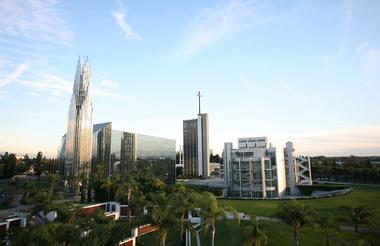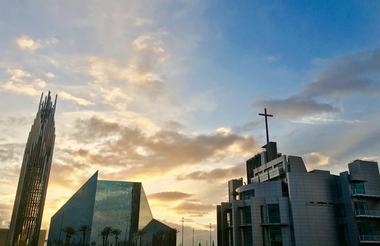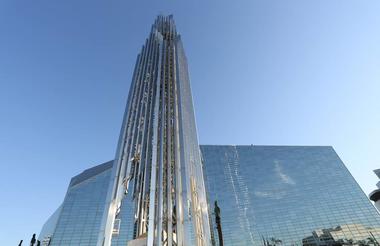 Activities and Services
Our Lady of Angels Catherdral Los Angeles
Days 4 - 7:
Anaheim
Thu. 17 Mar 2022 - Sun. 20 Mar 2022
17 Mar 2022 LA RE-Congress Youth Day
Youth Day
Each year, Youth Day has a theme specific for the youth. The theme for 2022 is Let God Take the Wheel! In religion or confirmation classes, the bible, and in mass, we hear time and time again that we should be trusting in God. The readings of the day call us to trust in God rather than human beings. Those who trust the Lord will stay on the path to prosperity while those who stray from God's direction will find themselves lost. Of course, trust can be hard with strangers, our friends, or our family, but what does it mean to trust God? What does it mean to trust our flawless creator? You may have heard the phrase, Let God Take the Wheel, or a variation before, but are you willing to surrender your control? This theme displays our trust in God as giving up the wheel.

18 - 20 Mar 2022 LA RE-Congress
Adult Days
"Living Waters of Hope", the theme for RECongress 2022, spurs us to not only "strike the rock so that water will flow from it" (Cf Exodus 17:6) but also, to not let our hope run dry.

Acknowledging that we are still recovering from challenging situations from the pandemic that have affected us interiorly and exteriorly, we are probably left with deep questions and uncertainties. We may be asking what the Samaritan woman asked Jesus: "where then can you get this living water?" (John 4:11). We have the certainty that we can approach Jesus with our thirst and find fresh, clean, always running water that will quench the need of our hearts, our faith communities, and societies.

We invite and welcome you to participate in person or virtually in RECongress 2022 and drink living waters of hope.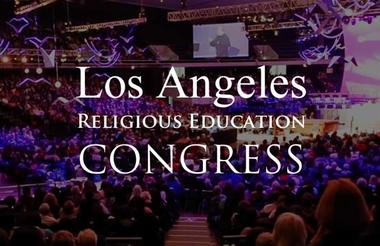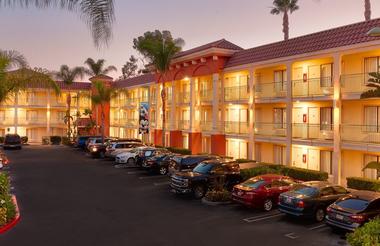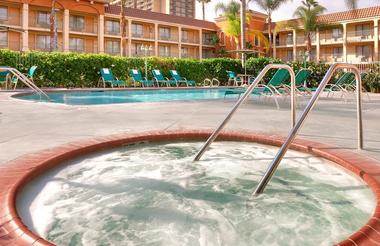 Activities and Services
LA RELIGIOUS EDUCATION CONGRESS
Day 8:
End of Itinerary
Mon. 21 Mar 2022
Morning free for relaxing and checking out of the hotel.
Midday we will be collected for a leisurely tour of the Santa Monica Pier and Beach Area. Overflowing with colorful produce from California's rich agricultural land, Santa Monica's farmers markets are a literal feast for the senses. Better yet, strolling the open-air gatherings is a quintessential slice of genuine Southern California life—which, around here, happens to mean bagging your berries alongside A-list celebs and lauded chefs from top Santa Monica restaurants.
Stop for Lunch and shopping.
Santa Monica is home to more than 75 museums and art galleries; clearly, this is a city that embraces arts and culture. The abundance of public art and sculpture, as well as street performers, shows that all of Santa Monica's art isn't locked up within four walls, either. Must-visit Santa Monica attractions include L&M Arts, a branch of the New York City gallery by the same name, Bergamot (an old train depot containing some 35 galleries).
Early in the evening you will be transferred to the Airport for your return flight home (or onward if you still have more holiday time).