Day 1:
Cotopaxi National Park
Cotopaxi National Park- Our driver will pick you up at your hotel in Quito in the morning, to transfer you south to the Cotopaxi National Park. First you will visit the interpretation center and the surrounding parkland, including the picturesque Limpiopungo Lake. Afterwards you will go up to the snowline volcano refuge and visit the glaciers. Overnight at La Cienaga, one of the oldest and most elegant colonial haciendas in the country.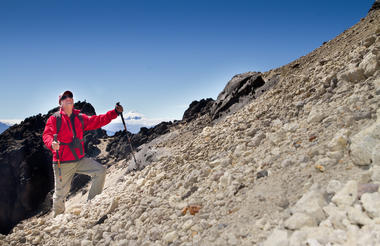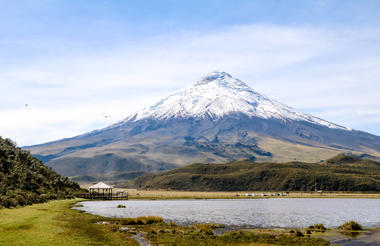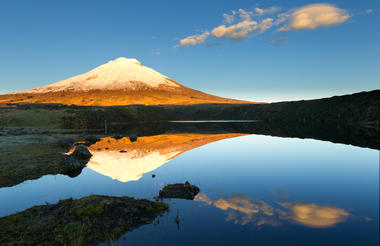 Included
English speaking guide
Quilotoa Crater Lake- Quilotoa is the highlight of the tour. This place will literally take your breath away. Is an emerald green lagoon inside the crater of an extinct volcano with steep jagged cliffs and views straight down the entire valley of volcanoes. It is possible to trek into the crater to the lake shore (with optional mule ride out for those who get tired), and also to visit the local handicrafts market at the crater lip. From here you head back down into the valley to visit the town of Baños- famous for its hot springs and relaxed vibe. If the weather is clear you will be able to see the smouldering peak of Tungurahua Volcano, and at night you can witness the lava explosions (not guaranteed, depends on the local weather and activity levels of the volcano)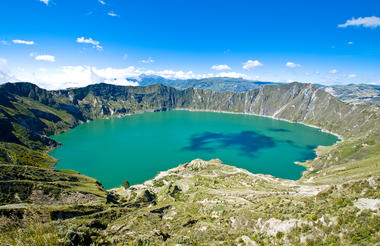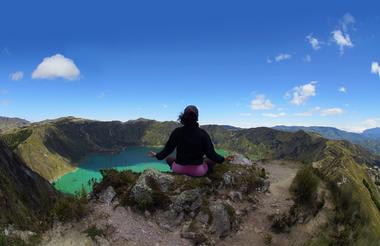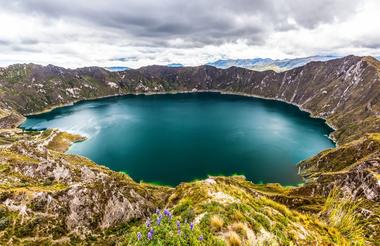 Included
Breakfast
Spanish speaking driver
Chimborazo National Park- An early start takes you further south down the Avenue of the volcanoes to explore the Chimborazo National Park - trekking routes here are flexible depending on your level of fitness, and with luck you might get to see the cute vicuñas (member of the llama family). We then head back up the Avenue of the Volcanoes to return you to Quito.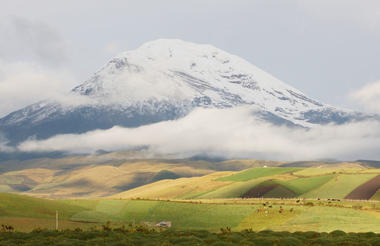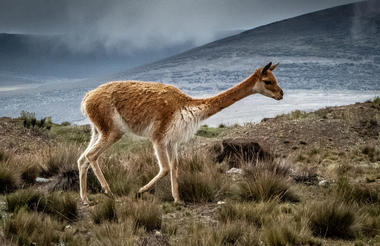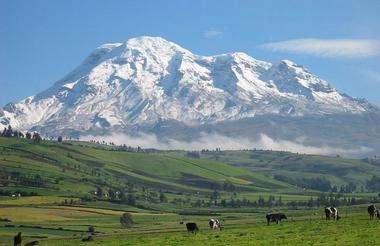 Included
Breakfast
English speaking guide (tour)