Upon arriving at Maun Airport, you'll be greeted by a Roots and Journeys representative. They will warmly welcome you to Botswana and assist in showing you to your connecting flight.
After a 30 minute flight, you'll land at Khwai airstrip and be met by your guide. You will then have a 1-1.5 hour game drive transfer to Nokanyana - make sure to keep an eye out for wildlife on the way!
You can settle into camp, and then head out on an afternoon game drive to begin exploring the surrounding bush.
That evening an industry leading expert will come and join you for supper and chat about the plans for the following day.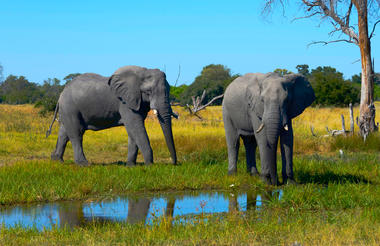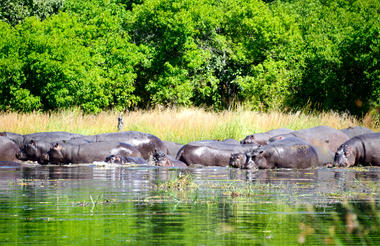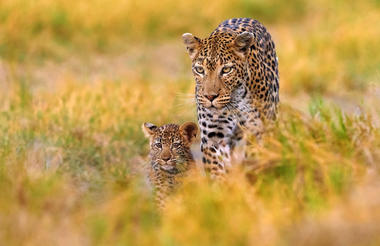 You will be woken up at about 5.30am to watch the sunrise; a continental breakfast will be ready for you in the main area. Today you will be joined by an industry leading expert guide who will accompany on you the days adventures. Explore the bush until you find a spot you would like to walk. Learn how to track different species on foot. This can be truly exhilarating!
The day is yours to do as you wish. Lunch can be enjoyed out in the bush so there is no need to rush back to the lodge until you are ready.
Pre-dinner drinks and nibbles will be served around the fire and in the bar area, around 7/7.30pm.
Gourmet three course meal freshly prepared by our chefs (7.30 or 8pm).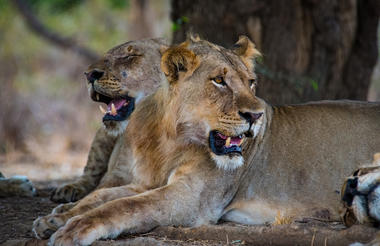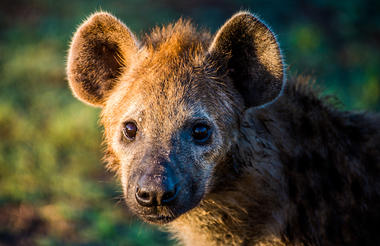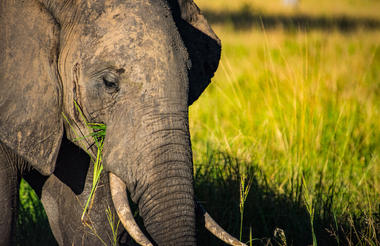 The day is yours to spend how you wish. This morning, you may continue with game drives, or maybe opt for a bush walk if you really enjoy exploring on foot.
In the afternoon, you may wish to spend the afternoon in camp relaxing by the pool, reading a book, or maybe having a well earned siesta. Following that you will have afternoon tea in camp before heading out on your final afternoon game drive from Nokanyana, continuing to explore the area with your guide.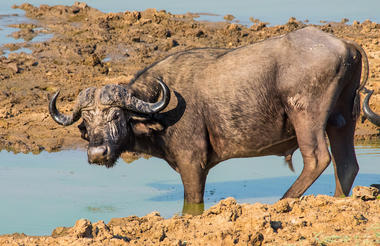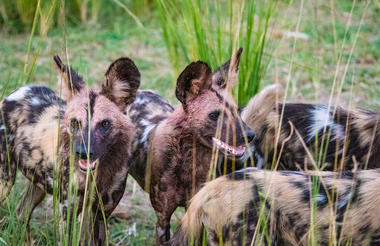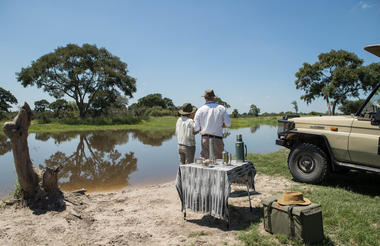 Day 4:
Okavango Panhandle
You have the option of a shorter morning game drive before departing Nokanyana and returning to camp for brunch before heading to the Khwai Airstrip. Alternatively, you might have a relaxing morning in camp, seeing what comes down to the river to drink and then head off for the airstrip a little later depending on your flight time.
You'll be waved off by your Nokanyana guide as you board the light aircraft, hopefully ready for your next adventure. It's a 35 minute flight to Mopiri, where you will then land at our private Mopiri airstrip. There's then a 5 minute boat ride up the Weboro lagoon into camp.
In the afternoon you will have the chance to experience the Delta from above on a 30 minute scenic heli flight. Moments after departing camp you'll enjoy the breathtaking views only seen from a helicopter. Experience the crystal clear water channels meandering their way through lagoons. Journey deep into the lush green flood plains looking out for some of the many animal species found in the Okavango region. The doors are removed from the helicopter offering unrestricted views, and a truly thrilling experience.
Following this you can relax on a late afternoon barge cruise on the Weboro lagoon, watching the sunset with your favourite sundowner.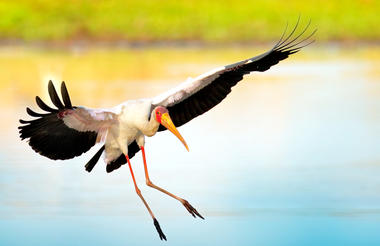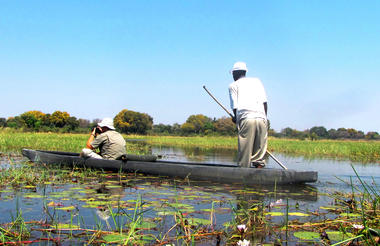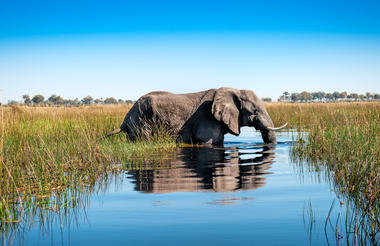 Day 5:
Okavango Panhandle
People from all over the world travel to the Okavango in the hope that they will catch the finest freshwater game fish around - the Tiger fish. The guides accompanying you have incredible knowledge on the best fishing spots and time of day.
This experience is suitable for the avid angler, or the first time fisherman. Imagine crystal clear waters, blue skies and a G&T in hand.
You will spend the evening out at the fly camp, where your talented Mopiri chef will be ready to show you a number of traditional ways that they prepare the fish and how to cook over an open fire.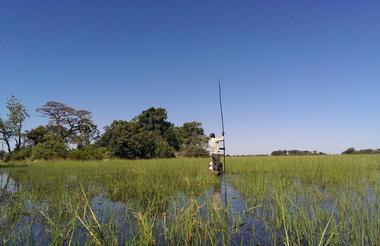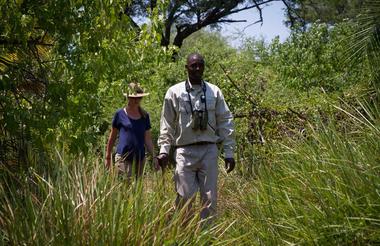 Day 6:
Okavango Panhandle
After leaving your fly camp in the morning you will slowly make your way back to camp. On the way you will learn how to pole a mokoro through the clear waters of the Okavango Delta. The mokoro (a traditional dugout canoe) has long been the Okavango's main mode of transport.
Nothing will make you feel more connected to the vast Okavango Delta than poling through its shallow waterways on a mokoro. A mokoro is propelled by someone standing in the stern and pushing themselves forward with a pole.
After you have tried to master this art, with the help of your guides, then sit back and let the pros show you how beautifully tranquil this activity actually is! As the mokoro is silent, you will find yourself tuning into the sounds of the wilderness and feel immersed in nature as you pole through the rustling reeds and papyrus channels. Viewing the Delta from this level gives you a whole new perspective, and allows you to experience all the smaller things, from the painted frogs, to the malachite kingfishers.
You can have a relaxing afternoon back at Mopiri, which is also the perfect time to make use of the lodges spa treatments.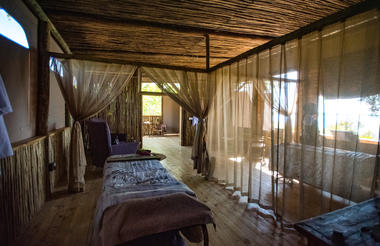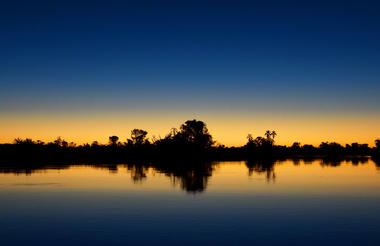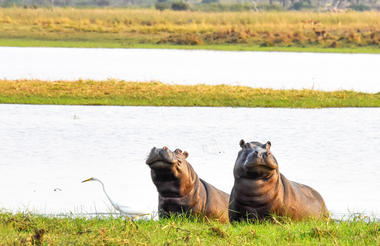 Day 7:
Central Kalahari Game Reserve
After breakfast you will depart Mopiri by helicopter for Great Tsau Hill. En route you will be exploring the sacred Tsodilo Hills, witnessing the rock paintings the date back some 20,000 years. There's a few places in the world where you can visit two UNESCO World Heritage sites in one day.
Tsodilo Hills consist of four rocky hills in the Kalahari Desert, including Botswana's highest point, and are sacred to the San Bushmen who utilised the caves and springs until the late 20th century. They feature over 4500 rock paintings, some estimated to date back 20,000 years; in fact there's evidence of human activity dating back some 100,000 years. This will give you a unique glimpse into the history and culture that few tourists get to experience.
After spending the morning exploring the different trails, lunch will be set up for you at the foot of the hills, and you can enjoy some time recreating your own paintings on canvas. The perfect keepsake.
You will fly onto Great Tsau Hill, arriving in time for a short afternoon activity if you wish with the chance to explore your new surroundings.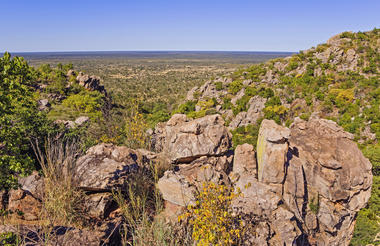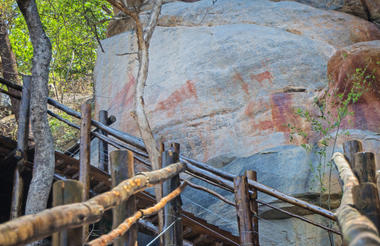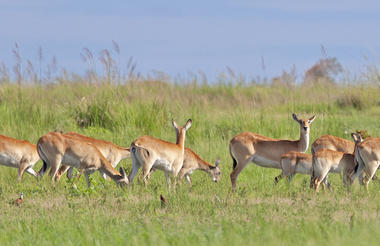 Day 8:
Central Kalahari Game Reserve
After a light breakfast at main camp, head out on a cycling safari across the CKGR. Roots & Journeys operate in a 40,000 hectare private concession within the reserve, so you will not see another sole. Wind along well trodden animal paths, and access areas only possible by bike or on foot.
You set the pace and decide how long you would like to explore. After a morning out on the bikes, a champagne brunch will be set up for you on the edge of a watering hole, where you can kick back, relax, and wait for the animals to come down for a drink in the heat of the day. After brunch you have the choice of cycling or a short game drive back to camp.
In the afternoon you may wish to head out on an afternoon game drive, or stopping for a bush walk depending on your preference. Finish up the day with an incredible sunset from atop the Great Tsau Hill itself, with panoramic views over the Kalahari.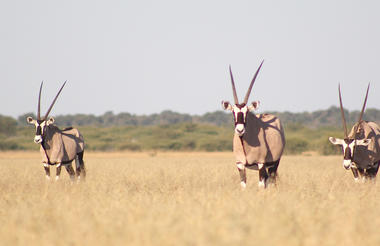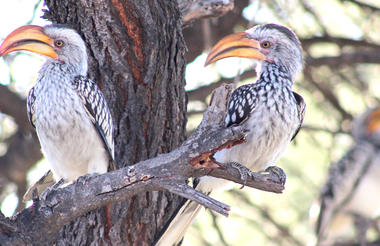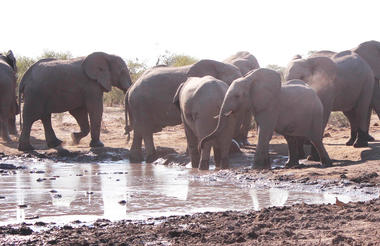 Day 9:
Central Kalahari Game Reserve
A day living with the San Bushmen - the oldest culture on earth. Get an insight into the San People's survival techniques that have been passed down from generation to generation over the last 20,000 years.
This experience will give you a fascinating insight into the way the San people live. Learn how they hunt, forage for food and use plants to heal themselves. They will show you how they track animals as you explore the CKGR on foot.
Later that day, return to the San village and learn how they prepare their traditional food, before enjoying a meal together around the campfire, and of course more storytelling! The evening will finish with a "trance" or healing dance. A truly unforgettable and humbling experience!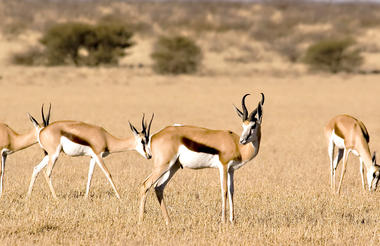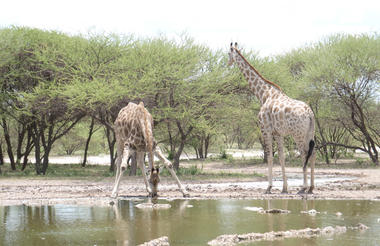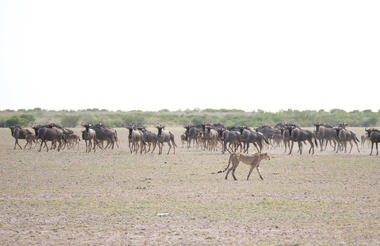 After breakfast, depart Great Tsau Hill for Maun Airport. You will be travelling by road again and the journey will take approximately 4.5 hours. You will be spending the night in the Maun.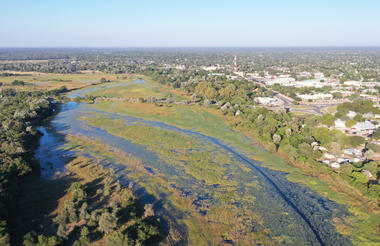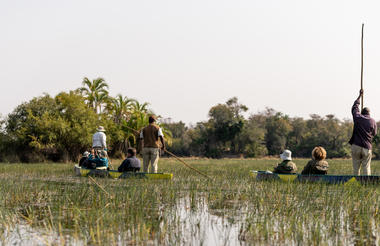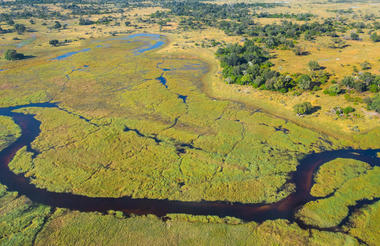 On your final morning in Botswana you will be picked up from your accommodation in Maun to head for your visit to Elephant Havens. This transfer is by road and is approximately 1 hour.
Elephant Havens is a nonprofit organisation that rescues orphaned elephants. Learn about their amazing work with the communities and in conservation and get to know the elephants in their care.
You will then head to the airport for your flight out of Maun in the afternoon.
We hope you enjoyed your adventure with Roots and Journeys!