-Guests arrive at Maun airport
-Meeting with youyr guide for breifing, ( you may decide topurchase some beverages from Maun town) 3 hours road transfer from Maun to Khwai en roure you might be lucky to see a fairly good game
-3 nights at Khwai Guest House : Fully inclusive of all meal
-Arrive at camp late afternoon
-Dinner and overnight at Khwai guest house
The Khwai Private Reserve, 440 000 acres bordering onto both the Moremi Game Reserve and Chobe National Park in northern Botswana. It is an innovative community based joint venture partnership that adjoins onto the world famous Okavango Delta eco-system. The Reserve was established to create a meaningful bridge between the tourism industry and local villagers, first world environmentally sensitive practices and a superb safari experience. The Khwai Private Reserve comprises of some of the most fantastically diverse habitats in northern Botswana, including riverine woodlands, floodplains, open savannah, mopane woodland, rivers and lagoons. This range of habitats results in a range of wildlife, including elephant, lion, leopard, wild dog, cheetah and of course the eponymous sable antelope.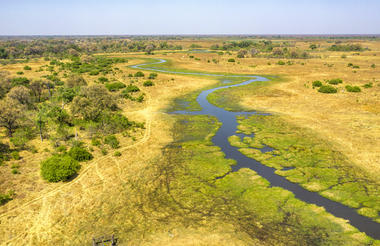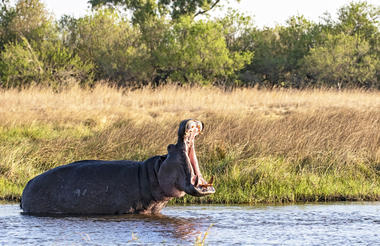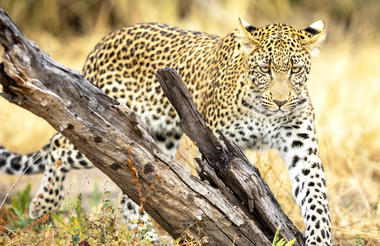 -06:00am Light breakfast
-06:30am depart for a morning game activity with your guide,
-Lunch at camp
-You have the freedom to plan the day as you wish, you may opt for longer game drives, after game drive guests are to head to the boat station for an afternoon boat trip, depending on water levels
-Return to the lodge, dinner and overnight at the guest house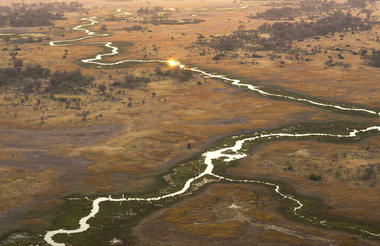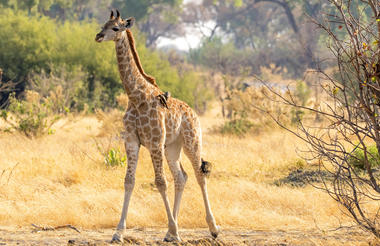 -Today you depart with picnic lunch on a full-day game drive, you will visit the Moremi Game reserve, bordering khwai, The Moremi is home to the most endangered species of large mammals: the cheetah, white rhinoceros, black rhinoceros, African wild dog and lion. Over 500 bird species (from water birds to forest dwellers) and over a 1.000 species of plants are also recognized in the Moremi.
-After game drives, guests to return to Khwai, Dinner and overnight at the Guest house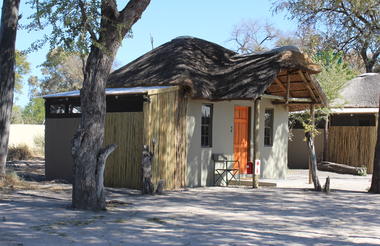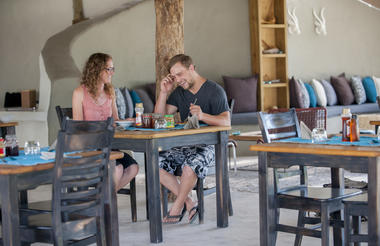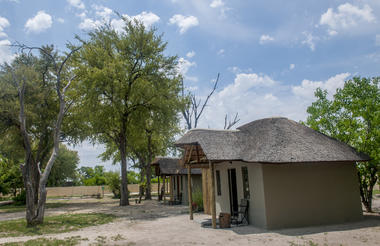 Day 4:
Savuti - Chobe National Park
- Today you a have a long day, as you depart en-route to Savuti with packed lunch, the drive may take 4/ 5 hours or longer depending on what game view you encounter on the way
-Arrive at Camp Savuti late afternoon, dinner and overnight, your stay at Savuti, includes beverages, alcoholic and non alcoholic
also known as Savuti lies in the south tip of Chobe , This dynamic wilderness is a sweeping expanse of savannah brooded over by several rocky outcrops which guard a relic marsh and the dry channel that was once its lifeline. The Savuti goes through wet and dry cycles, where wild dogs hunt in the dry river channel where crocodiles swam only twenty years ago. Visitors to this spectacular area can spot abundant wildlife including: a variety of birds, elephants, antelope, lion prides, black-backed jackal, bat-eared foxes, tsessebe, kudu, hyena, cheetah Cape buffalo herds, and thousands of migrating zebra and wildebeest.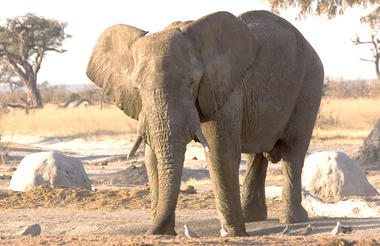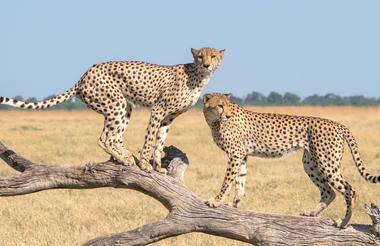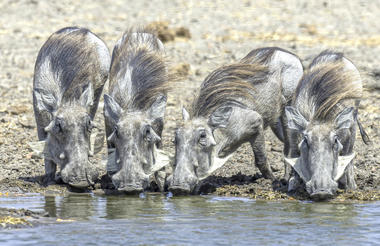 Day 5:
Savuti - Chobe National Park
-05:30am wake-up call
-06:00am Light breakfast
-You will depart with your guide for a game drive, preferably a full day with packed lunch,
-Return late afternoon
-Dinner and overnight at the Camp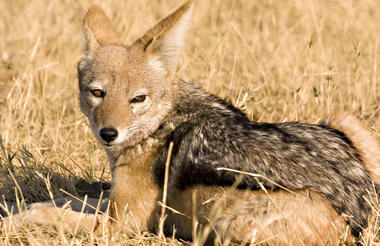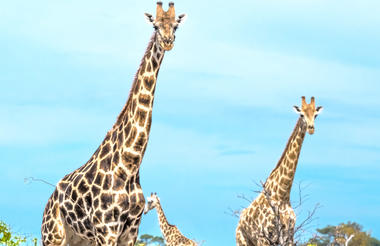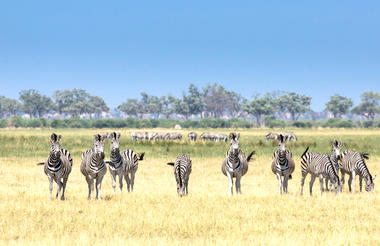 -This day we move further north, we depart with packed lunch, game drive en-route, the Chobe National Park is extremely lush because of the many waterways. The Chobe River flows through the park and draws many animals and birds during the dry season.
-Arrive Mwandi view lodge, Mwandi View is ideally located along the Chobe river. Only 18km from the Ngoma Gate to the North-East and 4km from Kavimba to the South.
-Arrive late afternoon, dinner and overnight at the lodge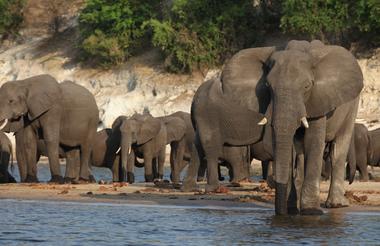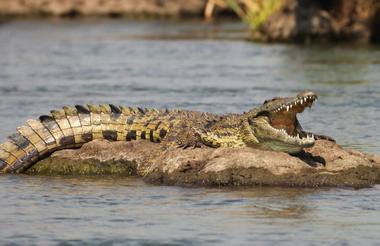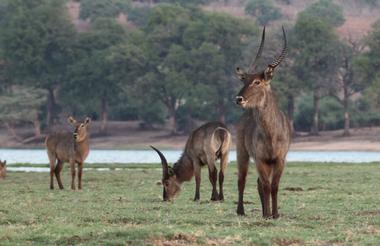 -Game drive in Chobe N Park with packed lunch
-Return to the lodge late afternoon,,Dinner and Overnight at the lodge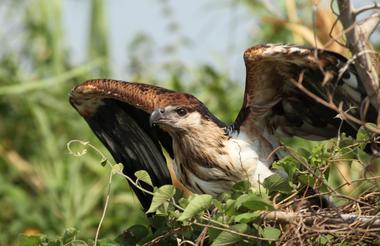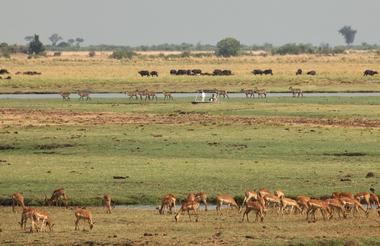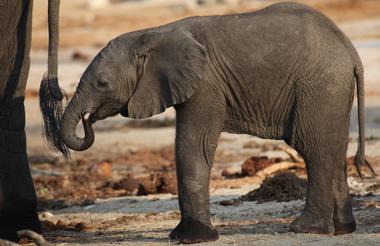 Day 8:
Victoria Falls (Zimbabwe)
-After breakfast, 2 hours hour transfer to the border, we will change vehicle for on-ward transfer to Victoria Falls,
-Guests to take own tour of the Falls, (entrance is us$ 30 per person payable at the gate)
- After tour, your driver will drop you off at either Shongwe Look-out / Bayete Lodge: On Dinners and breakfast
- Feel free to book your own activities, Victoria falls is a Hub of adventure activities, e.g helicopter over the Falls, Boat cruise, Lion encounter, elephant back, a slim at Devil pool etc
-Return to the lodge late afternoon
-Dinner and overnight at the Lodge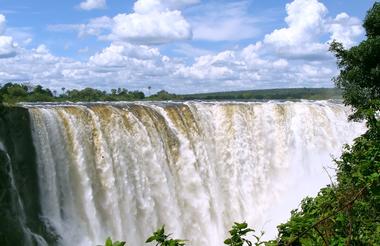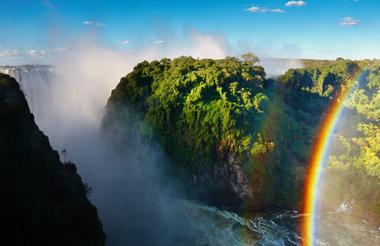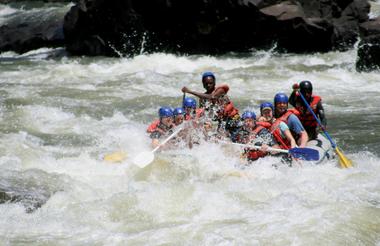 Day 9:
Victoria Falls (Zimbabwe)
-Breakfast at the lodge
-Today you have a full day to explore the Falls and activities on offer, or relax at your lodge
-Dinner and overnight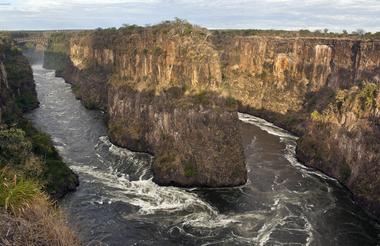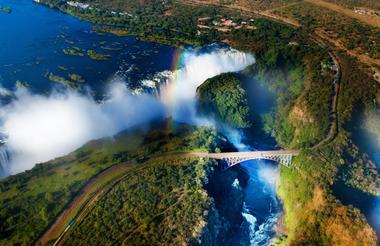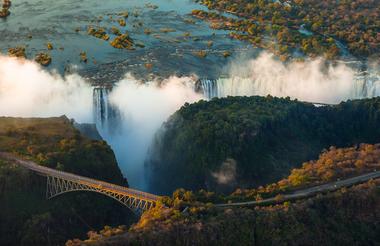 -Breakfast at your lodge
-In time you will be picked up for road transfer to Victoria Falls airport, arrive on time for check for on wards flight Home
End of Safari