Welcome to Buenos Aires!
Upon arrival in Buenos Aires you will be greeted at Ezeiza International Airport by an experienced guide who is just waiting to introduce you to one of the world's most exciting cities. Buenos Aires is the capital of Argentina - A beautiful, multicultural, and sophisticated city that justly deserves its nickname, 'the Paris of South America'.
Once you arrive to your selected hotel, your guide will assist you at check-in. You will have some time to freshen up and take a short stroll around town.
In the afternoon, you will be picked up from your hotel to enjoy Tango Lessons, once there, you will take a shared lesson and learn Tango´s basics, together with other locals. The expert guide will teach you all about Tango, its history, trends and codes, so you can know everything about this incredible dance.
Afterwards this new and exciting experience, you will enjoy an unforgettable tango show performed by the best dancers and singers, while having a delicious meal. This is the perfect way to live Buenos Aires, the city of tango.
After this enriching experience, you will return to the Hotel to rest and prepare for another fabulous day ahead.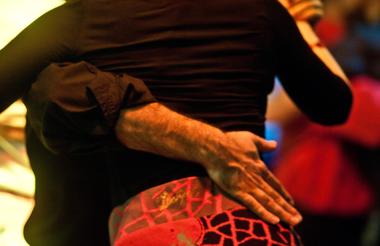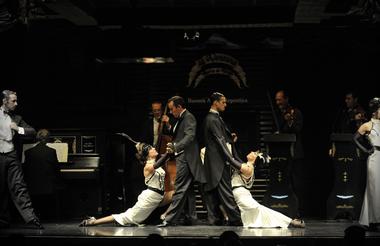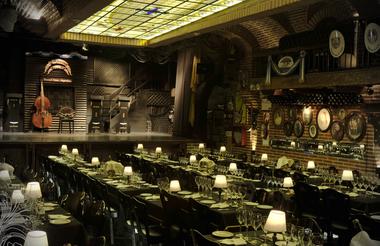 Included
* Transfer airport / hotel
* Tango show and dinner with tango lessons
* Accommodation with breakfast
Excluded
* Domestic or international flights
* Extras at hotel
"It takes two to tango: Buenos Aires and you"
Tango is loved all over the world. And you have an advantage staying in Buenos Aires: Here is the birthplace of tango and the best place to learn all about this beautiful dance.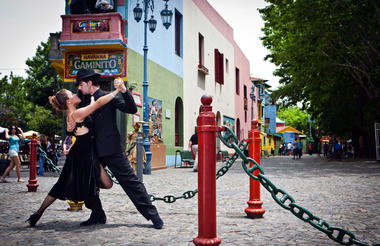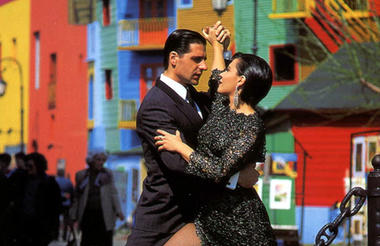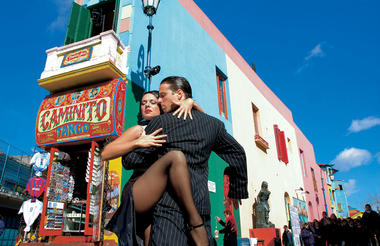 TANGO IN BUENOS AIRES
During the afternoon, you will enjoy an unique tour with a splendid combination of places, experiences and feelings. You will know Carlos Gardel' s life and visit typical tango places of Buenos Aires.
You are going to be amused by tango lessons taught by professional dancers in an exclusive tango class only for you!! you will have your first "tango baptism" and you will live one of the funniest days of your life!
You will continue visiting, Carlos Gardel House Museum, the emblematic "Café Tortoni" where you can take your time to enjoy a coffee or a delicious hot chocolate at this iconic bar which is the oldest of the city (founded in 1858), Los 36 Billares Notable Bar, Las Violetas Notable Café, Dorrego Square and a visit to Caminito Street (La Vuelta de Rocha promenade)
Included
* Tango tour
* Accommodation with breakfast
Excluded
* Extras not mentioned
"The infinite tango takes you towards everything "
Today you will have a free day to enjoy Buenos Aires. Take the opportunity to visit some of the places you find most interesting and enjoy this beautiful and charming city. After your walk, be sure to take a break and recharge because tonight you will not stop dancing the tango at the famous "Milongas", a cultural space where a classical Buenos Aires art form takes refuge.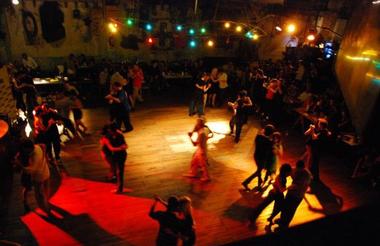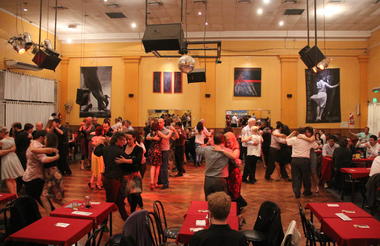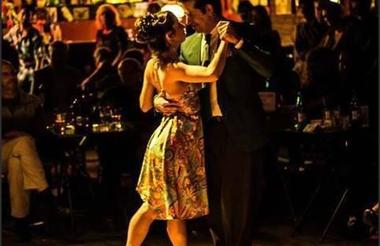 TOUR TO THE "MILONGAS"
During the evening, you will enjoy a tour to the "Milongas", specific venues where people of very different ages, origins and social situations dance until very late at night the most authentic form of Tango. On any night in Buenos Aires you can find a milonga filled with people sitting around the dance floor, drinking their wine or champagne and watching, and being watched.
Each Milonga has its own working hours, its own dancing style and its own crowd; you will visit two of them, depending on the day your tour is scheduled.
You are going to live a different experience at night in the city of Buenos Aires and feel the essence of tango as true tangueros do.
Included
* Tour to the "Milongas"
* Accommodation with breakfast
Excluded
* Extras not mentioned
Come back soon expert tango dancer!
After your last sumptuous breakfast, make sure you save some time to buy your last-minute souvenirs and/or photos. At the scheduled time, you'll be picked up from your hotel to be transferred to Ezeiza International Airport to board your flight to your next destination.
Included
* Transfer hotel / airport
Excluded
* Domestic or international flights
* Extras not mentioned