Day 1:
Punta Arenas
Wed. 5 Feb 2020
On arrival in Punta Arenas, Chile, you will be welcomed your Epic Private Journeys guide and transferred to your hotel.
You must be in Punta Arenas by 2.00 pm at the latest.
After you have settled in to your accommodation, you will gather with the rest of the group and meet your fellow adventurers for a briefing that provides important information about your voyage and reviews the essential guidelines for Antarctic visitors.
Following the briefing you meet for a welcome dinner while enjoying a typical regional menu.
Overnight – Cabo de Hornos Hotel or similar – Dinner, bed and breakfast basis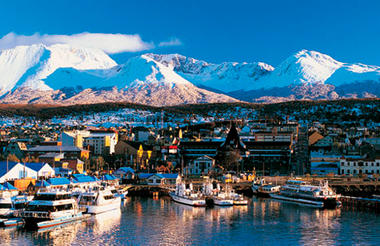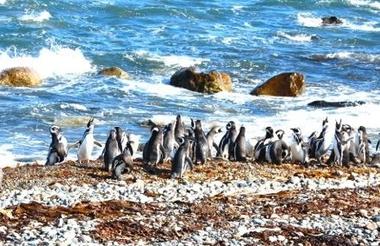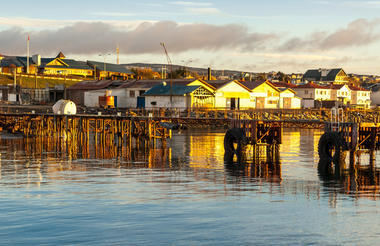 Day 2:
M/V Magellan Explorer
Thu. 6 Feb 2020
Your Antarctic adventure begins with a two-hour flight from Punta Arenas to King George Island, in the South Shetland Islands.
As you exit the airplane, the clear Antarctic air fills your lungs for the first time. You will have the chance to explore the area surrounding Chile's Frei Station and Russia's Bellingshausen Station, before boarding a Zodiac taking you to your expedition vessel.
Overnight – MV Magellan Explorer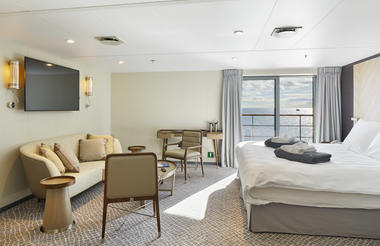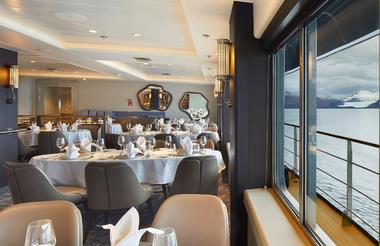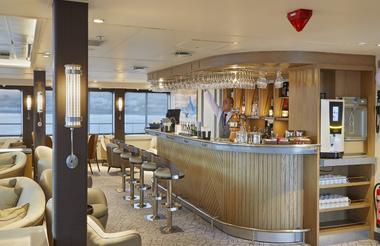 Day 3:
M/V Magellan Explorer
Fri. 7 Feb 2020
Days 3 to 6 - Cruising Antarctica
These days are spent cruising between the South Shetland Islands and the western coast of the Antarctic Peninsula, sailing along ice-filled fjords and among spectacular icebergs, while enjoying the company of sea birds, penguins, seals and whales. Each day, you disembark the ship by Zodiac and explore the landscape together with expert polar guides.
On board the ship, you may choose to attend an engaging programme of lectures and presentations, and enjoy spectacular vistas from the glass-enclosed lounge.
No journey is the same as flexibility is the key to success in Antarctica. The Expedition Team sets the voyage route to take advantage of the ever-changing opportunities provided by nature, crafting a unique and extraordinary experience each time. While the exact itinerary changes with each expedition, you will explore several spots that offer the best possible overview of the varied Antarctic environment. Your voyage may include visits to sites such as Paulet Island, Hope Bay, Port Lockroy, Petermann Island, Paradise Bay, Deception Island, the Lemaire Channel, or many other magnificent places.
Overnight – MV Magellan Explorer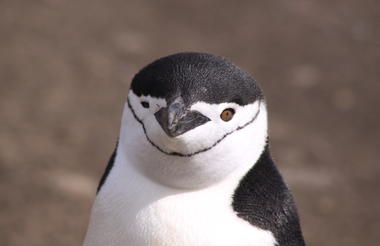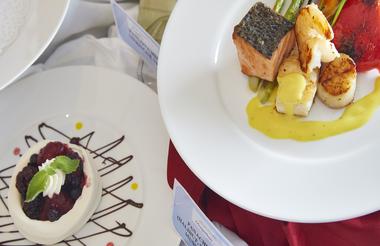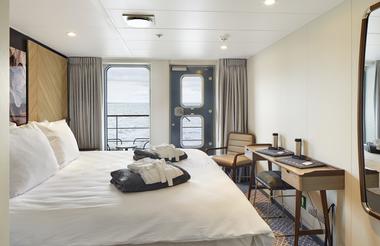 Day 4:
M/V Magellan Explorer
Sat. 8 Feb 2020
A typical day in Antarctica involves two landings. Being on such a small vessel, this affords us this luxury. The larger vessels that ply the waters of the Peninsula generally do just the one landing per day.
Magellan Explorer positions overnight for a mid-morning landing and again during the middle of the day for an afternoon landing.
The programme of landings is flexible and determined by the weather. The Expedition Leader in conjunction with the Captain, will arrange the activities programme to make best use of the prevailing weather conditions. The landings for example, may take the form of visiting penguin colonies, visiting research stations, zodiac excursions.
If people are partaking in the kayaking or snow shoeing programmes, this will be offered in addition to the normal landing activity. In some cases, if weather is inclement or the landing site isn't appropriate, these activities may not be offered. If people have bought into the snow shoeing or the kayaking programmes, and they don't want to partake at any one time, then they can do the landing with the rest of the ship.
A Typical Day:
7.00 am – Wakeup call
7.30 am – Breakfast
9.00 am – Landing/Activity
11.30 am – Return to the vessel
12.30 pm – Lunch
3.00 pm – Landing/Activity
5.00 pm – Return to the vessel. At this time you may gather in the lounge for a lecture or the like
6.30 pm – Pre-dinner drinks
7.00 pm – Dinner
Please note: It is important to point out that if on any landing you wish to return to the boat, there are always staff and zodiacs available to transfer you back onboard
Overnight – MV Magellan Explorer
Day 5:
M/V Magellan Explorer
Sun. 9 Feb 2020
Overnight – MV Magellan Explorer
Day 6:
M/V Magellan Explorer
Mon. 10 Feb 2020
Overnight – MV Magellan Explorer
Day 7:
Punta Arenas
Tue. 11 Feb 2020
Today marks the end of your journey and you and bid farewell to Antarctica.
You return to King George Island before boarding the flight back to Punta Arenas.
Upon arrival, you transfer to the hotel and overnight. (Note: Meals in Punta Arenas are at your leisure and not included in the cost.)
Overnight – Cabo de Hornos Hotel - Bed and breakfast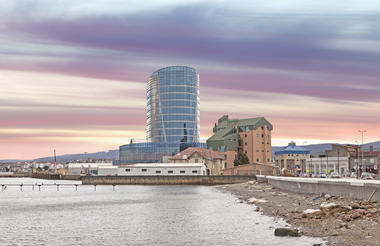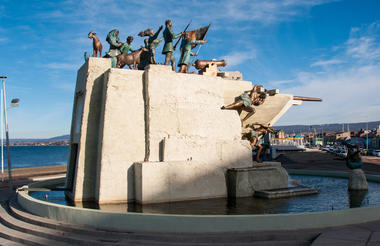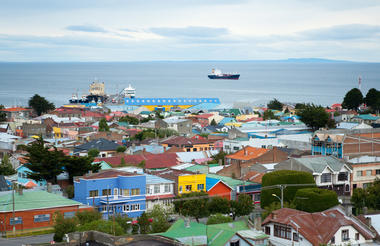 Day 8:
End of Itinerary
Wed. 12 Feb 2020
After breakfast, you are transferred to Punta Arenas Airport for your onward flight.
End of arrangements