Our driver will meet you at the airport and transfer you to your hotel. Free time to relax and acclimatize to your new surroundings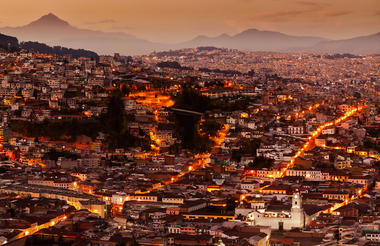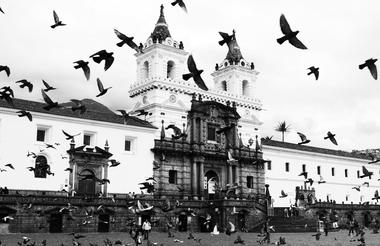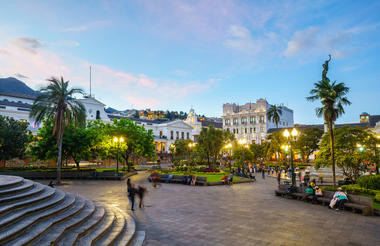 Included
Spanish Speaking Driver
We start today with a visit to the Equator line - stand with your family literally in the Middle of the World! We will also take you to the Inti Ñan museum where you can prove (or disprove) various scientific phenomenon that only hold true at the equator. In the afternoon we head to the Yaku water museum where you can play, discover and investigate about the importance of water to our planet. There are a range of fun and educational activities of which the most popular blowing giant water bubbles!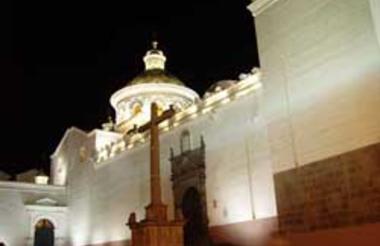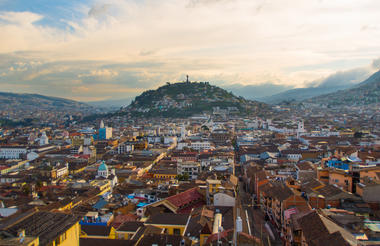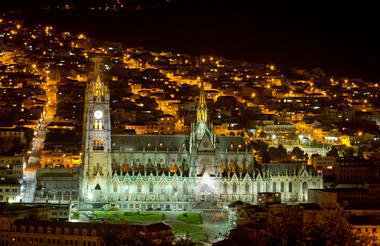 Included
Breakfast
English Speaking Guide
We start with a visit to the Zoo in Guayllabamba, here you can see animals from all four regions of Ecuador including Andean Condor, rainforest macaws, Galapagos Giant tortoise and Iguanas from the coast. The zoo is situated in a beautiful tropical arid landscape and has trails for walks around the zoo. After this visit we travel further north to the town of Otavalo - for sure your kids will fall asleep in the car dreaming about lions and bears!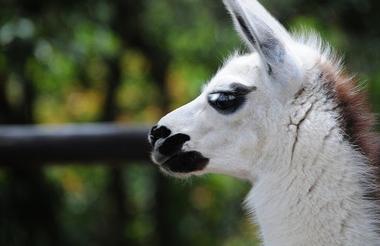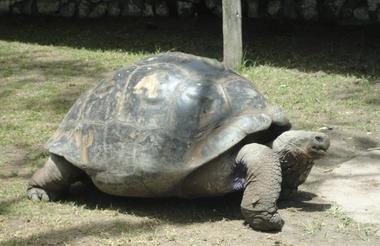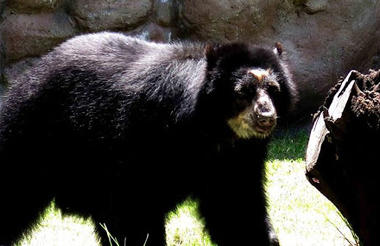 Included
Breakfast
Spanish Speaking Driver
In the early morning you visit the animal market (Saturdays only) where indigenous people from the surrounding villages gather together to haggle for all kinds of animals - from guinea pigs to ducks, horse and cows. It's an interesting sight and a lot of fun! Afterwards we visit the colourful Indian handicraft market on the Plaza de Ponchos where you can admire a whole range of handmade crafts and textiles. On the way back to Quito we pay a short visit to the Condor Park where you will see a "falconry" demonstration where a few eagles do what they do best... fly over the beautiful mountains of Otavalo!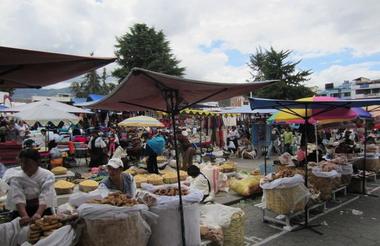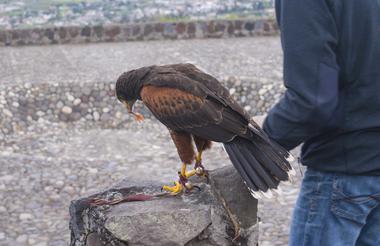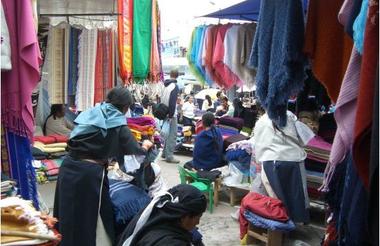 Expert tips
Expert Tip: The fly demonstrations are at 11:30 and 15:30. Due to the weather conditions the schedules may change a bit.
Included
Breakfast
Spanish Speaking Driver
Day 5:
Cotopaxi National Park
In the morning we take you on a historic train-ride from Quito to Boliche. On the way you can get off in Machachi to enjoy their culture, music and traditional dances. The train then continues to an incredible nature park, called El Boliche with beautiful dense forest at 3500meters above sea level. You can enjoy a nature walk before we transfer you to an old historical hacienda close to the Cotopaxi national park.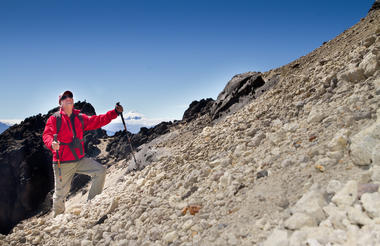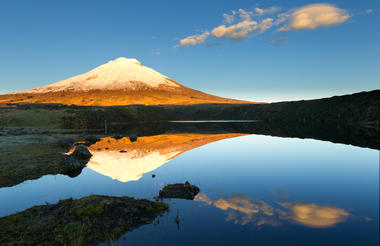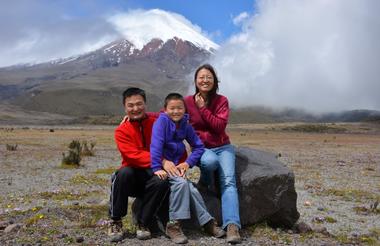 Included
Breakfast
Spanish Speaking Driver
In the morning we will drive through the Cotopaxi national park and admire the beautiful volcano and the surrounding lava formations. If you think you are in good shape, we can even drive you up to the parking lot from where you can hike up to the first refuge and even up to the glacier! After the Cotopaxi visit we will transfer you to the lovely little town of Baños.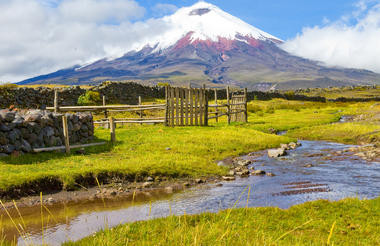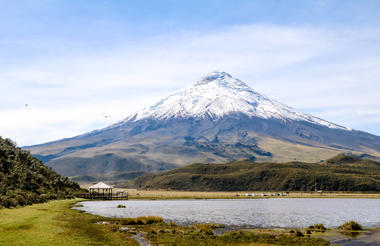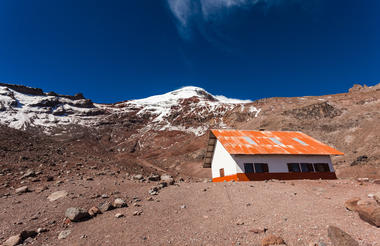 Expert tips
Expert Tip: Warm clothes are recommended for today and remember to drink plenty of water to avoid the effects of high altitude.
Included
Breakfast
Lunch
English Speaking Guide
Spanish Speaking Driver
An incredible drive through the famous Valley of the Waterfalls. The Pailon del Diablo (in English known as Devil's cauldron) is the largest and most spectacular of all, but the other smaller ones such as the 'Manto de la Novia' are also very impressive. You will have free time to explore the area and takes photos where desired.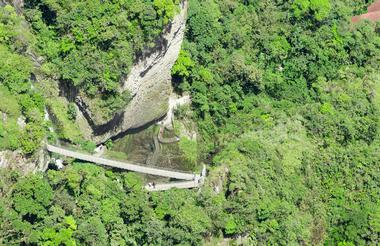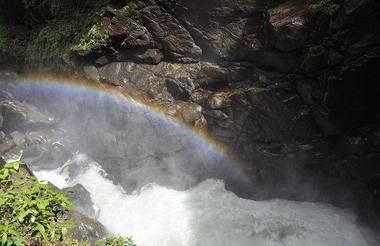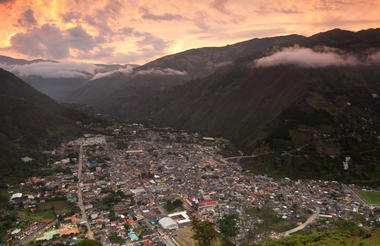 Included
Breakfast
Private transport (Spanish)
Excluded
Entrance fees ($5-$20)
Entrance fees ($5-$20)
An unforgettable visit to the Ecuador's most impressive Inca ruins! Ingapirca was built in the 15th century on a strategic hilltop with excellent views over the surrounding countryside. A local guide will explain all about the believed origin and purpose of the ruins which combines both Inca and Cañari Indian history, and there is also a small museum to visit if you wish.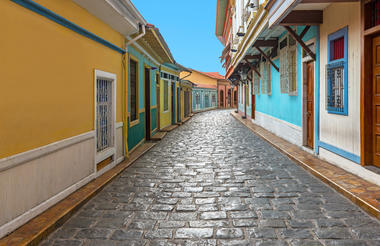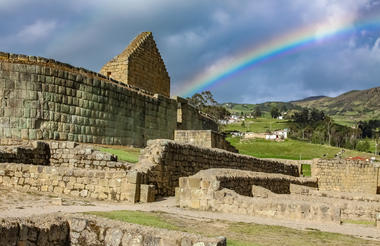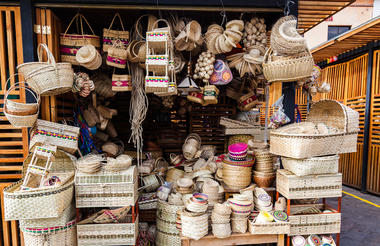 Bellavista - If you like nature and country activities, visit Bellavista with us on our special tour. This tour offers you fun adventures full of history, traditions, landscapes, rivers, mountains, and organic gardens. Ideal to connect with the "Pachamama" (Mother Earth). We start with the Chakana or Andean Cross Ceremony, an ancestral ritual for the renewal of the spirit, a nexus between man and the spirit, a link between man and nature. After this wonderful experience, we will visit a craft beer brewery,
where we will learn about the elaboration of "Cantana" beer, whose main ingredient is the water from the mountains of the Cajas National Park. Tasting included. Then, Doña Blanquita welcomes us to her organic garden where we will find vegetables, fruits, legumes, aromatic plants and medicinal herbs, among others. Then we will visit "El Mirador de la Cabaña" located at 3.000 m.a.s.l. ideal for pictures, relax and distract our mind observing a beautiful mountain and city landscape. We will have a delicious lunch made with products from the garden, in a house of the community with very friendly people. Then we will practice the traditional game "topeteo del sambo", an ancestral game that was practiced for fun in some rural communities. We end our tour with a flourish: we will visit a private orchid garden, where the owner tells us how she dedicated herself to the planting of beautiful orchids. planting beautiful orchids while we walk through her garden.
Ceramics classes - farm activities Once in the city to learn the secrets of pottery we will attend the workshop of Mr. Ivan Encalada, who is a well known potter from Cuenca. During one hour he will teach us basic techniques to shape the clay and make decorative pieces that vary depending on your individual tastes and interests.
Cuenca is a very famous place for making these popular hats and there is a great showroom to try hats on. We will continue the trip visiting a ceramics artisan where you also have the chance to make your own artwork. Your piece will be baked and delivered to the hotel the following day.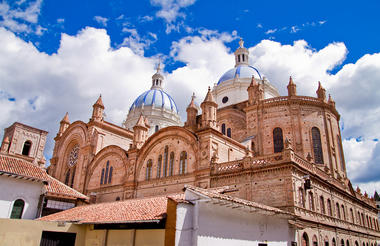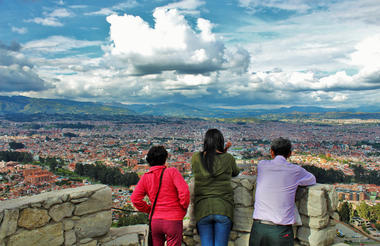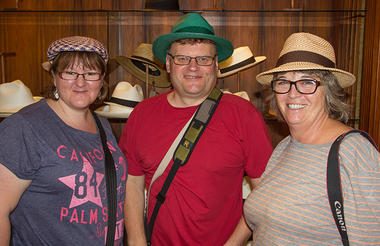 Included
Breakfast
Lunch
English Speaking Guide
A full day amidst the untouched nature, tranquil lakes and stunning rugged landscapes of El Cajas National Park, known as the lake district of Ecuador. Your guide will take you to several visitor sites and can help you to choose the most suitable walking trails, as well as point out interesting fauna such as the Polylepis tree and spongy mosses unique to this eco-system.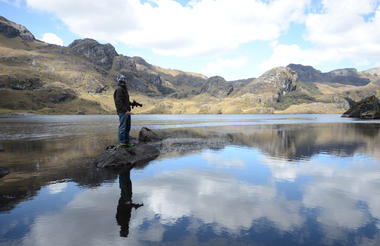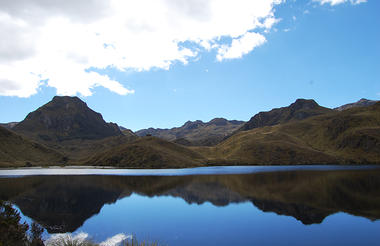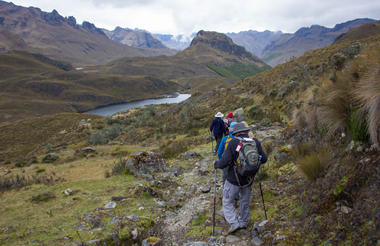 Expert tips
Keep in mind to bring rain gear and warm clothes for this trip, as the weather is unpredictable and it can change quickly. Also remember to stay hydrated for the high altitude.
Included
Breakfast
Lunch
English speaking guide
Private transport
In the morning you will have a city tour amidst the white-washed buildings and cobbled streets of Cuenca. An introductory tour to the colonial highlights of the city including its handsome plazas and domed churches, followed by free time to explore the city by yourselves. An afternoon flight takes you back to Quito.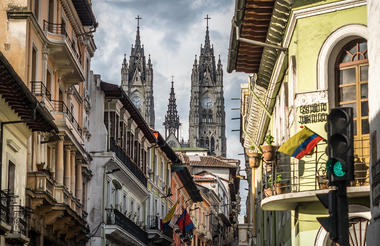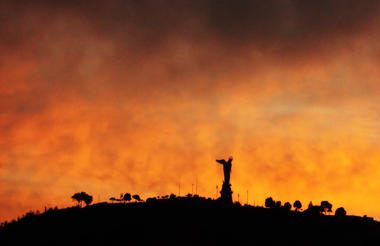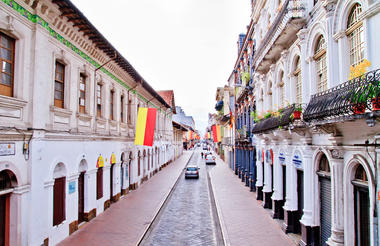 Included
Breakfast
English Speaking Guide
Transfer Out
You will be picked up at your hotel for a transfer to the airport in time for your international flight out.
Included
Breakfast
Airport transfer (Spanish)