DAY 1:
You arrive in Nairobi with your flight ***Preferable PM flight***. You will be met by an Absolute Vantage representative who will then facilitate your transfer to your Bed & Breakfast accommodation – Macushla House in the suburbs of Karen for overnight
DAY 2:
Awake, have a sumptuous breakfast courtesy of Macushla House and make your way to the Giraffe Centre for an up-close and personal touch with the endangered Rothschild's Giraffes. The Giraffe Centre also known as African Fund for Endangered Wildlife have played a pivotal role in breeding the Rothschild Giraffes and re-introducing them back into the wild ever since the late 1970's and double up as a Conservation Education centre for the Kenyan Youth. A 1 hour stay here is enough to be followed by a pre-booked 11AM public visit to Sheldrick Wildlife Trust to see the baby elephants. This visit puts you in touch with elephants under the age of 2 years who have gone through traumatizing near death situations, lost their families and parents and are now orphaned – thanks to the Trust for having given them hope, a new home and family for them to grow and later own will be introduced back into the Wild. After this we head to the a designated place where you will afterwards some souvenir shopping. We then head back to our accommodation spot to digest all we had for the day as we look forward to the safari days to come.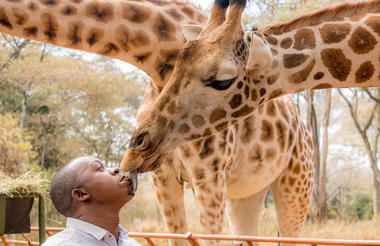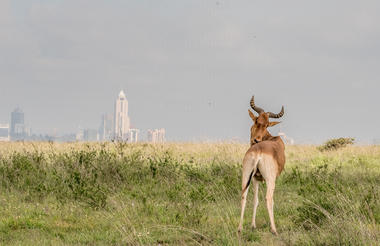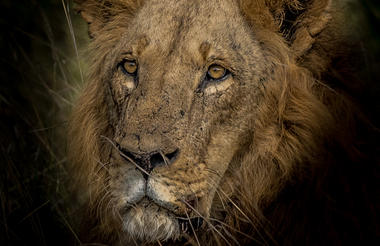 Included
Emergency Evacuation Insurance for the safari
All-inclusive transport and guide in Nairobi
Giraffe Centre Visit
Meet and assist at Nairobi Airport
Transfer from Airport to Hotel
2 nights in Nairobi
Days 3 - 5:
Tsavo East National Park
On Day 3, after an early breakfast you will be transferred to the Railway station for a 4-hour train ride to Voi Station. There you will be picked up and driven to Galdessa Camp in Tsavo East which will be your home for the next 3 nights. Galdessa Camp is Sheldrick Wildlife Trust's newest property composed of two separate camps: Galdessa Camp and Galdessa Little. With its safari-style setting and front row view of all the wildlife activity on the Galana River, Galdessa Camp invites guests to immerse themselves in the untouched corners of Tsavo. Foster parent guests also have special access to the SWT's Voi Reintegration Unit with prior written permission from Nairobi office, you will have a firsthand look at SWT's work raising and rehabilitating orphaned elephants. Galdessa was originally built in the early 1980s, but it was later purchased by SWT. It was completely rebuilt in 2018, incorporating luxury touches while preserving the integrity of the property and the old-world charm it evokes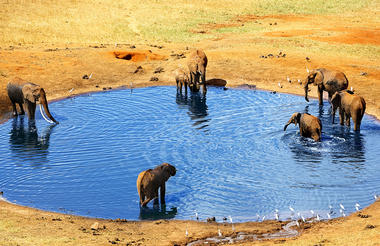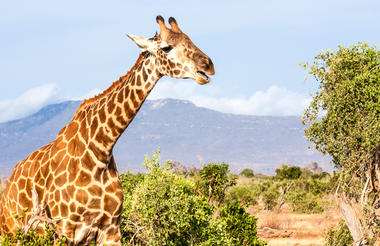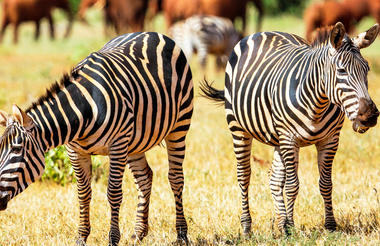 Included
One Way Train Ride to Galdessa on Day 3
Galdessa 4 Wheel Drive Vehicle and guide
Voi Elephant stockade visits
Voi Elephant Mud bath visits
Game drives within Tsavo East National Park
3 nights in Galdessa Camp
On Day 6, after an early breakfast, you will be transferred to Voi Train Station to board your train back to Nairobi. Upon arrival in Nairobi, you will be met by an Absolute Vantage driver guide who will transfer you to the Tamarind Tree Hotel for check in and lunch. An easy afternoon at the Tamarind Tree Hotel or better still if you need to move around Karen or Nairobi for shopping and any sight-seeing, the driver guide is at your disposal for the day. Overnight at the Tamarind Tree hotel.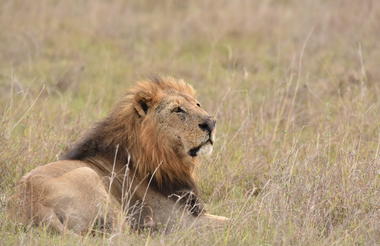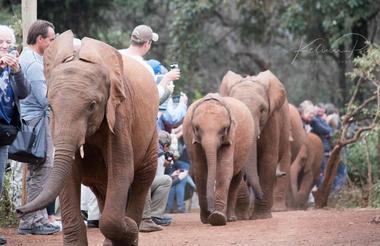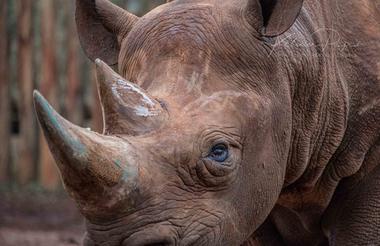 Included
One Way Train Ride to Nairobi
Vehicle within Nairobi
Overnight at Tamarind Tree Hotel
On Day 7, we will fly you to the Maasai Mara. There you will stay at Mara Toto Camp for 4 nights.
Mara Toto Camp sits in a slight bend of the Ntiakitiak River, where the thick forest meets savannah, and just a few kilometres from its sister camp, Mara Plains. Mara Toto is a magical revisiting of the past, drawing from Africa's original explorers' designs and designed for those who search for East Africa's romantic safari era. Here, you will experience the best of both worlds: the intense action of the Maasai Mara ecosystem, as well as the more private 70,000-acre Mara North Conservancy. Mara Toto is a stylish experience and adventure safari camp unique to the safari industry. The camp fits the service levels, specialized guiding, and design associated with Great Plains Conservation.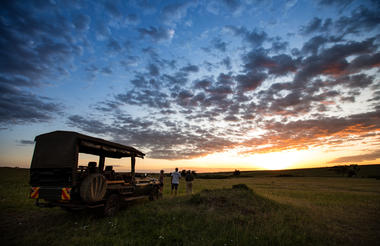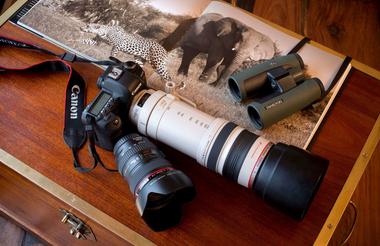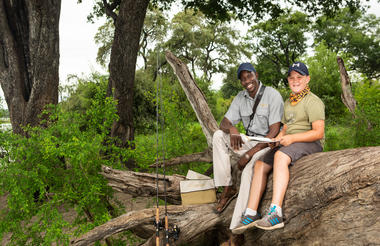 Included
Transfer from Tamarind Tree to Wilson Airport
Scheduled AM Flight to Maasai Mara
Maasai mara Park Entry Fees
Game Drives in the Maasai Mara
4nights in Mara Toto Camp in Maasai Mara
Today you awake at leisure, have breakfast and bid the Maasai Mara farewell. A drive to the airstrip for your scheduled 1-hour flight back to Nairobi. Arrive Wilson Airport after which you will be transferred to Jomo Kenyatta International Airport for a day room/refresh moment at Four Points Sheraton Airport Hotel. There you will re-group as you await your transfer to the terminal to catch your international flight back home
Included
Scheduled AM Flight from the Mara to Nairobi
Day room at Airport Hotel
Transfer to terminal to catch flight back home