Days 1 - 3 :
Thanda Safari Private Game Reserve
On arrival at King Shaka International Airport in Durban you will be met and transferred to your lodge. This road transfer takes approximately 3 to 4 hours. Depending on your time of arrival enjoy your first safari activity from the lodge.
During your time at the lodge the focus of activities is of course on wildlife and nature. However, your daily programme can be tailored to your own personal preferences.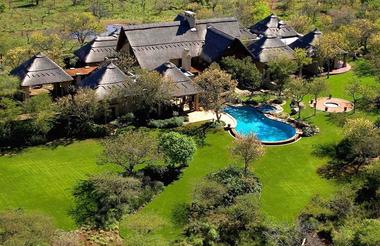 Days 4 - 7 :
Ponta Mamoli
Following checkout from Thanda you will be transferred by road over the South African border and into Mozambique to your luxury resort on the Indian Ocean. This transfer will take approximately 3.5 - 4 hours.
Enjoy 3 full days in paradise. Activities on offer include:
Ocean Safaris:
Enjoy a snorkelling trip to a nearby reef and while you explore our crew will be on the lookout for pods of silvery, glistening Bottlenose Dolphins which regularly glide through these waters. Dolphins are known for their calming and therapeutic effects on humans. You will have the opportunity to experience this unique bond between humans and dolphins and form friendships that will stay with you forever. We have a special licence to take a maximum of eight guests on this amazing outing where you'll have the chance to encounter these majestic and friendly marine creatures up close. Interaction with the dolphins is strictly monitored and controlled in line with conservation guidelines.
Whale Watching:
From July to November each year, the majestic Humpback whales visit us on their annual migration. Join us as we set sail in search of these beautiful creatures and observe them in their natural habitat. Whale watching is conducted from the comfort of our snorkelling boat as we observe the whales blowing, breaching, lob tailing and playing. In the later part of the season we may be lucky enough to encounter the newborns as they learn to breach and play.
Snorkelling:
So rich in sea life are the waters of White Pearl Resorts, Ponta Mamoli that it feels as if you have been transported into a giant natural aquarium. Discover spectacular underwater displays of colourful corals and lively fish as you float in the azure waters of the Indian Ocean.
Diving:
White Pearl Resorts offers unique diving experiences on one of the world's top pinnacle reefs. A variety of dive spots offer something for everyone, from exhilarating shark sightings to multitudes of fish and vibrant corals. A professional, safe and world class interpretive diving experience with no equal anywhere along the Mozambican coastline. Our experienced dive instructors will show you brightly coloured underwater corals and an array of brilliantly marked fish launching directly from the beach at the resort. With its clear waters and accessible reefs, this is the ideal dive destination for both beginners and specialised divers. PADI Resort courses are also available and diving equipment can be hired from the Dive Centre.
Turtle Walks:
White Pearl Resorts, Ponta Mamoli is home to one of the richest turtle nesting sites in southern Mozambique. Between November and February each year, Loggerhead and Leatherback Turtles head to this stretch of coast to lay their eggs. In partnership with the Southern Mozambique Marine Turtle Nesting Monitoring, Tagging and Conservation Programme, the resort works to monitor and protect these majestic and docile creatures. For every turtle walk booked, $5 will be donated to research and conservation initiatives.
You can also enjoy beach walks and picnics, stargazing, horse riding, cultural tours and spa tretments.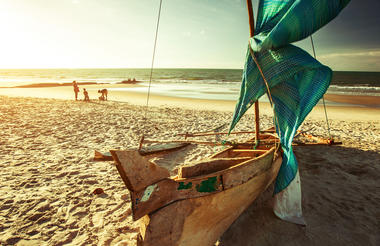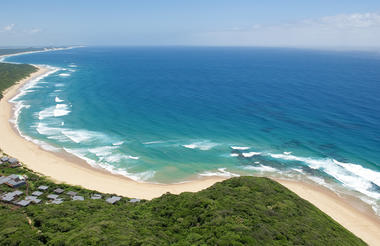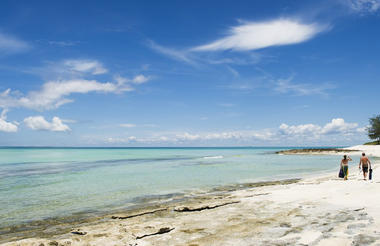 Today you will be transferred to Maputo Airport at an agreed time for your departure flight. The road transfer takes about 2.5 hours.
If you would prefer a shorter transfer we can arrange for a helicopter transfer to Maputo (additional cost)