On arrival at Windhoek International Airport, you are met by our Terra Nova representative or your guide who will assist you with your luggage and transfer you to your vehicle. Duration: 3 1/2 - 4 Hours, 280 km
Arrival and check-in at Kalahari Anib Lodge.
In the afternoon you can participate in a nature drive to see more of the Kalahari.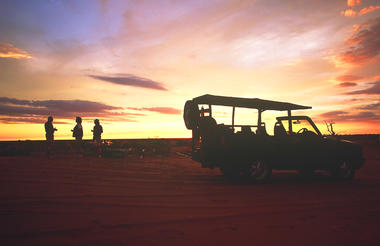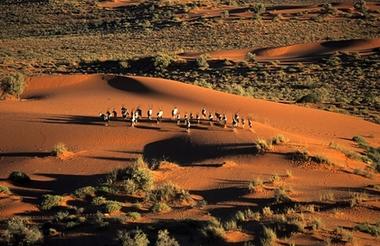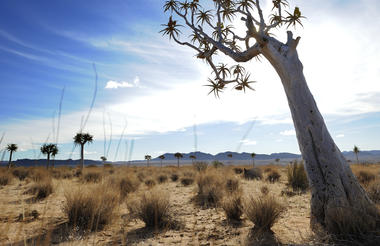 After breakfast depart for Sosssusvlei. Duration: 4-4.5 Hours, 330km
Arrival and check-in at Desert Quiver Camp or Desert Homestead for two nights.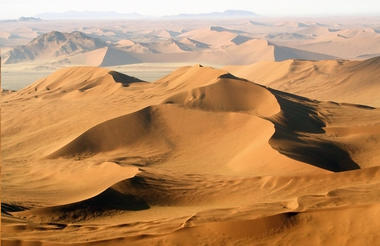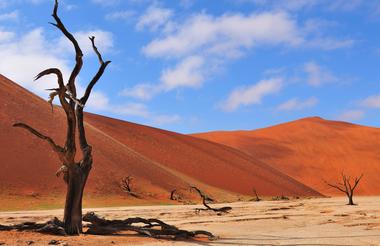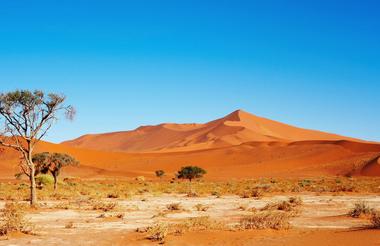 Early morning breakfast at Sossusvlei Lodge or a breakfast basket can be arranged to take with you to Sossusvlei to be enjoyed at the Vlei.
If you don't want to drive yourself, you can book a guided tour at a surcharge.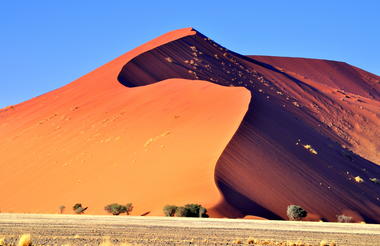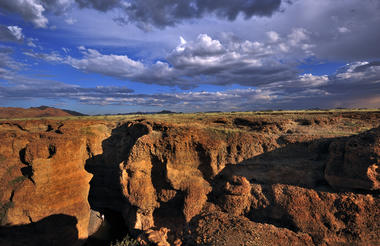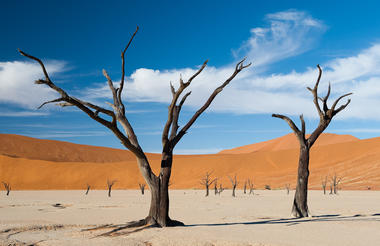 Early morning breakfast and depart for Swakopmund. You will be passing through the ever changing desert and the Ghaub and Kuiseb Pass always alongside the Namib Naukluft National Park towards the north. You will drive past Solitaire, a curious assembly of houses, where you should stop to take a look around and enjoy lunch including their delicious and famous apple pie. Duration: 4.5-5 Hours, 350km
Arrival and check-in at Swakopmund Guesthouse for two nights.
Swakopmund is a popular seaside resort because of its old-world charm and relaxed atmosphere. Swakopmund exudes romance and history; a rich cultural melting pot of old and new. The town is an eclectic mixture of Bohemian and Bavarian, home to artists, hippies, strait-laced descendants of German settlers, stately Herero women in Victorian dress, and hard bitten miners, game rangers, safari operators and fishermen.
This Laid back desert town hedged by desert and sea, is enhanced by lush green lawns, palm trees and carefully tended public gardens. Quaint architecture from a bygone era adds to the time-out-of-place atmosphere of Swakopmund. Much of the distinct German colonial character has been preserved and today many of the town's old buildings house shops, offices, and other utility services.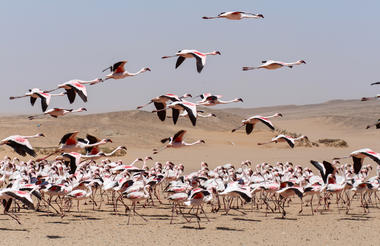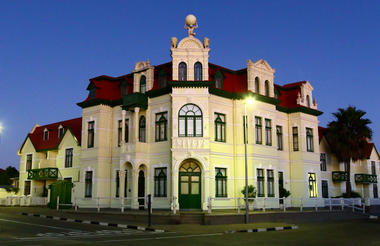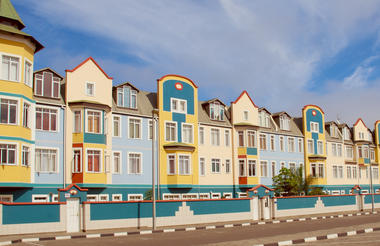 Early morning breakfast and depart for Walvis Bay for your Seal & Dolphin Cruise followed by the Sandwich Harbour 4x4 Tour.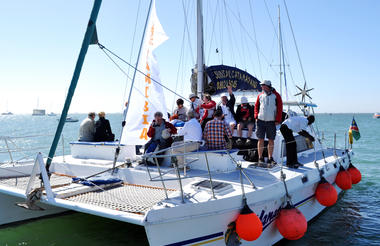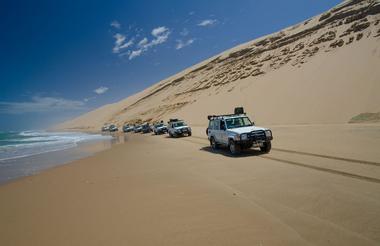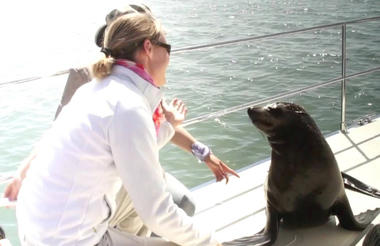 An early morning and depart for Twyfelfontein. Duration: 4-4.5 Hours, 330km
Arrival and check-in at Twyfelfontein Country Lodge
In the afternoon you have the opportunity to visit the rock engravings at Twyfelfontein as well as burnt mountain and organ pipes.
BURNT MOUNTAIN: Just a short walk from the Organ Pipes is a small inselberg named the Burnt Mountain, proclaimed a national monument on 15 September 1956. The reason for its name is best evident in the early mornings and late evenings when the rays of the sun seem to set the mountain ablaze. Rich red colours mixed with shades of black and purple are quite strikingly caused by Manganese coated clay molecules. During the day, however, the inselberg is just a normal black colour as if the morning fire has burnt it to ashes.
ORGAN PIPES:The beautiful organ pipes are a fascinating geological formation located near Twyfelfontein. Strikingly rich rusty colours are portrayed in long columns resembling those of a church organ, some rising up to 5m high. Thought to be the result of the Gondwanaland breakup, fractures and cracks were formed as the dolomite columns cooled through the process of columnar jointing approximately 120 million years ago.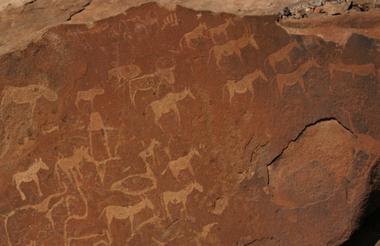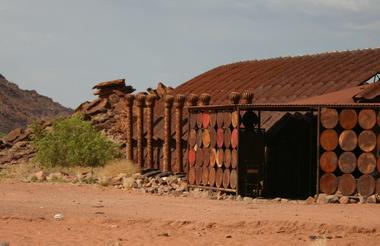 Enjoy an early morning breakfast and depart for Etosha National Park. Duration: 4.5-5 Hours, 350 km
Arrival and check-in at Taleni Etosha Village. Here you will have the opportunity to enter Etosha and view the many waterholes where game viewing is usually the best.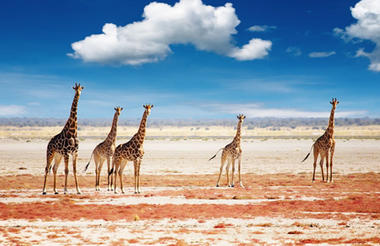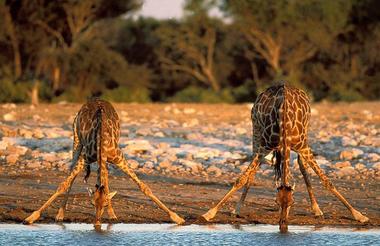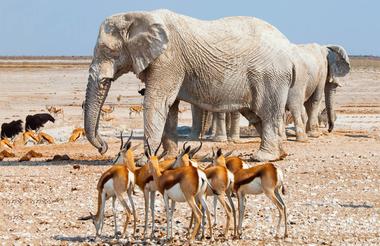 Day 8:
Onguma Game Reserve
Today you drive through Etosha to the Eastern side. Please take the entire day to observe the Wildlife at the many waterholes in the park. In the afternoon, exit the park at Namutoni Gate and drive to Onguma Bush Camp.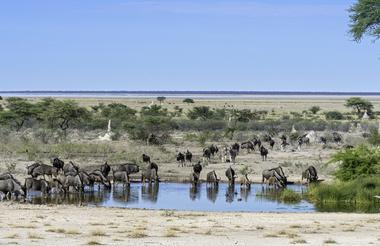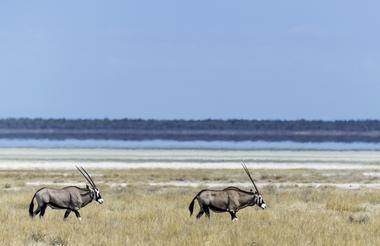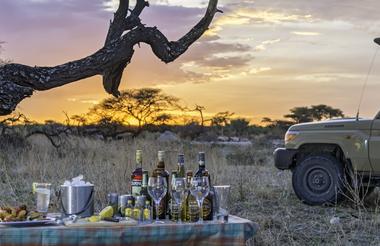 Day 9:
Waterberg Plateau National Park
Your next destination is the Waterberg. Distance: 346 km, ca. 4 hours.
En route you can visit the Cheetah Conservation Fund.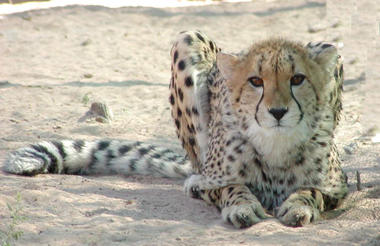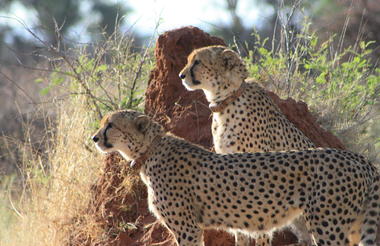 An early morning breakfast and depart back to Windhoek. Duration: 4 Hours, 254 km
Arrival and check-in at Olive Grove Guesthouse.
In the afternoon you can explore the vibrant city of Windhoek. The attractive town lies at an altitude of 1.650 meters in a beautiful valley bordered by the Eros Mountains in the North and the Auas mountains in the South. Towards the West, stretches the Khomas Highland to the Namib and the coast.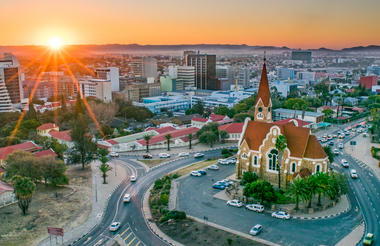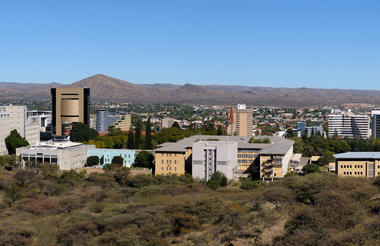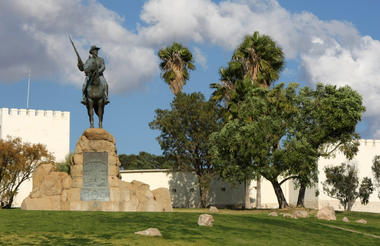 Depending on the time of your return flight you can enjoy the last day in Windhoek to do some last minute shopping before you return your vehicle to the car rental company and be transferred to the airport where you will check-in for your flight home. Duration: 50 Min, 40km
The end of an unforgettable journey!