Days 1 - 2:
Chobe River Front Namibia
On arrival in Kasane, you will be met and transferred to the river where you will clear Botswana customs and meet your Chobe Savanna Lodge guide. Once on the river, you will enjoy a magnificent boat transfer up the river to Chobe Savanna Lodge, stamping into Namibia on your way up. Spend two nights at Chobe Savanna Lodge in one of our airconditioned chalets in a remote Chobe setting. Activities at Chobe Savanna Lodge are focused on the river with various river safaris available as well as visits to the local community. The most remarkable feature of the Chobe National Park is its huge concentration of Elephants. This park supports the largest surviving elephant populations in the world. With an abundance of freshwater and vegetation along the river's edge, the region supports a healthy and diverse population of wildlife making it one of the top wildlife destinations in Botswana.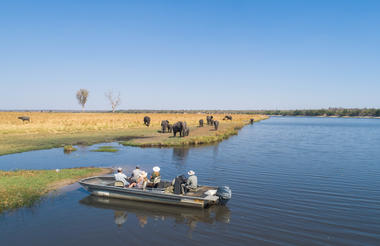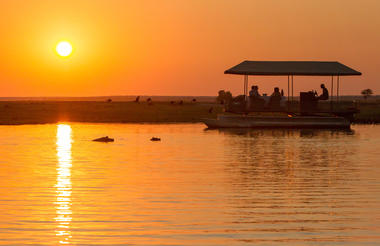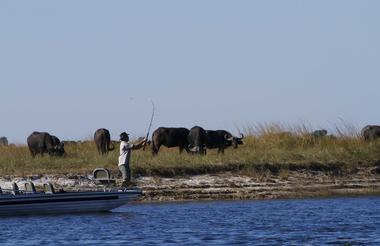 Days 3 - 4:
Moremi Game Reserve
You will spend two nights at Camp Xakanaxa (or Camp Moremi) in a luxury tent. Both camps are set within the Xakanaxa region of the renowned Moremi Game Reserve. Activities on offer include daily game drives within the Moremi Game Reserve as well as motorboat safaris through the deepwater channels to explore the Okavango Delta. The Moremi Game Reserve is a wilderness paradise, with great game viewing throughout the year. Huge herds of impala and tsessebe are found in the area, while in the dry season large herds of buffalo, wildebeest, elephant, and zebra flock into the reserve. The rare sitatunga and lechwe antelope live in the papyrus banks of the waterways while lions, cheetahs, and packs of wild dogs hunt in the open grassland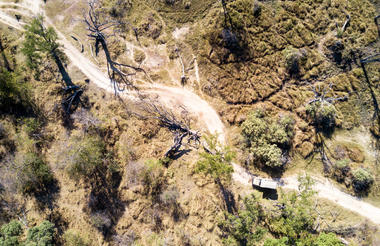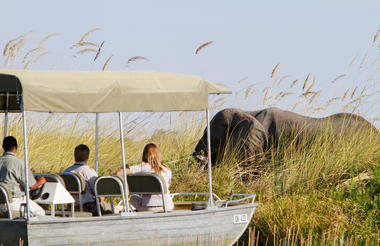 Days 5 - 6:
Boteti River - Makgadikgadi Pans National Park
Spend two nights at Leroo La Tau in one of our spacious chalets overlooking the Boteti River and Makgadikgadi Pans National Park. On the western boundary of the renowned Makgadikgadi Pans National Park lies the Boteti River. Owing to the arid nature of the park, the river and the nutrient-rich western grasslands supply the essential water and sustenance for the wildlife that inhabit the region. The Makgadikgadi Pans National Park is home to the second-largest zebra migration in the world, where thousands of zebra migrate to the Boteti River in the dry winter months (May to Oct) from their summer grazing ground further inside the park. The fascinating contrast between the Boteti River Valley and arid National Park makes it a fascinating region to include in any Botswana safari.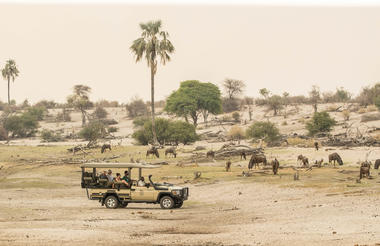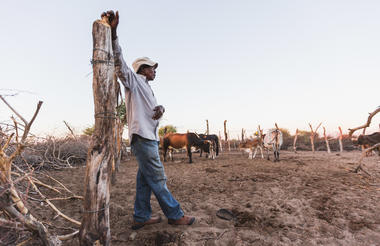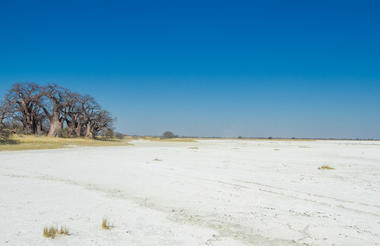 After the morning activity (time-permitting) & breakfast, transfer by light aircraft to Maun Airport for departure