You arrive at Windhoek's Hosea Kutako Airport where will be met by your vehicle hire representative and driven the into Windhoek to the depot where you will be given a comprehensive introduction to your vehicle. From here you drive the short distance to your overnight accommodation the Hotel Thule where you can relax on your first night. The hotel sits high on a hill overlooking the city and has one of the best restaurants in Windhoek a perfect first night stop over before your adventure begins the following day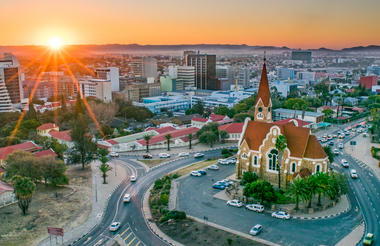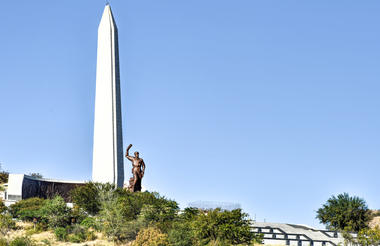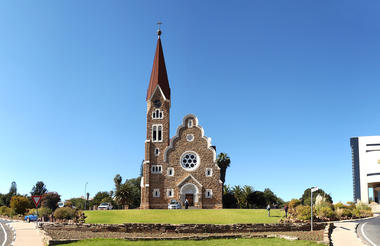 Expert tips
Vehicle hire in Namibia - your vehicle is key to your enjoyment of your self drive adventure. The Namibian roads are generally very good but 90% of them are gravel and some are quite corrugated with loose surfaces so care must be taken at all times.
This is why we always recommend a suitable vehicle. You need good ground clearance and chunky tyres to ride the bumps and then you can enjoy your adventure without worrying about the roads. Our vehicles have long range fuel tanks, 2 spare tyres and a compressor just in case.
An early start for you this morning heading south on the main tar road before turning off onto the gravel and over the mountain passes towards the Namib Desert.
Sossus Dune Lodge is situated inside the National Park amidst stunning scenery. Here you will spend two nights enjoying the wide vistas from your lodge as well as having a whole day and a half to visit the world's highest sand dunes at Sossusvlei and Dead Vlei and to take a walk down Sesriem Canyon with its narrowing sides and rock pools.
The ever changing features of this unique desert landscape captivate people and throughout the day the shifting sands change colour under the Namibian sun.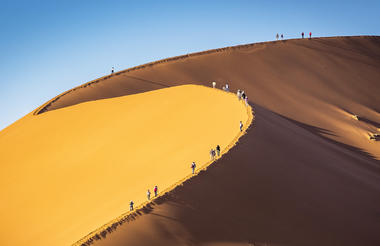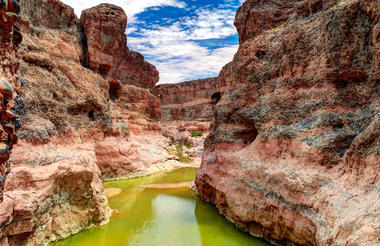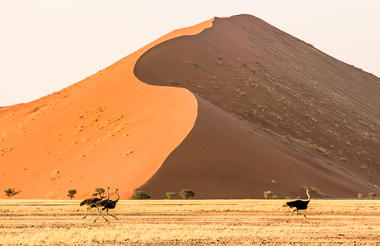 Expert tips
The often overlooked area south of Sossusvlei is beautiful in its own right with the Namib Rand Nature Reserve a particular highlight. The Tsarisberg Mountains are beautiful at sunset and the eco lodge has a a high viewing platform designed for sundowners, perfect sunsets and crystal night skies.
A long drive today but an interesting one, over the Tropic of Capricorn and on through the Kuiseb Canyon until we eventually reach the coast at Walvis Bay. From here it is just a 40km drive up the coast to Swakopmund. This quirky seaside town is Namibia's adventure capital and over the next two days your choices of activities range from sky diving or sandboarding to quad biking. Our personal favorites are spending time on the ocean on a seal and dolphin tour where the cape fur seals often join you on the boat for a close up and personal encounter, and an adventure down to Sandwich Harbour 50km south through the Namib where the mighty Atlantic crashes directly onto the dunes.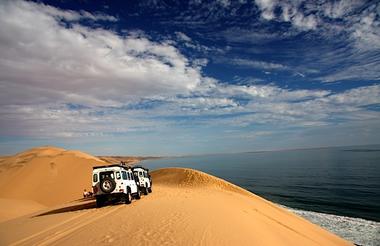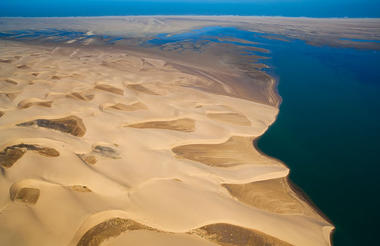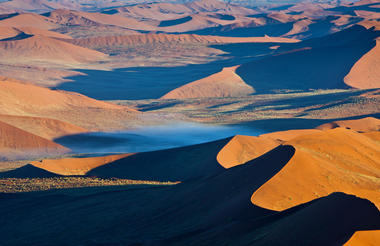 Expert tips
Highlights en route: Tropic of Capricorn, Canyons, Hartmaan's Mountain Zebra.
Highlights at the coast: Cape Fur Seals, Flamingos, Dolphins, Mola Mola, Whales,
Desert dwellers including Namaqua Chameleons and Sand Diving Lizards.
Action packed activities, great restaurants and shopping opportunities.
After a hearty breakfast take the salt road north before turning inland at Henties Bay on the gravel road east past Namibia's highest mountain, the Brandberg . Here you will head for the White Lady Lodge, a rustic but simple place to stay right at the foot of the mountain and famed for regular visits by Namibia's desert elephants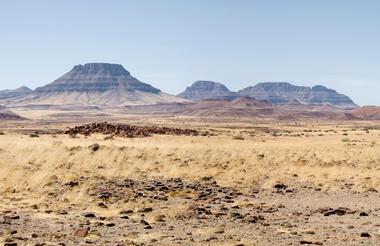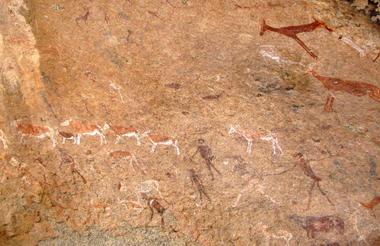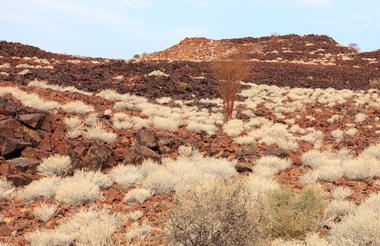 Expert tips
Brandberg Highlights: Charming rustic cottages at the foot of the Brandberg Mountain. The lodge has swimming pools and lovely gardens that attract a myriad of birdlife. Activities include guided dune buggy drives and visits to the famed White Lady Rock Engraving. At certain times of year desert elephants browse between the cottages.
The drive from Brandberg to Etendeka is arguably one of the most stunning in Namibia. . If time permits you can stop at the Twyfelfontein Rock engravings, a UNESCO World Heritage Site before continuing your journey which takes you over mountain passes and through sandy riverbeds before you reach the Palmwag Concession, a vast, unfenced area designated to wildlife . Here you will enjoy being in the middle of one of the most remote and beautiful parts of Namibia. Etendeka is a legendary camp, here you can enjoy the total solitude, the magnificent scenery and with luck Damaraland's famous desert lions, elephants and black rhinos along with giraffes, oryx, springbok, zebras and other resident herbivores. Your days will be spent in search of wildlife and your evenings will be spent around the campfire back at the lodge discussing the highlights of the day before a million stars come out.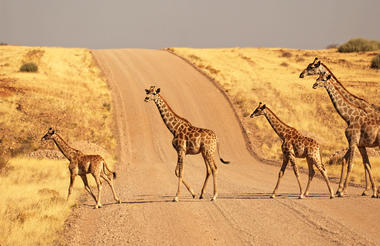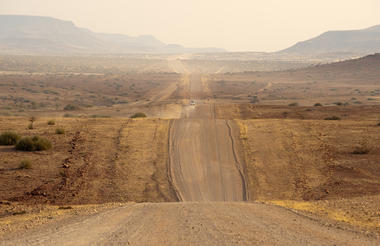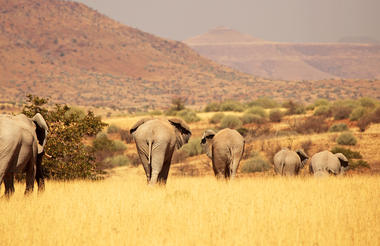 Expert tips
Etendeka Highlights: A beautiful eco camp in an area of stunning scenery. 18km off the nearest gravel road a stay at Etendeka really does give you a feeling of peace. The wildlife is also a huge bonus as desert adapted lion, elephant and black rhino are often seen here and the star studded sky is like nowhere else on earth.
Days 10 - 11:
Etosha South
A long drive today, but an interesting one, try and leave the lodge as early as possible and drive over the Grootberg Pass to the one horse town of Kamajab where you can refuel and have a spot of lunch before heading back onto the tar road to the Andersson Gate in Central Etosha to begin your safari in this world famous wildlife sanctuary. This huge park is home to an amazing diversity of wildlife and the area around Okaukuejo is known for its open plains and wide vistas where vast herds of herbivores trek endlessly to the camp's floodlit waterhole followed by the ever present carnivores looking for their next meal.
After dark Okaukuejo's own waterhole puts on a spectacular show with amazing sunsets and nocturnal visits from the park's wildlife - all a few paces from your bungalow!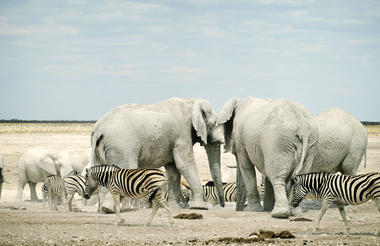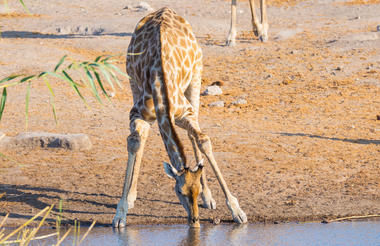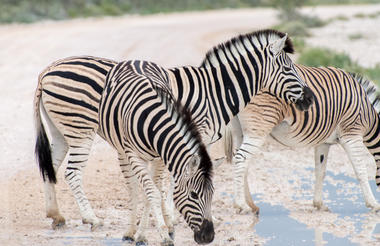 Expert tips
Okaukuejo Area Highlights: the camp's own floodlit waterhole is a real highlight which has nightly visits by black rhino and elephant. The whole area is dominated by vast open plains where large herds of herbivores graze. The Okondeka waterhole on the pan's edge is often frequented by one of the largest lion prides in the area and to the east of the camp are three further productive waterholes known for elephants, lion, leopard, spotted and brown hyena, zebra, gemsbok, springbok, wildebeest, ostrich and occasionally aardwolf. The open plains are also good for the larger birds of prey such as vultures, several eagle species and peregrine falcons.
Please note: Whilst the Camps within Etosha National Park give additional opportunities for wildlife viewing with early morning access to the reserve and floodlit waterholes by night the service at the lodges outside the park is generally of a higher standard. Please ask for alternative accommodation options if smaller, more personal lodges are an important part of your holiday experience.
Days 12 - 13:
Etosha East
You leave the open plains surrounding Okaukuejo this morning and head east towards Namutoni Camp and the wildlife rich acacia woodland around Fischer's Pan. Not only is this area home to some of Etosha's largest lion prides, leopard sightings here are frequent, this area is home to the majority of the park's giraffe and it is one of the best places in Africa to see the world's smallest antelope, the diminutive Damara Dik-Dik.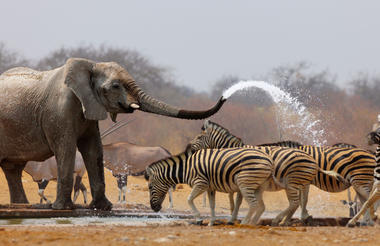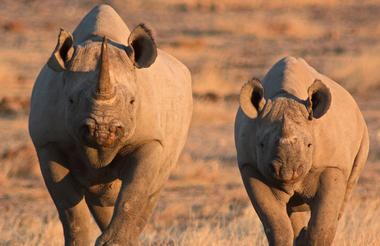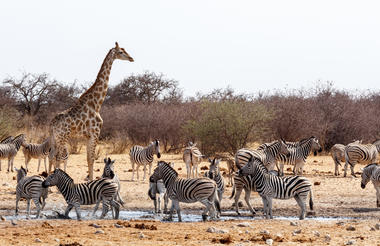 Expert tips
Finding the wildlife - make sure you check the sightings books in the camps'receptions regularly to give you an idea of the best areas for wildlife. People are in the park for the same reason as you are so you'll find you will be flagged down often to be told of good sightings. We will also send you a copy of Kathryn's book "The Photographer's Guide to Etosha National Park" which will help you find the hot spots
Day 14:
Okonjima Nature Reserve
After a final game drive you leave the peace and quiet of Etosha and head south on the tar road until you reach the gates to Okonjima. The lodge lies a further 24km into the middle of the mountains and it is here you will spend your last night searching for some of the Africa's biggest carnivores. Activities in the game reserve include walking with wild cheetah, tracking leopard and hyena from an open vehicle with the aid of a telemetry and visiting the Africat Foundation. With its magnificent rooms, excellent cuisine and genuine conservation story, Okonjima is always a highlight of any trip to Namibia.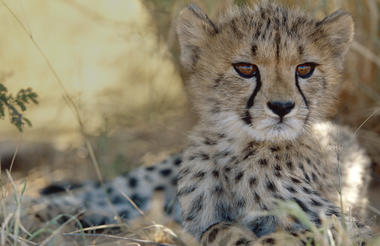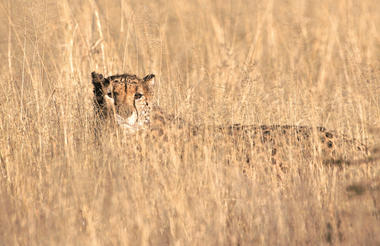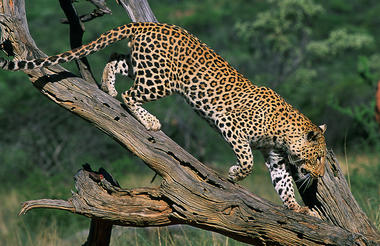 Expert tips
Okonjima is not only a luxury lodge and a wonderful place to spend your last night in Namibia it is also home to the AfriCat Foundation.
Africat is a non-profit organisation set up to support conservation through education and to help secure the future of Namibia's endangered carnivores.
With opportunities to track leopard in the 54,000 acre reserve and the new Endangered Wildlife Trail. Okonjima gives you chances to see some of Africa's rarely seen animals such as brown hyena, aardwolf, aardvark and pangolin
Whilst staying at the lodge you will be able to actively observe part of this programme and understand how Africat aims to protect and rehabilitate these endangered carnivores.

At the Carnivore Care Centre you will have the opportunity to photograph cheetah in their natural habitat within their large enclosures while your guide explains in detail how the programme works.
After breakfast you leave Okonjima to return your hire car and get the shuttle from Namibia 4x4 Rentals to Hosea Kutako International Airport [WDH]. For your return flight.