On arrival at Upington Airport drive to Bezalel Wine and Brandy Estate for a tasting and relaxed lunch in the beautiful gardens. Continue to your guest hosue for the night situated on an island in the Orange River. Enjoy the rest of the afternoon at leisure - have a refreshing dip in the pool or enjoy a pampering spa treatment. For dinner enjoy a picnic on the banks of the Orange River after sun downers.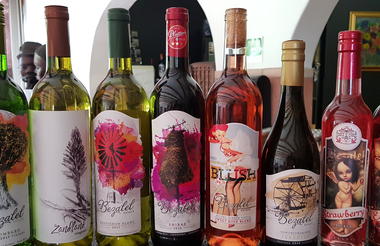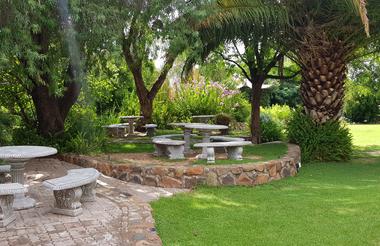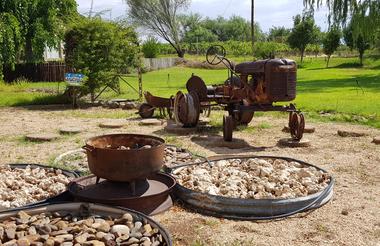 Today enjoy a 4x4 experience visiting Riemvasmaak for a swim in the natural hot springs. Later visit the Augrabies Falls National Park, stopping at all the spectacular view points along the way and enjoy a picnic lunch overlooking the gorge. End the day with a relaxed paddle down the Orange River, followed by sun downer drinks and dinner on a deck overlooking the river.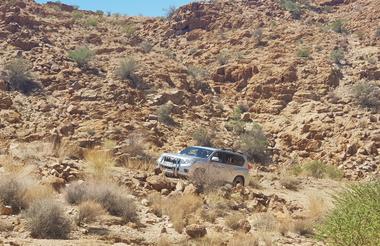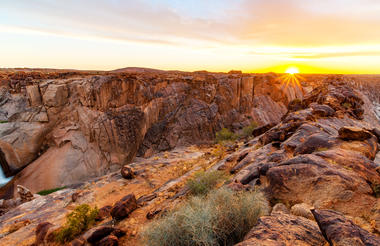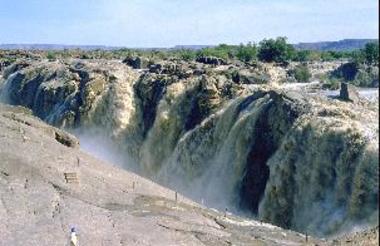 Day 3:
Kgalagadi Transfrontier Park (South Africa)
An early start to the day, travel to the Kgalagadi Transfrontier National Park. Enjoy a 2 hour game drive through the reserve viewing animals such as lions, gemsbok, springbok and a wide variety of different birds. At the meeting point you will be transferred onto a lodge open-vehicle and will be taken on a drive crossing over 90 red sand dunes to !Xaus Lodge.
After check-in you will have some time to freshen up, cool off in the pool and relax before dinner.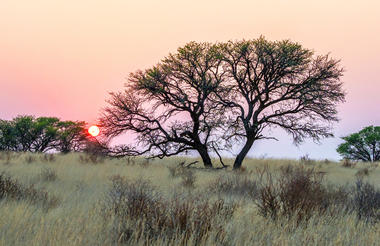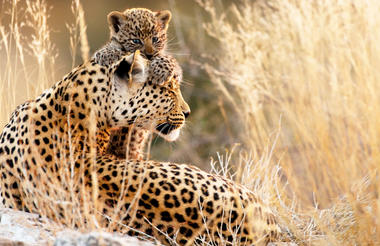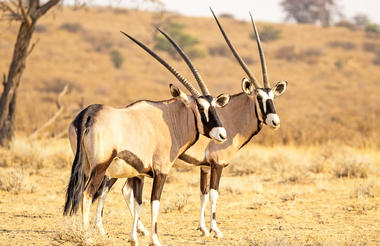 Day 4:
Kgalagadi Transfrontier Park (South Africa)
Set out at day-break with the guides and Bushman trackers to walk through the dunes as you learn all about your natural surroundings. You will be shown how to identify animal spoor, birds, trees and plants, and discuss their medicinal uses. You'll return to the Lodge in time for a hearty brunch made by the local Mier ladies. The length of the walk, and distance you cover, depends on the fitness and interest of the guests.
In the late afternoon enjoy a sunset pan drive and dune walk to 'listen' to the sun set over the Kalahari with an early evening game drive back to the lodge.
After-dinner night drive, with the accompanying sounds of barking geckos, insect shrills, and larger animal calls to break the silence.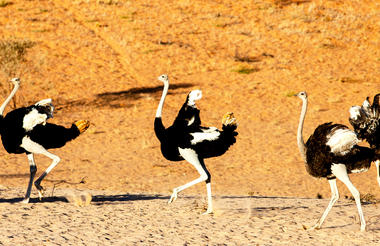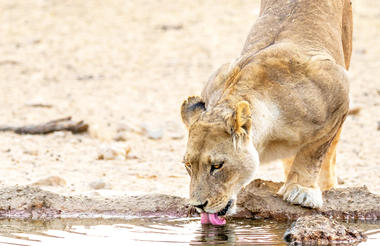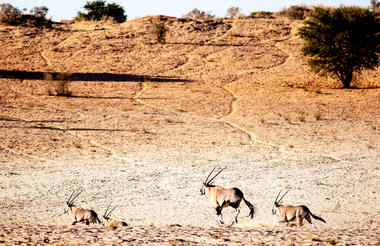 This morning take a walk to our recreated cultural village and see the Busman crafters at work. You may join young Bushmen demonstrating their traditional games and purchase traditional crafts hanging from the branches of the tree under which the crafters sit at work. These crafters also sell their goods at the Lodge curio shop.
Mid morning you will embark on the drive back over the dunes to your vehicle for another game drive through the Park and to your lodge for the night.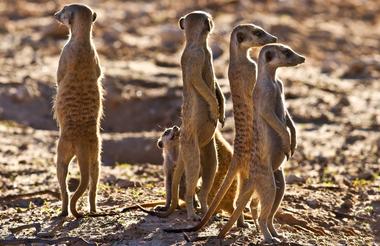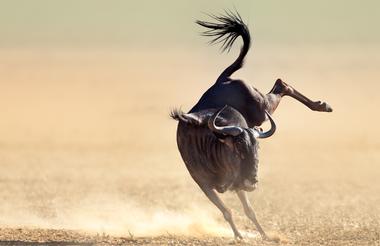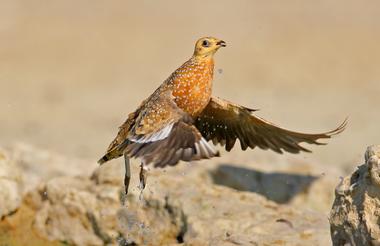 Start the day with an early sandboarding excursion before the sun is fully up and it gets too hot.
Travel back to Upington Airport for your departure flight.