Welcome to Huemules Mountain Resort!
Check-in: from 14:00hs (02:00PM) in your private dome (double or triple) equiped with queen size boxspring and mattress with down duvets. Options: full size, twin or three beds. En suite bathroom, hot water available round the clock, biodegradable bath products and all the amenities the most discerning guest may expect.
Rooms are surrounded by Nature. The unique experience of sleeping in the forest implies feeling how the wind caresses the lenga tree branches, hearing the birds warble and the water flowing in the creek.Th e domes' layout was designed to allow maximum privacy. Each guest has his own private deck with open views from his room. Amenities include:
QUEEN SIZE SOMMIER
SAFETY DEPOSIT BOX
BIODEGRADABLE BATH PRODUCTS
WOOD STOVE
ELECTRICITY 220V
FOREST OR MOUNTAIN VIEWS
FULL PRIVATE BATHROOM
TOWELS AND SLIPPERS
PRIVATE DECK
Activities:
Between November and April, Huemules offers an incredible array of landscapes to enjoy. Discover the mesmerizing spring hues with patches of snow, summer with its intense green shades and the spectacular fall with its unique palette of red hues.
During this time of the year you can do trekking, horseback riding, and mountain biking excursions, covering unique circuits with breathtaking scenery just in the company of the Patagonian immensity. Each step is an experience and each circuit a different sensation.
During July, August and September Huemules is covered with snow, giving you a varied menu of winter activities.
During the winter season you can do snow trekking with snow shoes, horseback riding in the snow and ski touring in a beautiful environment that lets you enjoy the snow capped forest and the amazing white mountains.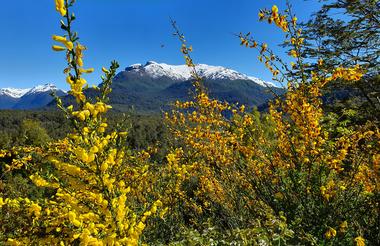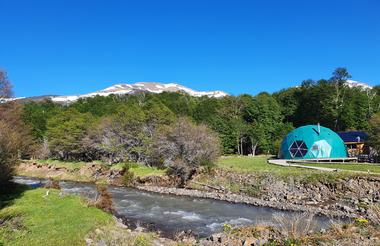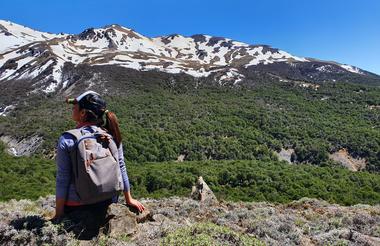 Included
* Afternoon tea
* Open bar
* Dinner
* One half day activity (PM)
Breakfast and morning activity to be decided on the spot.
Check-out 12:00hs
Included
* Breakfast
* AM Activity