Our driver will meet you at the airport and transfer you to your hotel. Free time to relax and acclimatize to your new surroundings.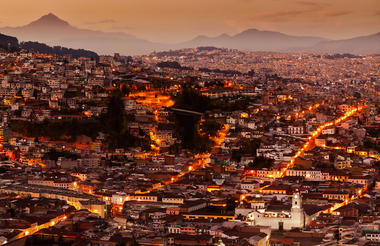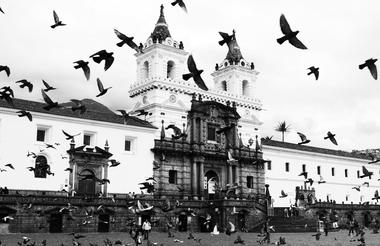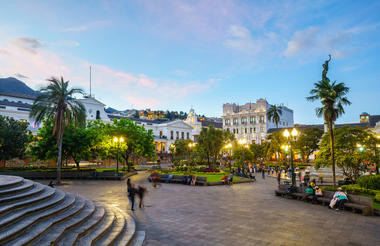 Included
Spanish Speaking Driver
Day 2:
Cotopaxi National Park
A spectacular day visiting one of the highest active volcanoes in the world (5897m) and exploring the Andean grasslands (paramo). In the morning you will visit the picturesque Limpiopungo Lake and the small park museum. Afterwards you can head up to the volcano refuge at the snowline (approx. 1 hour hike up).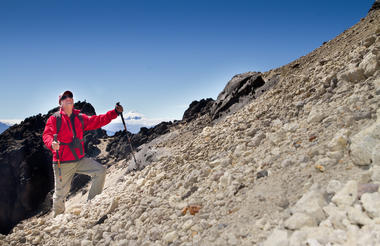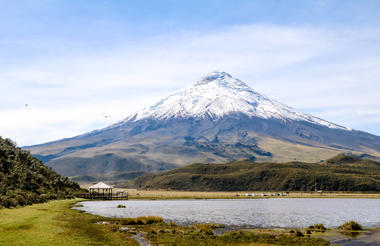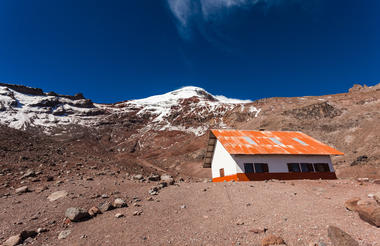 Expert tips
Expert Tip: Warm clothes are recommended for today and remember to drink plenty of water to avoid the effects of high altitude.
We often use Mid sized SUVs, such as a Hyundai Tucson, for day tours with a Driver/Guide. These SUVs typically are comfortable for 4 passengers. However, if you feel that you might want a bit more space, please let us know and for an additional cost, we can upgrade to a larger vehicle.
Included
Breakfast
Boxlunch
English speaking guide
Private transport
Quilotoa is a real highlight of your tour that will literally take your breath away! An emerald green Laguna inside the crater of an extinct volcano with steep jagged cliffs and views straight down the entire valley of volcanoes (on a clear day), as well as amazing landscapes along the drive through what is sometimes referred as the Grand Canyon of Ecuador. The trek into the crater to the lake shore is very popular. There is a possibility for an optional mule ride out (approx. 10$) for those with tired limbs. At the shore you can also rent a kayak to explore the lake and fumaroles. The village of Quilotoa is also an interesting crafts center.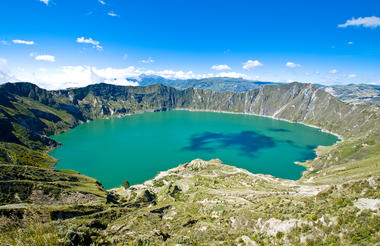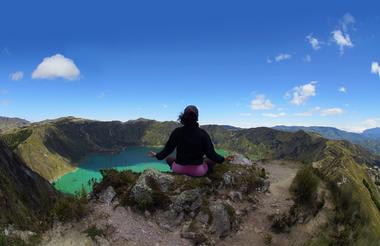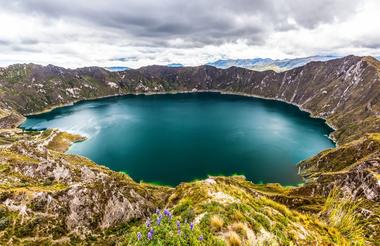 Expert tips
The village of Quilotoa is set at 3,800m so remember to stay hydrated throughout the day to help avoid the effects of the altitude. It can also be very windy and cold, so be prepared.
Included
Breakfast
Private transport (Spanish)
Excluded
Horse rental ($10)
A free day in Baños to explore the town at your own pace. There is a whole array of potential activities to enjoy from relaxing hot springs to trekking, biking, canyoning and horse-riding to name but a few. You can also visit the famous Swing at the Edge of the world - if you are lucky you may also get a glimpse of the active Tungurahua Volcano!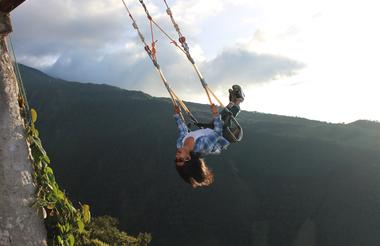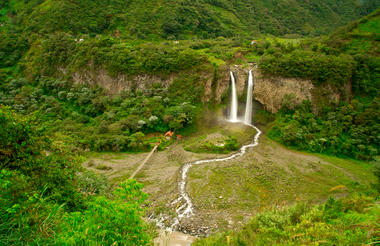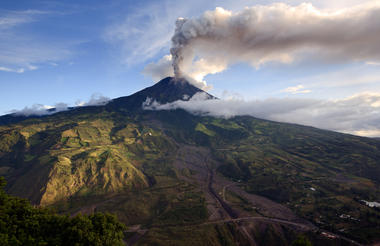 Included
Private transport (Spanish)
Excluded
Entrance fees ($5-$20)
A day exploring the impressive Chimborazo Volcano. Today we take you to follow Whymper´s footsteps - the British explorer was first to conquer this impressive summit - up to the second refuge at 5000 meter. On the way up, we may see lamas, alpacas, wild bulls and the beautiful vicuñas (wild lamas) and your guide will explain about the history of this region and the rich flora and fauna of this amazing landscape. Transfer Ingapirca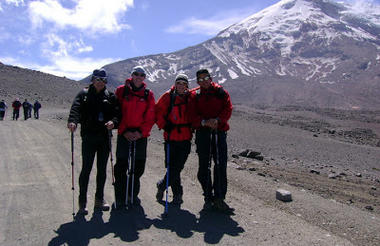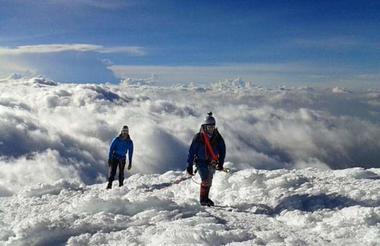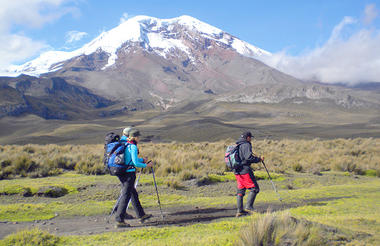 Expert tips
Please bring your passport and ticket with you to board the train
Please note that today is a long day on the road, but with worthwhile stops along the way to break the journey up as you go. Of course you can request stops to stretch your legs whenever necessary too. Please bring your passport and ticket with you to board the train.
Included
Breakfast
Private transport (Spanish)
An unforgettable visit to the Ecuador's most impressive Inca ruins! Ingapirca was built in the 15th century on a strategic hilltop with excellent views over the surrounding countryside. A local guide will explain all about the believed origin and purpose of the ruins which combines both Inca and Cañari Indian history, and there is also a small museum to visit if you wish.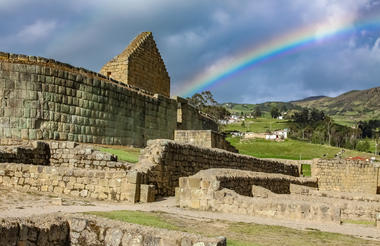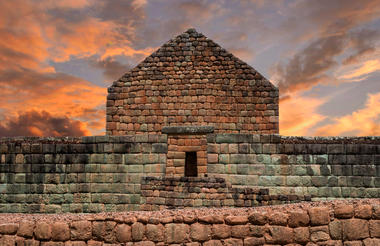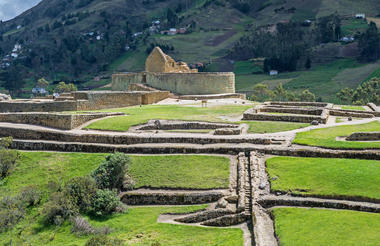 Included
Breakfast
Guided Tour Ingapirca (Spanish or English)
Private transport (Spanish)
A full day amidst the untouched nature, tranquil lakes and stunning rugged landscapes of El Cajas National Park, known as the lake district of Ecuador. Your guide will take you to several visitor sites and can help you to choose the most suitable walking trails, as well as point out interesting fauna such as the Polylepis tree and spongy mosses unique to this eco-system.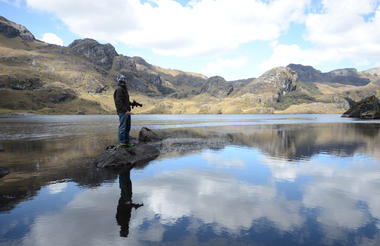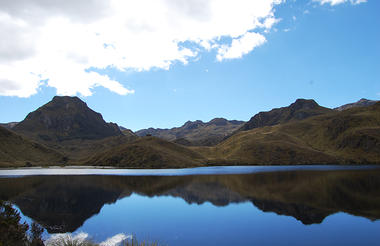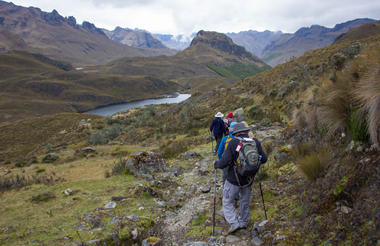 Expert tips
Keep in mind to bring rain gear and warm clothes for this trip, as the weather is unpredictable and it can change quickly. Also remember to stay hydrated for the high altitude.
Included
Breakfast
Lunch
English speaking guide
Private transport
Free time to explore the city of Cuenca by yourselves before an afternoon flights back up to Quito. Tour ends on arrival.