Day 1:
Sabi Sand Private Game Reserve
09h30 Check in at the Federal Air Booth at Johannesburg OR Tambo Airport
10h30 Federal Air flight departs Johannesburg
12h00 Flight arrives at the Sabi Sabi Airstrip
NOTE - Luggage limit of 20 kg's per person in soft luggage on Federal Air flights
A short road transfer will take you to Sabi Sabi Little Bush Lodge , where you will be spending the following 3-nights on Safari
Once you have settled in at the lodge – enjoy a late afternoon Game Drive in open Safari vehicles with experienced rangers and trackers in search of the Big 5, returning in the evening for a hearty dinner.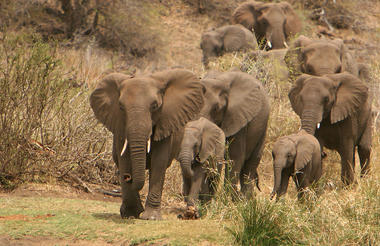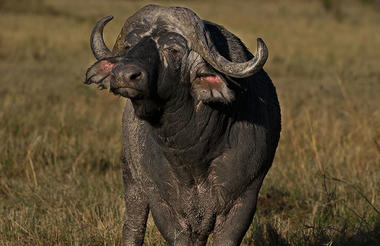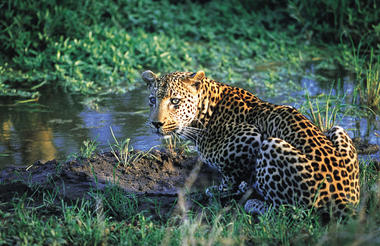 Included
Return Federal Air flights
3 Nights on Safari at Sabi Sabi Little Bush Camp - fully inclusive of all meals, twice daily game drives, optional bush walks, house selection of beverages
Excluded
Items of a personal nature
Drinks not specifically mentioned as included
Spa Treatments / Telephone calls
Gratuities for rangers / trackers
Day 2:
Sabi Sand Private Game Reserve
Enjoy twice daily game drives and optional bush walk daily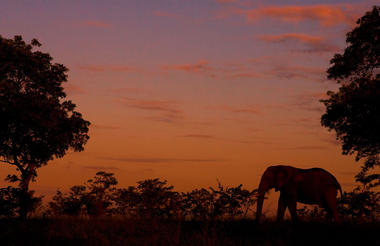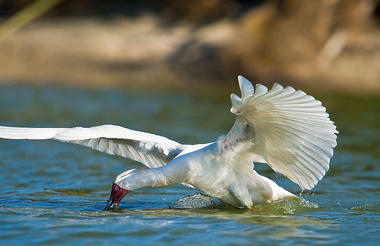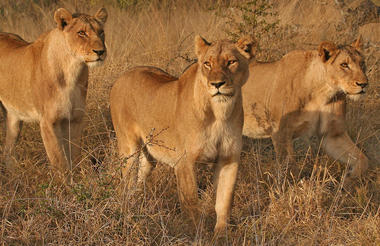 Day 3:
Sabi Sand Private Game Reserve
Enjoy twice daily game drives and optional bush walk daily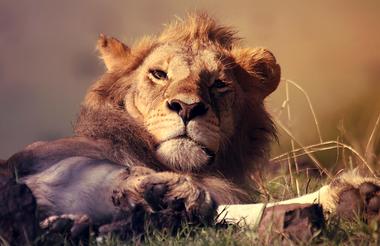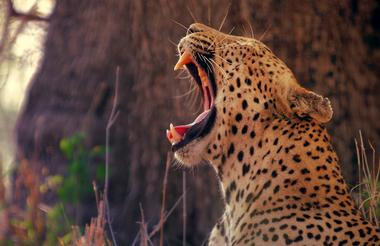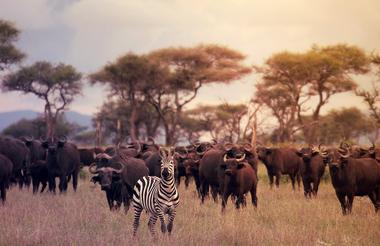 Enjoy your last early morning Game Drive in the African Bush, followed by breakfast
11h00 Depart on a Federal Air flight for Nelspruit Airport
12h00 Flight arrives at Nelspruit Airport
On arrival at Nelspruit Airport, proceed to check in for your scheduled flight to Cape town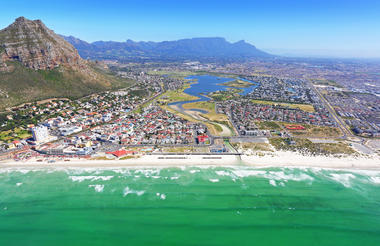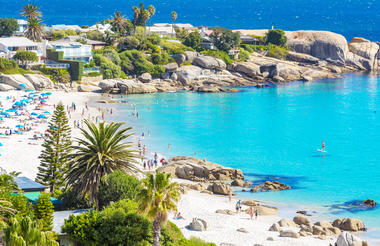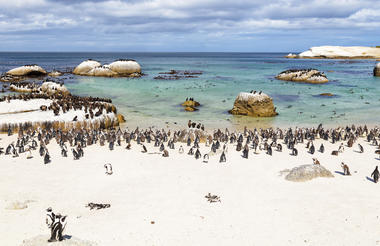 NOTE - Exact collection time will only be confirmed the day prior in the late afternoon, as this is dependant on the skippers decision as to the best time to depart depending on the tides and sea conditions
The Shark Cage Diving is weather permitting
Note - We suggest that you wear your swimming costume under your clothes, as you get changed into your wetsuit on the boat and there is not a lot of privacy. Ensure that you take warm clothes with you as it is cold out at sea and wear non-slip shoes on the boat. If you are prone to motion sickness, we suggest you take a motion-sickness tablet on departing Cape Town. Underwater disposable cameras are usually on sale at the Shark Cage Diving shop , and there is the option to purchase a video of your experience after the Shark Dive
Collection early morning from your hotel by MARINE DYNAMICS , and proceed towards Gansbaai – approximately 1 hours drive from Hermanus
You will be met at the Great White House in Kleinbaai before your trip. There are bathroom facilities, as well as a restaurant and gift shop here. Kleinbaai is a residential suburb of Gansbaai, with its own slipway.
Dyer Island is a 25 minute boat ride off shore.
What is a typical trip?
Breakfast (included in the price) is provided at the restaurant before the boat launch. Every trip is preceded by a brief introductory talk about the route and what to look to out for. Passengers are fitted with comfortable inflatable life-jackets. Safety is of the utmost importance. We have extensive public liability insurance.
We usually launch around 9:00 am in the morning (note that launching times may vary due to tide and weather conditions), arriving at the anchoring spot in 20 to 25 minutes. The anchor is lowered, the cage goes into the water, a scent trial is made, and we settle down. Final preparations for the diving are made, and the rest of the day is spent watching, diving and enjoying the day
After spending time with the sharks, we make our way to Dyer Island. At Dyer Island we can approach close enough to view African penguins, Cape cormorants and many other species. We also often spot giant petrels, Cape gannets, whitechinned petrels and storm petrels.
Neighbouring Dyer Island is Geyser Rock, home to 60,000 Cape Fur Seals. The stretch of water between the two islands is Shark Alley. We visit Shark Alley to view the seals. The colony is thriving and there is always lots of activity, especially around November time when the tiny pups are born.
At about 16:00, depending on the day, we head back to land. Should you wish to return to shore earlier, a transfer can be arranged.
After about 3 to 4 hours, depending on the day, we head back to land. Should you wish to return to shore earlier, a transfer can be arranged.
What should you bring?
· Warm clothing as it is cooler at sea than on land.
· Sunscreen & cap/hat.
· Please use anti-seasick medication well in advance if you are prone to motion sickness.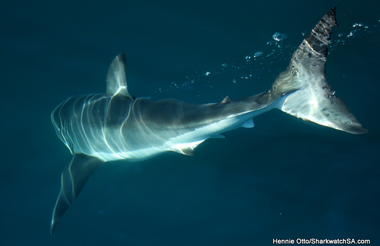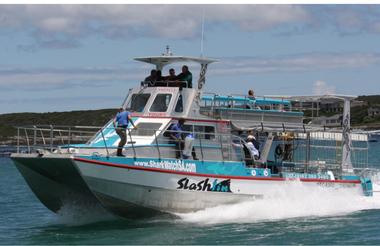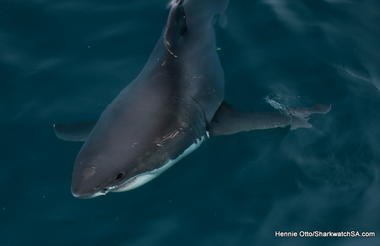 09h00 Depart for full day Cape point tour.
We travel along the Atlantic seaboard passing the twelve appostles. Drive past Camps Bay Named after a German immigrant Ernst Von Kampz On past oudekraal toward Hout Bay.
An old woodcutters outpost named wood bay. Visit to the picturesque fishing harbour and an optional tour by boat to seal island. (40 min return) Hout Bay Harbour
We then proceed towards Cape of Good Hope nature reserve. (8500 ha) 7 Species of antelope including the Eland, Bontebok and Cape mountain Zebra are to be found here. Down to Cape Point, the most South Westerly point of Africa (18 deg. East. Lat, 34 deg South Long) Arrive at Cape Point
Depart Cape point for visit to Cape of Good Hope.
Lunch at Seafood restaurant in the area ( for own account )
Depart Restaurant via the lovely town of Simonstown.Named after the first Governor of the Cape Simon Van Der Stel.Also an important naval base for the British who occupied the town for 150 years.
We visit a lovely Penguin colony at Boulders beach. One of three African Penguin colonies inhabiting the mainland. Penguins walk around freely on the beach .
Nestled in historic Simon's Town in South Africa, Boulders Penguin Colony is part of the Cape Peninsula National Park. Almost 3000 African (jackass) penguins, so called because their call resembles the bray of a donkey, reign supreme amidst rounded rocks and fish-filled False Bay. These endangered, flightless birds are free to roam the seas and return to their private haven - Foxy Beach at Boulders
On through the lovely suburb of Constantia and past the Cecelia state forest to the world famous Kirstenbosch Botanical Gardens.
The beautiful world-renowned gardens of Kirstenbosch are situated on the eastern slopes of Table Mountain. Approximately 6 000 species of Southern Africa's flora are represented, particularly that of the Cape floral kingdom, known as fynbos. There is always something to see whatever the time of year, and you will come across some unusual features as you stroll through the gardens. There is a cycad bush in a cage, the last of its kind left in the world. It has no mate for propagation and needs protection from souvenir hunters.
Kirstenbosch National Botanical Garden is world renowned for the beauty and diversity of the Cape flora it displays and for the magnificence of its setting against the eastern slopes of Table Mountain.
Kirstenbosch grows only indigenous South African plants. The Kirstenbosch estate covers 528 hectares and supports a diverse fynbos flora and natural forest. The cultivated garden (36 hectares) displays collections of South African plants, particularly those from the winter rainfall region of the country. The Kirstenbosch Visitors' Centre includes an information desk and various retail outlets and a coffee shop
Return to your hotel late afternoon.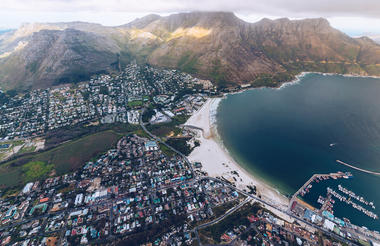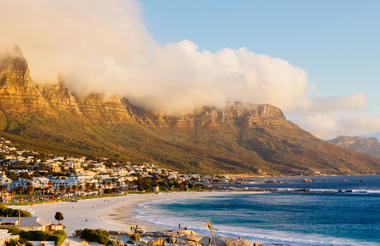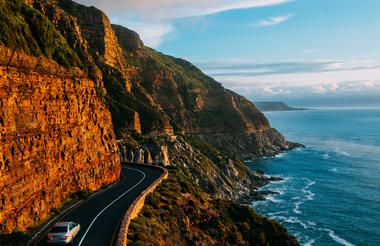 Included
Entrance fees to Cape Point & Cape of Good Hope
Entrance fees to Boulders Penguin Beach
Entrance fees to Kirstenbosch Botanical Gardens
Chapman's Peak Toll fee
Excluded
Lunch costs
Optional Seal Island Boat Cruise in Hout Bay
Optional Funicular at Cape Point
09h00 Depart on a full day Winelands experience.
We visit the main areas of the Winelands – Stellenbosch with it's Cape Dutch Architecture, Franschhoek and Paarl – visiting award Winning Wine Estates for tastings, whilst enjoying the scenic beauty of the Winelands.
Whether it is its magnificent natural beauty, its rich cultural heritage or its world-renowned wines, the Winelands Region is synonymous with all the best that the Cape has to offer. A 45-minute drive from Cape Town brings you to this area where splendid mountains form a dramatic backdrop to lush vineyards and gabled Cape Dutch homesteads steeped in history.
Come experience the hospitality and beauty of Stellenbosch, Paarl, & Franschhoek. The diversity of the Winelands will capture every heart.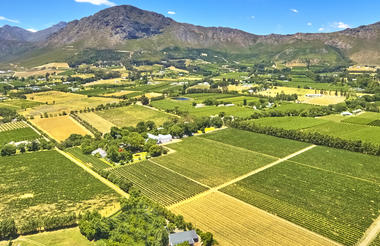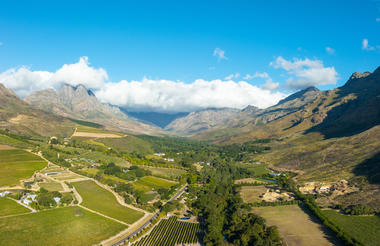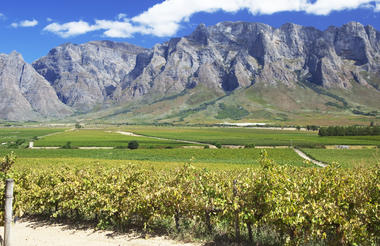 Included
2 x Wine Tastings & Cellar Tour