COVID-19: ACTIVITIES & SERVICES
Arrival
Arrive at Kilimanjaro International Airport, meet our representative and drive to Legendary Lodge for Dinner and overnight stay.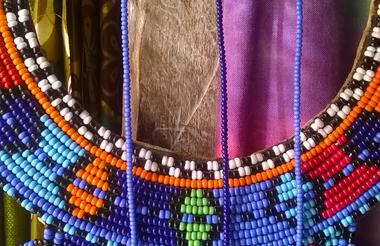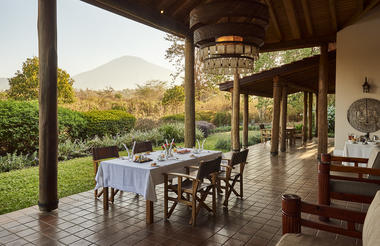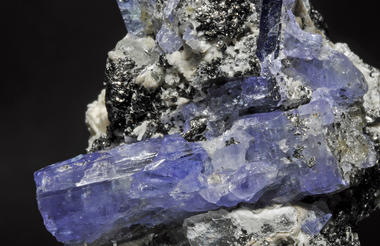 Activities and Services
Nature Walk + Canoeing at Lake Duluti
After breakfast, you will drive to Lake Duluti. A nature walk around the crater rim is highly recommended for nature lovers. The path through the forest that provides enough shade that you can do the walk even in the hottest time of the day. On a nice clear day hikers can enjoy the views of Mount Meru as well as Mount Kilimanjaro. This hike can take up to 2hrs. After lunch now it will be time for canoeing. Lake Duluti offers canoeing activities which enables visitors to explore the extremely tranquil lake. This is a great way to explore the marsh areas of the lake. This canoe trip around the lake can take approximately 2-3 hours. Duluti offers magnificent and serene views of the lake and the lush forest sounding the rim of the lake. The forests is home to a great number of birds including the grey herons, fish eagles, cormorants, etc. Animals such as velvet monkeys, blue monkeys, sometime Colobus monkeys can be spotted here. Later drive back to Legendary Lodge for Dinner and overnight.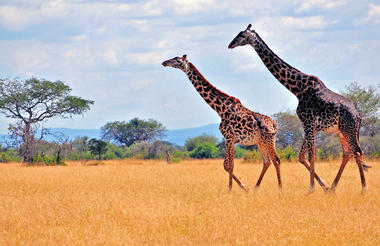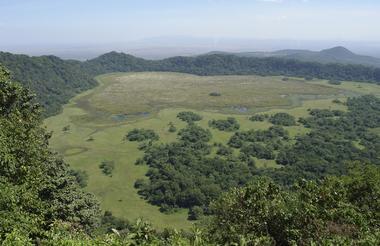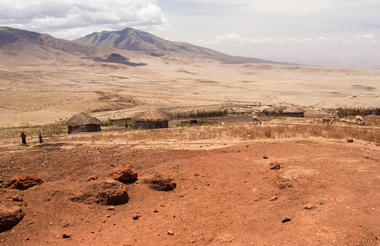 Day 3:
Tarangire National Park
Arusha to Tarangire National Park
Pick up from Legendary Lodge and depart for Tarangire National Park. Your second experience of safari will be the thrilling game drive through the vastness of Tarangire National Park, arrive in good time for lunch. Afternoon game drive through the park. Dinner and overnight at Tarangire Tree Tops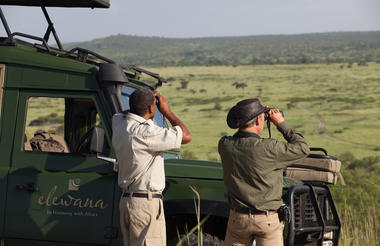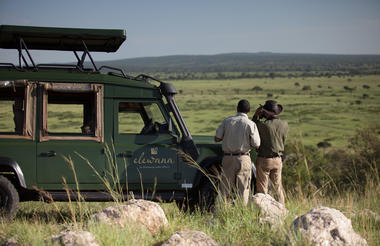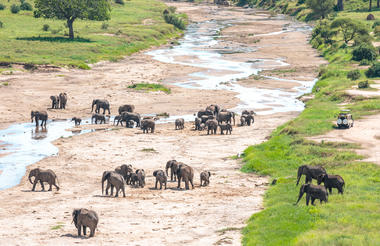 Activities and Services
Day 4:
Tarangire National Park
Walking Safari in Tarangire
This morning you will strike out into the bush on foot, accompanied by an experienced walking guide and an armed ranger, where you will focus on the smaller things and learn more about nature, wildlife behavior and animal tracks, later depart and drive to Lake Manyara National Park for lunch and overnight at Tarangire Tree Tops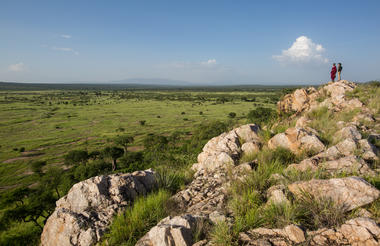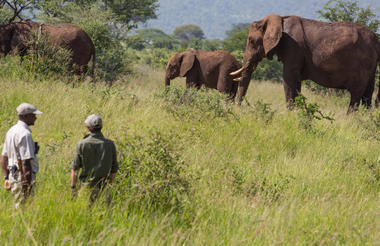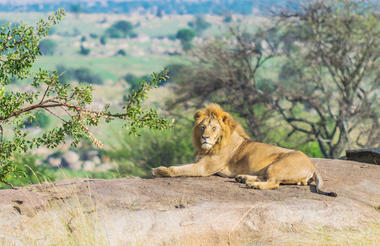 Activities and Services
Day 5:
Lake Manyara National Park
Lake Manyara National Park (Including night game drive)
Following breakfast transfer to Lake Manyara National Park. There is a profusion of wildlife in this small national park, and the amazing bird watching experience will certainly be rewarding to both a devote and first-time bird watcher.
It is as well among the few places on the African continent to see the tree-climbing lions. Manyara in addition prides in a large flock of beautiful pink flamingoes found near the lake. Lunch at picnic site. Later drive to Lake Manyara Tree Lodge for Dinner, then come back to the Park around 20h00 for 2 hrs night game drive at this amazing park. Your drive starts around 20:00 from where you head into the thick ground-water forest of Lake Manyara. From the forest, you head down towards the lake following the Simba River to the hippo pools. You will return back to the forest and finally be back at the park gate around 22:30 before we take you to the hotel. This night safari will give you an entirely different perspective of the park and wildlife.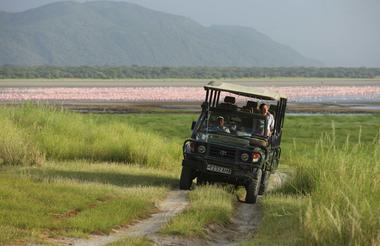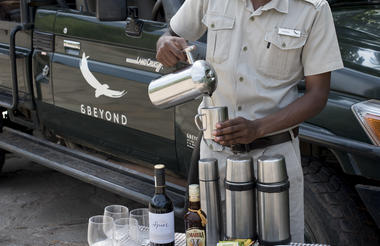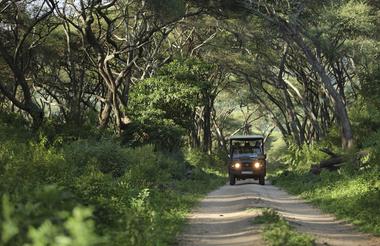 Activities and Services
Gibbs Farm Day
After breakfast, check out and today will be a day to Explore Karatu, to the vegetation rich crater highlands (Gibbs Farm). Soon, the higher lands are reached and a wonderful view of the Maasai Plains and the Lake Manyara opens up before you. Photo stops will be taken and you will be able to enjoy the spectacular views. You then continue with your visit to organic farm and see a lot on how several vegetables are planted here and coffee plantation, they also have pigs around, and if you will still need to check on how they take a good care of them, this will be your day to enjoy all this. Lunch at this amazing place, never to miss. Later you can proceed with shopping at this small town and later to Neptune Ngorongoro Luxury Lodge for Dinner and overnight.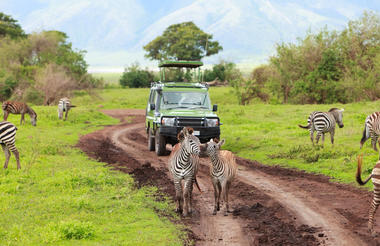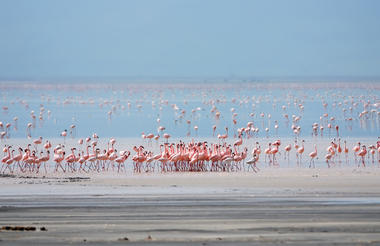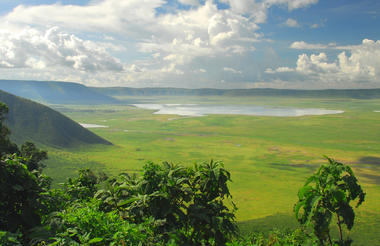 Karatu – Ndutu
Today after breakfast, depart to Ndutu for afternoon game drive start around Ndutu lake and lake masek looking for big cat's probably in hunting of prey, expect to see wildebeest, zebras, Impalas, lions, cheetahs and many more wildlife later back to the lodge for lunch and afternoon rest, when the sun is cool go again for evening game drive on Ndutu plains for sundowner before you back to the lodge for dinner and overnight at Ndutu Safari Lodge.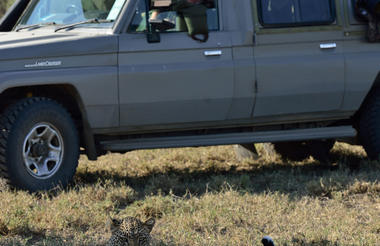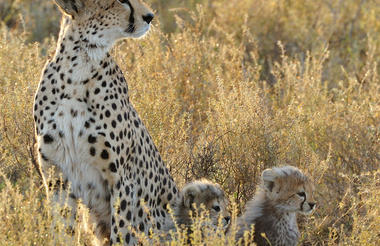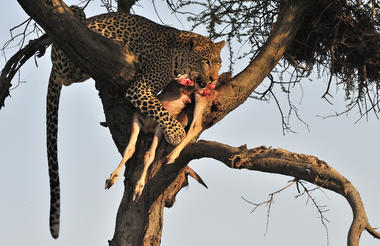 Ndutu – Central Serengeti
After breakfast, another short game drive again in Ndutu, then game en route to Central Serengeti, proceed to explore the Central part, also known as the Seronera. We descend into the heart of wild Africa – the Serengeti National Park – with its endless plains, rolling into the distance as far as the eye can see. We head to the Seronera area, one of the richest wildlife habitats in the park, featuring the Seronera River, which provides a valuable water source to this area and therefore attracts wildlife well representative of most of the Serengeti's species.
We arrive in time for lunch and enjoy an afternoon game drive in the Serengeti national park.
Dinner and overnight at Dunia Luxury Camp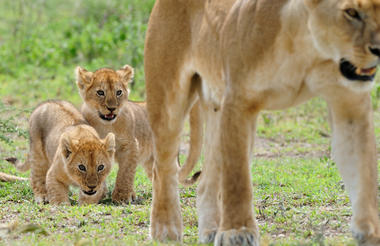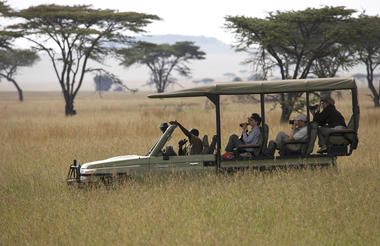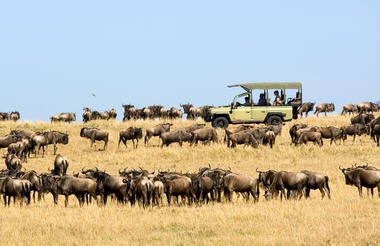 Full Day Serengeti with Bush Dinner
After early breakfast this morning, depart the Camp at 06:30 am, ready for full day game drive, enjoy an amazing game drive. The great diversity of Serengeti wildlife is evident here—look for buffalo, hippopotamus, elephant, giraffe, antelope, thompson's and grant's gazelle, and lions. If you are there during the spectacular wildebeest migration, You will be more than astonished. In the late afternoon we venture out in another game drive. Everywhere there are animals, monkeys and, yes, bird, but look closely and you will be thrilled to see the huge jungle cats—lion, leopard and cheetah—watching the world go by. Nothing is quite so essentially 'Safari' as the traditional 'bush dinner'. Typically, our bush dinner takes place at a scenic location on the plains. Our guests will find that a table and chairs have already been set up. Begin with sundowners, The selection of meat, fish and poultry will be supplemented by vegetarian choices, salads, fruit and desserts from the main camp.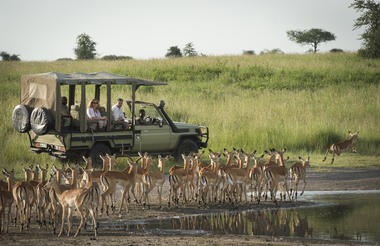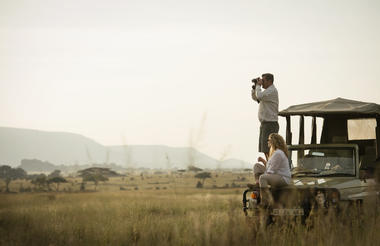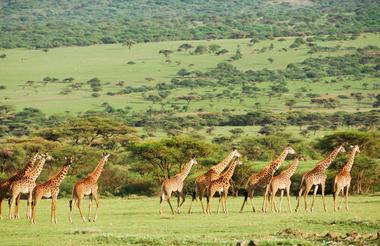 Day 10:
Ngorongoro Crater
Serengeti Central (Including Hot Air Balloon)
Today you will start with Hot Air Balloon Ride, your guide will take you to the starting point, Upon arrival at the launch site you will meet your pilot who will demonstrate all necessary safety information including the boarding and sitting positions for takeoff and landing. Coffee, tea, and biscuits will be served pre-flight. Photos are welcomed, Plane take-off is at dawn - 6am. The flight depends mostly on the weather and the wind, thus varies from day to day, but generally it is an hour's flight, get a chance to have a view of this Endless plains from above, Once you land, you will be met by the ground team who will escort you to your breakfast area where you will commemorate this special event in the world's natural wonder with a hearty breakfast amidst the wild ambiance. You will then meet with your guide and you will have a short morning drive in the outer part of central Serengeti trying to look for more cats and hunting predators before crossing to the Ngorongoro Crater Lodge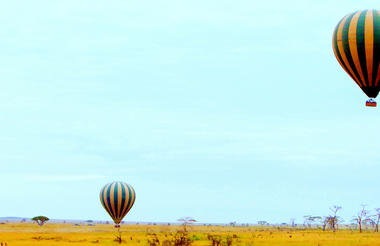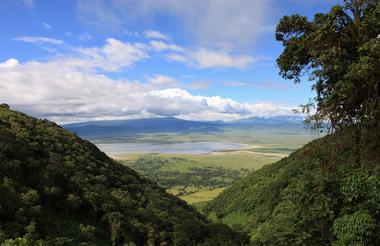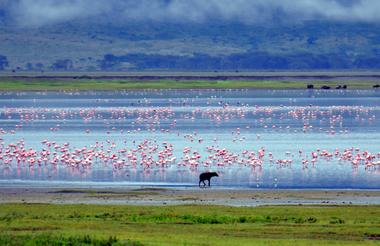 Activities and Services
Ngorongoro to Lake Eyasi
After early breakfast around 05:50am, descend down crater at 06am for 6-7hrs game drive, with picnic lunch. We venture onto the crater floor for an up close at the residents of this World Heritage Site, and enjoy a picnic lunch here. The Ngorongoro Crater provides great game-viewing all year-round. The wildlife here makes up a permanent population because grazing and water supplies are plentiful throughout the seasons. Afternoon drive to Eyasi for Dinner and overnight at Ziwani Lodge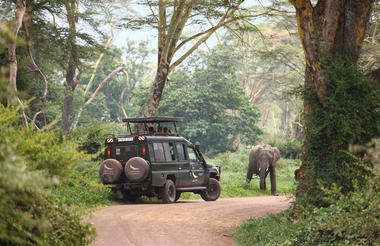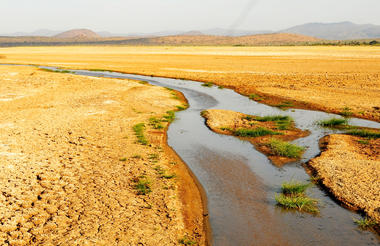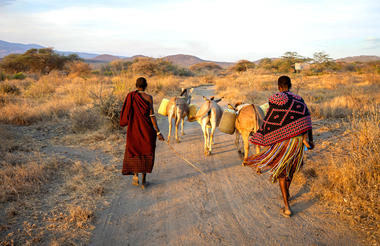 Activities and Services
Datoga, Hadzabe and Blacksmith Cultural Experience – Arusha
After breakfast, a true African experience awaits. You will visit the Hadzabe, an ethnic minority and one of Tanzania's last hunter-gatherer tribes. They have managed to maintain their traditional lifestyle until this day in this dry and mostly barren area. Thereafter you will pay a visit to the pastoral nomads and herdsmen, known as the Datoga tribe. The experience is completed with a stop at the blacksmiths where you will witness craftsmen in rather rudimentary working conditions. After this interactive cultural experience you will then drive back to Arusha, drop off Legendary Lodge, for Dinner and overnight.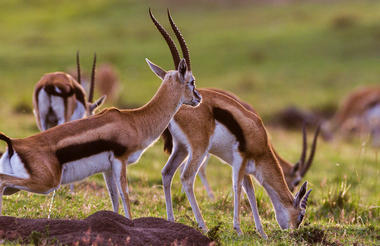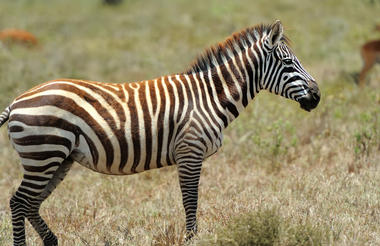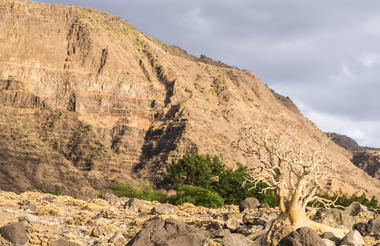 Departure
After breakfast, pick up and drop off at Kilimanjaro/Arusha Airport for your departure flight.
End of Tanzania Safari & Culture Experience!