A personal Chauffeur will meet you at the airport and drive you to your hotel. You will have the rest of the day at leisure. to relax in lovely surroundings.
IN the evening you will have a meeting with your group to explain the activities for the rest of the tour.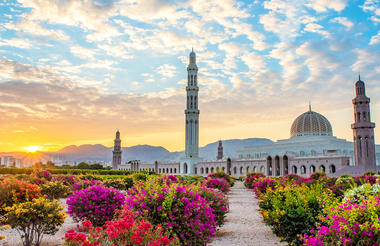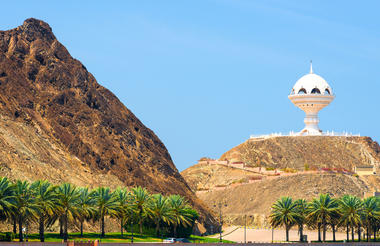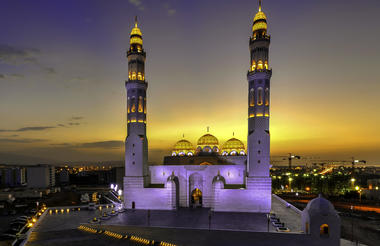 Experience Muscat with a tour of the majestic Sultan Qaboos Grand Mosque, have a photo stop at the Sultans Al Alam Palace, explore Bait Al Zubair Museum and then roam the countries oldest traditional market.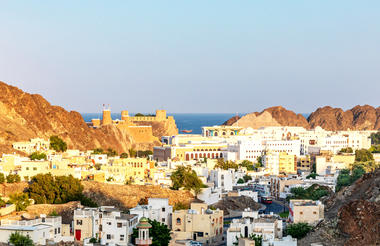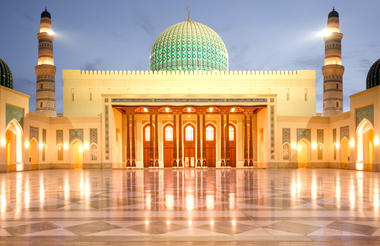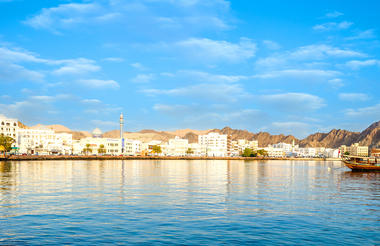 Today you will drive along the coast towards Sur. On route you will head off-road to the natural pools of Wadi Arbiyeen, go for a refreshing swim in Wadi Shab take an incredible hike at Wadi Tiwi and witness the extraordinary natural sight of sea turtles going ashore at the turtle reserve.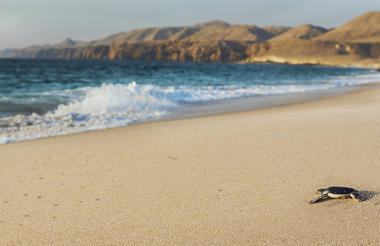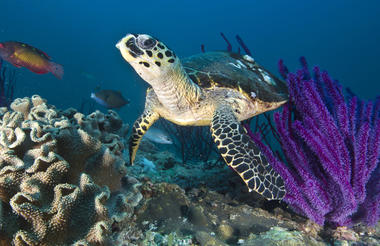 Explore the fishing town of Sur today, which is the home of the Omani dhow boats and factory. After it is time to embark upon a stunning drive through the Sharqiya regions towards Wadi Bani Khalid, Oman's most loved Wadi. The main destination of the day is the magical Wahiba Sands. Experience an authentic desert camp with local cuisine and a night of entertainment.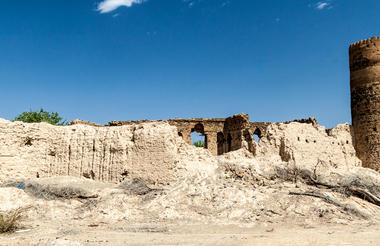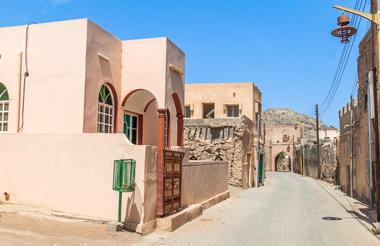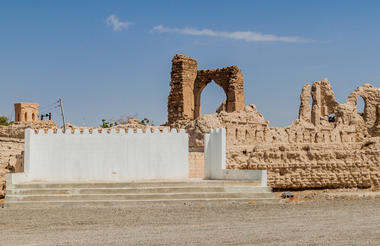 Today it is time to head up into Oman's fascinating mountains. Drive to the village of Mudayrib, a well maintained settlement, dating back hundreds of years. Explore the fort, carved town gate, lively market place and traditional houses.
Continue your round trip to Nizwa, for a visit to an authentic souk and fort. After, head to Birkat Al Mauz, a deserted village at the foot of the mountain. This magical place is surrounded by date plantations and an ancient aflaj irrigation system, that is a designated UNESCO World Heritage Site.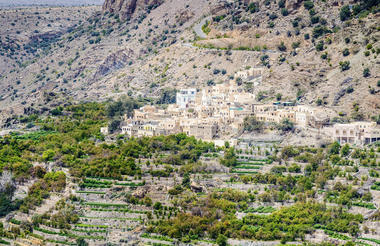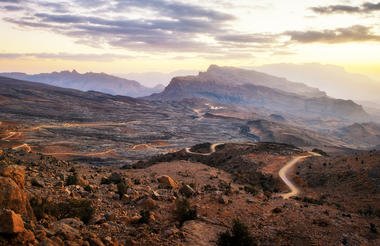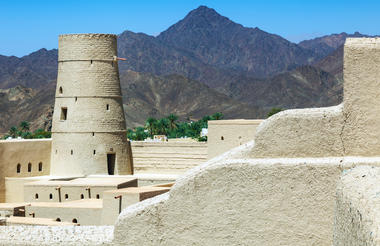 Explore Jebel Akhdar by heading up the winding mountain road to get to Diana Point near the Saiq Plateau. Come across some of the most stunning views and unique traditional villages. After drive in to Wadi Bani Habib, where you will reach a platform upon which you will have a marvellous view of a deserted village surrounded by greenery.Walk down a path leading through gardens and raised terraces with thick stone walls. Large walnut trees offer shade and you'll also spot some peach and pomegranate trees.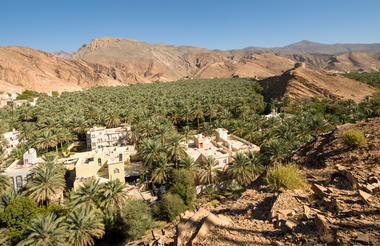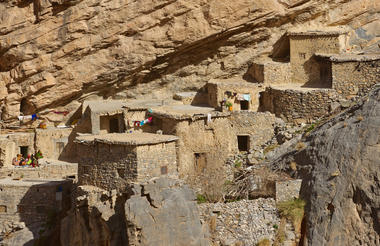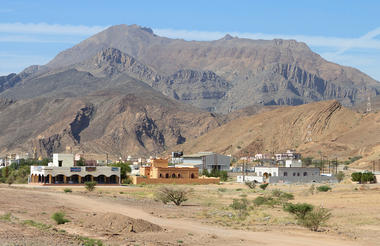 On your journey to Al Hamra, start your day with a visit to the 17th Century Jabreen Castle followed by UNESCO World Heritage Site Bahla Fort. Oman's oldest and biggest fort.
Continue to Al Hamra, an old restored village that depicts how Omani's used to live in earlier times. Afterwards visit Misfat Al Abriyeen, a mountain village surrounded by terrace like palm tree plantations and aflaj canals. End the day with a drive to Jebel Shams, passing by the old village of Ghul with its green terraced fields. Finally you will reach the grand canyon of Oman - where you will be struck by awe-inspiring views.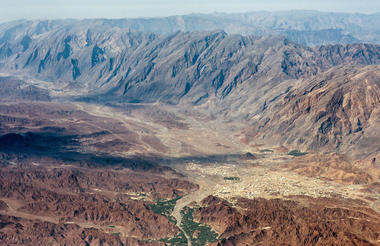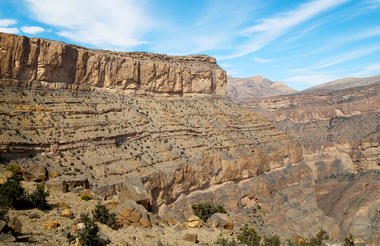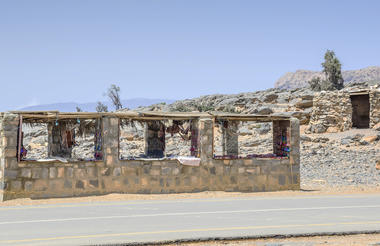 After a nice breakfast in the mountains your journey today continues to Al Hoota Cave, one of the largest underground cave systems in the world.
On your route back to Muscat, stop at the charming village of Bilad Sayt, enjoy an exhilarating off-road drive through Wadi Bani Awf, and visit the hot springs of Nakhl as well as enjoying a stroll around a 350 year old fort.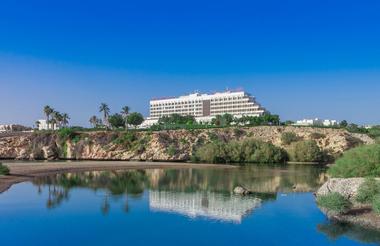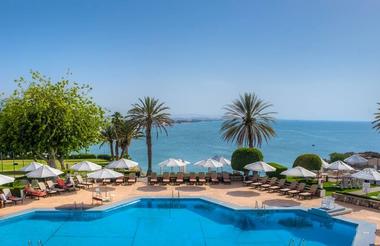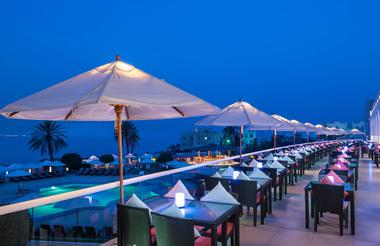 Today you have some free time in Muscat until it is time to be transferred back to the airport for your onward flight or flight home.